This post may contain affiliate links, meaning if you book or buy something through one of these links, we may earn an affiliate commission at no additional cost to you. Learn more
Looking for an idyllic retreat basking in the heat of the sun, straight off the back of a postcard? These tropical vacation spots are absolutely perfect for a little slice of paradise to take you far away from the stresses and strains of day-to-day life.
From white sandy beaches to crystal blue waters, places alive with color and energy to hidden island gems where only the sound of the waves can be heard, our list has plenty to stoke your desire for wanderlust.
Best Tropical Vacation Spots
1 – Antigua and Barbuda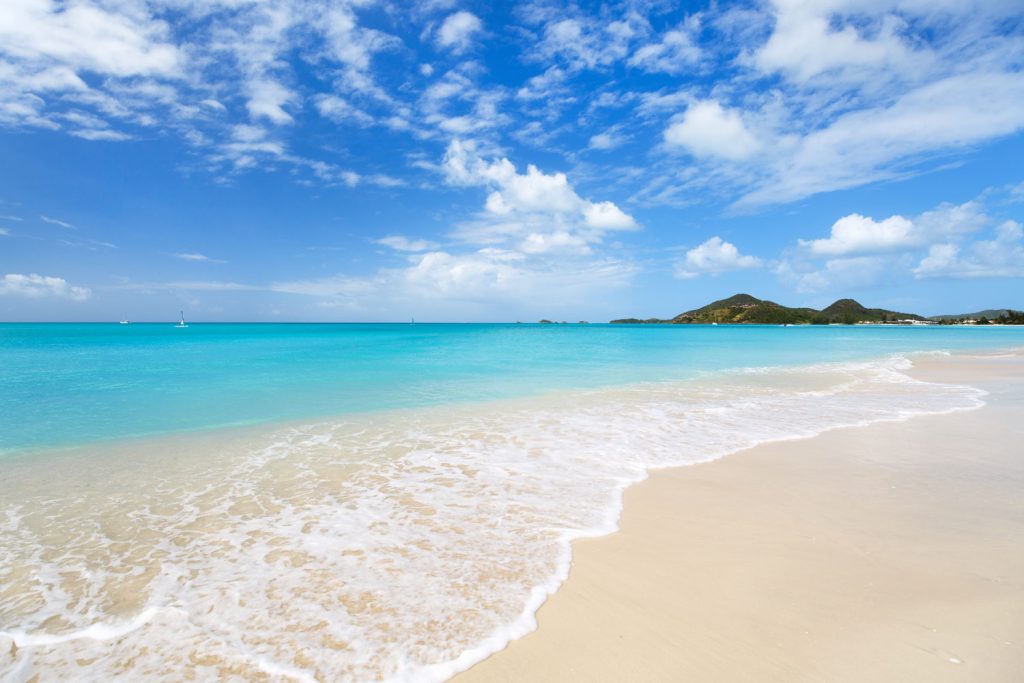 If you're looking for a perfect tropical vacation spot to escape to in winter, Antigua and Barbuda is a great option. Long sandy beaches stretch around the two main islands in the Caribbean, so you'll have plenty of choices for sunbathing, swimming, and snorkeling.
Antigua is the most touristy island, while Barbuda is still wilder and lesser known. Stay at a luxurious resort in Antigua, visit the UNESCO site Nelson's Dockyard, explore Antigua's rainforest and Barbuda's caves, and enjoy watersports and boat tours.
The best time to visit Antigua and Barbuda is between December and April. However, this is the peak season, so if you want to avoid the crowds, your second-best option is between May and June. The wet season runs from July to November, so avoid these months.
2 – Aruba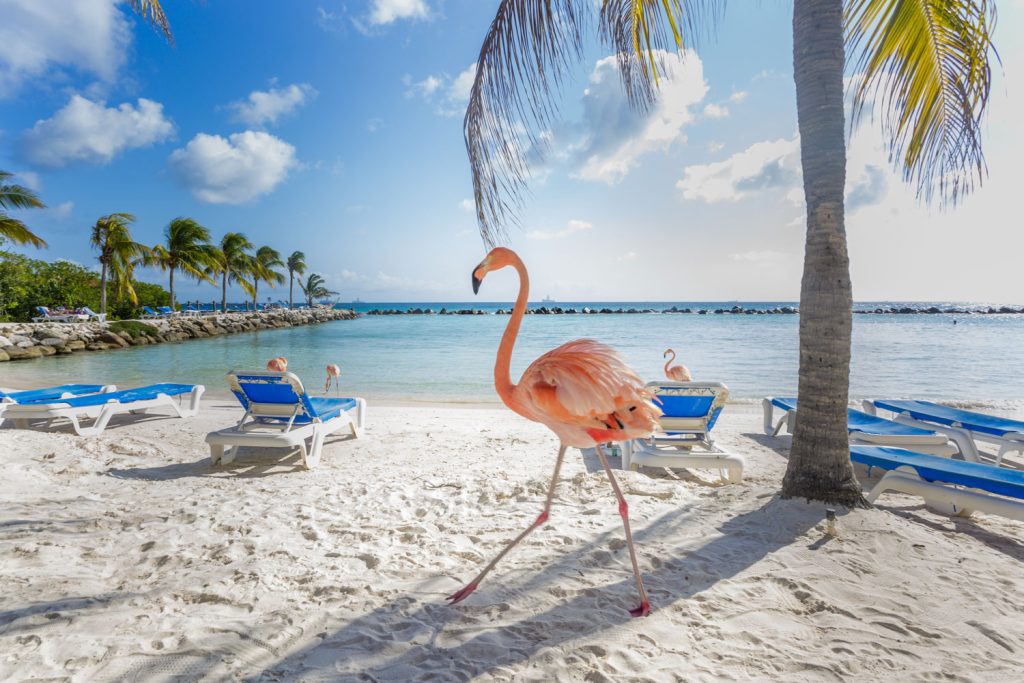 Turquoise waters, white sand beaches, and flamingos draw most visitors to the tropical island of Aruba. Whether you want to relax under a palm tree, kayak your way around stunning beaches, or go on a submarine expedition, Aruba has it all.
Explore the capital Oranjestad, watch the flamingos at De Palm Island, discover colorful street art at San Nicolas, and explore Arikok National Park. Aruba offers plenty of resort options for every budget, but you'll also find boutique hotels, hostels, and Airbnbs.
The best time to visit Aruba is between February and May. The weather is pretty good until October. Although slim, the chances of tropical storms and hurricanes are higher between June and November, especially from August to October. The wet season usually runs from October to December.
3 – Barbados
The Caribbean island country of Barbados is famous for its tropical beaches, the capital Bridgetown, and the rum factories. Check out the stunning rock formations at Bathsheba Beach, try surfing at Dover Beach, and enjoy a peaceful walk along the Barbados Boardwalk.
While beaches are the main attraction in Barbados, make sure to also pay a visit to the historic rum distillery St. Nicholas Abbey, the Andromeda Botanic Gardens, Harrison's Cave, and Morgan Lewis Sugar Mill.
The weather in Barbados is good year-round, with steady temperatures of around 27 °C (81 °F). Although rare, hurricanes have happened in Barbados in the past. These are more likely between August and October. Visit between January and May to avoid the wet season and the chances of hurricanes.
Read more: 21 Barbados Foods You Need to Try
4 – Belize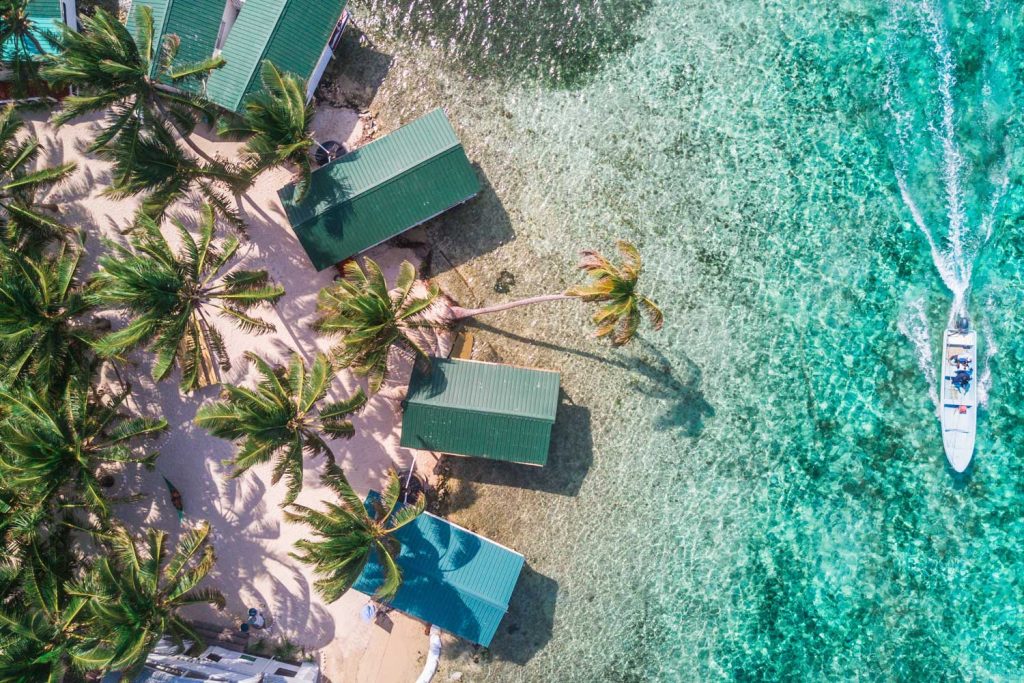 If you're looking to get off the beaten path, Belize may be the perfect destination for you. Boasting gorgeous Maya ruins, amazing caves, and lovely beaches, Belize is the perfect destination for an adventure trip.
Explore ancient caves, go zip lining, try horse riding, and discover wonderful waterfalls. Belize is also an amazing destination for scuba diving and discovering the world's second-largest barrier reef.
Finally, you can relax on unspoiled white-sand beaches under the shade of a palm tree to recharge your batteries. Belize City is a good place to base yourself and explore the surroundings.
The best time to visit Belize to enjoy the beach is from February to April. December and January are also okay, although the chances of rain are higher. Avoid the rainy season and the sultry heat from May to November, even more so in September and October, when the chances of hurricanes are higher.
5 – Costa Rica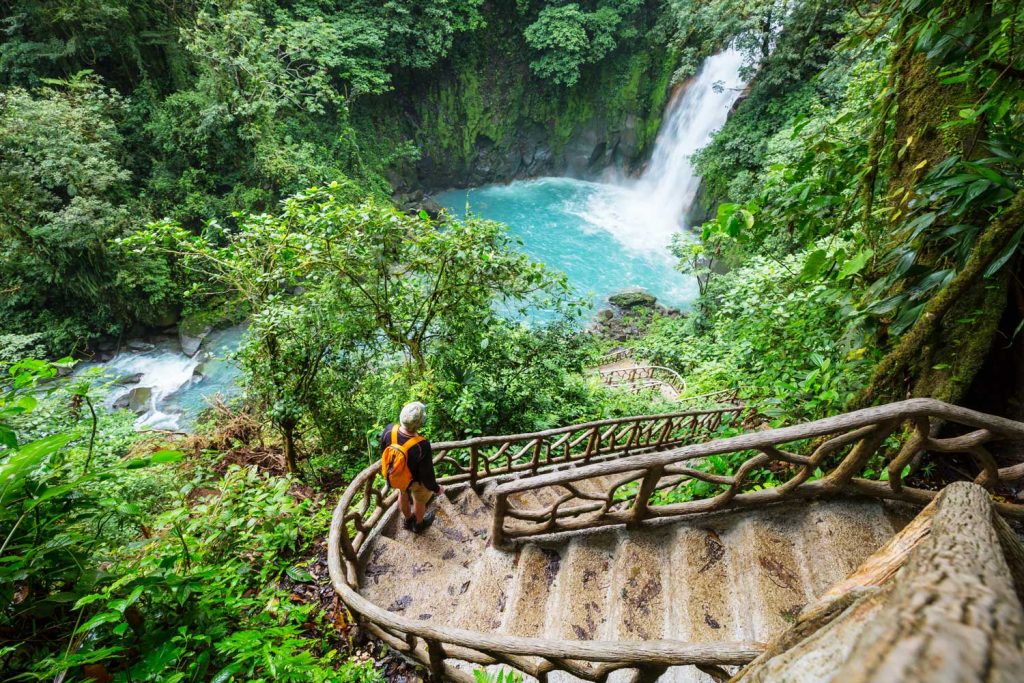 A popular tropical destination, Costa Rica is known for its stunning national parks, spectacular wildlife, and postcard beaches. Being quite touristy, Costa Rica is also considered an easier destination for first-time travelers.
Depending on the time you have, you may want to choose a coast and stick to it. The Caribbean Coast has amazing national parks and lovely beaches to relax, with fewer crowds.
The Pacific Coast, on the other hand, is more popular among tourists, especially for the many surfing spots. Make sure not to leave out the lively capital San José and a hike in the Arenal Volcano National Park.
The rainy season in Costa Rica lasts from May to November, so you'd better avoid this period. The dry season from December to April is also the peak travel season, so although the weather is amazing, expect more tourists.
Read more: 16 Most Popular Costa Rican Foods to Try
6 – Ecuador
From beautiful volcanoes and amazing waterfalls to great beaches and varied wildlife, Ecuador truly has it all.
Start your trip by visiting the capital city of Quito, the first city to be declared a UNESCO World Heritage Site. Wander around the colonial historic center, try delicious Ecuadorian food, and check out great museums.
From Quito, go on day trips to places like the Cotopaxi National Park, the Cloud Forest in Mindo, or Quilotoa Lake. If you have extra time, visit the Ingapirca Ruins, discover the port city of Guayaquil, and take a trip to the spectacular Galapagos Islands to discover stunning wildlife.
The best months to visit Ecuador are between June and September, while April is one of the rainiest months. However, the temperatures are spring-like year-round, with very little variation between summer and winter.
7 – Fiji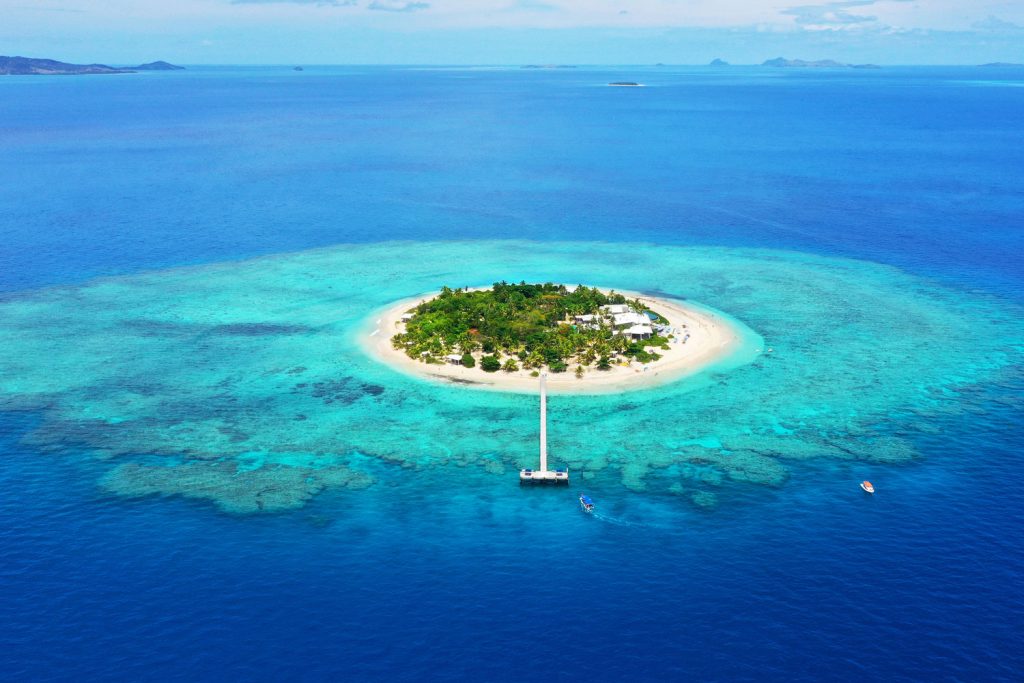 You may imagine Fiji as a tropical paradise with white-sand beaches stretching as far as the eye can see. While this is certainly true, Fiji offers much more than an opportunity to sunbathe and swim in crystalline waters.
Although Fiji is a popular tropical destination, you can still find unspoiled areas that are not yet overcrowded with tourists. Explore wild jungle trails in Bouma National Heritage Park, visit traditional villages, and sail to pristine little islands.
The archipelago counts over 300 islands, of which more than 100 are inhabited. You can choose Viti Levu or Vanua Levu as your base and go island hopping to the smaller islands.
The best time to visit is between May and October. The archipelago can be affected by tropical cyclones between November and April.
8 – Canggu, Bali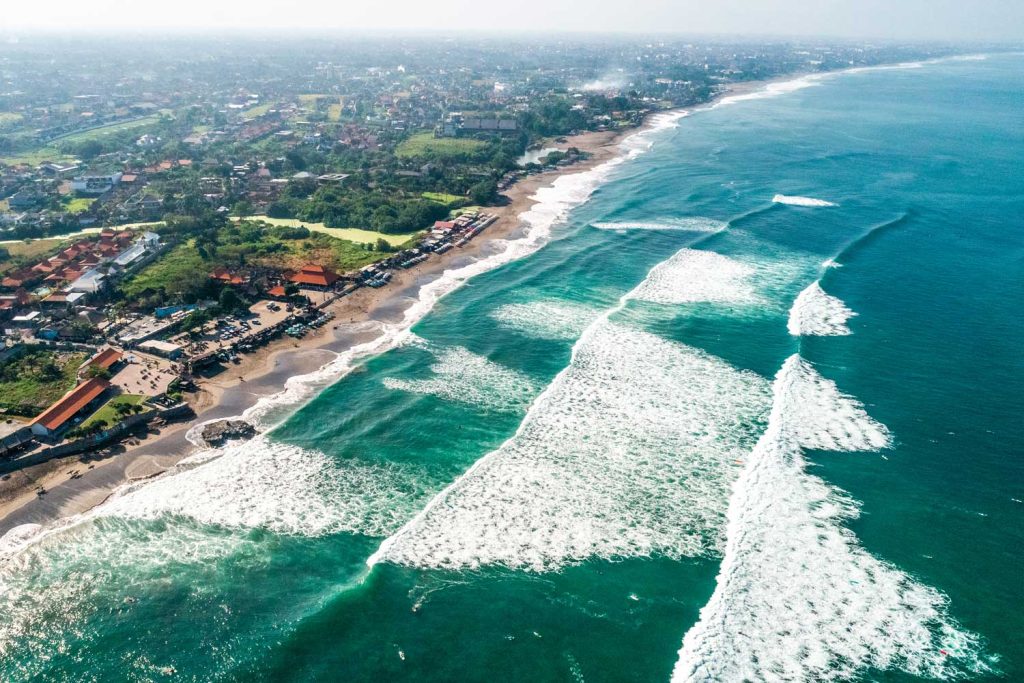 Bali is one of the most popular destinations in Asia, especially among digital nomads. The Indonesian province is famous for its impressive rice fields, pristine beaches, beautiful temples, marvelous waterfalls, and an impressive range of stunning villas to stay in.
Canggu is a village on the island of Bali that has grown in popularity in recent years, especially for attracting many digital nomads who choose it for its lively atmosphere, great restaurants, cool beach clubs, and stunning temples, like Tanah Lot. Canggu is also great for trying out activities like surfing and yoga.
If you choose Canggu as your next tropical destination, the best months for good weather and fewer crowds are May and October. The weather is also nice between June and September, but this period tends to be much more crowded.
Read more: 26 Best Indonesian Foods to Try
9 – Maldives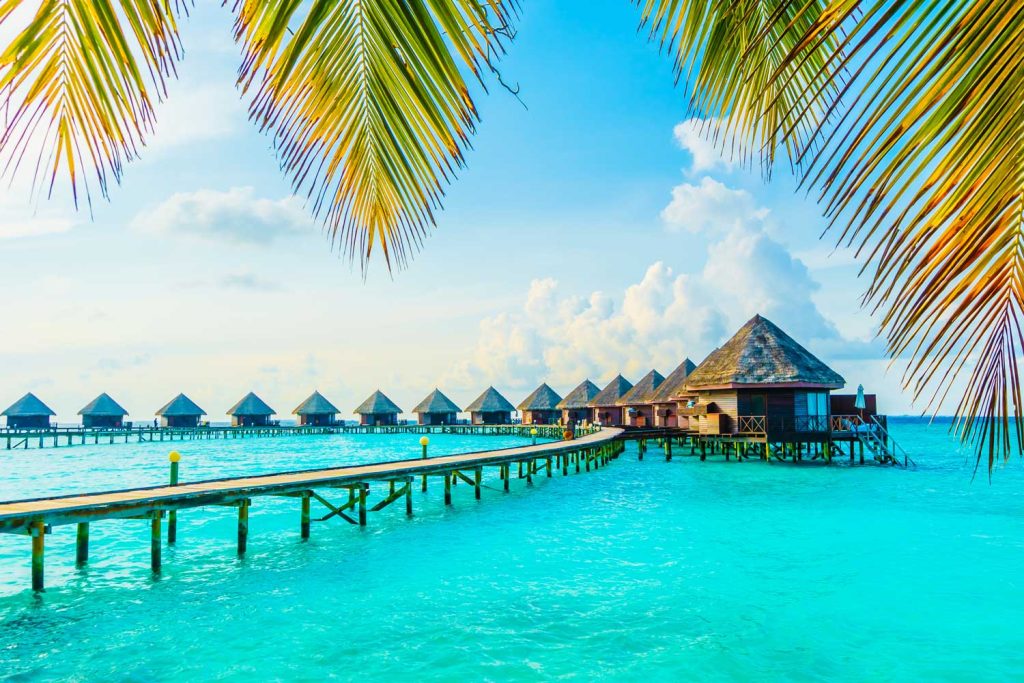 Home to white-sand beaches and turquoise waters, the Maldives are perfect for water activities, sunbathing, and island hopping.
Relax on pristine beaches, go snorkeling in unique locations, try scuba diving, and have fun jet skiing or stand-up paddling. For a romantic evening, go on a sunset cruise with dolphin watching.
While remote islands and unspoiled beaches are the main attractions in the Maldives, don't skip visiting Malé, the lively capital of the Maldives. Discover its Islamic Center and go shopping for fruits, vegetables, and souvenirs at the vibrant local market.
The best time to visit the Maldives is between late December and April. Although this is peak season, you'll avoid the rainy season and tropical cyclones that may happen from May to November.
10 – Nicaragua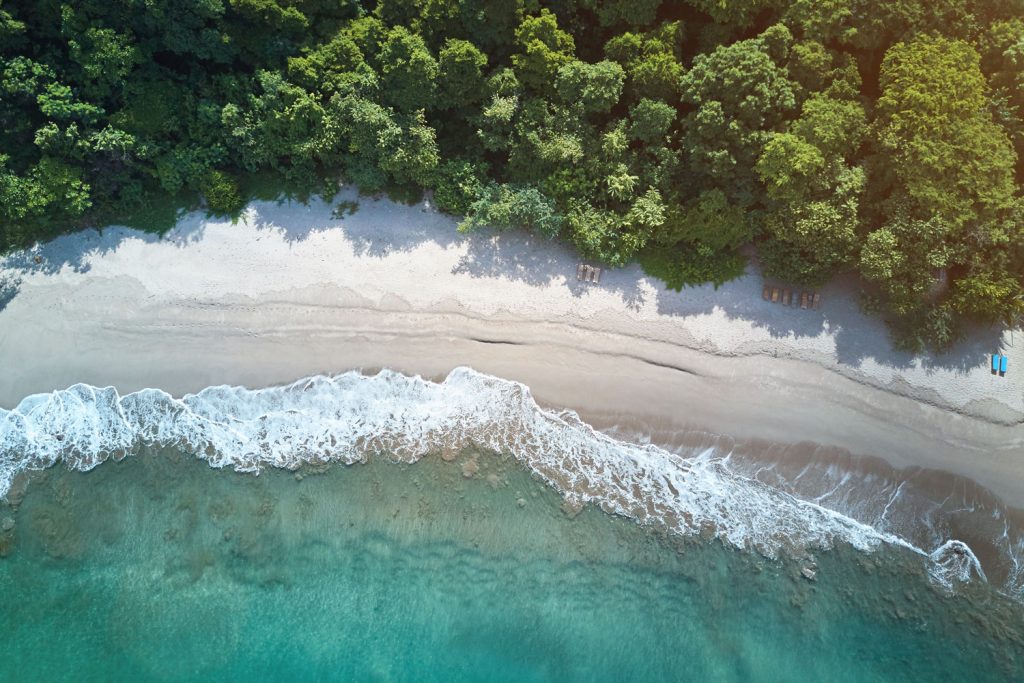 The Central American country boasts a rich biodiversity and a tropical climate that makes it a perfect destination, especially during the northern-hemisphere winter. The best time to visit to avoid hurricanes is between December and April.
While the capital Managua is worth visiting, it's not the safest place to spend your time in Nicaragua. Choose León or Granada as your base. In León, visit the ruins of the old city León Viejo and check out the impressive Cathedral-Basilica of the Assumption of the Blessed Virgin Mary.
While the cities are wonderful, Nicaragua is better known for its natural landscapes. Discover the islets on Lake Nicaragua, the largest lake in Central America, especially the lovely Ometepe Island. For diving and snorkeling, head to the Corn Islands in the Caribbean.
Other places worth discovering are the active Masaya Volcano, the Mombacho Volcano Nature Preserve, and the Bosawas Biosphere Reserve. If you're looking for a unique activity, try volcano boarding on Cerro Negro.
Read more: 15 Foods You Need to Try in Nicaragua
11 – Seychelles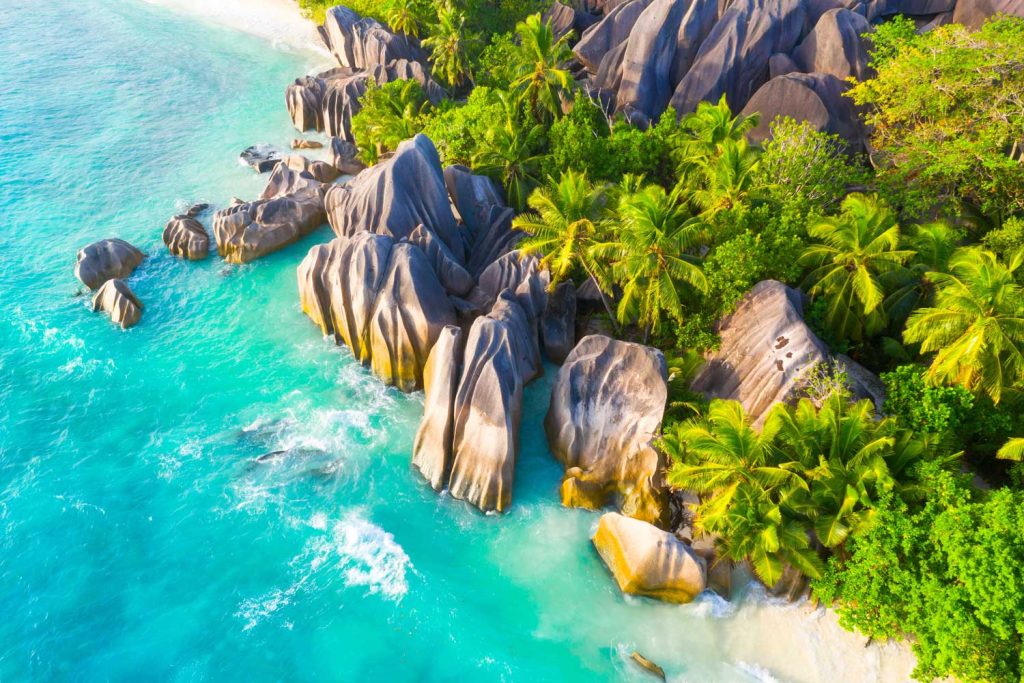 The Seychelles archipelago in the Indian Ocean is another amazing destination for a tropical vacation. Although the archipelago has a tropical climate year-round, the best time to visit is between June and August. May and October are usually good months too.
Go island hopping and try scuba diving and snorkeling, but don't miss out on other activities like hiking the wonderful Copolia Trail, visiting a coconut plantation, and wandering around the historical Victoria Market.
The islands you shouldn't miss are Cousin Island and Curieuse Island for giant tortoise watching, St. Pierre Island for snorkeling, and La Digue Island for some of the most scenic beaches like Anse Marron or Anse Patates. If you have time, pay a visit to Praslin National Park to see the wonderful Vallée de Mai.
12 – Ko Pha Ngan, Thailand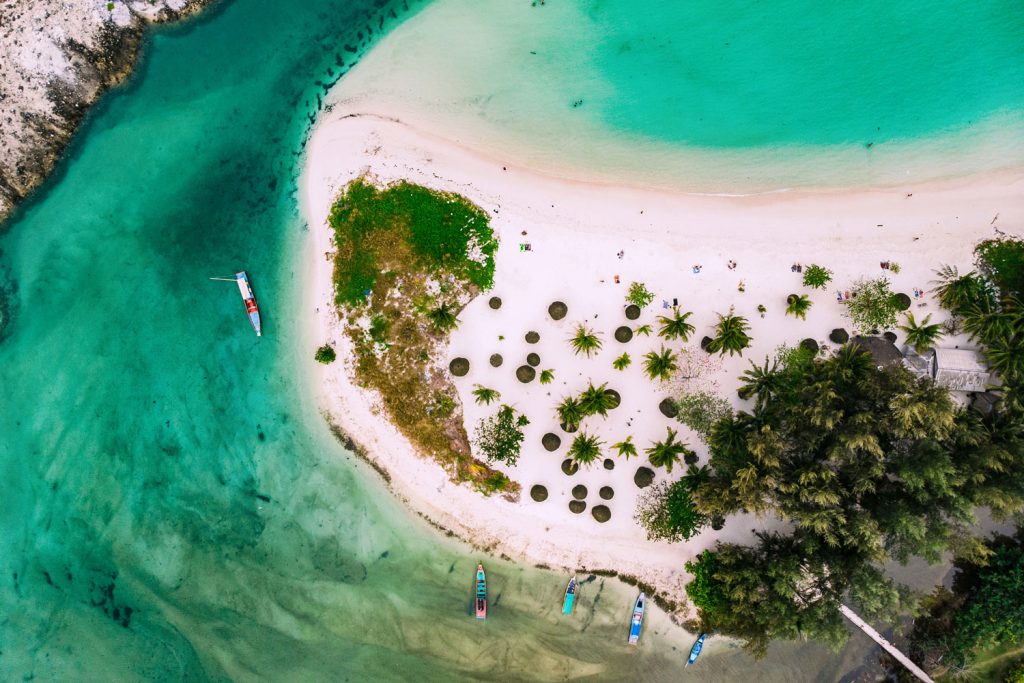 Ko Pha Ngan is considered one of Thailand's most beautiful islands, better known for its Full Moon Party, which takes place every month during the full moon on Haad Rin beach.
However, there's much more to see and do on the island. Discover some of the most beautiful waterfalls, like Phaeng Noi or Paradise Waterfall, and visit wonderful temples like Wat Khao Tham, Wat Pho, and Wat Phu Kao Noi.
Ko Pha Ngan is also great for relaxing on gorgeous beaches like Bottle Beach or Thong Nai Pan Beach, practicing yoga, diving, and snorkeling.
For one of the best views on the island, head to Haad Rin Viewpoint. In the evening, try delicious Thai food at Phantip Night Market in Thing Sala.
The peak season for tourism in Ko Pha Ngan is from December to March, although April is usually also a good month.
13 – Phuket, Thailand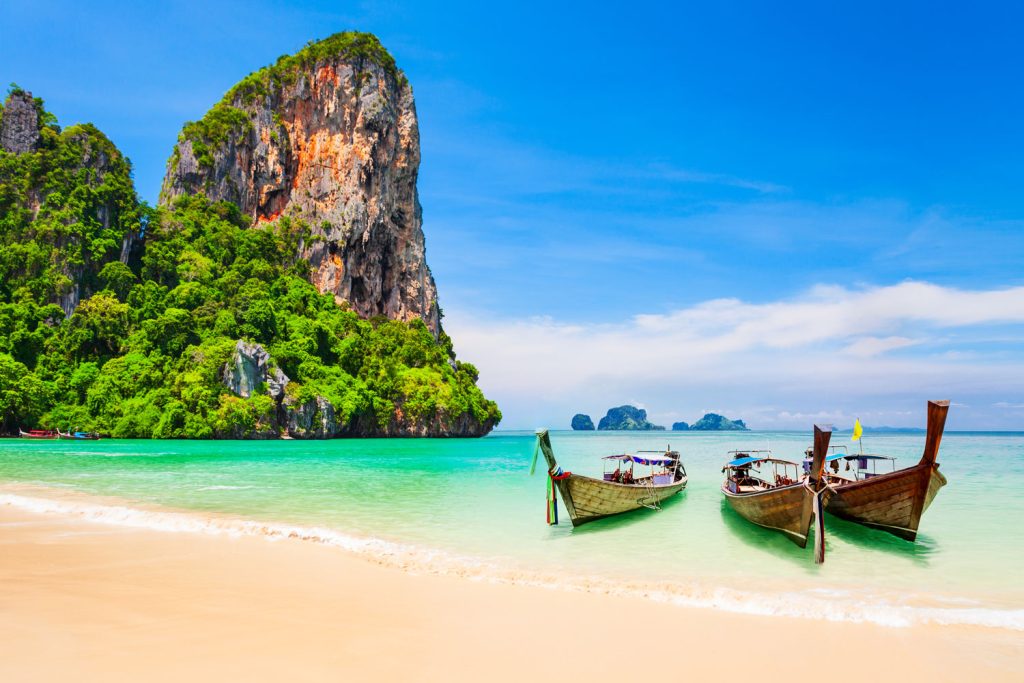 Another great island in Thailand is Phuket, in the Andaman Sea. Home to spectacular beaches, spectacular temples, and lively night markets, Phuket is also the gateway to the picturesque Phi Phi Islands.
Visit the impressive Chalong Temple, check out the giant statue simply known as The Big Buddha, and enjoy spectacular coastal views from Karon Viewpoint. If you want to try some unique activities, go on a tour of the Chalong Bay Rum Distillery and visit an Elephant Sanctuary.
From Phuket, take day trips to scenic islands such as Similan Islands and Koh Khai Nai. Other impressive places to visit are the breathtaking Phang Nga Bay and the colorful fishing village of Ko Panyi.
The wet season in Phuket runs from May to October, so your best chances at good weather are between November and April, although early November can be rainy sometimes too.
14 – Saint Lucia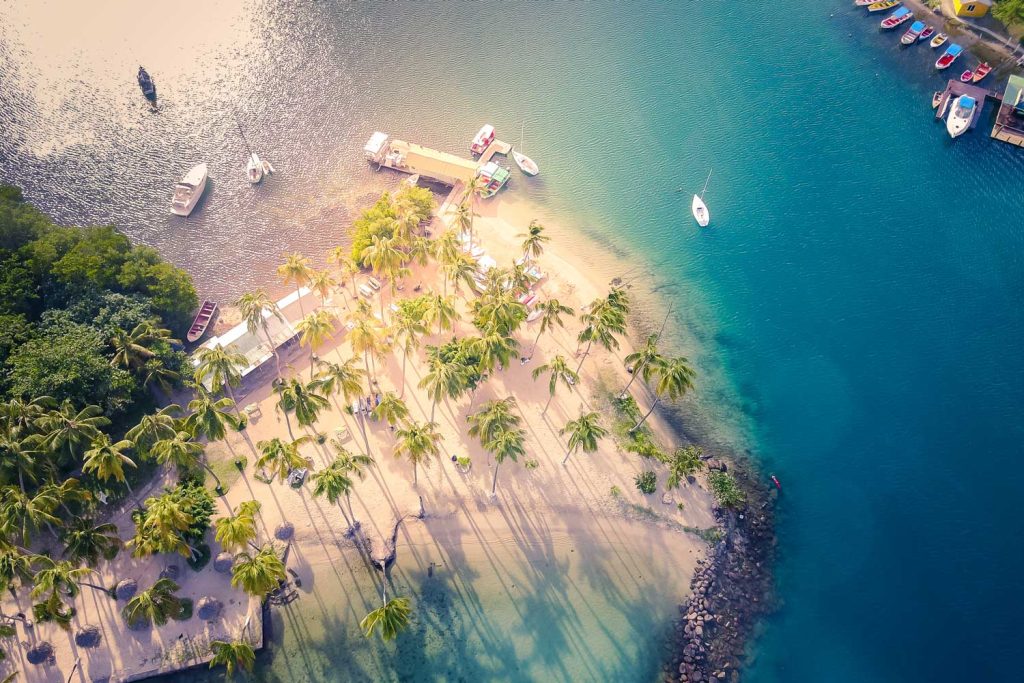 Volcanic beaches, amazing hiking trails, gorgeous resorts, and stunning diving spots make Saint Lucia one of the best tropical vacation spots. The Caribbean island nation may be small, but it offers endless opportunities for an adventurous holiday.
Go on a guided tour of the Pitons (volcanic spires), explore the hiking paths across the island's rainforest, and pay a visit to the Diamond Fall Botanical Gardens.
Saint Lucia also boasts many white sand beaches like Anse Chastanet, Anse Mamin, and Jalousie Plantation Beach if you wish to relax and sunbathe. Finally, don't forget to visit the charming Marigot Bay.
While temperatures are good year-round, the best time to visit Saint Lucia to avoid rain is between February and April. December, January, and May are generally good months too.
15 – Grenada
Grenada is another Caribbean country great for a tropical holiday. The island is also known as Spice Isle due to the massive spice production, which includes nutmeg, cloves, and cinnamon. Like many other Caribbean countries, Grenada is also famous for its rum and chocolate production.
If you like diving, Grenada is the perfect spot for you. Under the surface of the turquoise waters lies one of the largest Underwater Sculpture Parks, along with amazing reefs and shipwreck sites. If you're up for hiking, check out Grand Etang National Park and Annandale Waterfall & Forest Park.
Visit Grenada between February and April for the best chances at good weather. January and May are also typically dry months.
16 – Saint Kitts and Nevis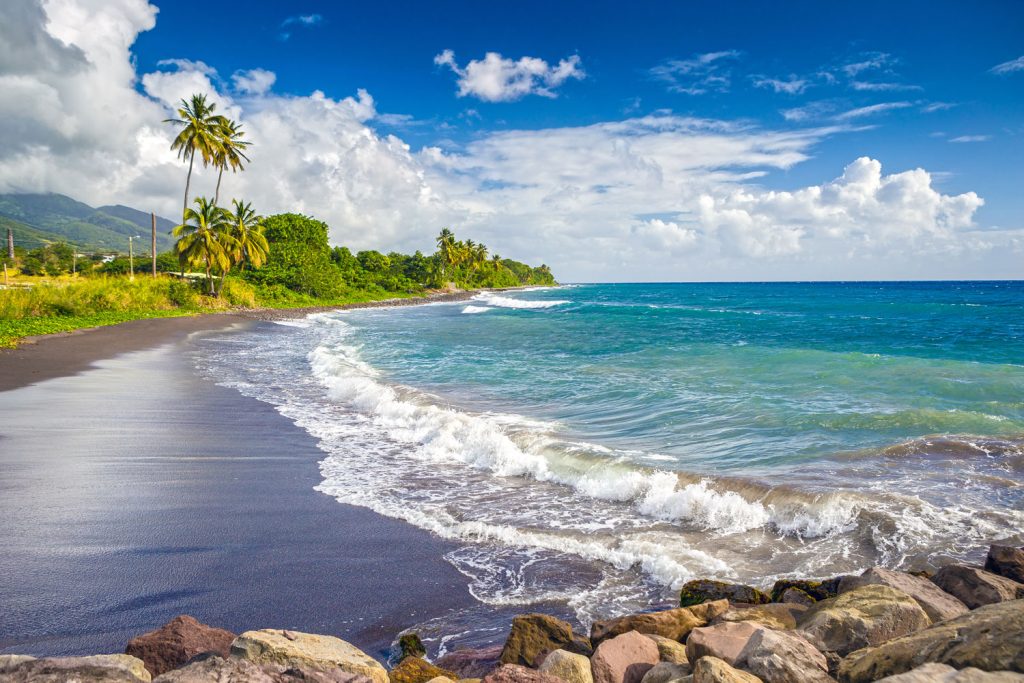 This Caribbean nation consists of two islands, the larger St. Kitts and the smaller Nevis.
The islands are the perfect destination for beach and adventure lovers, featuring amazing beaches lined with palm trees, turquoise waters, and cool hiking spots. Base yourself in the livelier St. Kitts and explore Nevis on a day trip.
A must-do activity in St. Kitts is riding the Sugar Train on a scenic railway through the island's wonderful countryside. If you're looking for more adventurous activities, try zip lining, climb the dormant volcano Mount Liamuiga, and discover underwater life on a snorkeling tour.
You can plan your trip to Saint Kitts and Nevis anytime between December and May, but the driest months are February, March, and April.
17 – Havana, Cuba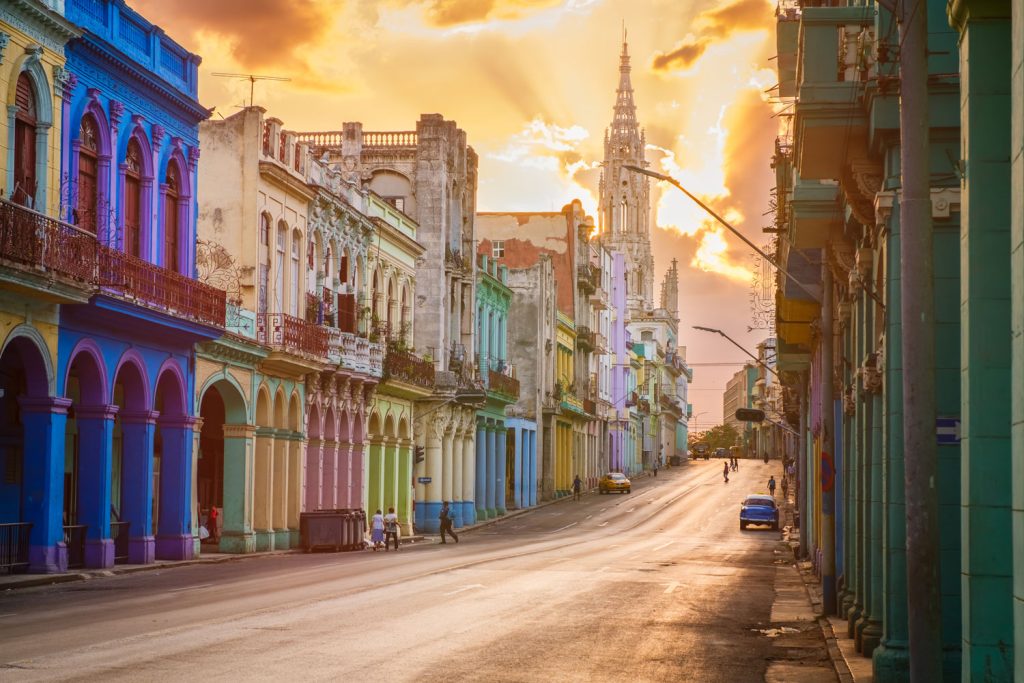 Vintage cars and Spanish colonial architecture are only two of the many reasons to visit Cuba's colorful and picturesque capital. From discovering the beautiful Havana Vieja on foot to taking a tour in a vintage convertible and strolling along the famous El Malecon, there's plenty to do in Havana.
Related: 20 Cuban Slang Expressions to Chat like a True Cuban
Once you've explored the charming city, head to some of the best nearby beaches, like Playa Boca Ciega, Playa Jibacoa, or Playas del Este. To discover Cuba's most beautiful natural landscapes, go on a day trip from Havana to the Viñales Valley or Las Terrazas. Other beautiful cities worth visiting are Matanzas and Trinidad.
Avoid the rainy season by visiting Havana between November and April. During this time, the temperatures are slightly lower but still very pleasant. If you're planning a beach holiday, November and April tend to be warmer.
Read more: 20 Cuban Foods You Need in Your Life
18 – Bora Bora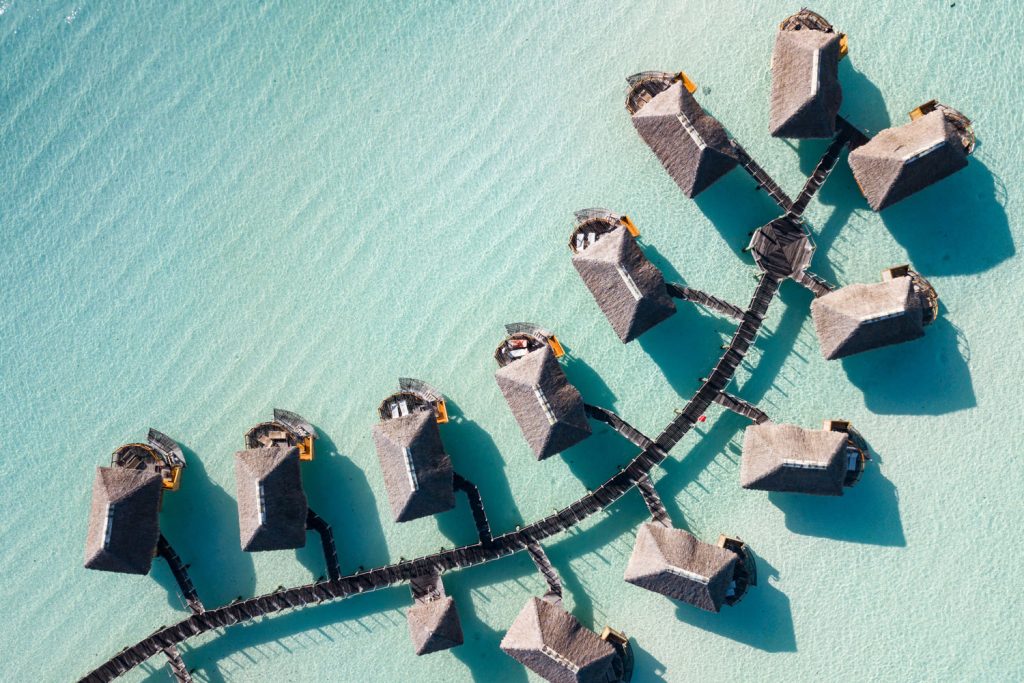 Bora Bora is probably among the first places to come to mind when thinking about a tropical vacation spent sipping a cocktail on a white sand beach under the shade of a palm tree. While Bora Bora is not exactly a cheap destination, it's worth it, particularly for a special holiday.
Imagine waking up in a bungalow in the middle of crystal-clear waters, snorkeling with sharks and stingrays, relaxing under a coconut palm, and swimming with turtles. If these activities are your idea of a tropical vacation, then Bora Bora should be on your bucket list.
The temperatures in Bora Bora are high throughout the year, but December, January, and February can be rainy and are better avoided. The high season runs from May to October. To avoid the crowds, visit during the shoulder season, in November or April.
19 – Tahiti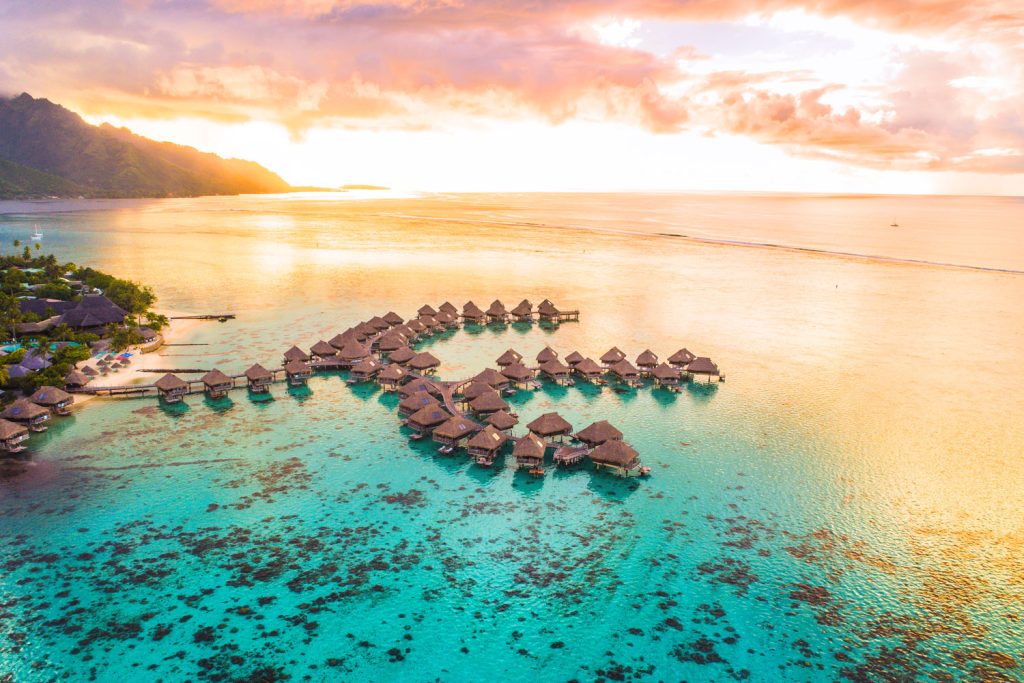 The largest island in French Polynesia, Tahiti is another popular destination for travelers looking for pristine beaches and stunning natural landscapes. While water activities such as snorkeling, diving, and kayaking are among the top things to do in Tahiti, there's much more you can experience.
Explore the lively capital Papeete and its charming markets, visit the Water Gardens Vaipahi, hike around the Papenoo Valley, and visit a pearl farm. The island is also home to beautiful waterfalls like Vaimahuta and Faarumai.
The wet season in Tahiti runs from November to April, so the best time to visit is between May and October.
20 – Cartagena, Colombia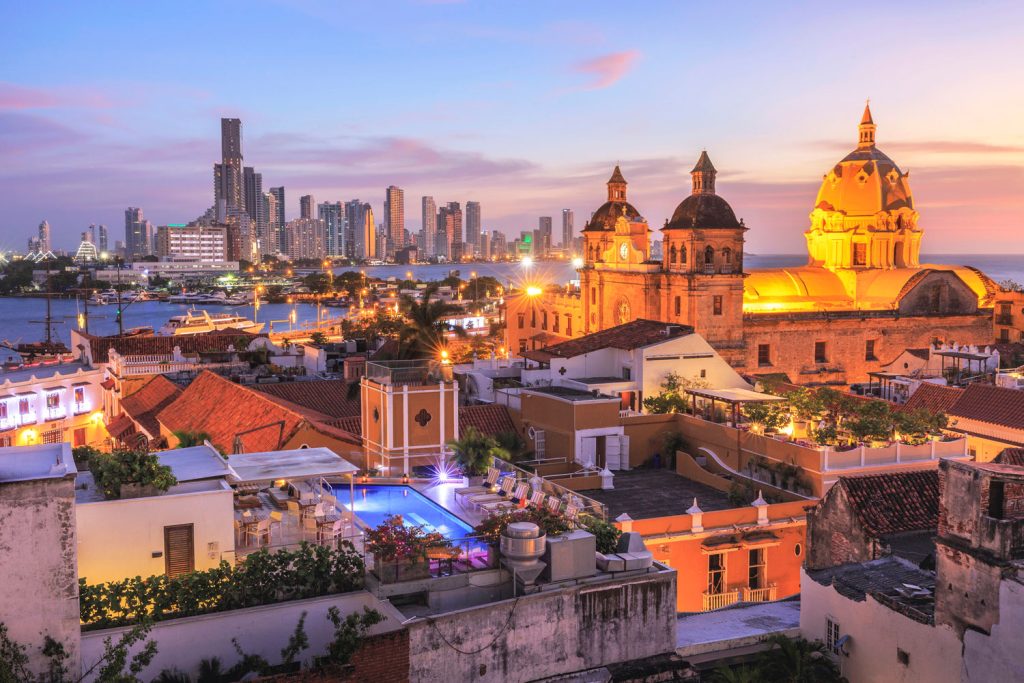 A popular beach destination in Colombia, Cartagena is a port city on the Caribbean coast better known for its colorful colonial architecture, lively nightlife, and delicious cuisine. Among the city's top historic attractions, make sure not to miss San Felipe Castle, the iconic Clock Tower, and the Inquisition Palace.
Head to the vibrant Santo Domingo square for lively restaurants and bars, and visit the colorful neighborhood Getsemaní to check out the street art.
Some of the best beaches near Cartagena are on Isla de Tierra Bomba, Islas del Rosario, Isla Barú, and Isla Larga.
The tropical climate in Cartagena makes it a great destination to visit nearly year-round. Most people visit from December to February. To avoid the peak season, visit between March and April, right before the rainy season.
Read more: 17 Most Popular Colombian Foods to Try
21 – Dominican Republic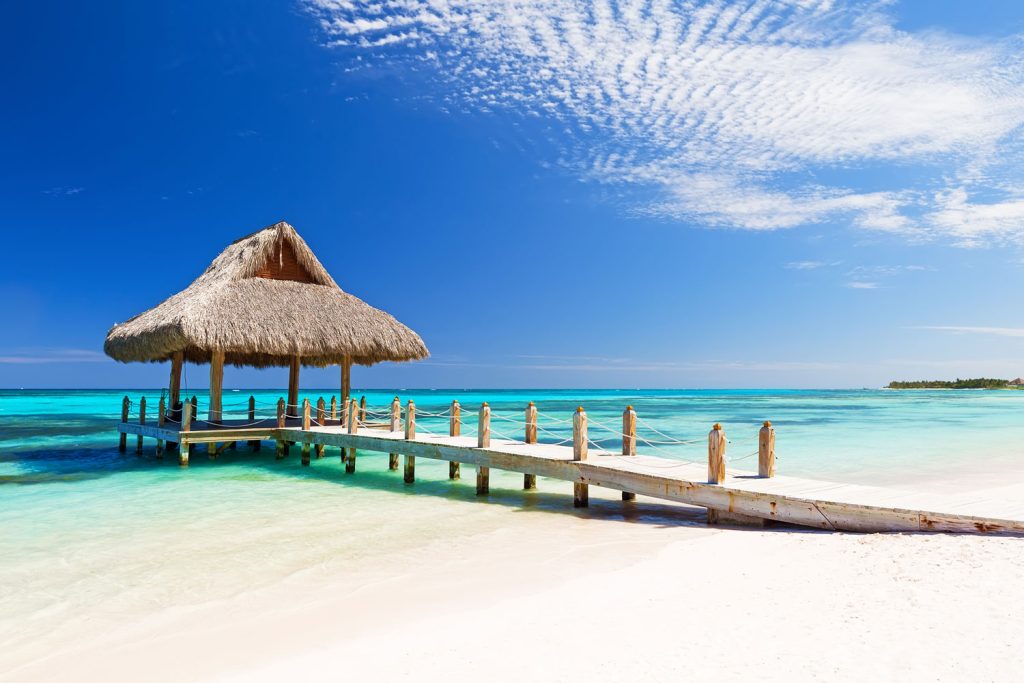 The last Caribbean country on this list of tropical vacation spots had to be the Dominican Republic. The island nation is home to popular beach resorts like Punta Cana and Puerto Plata but maintains a few off-the-beaten-path spots to enjoy nature or immerse yourself in local traditions.
Unless you plan on staying in a resort, you can base yourself in Santo Domingo and go on day trips from there. Wander around the colorful streets of Santiago de los Caballeros, go on a boat tour of Laguna Gri-Gri, and discover the stunning Dudú Lagoon. For beautiful beaches and snorkeling spots, head to Isla Saona.
The rainy season in the Dominican Republic lasts from late April to November. Furthermore, from June to November, the chances of hurricanes are higher. The best months to visit are from December to April.
Read more: 17 Dominican Foods You Need to Try
Best Tropical Vacation Spots Summary
Whether you're planning a romantic getaway or honeymoon, a trip of a lifetime with friends or family, or you just need a little paradise in your life, these tropical vacation spots are some of the most gorgeous, exotic, and memorable places you can visit.
Let the sand caress your toes, the water lap your feet, and the sun kiss your skin in some of these truly magical places – what are you waiting for?
You Might Also Like to Read
Save and Pin for Later
Keep these tropical vacation spots pinned to one of your Pinterest boards so that you can always keep your lust for chasing sunsets alive and well!