This post may contain affiliate links, meaning if you book or buy something through one of these links, we may earn an affiliate commission at no additional cost to you. Learn more
Fusing refreshing flavors and organic ingredients, Costa Rican food is one of Central America's most exciting cuisines.
Built on the foundations laid by the pre-Colombian indigenous people, Costa Rican dishes harness the power of Mother Earth, packed with exotic fruits, nutritious vegetables, hearty crops, and a generous amount of sugar and spice.
Blended with a vast array of influences from other countries in cities like San Jose, you'll quickly find Costa Rican cuisine stimulates the senses in a whole manner of ways.
So join us, under the guidance of a native writer, as we explore this rich and diverse cuisine through 16 of its most popular dishes.
Costa Rican Food
Appetizers
1 – Gallos (Filled Tortillas)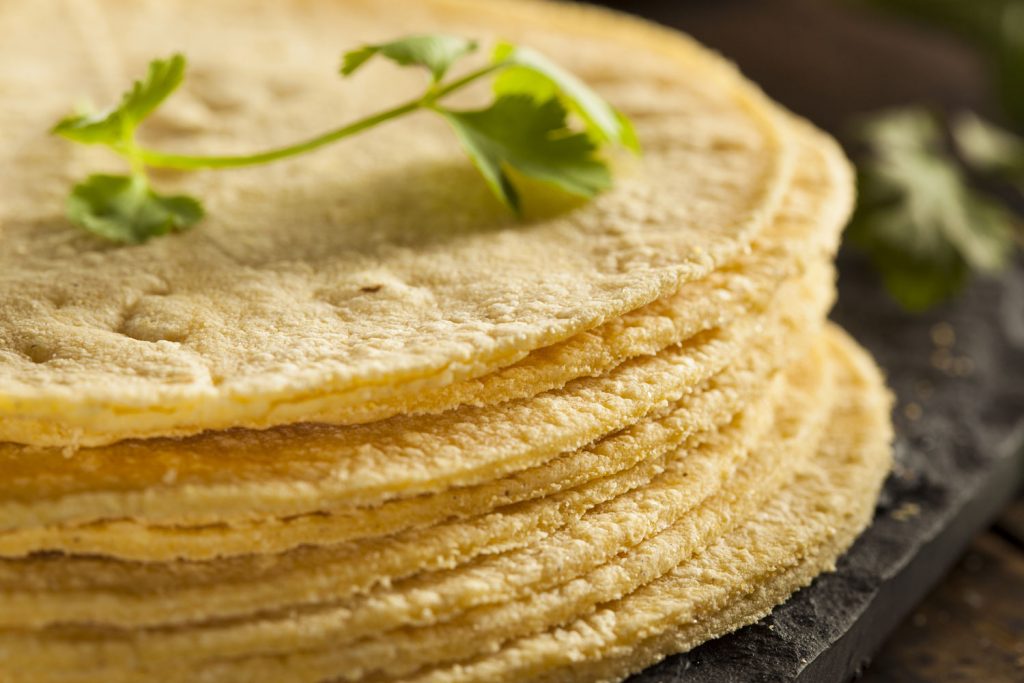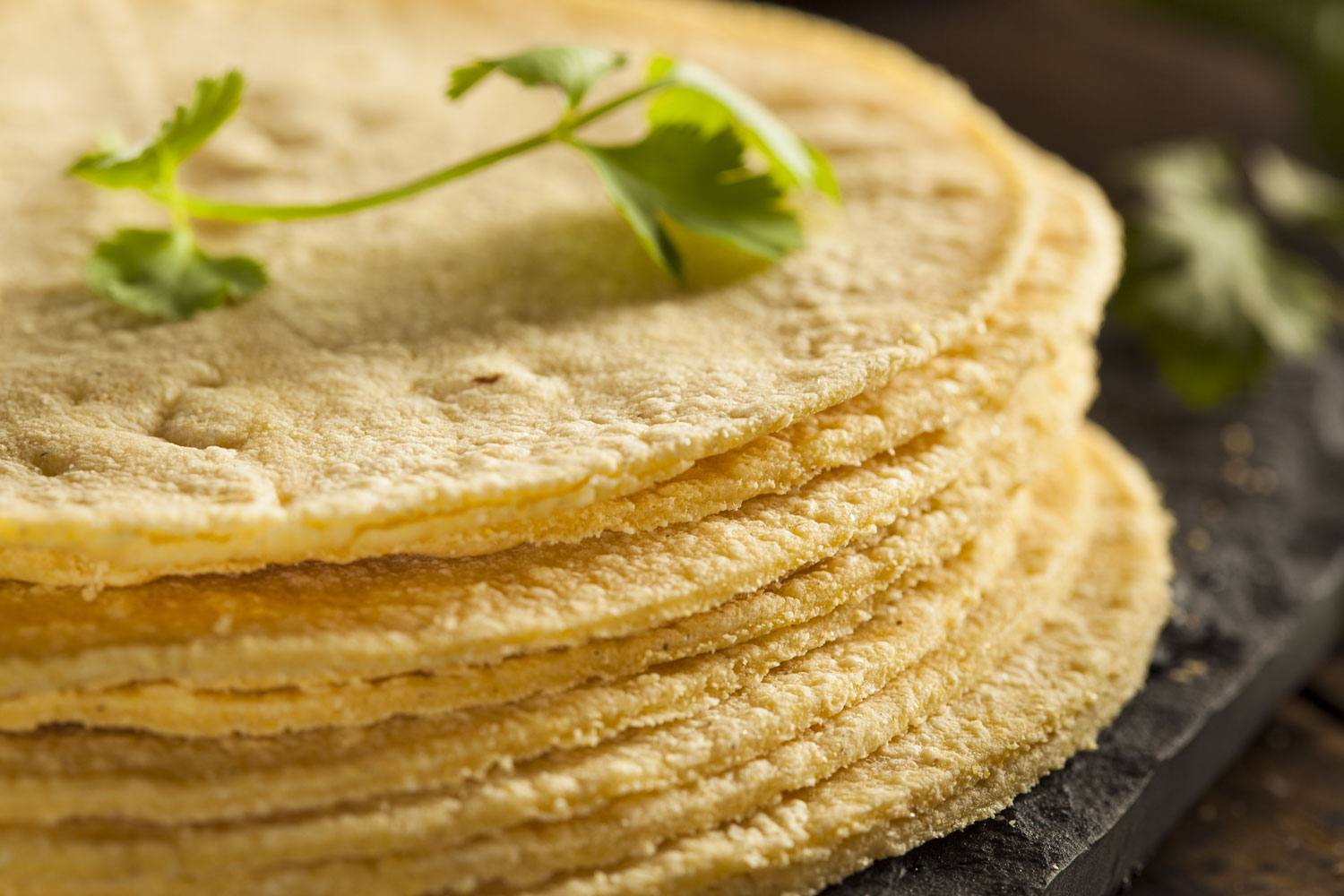 When wanting to grab a quick bite in Costa Rica, one of the best options available to you are gallos. Literally translating to 'rooster,' gallos are small corn tortillas, filled with meat, cheese, beans, vegetables, and anything else you may have left in the refrigerator.
Traditionally served in Costa Rican homes with the leftovers from the days before, gallos are also served in restaurants and bars, filled with picadillos (meat or vegetable hashes). These can be made with a wide variety of vegetables, but the most common gallos are filled with squash, green beans, arracacha, potatoes, and even fruits like green papaya.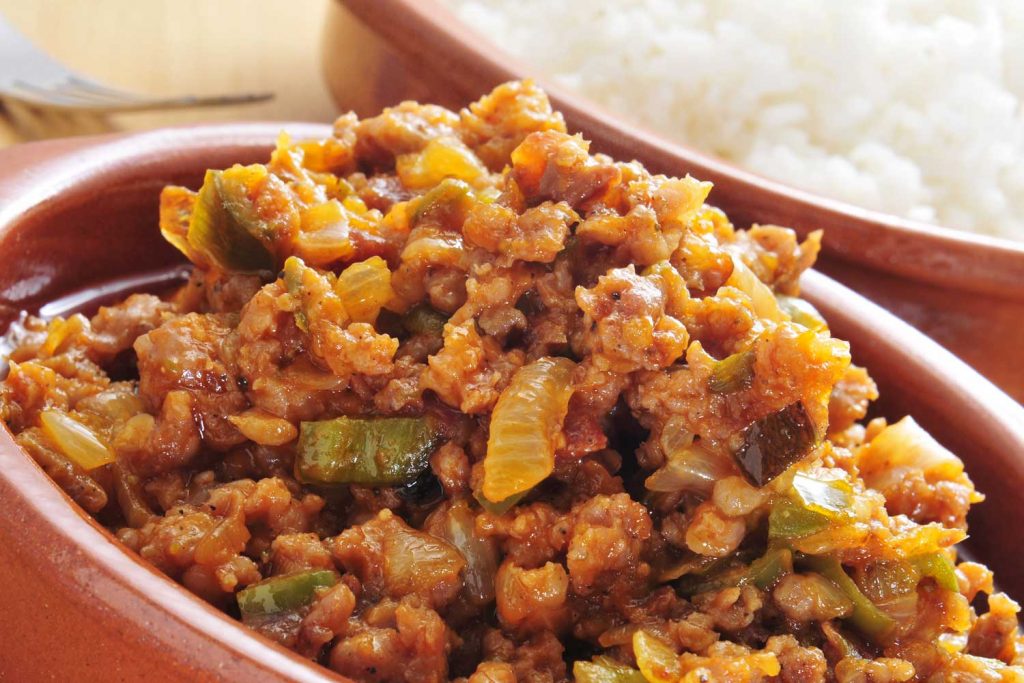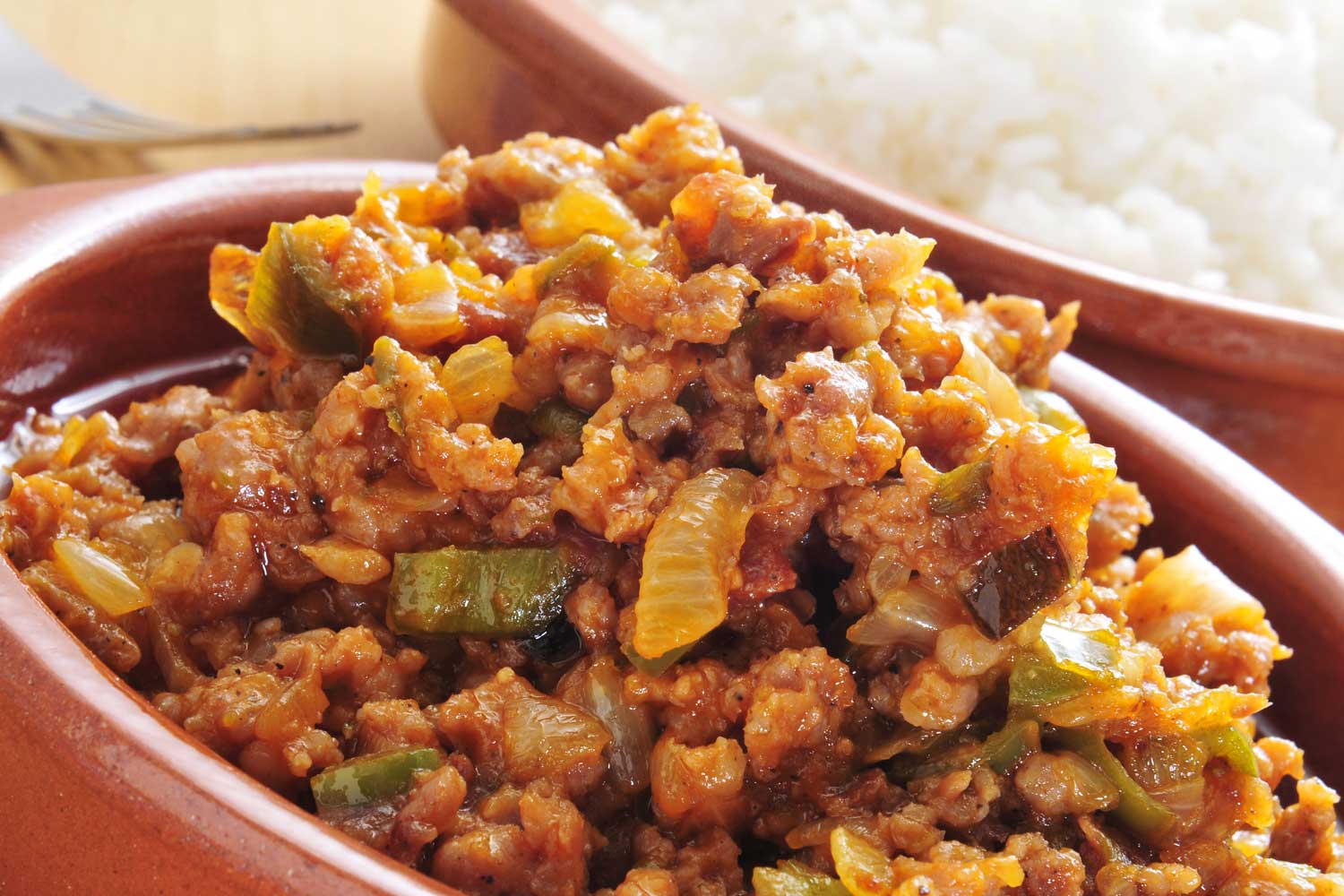 They are also a great side dish at barbecues, where they are commonly filled with smokey chorizo. As Costa Rican foods go, this is one of the most common and beloved you will find across the country.
2 – Tortilla de Queso (Cheese Tortillas)
It won't take you long to realize that, in Costa Rica, most dishes are served with corn tortillas on the side.
From breakfast to dinner, Costa Ricans eat all kinds of tortillas throughout the day. However, many will agree that few come close to the warmth, heartiness, and delicious taste of tortillas de queso.
Tortillas de queso are made from corn flour and lots of cheese. The cheese must always be soft enough to be rolled with the corn flour to form the tortilla dough.
Once the dough is ready, the tortillas are cooked on a comal (a round, flat griddle). Tortillas sizzling away on these flat, cast iron pans is a regular sighting throughout Costa Rica.
Tortillas de queso are generally served piping hot so that the cheese melts in the mouth with every bite. Traditionally, Costa Ricans order this dish with a strong cup of coffee or agua dulce, a traditional sugar cane beverage.
This delicious appetizer is prepared in almost all traditional restaurants across the country, and it is commonly eaten before main meals or as an afternoon snack.
3 – Patacones (Plantain Tarts)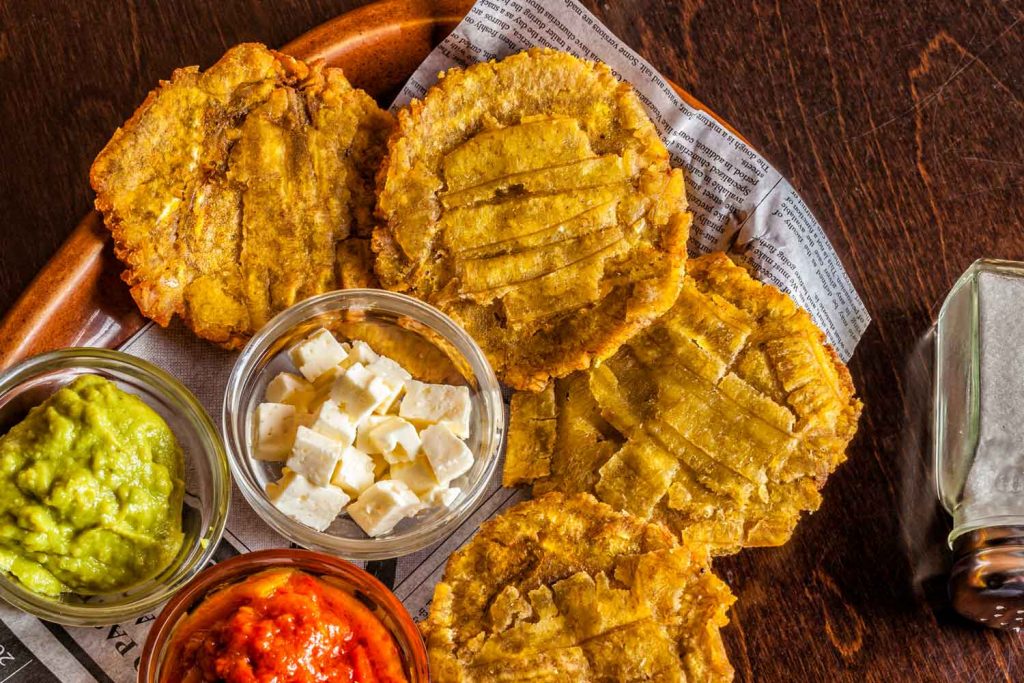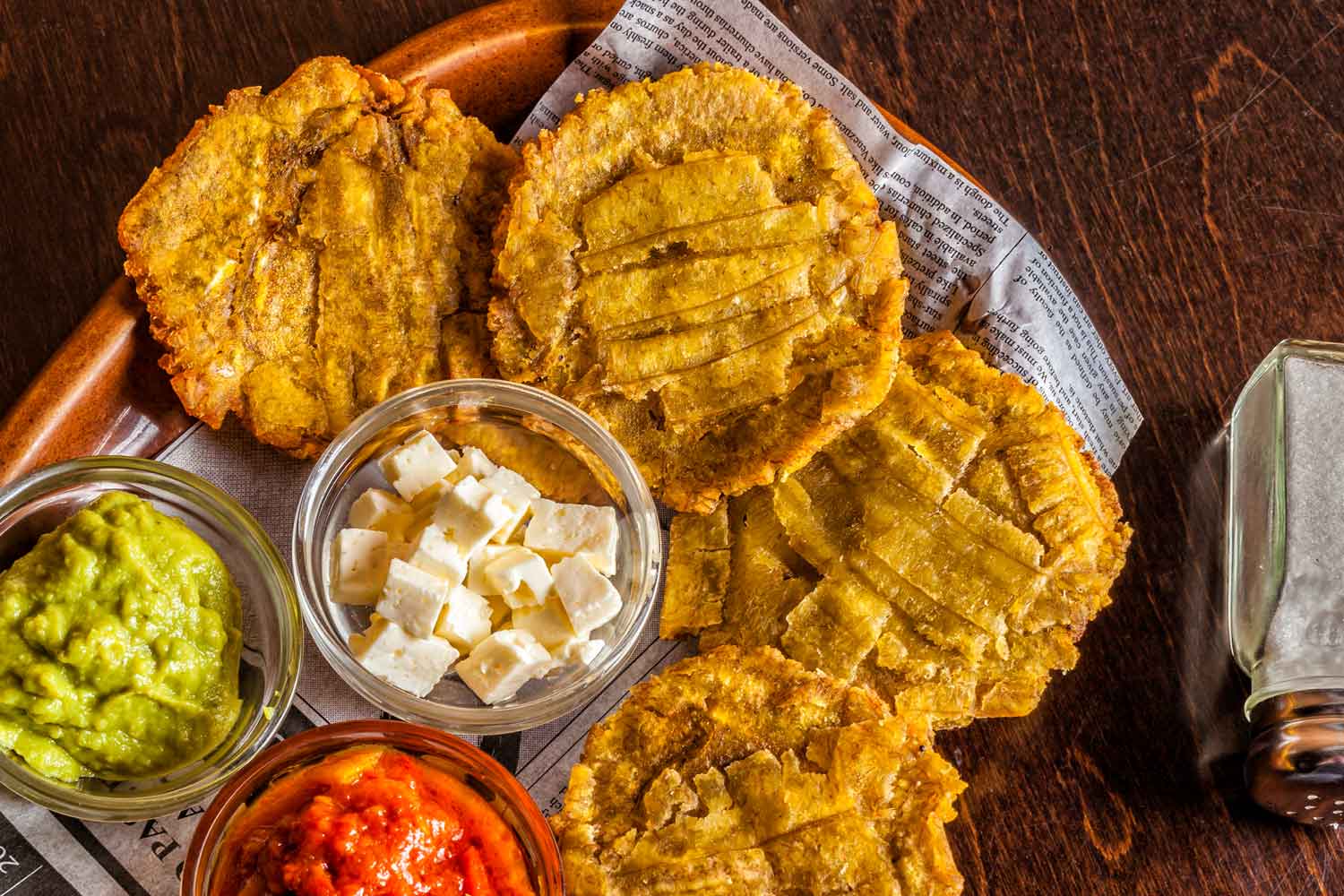 Plantains are an important ingredient when it comes to Costa Rican food. Many of the country's dishes use beans, rice, or plantains, due to Costa Rica's strong agricultural roots.
Patacones are smashed fried plantains tarts, usually topped with refried beans, shredded beef, white cheese, pico de gallo, and guacamole.
Patacones are often served plain, with the toppings in a separate basket so that diners can top these wholesome tarts to their own preferences.
A perfect bar snack to accompany a cold beer or chilled cocktail, some Costa Ricans also enjoy this dish as it is, with just a sprinkling of salt.
4 – Tacos Ticos (Costa Rican Stuffed Tacos)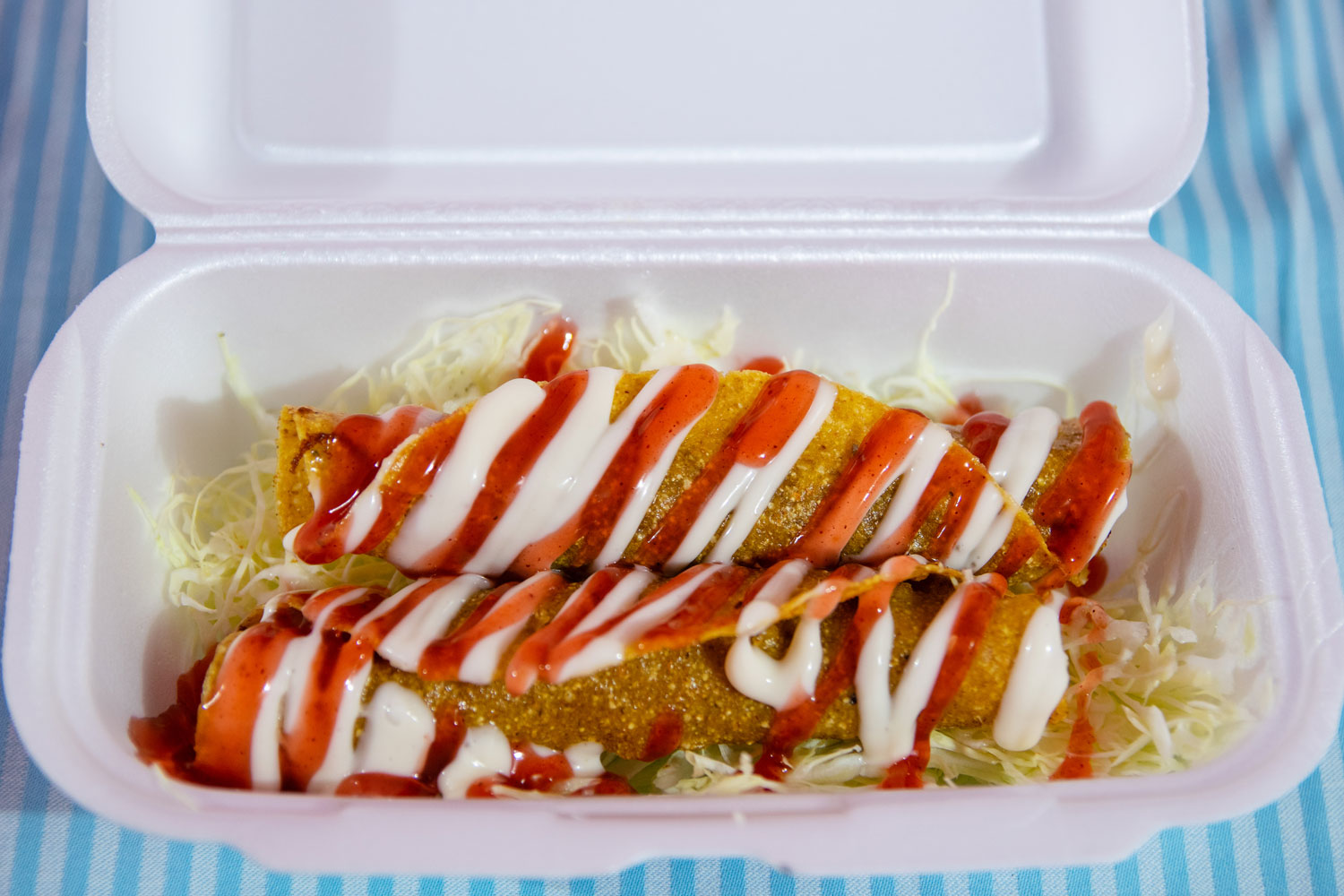 When most people think of tacos, they think of Mexican tacos, a tortilla stuffed with ingredients and topped with chili. Costa Rican tacos ticos, however, are different.
Tacos ticos are considered the go-to Costa Rican fast food. This food is usually sold in 'sodas' (small traditional restaurants), at fairs, and also at street markets.
Tacos ticos are rolled corn tortillas, filled with shredded beef, then fried. They are topped with shredded cabbage and lots of ketchup and mayonnaise. Some people add a splash of lime juice to the cabbage, giving it an injection of citrusy goodness.
Tacos ticos are one of Costa Rica's most popular grab-and-go foods. This dish is packed with flavor, enclosed within a satisfying crunch.
5 – Chorreadas (Ground Corn Pancakes)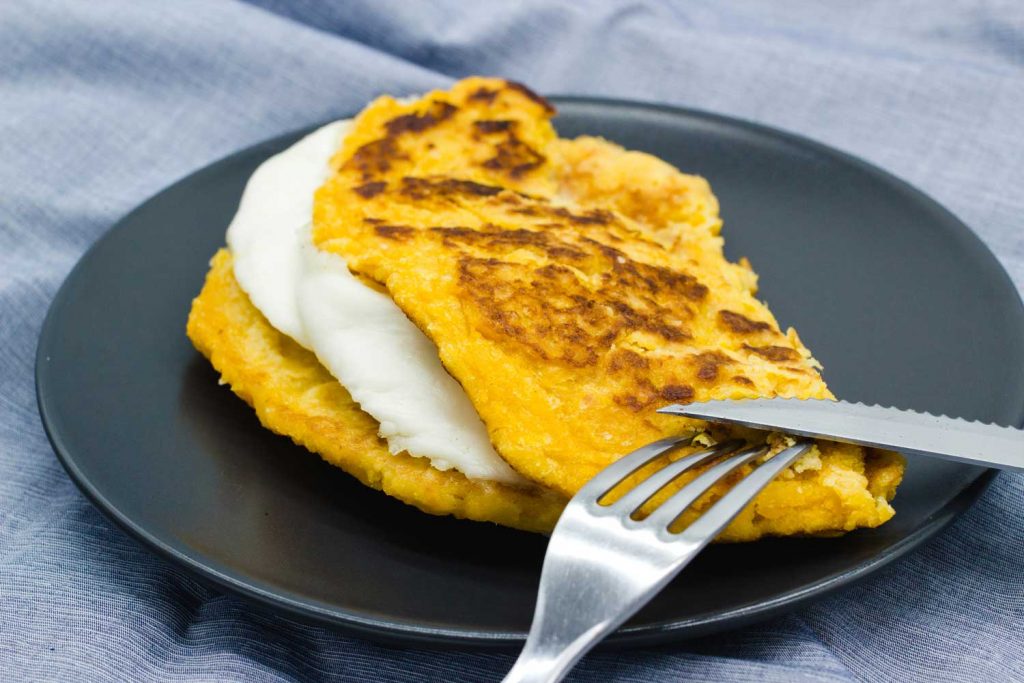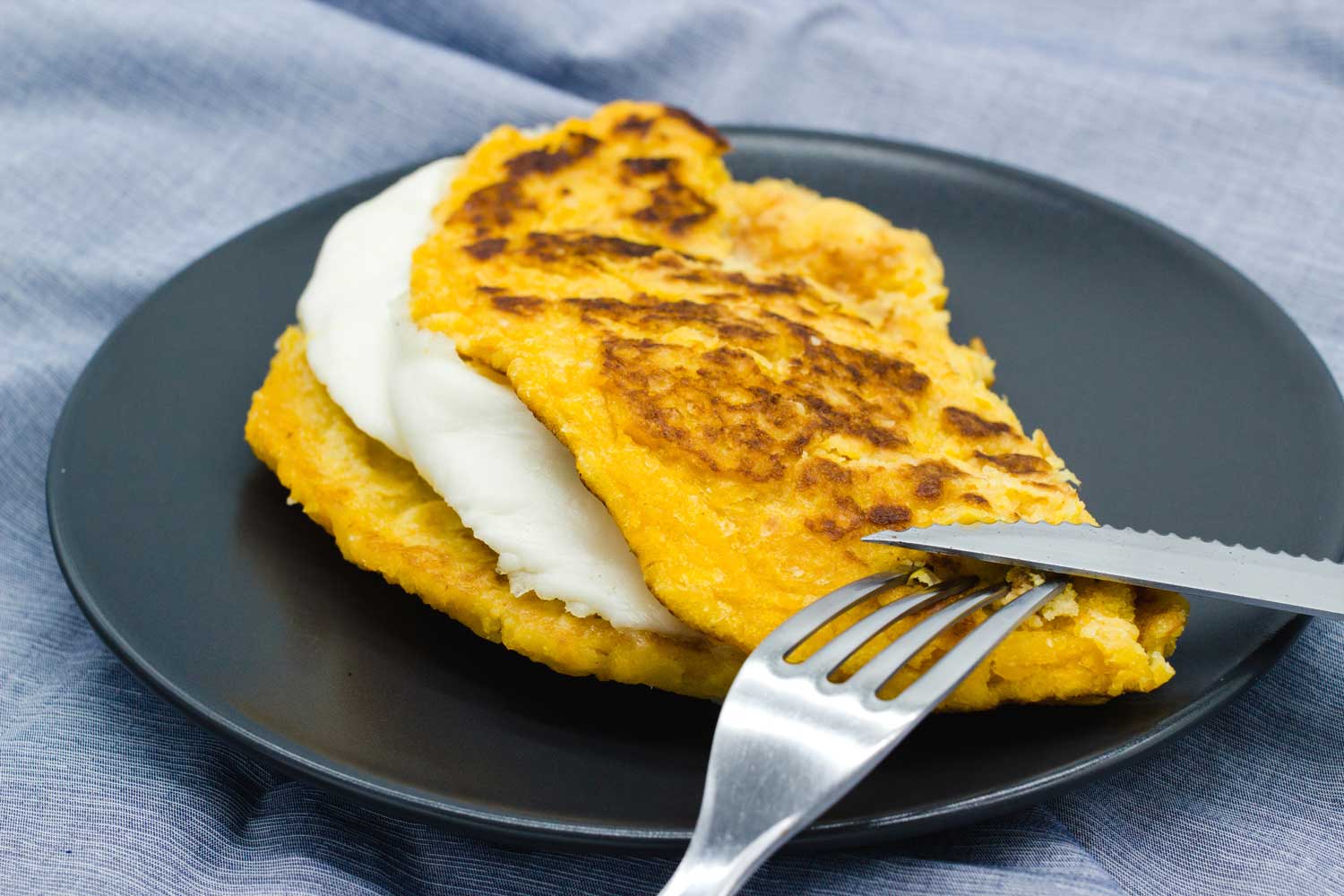 Made from ground yellow corn, these sweet and savory pancakes are a must-try in Costa Rica. The dish is usually eaten for breakfast, or as a snack, with hot coffee.
Chorreadas are one of the dishes Costa Ricans inherited from the pre-Columbian era, where indigenous natives made chorreadas by smashing corn with their hands, mixing it with water, and cooking it over an open fire.
The recipe has evolved greatly through the ages. Today, these delicious pancakes are made by blending corn in a food processor with milk, eggs, and butter, then cooking the mixture, similarly to pancakes, until crunchy and golden brown. Once ready, Costa Ricans like to top chorreadas with butter or sour cream.
Mains
6 – Gallo Pinto (Traditional Costa Rican Breakfast)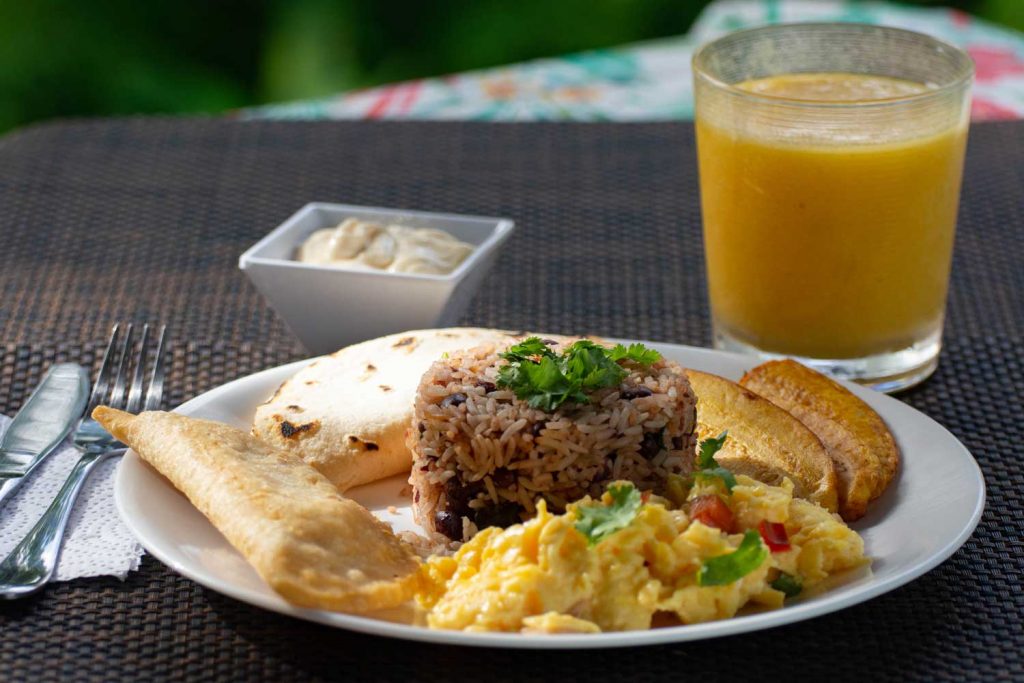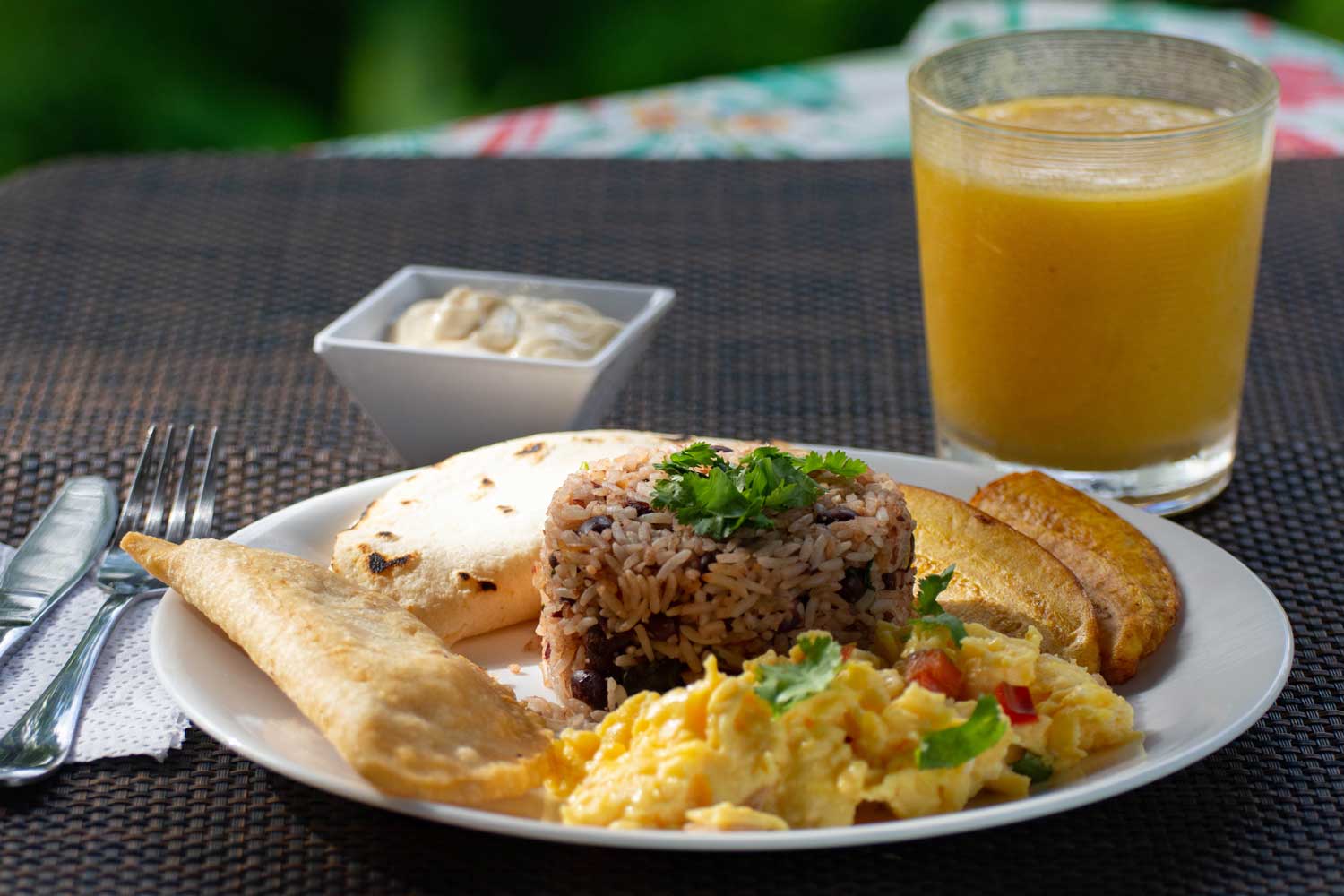 You cannot go to Costa Rica and not try this dish. Literally meaning 'painted rooster', gallo pinto is considered the national dish of the country.
Gallo pinto is built on a bed of rice and beans. One of the most important things to do first is to cook the rice and the beans in advance, at least one day before mixing them. This is one of the main secrets to achieve the perfect texture.
Another secret is the use of Salsa Lizano, a national sauce similar to Worcestershire sauce, that gives gallo pinto its deep, unique, and traditional flavor.
This Costa Rican dish is commonly served for breakfast, with scrambled or fried eggs, fried plantains, cheese, and chorizo on the side. Locals, however, will also eat it at lunch or as a side dish.
7 – Chifrijo (Rice, Pork, and Vegetable Bowl)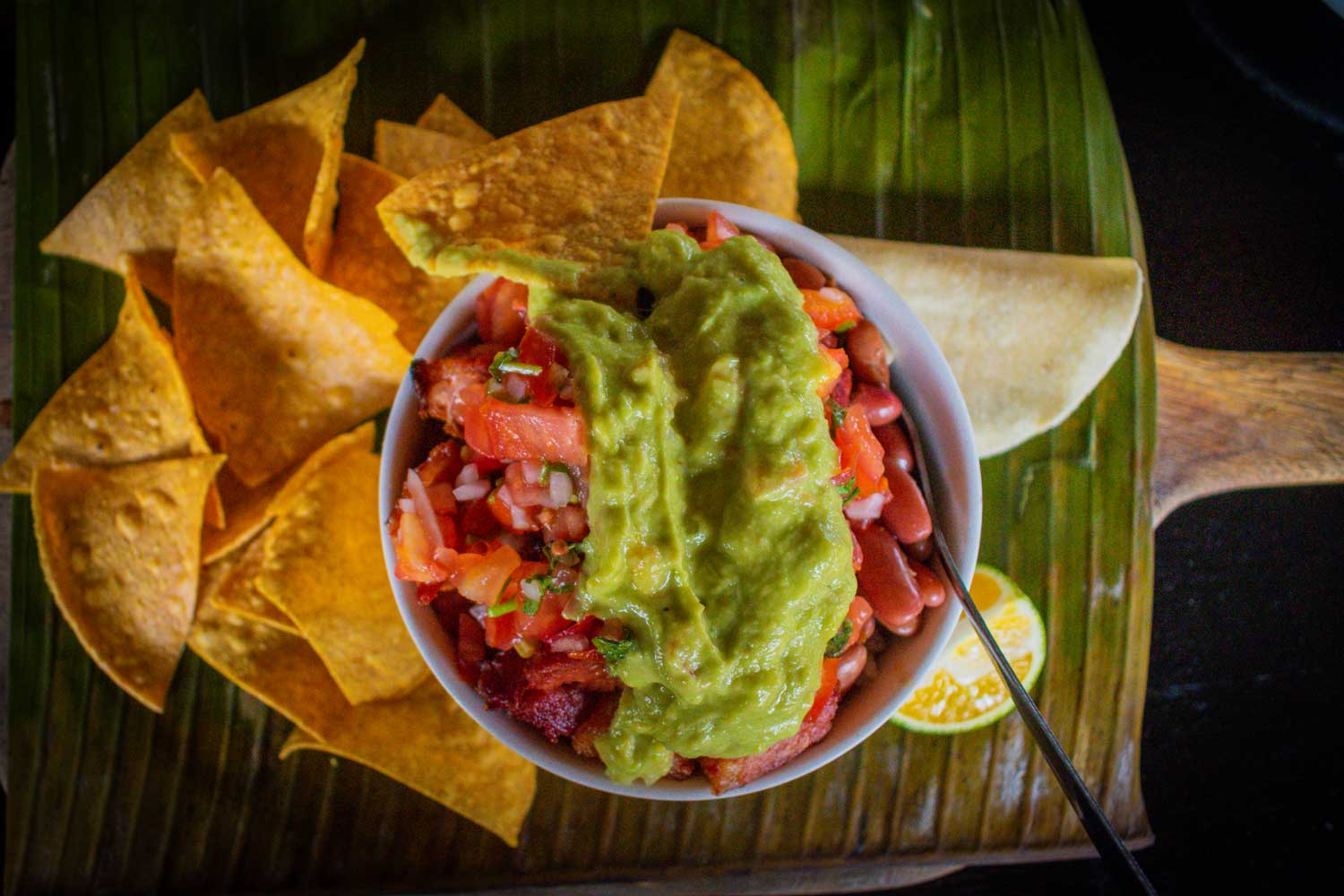 Commonly found at food festivals and traditional restaurants, chifrijo is the traditional go-to food on a night out, and it pairs perfectly with a crisp, cold beer.
The name chifrijo comes from the first syllables of its two main ingredients: chicharrones (fried pork rinds) and frijoles (black or red beans). This delicious and comforting food is a layered dish, composed of a base layer of rice, one of black or red beans, then chicharrones, pico de gallo, and finally topped with avocado slices.
It is often served with freshly fried corn tortillas, and it can also be topped with chili for a little extra heat. This filling Costa Rican dish is served in almost every local restaurant as an appetizer, despite the portion size often being large enough to be a meal in its own right.
8 – Olla de Carne (Beef Stew with Vegetables)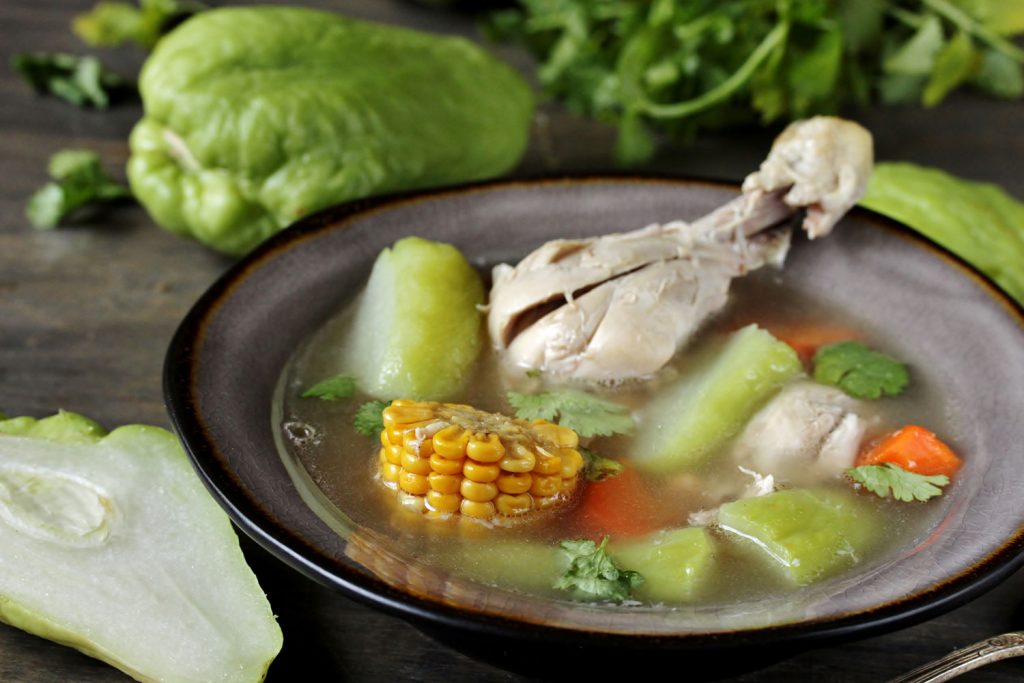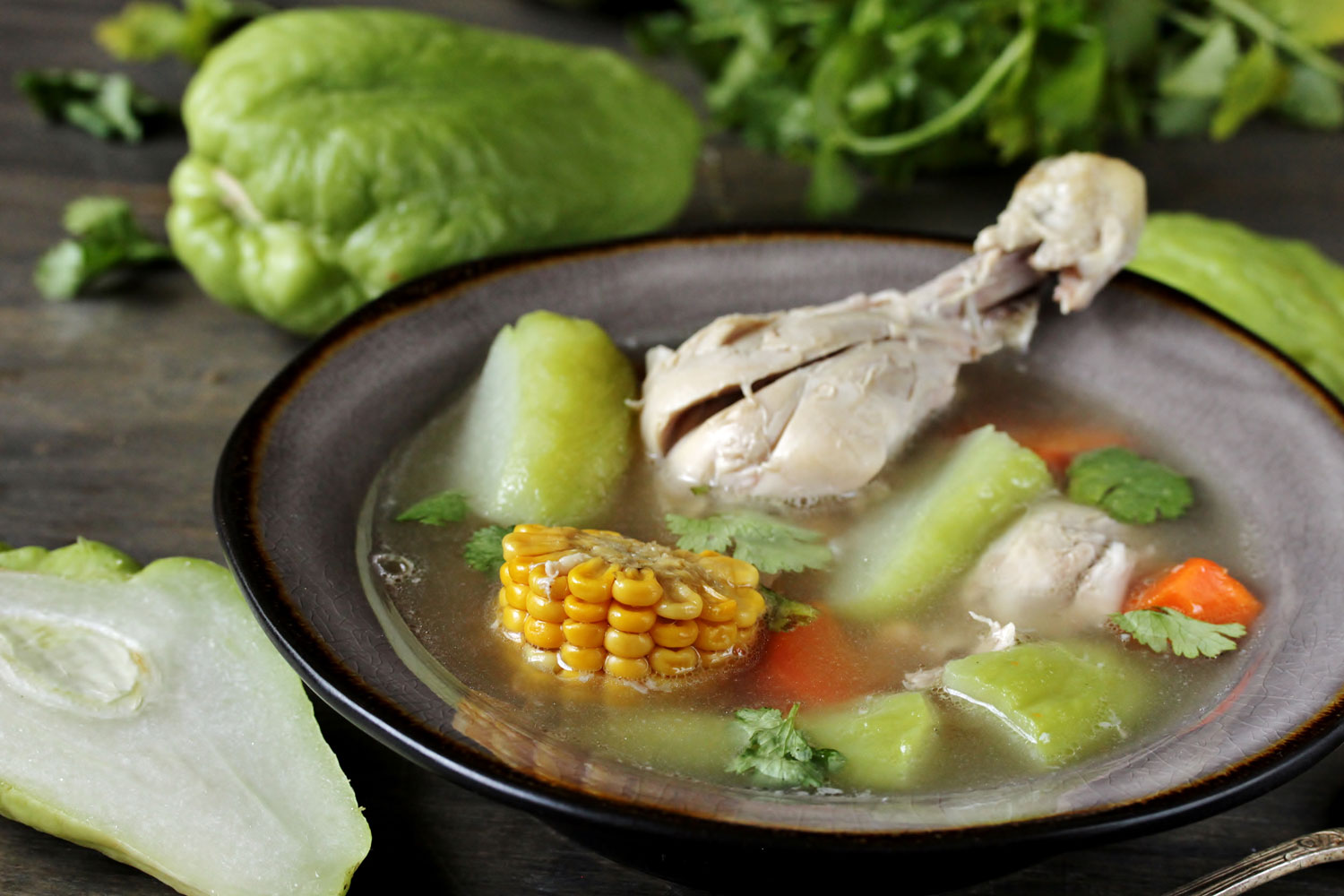 Costa Rica has many types of soup, but Olla de Carne is arguably the most popular. It is an amazingly simple and hearty soup, made of beef, yucca, green plantain, potatoes, yam, carrot, and corn.
It is traditionally prepared by households on Sundays when families get together to eat lunch or dinner. However, in modern-day Costa Rica, you'll find it served in many restaurants, as it can take several hours to prepare. Because of this, many families opt to eat it at a restaurant rather than prepare it at home.
It is considered a hangover food, and it is often served in a huge bowl, served with rice and, sometimes, a homemade corn tortilla.
9 – Rice and Beans (Traditional Dish from Limón, Costa Rica's Caribbean Area)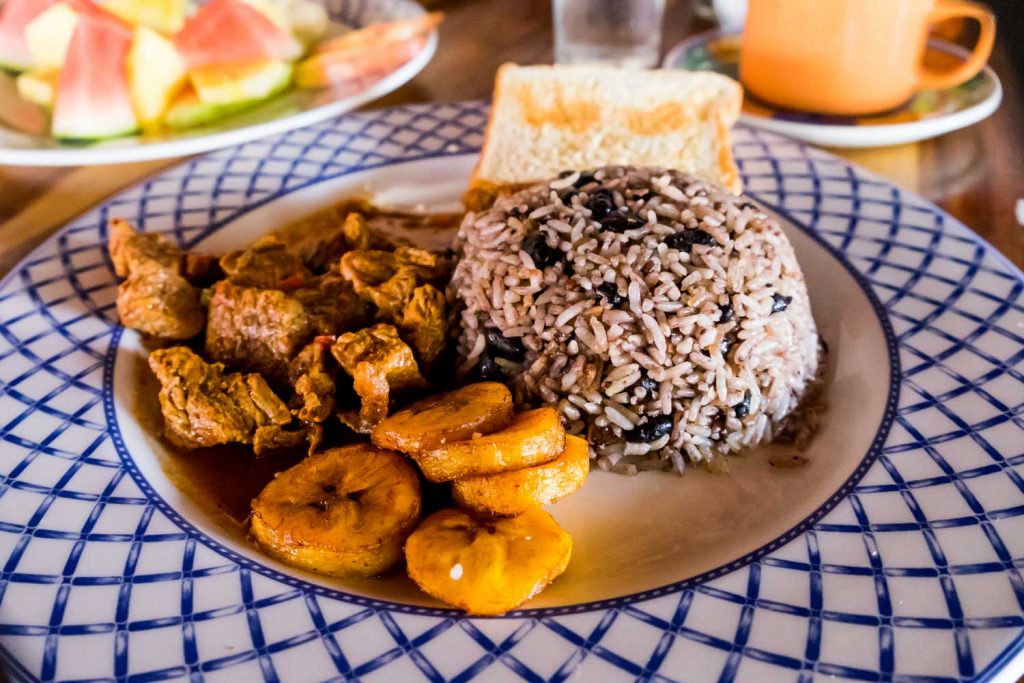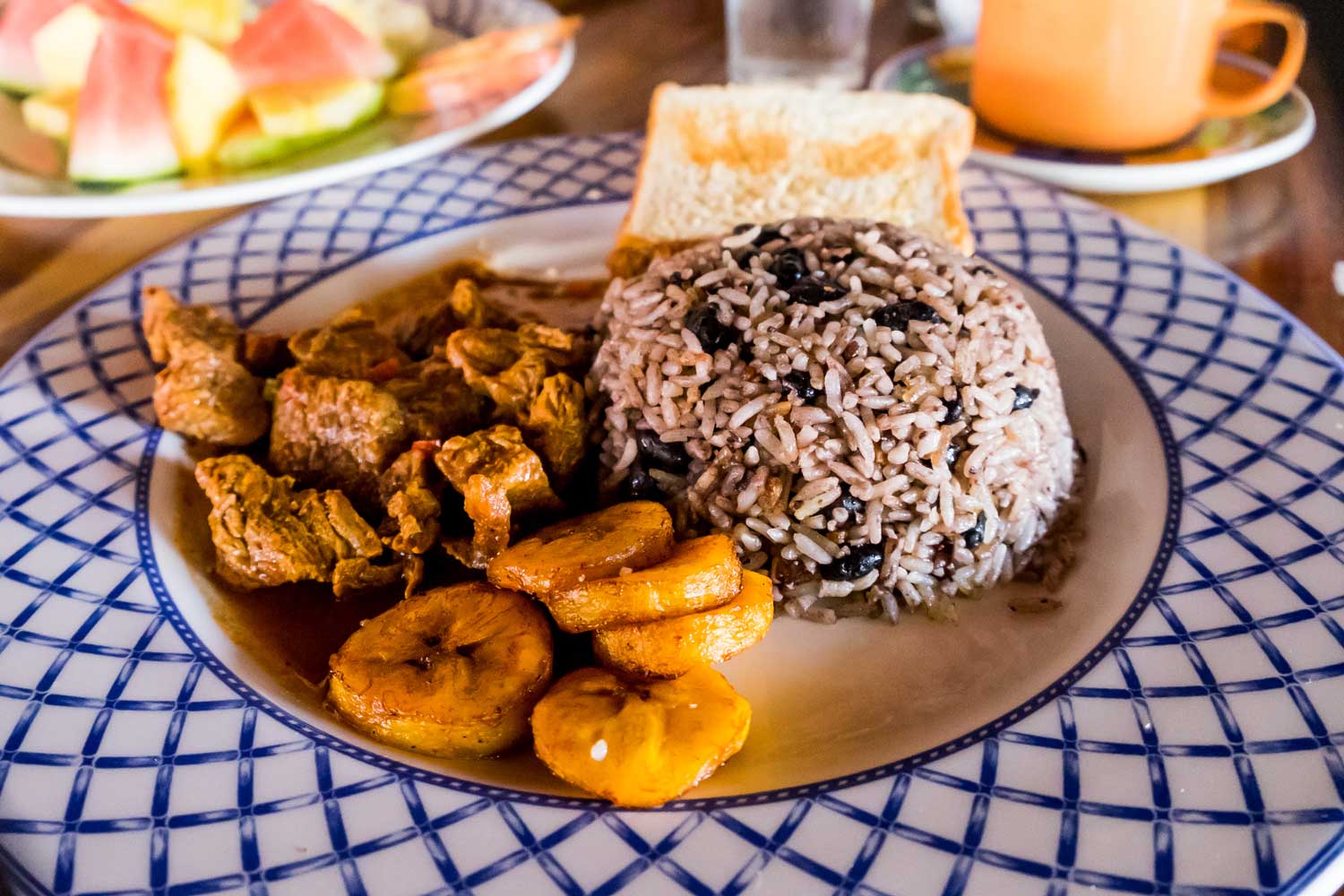 Costa Rica may be a small country, but that does not mean each of its regions do not have their own traditions and traditional foods.
That is the case of Limón, a region of the country on the eastern Caribbean side. Limón is well known for its beaches and its food, filled with tropical flavors, such as coconut and lime.
Rice and beans is the signature dish of Limón. This is a delicious combination of white rice and red beans, cooked in coconut milk, and served with Caribbean roasted chicken, salad, and fried plantains.
This delicious plate is often paired with 'agua de sapo,' a sweet beverage of sugar cane juice and lemon juice.
Although the most delicious rice and beans is prepared in its region of origin, there are some restaurants in San José, dedicated to Caribbean cuisine, that also serve the dish.
10 – Sopa Negra (Black Bean Soup)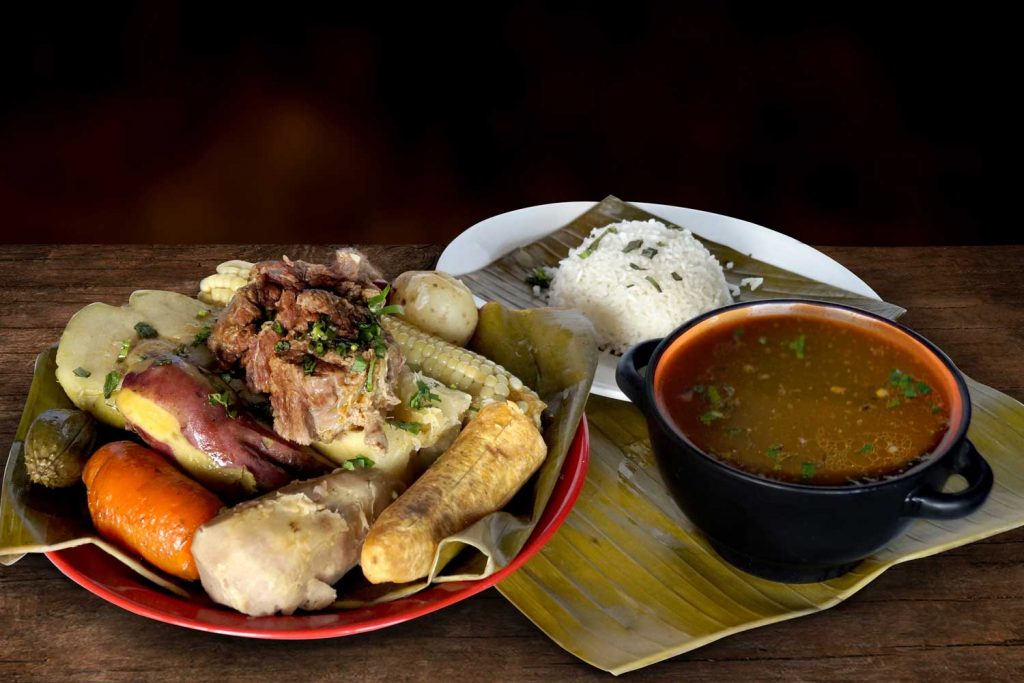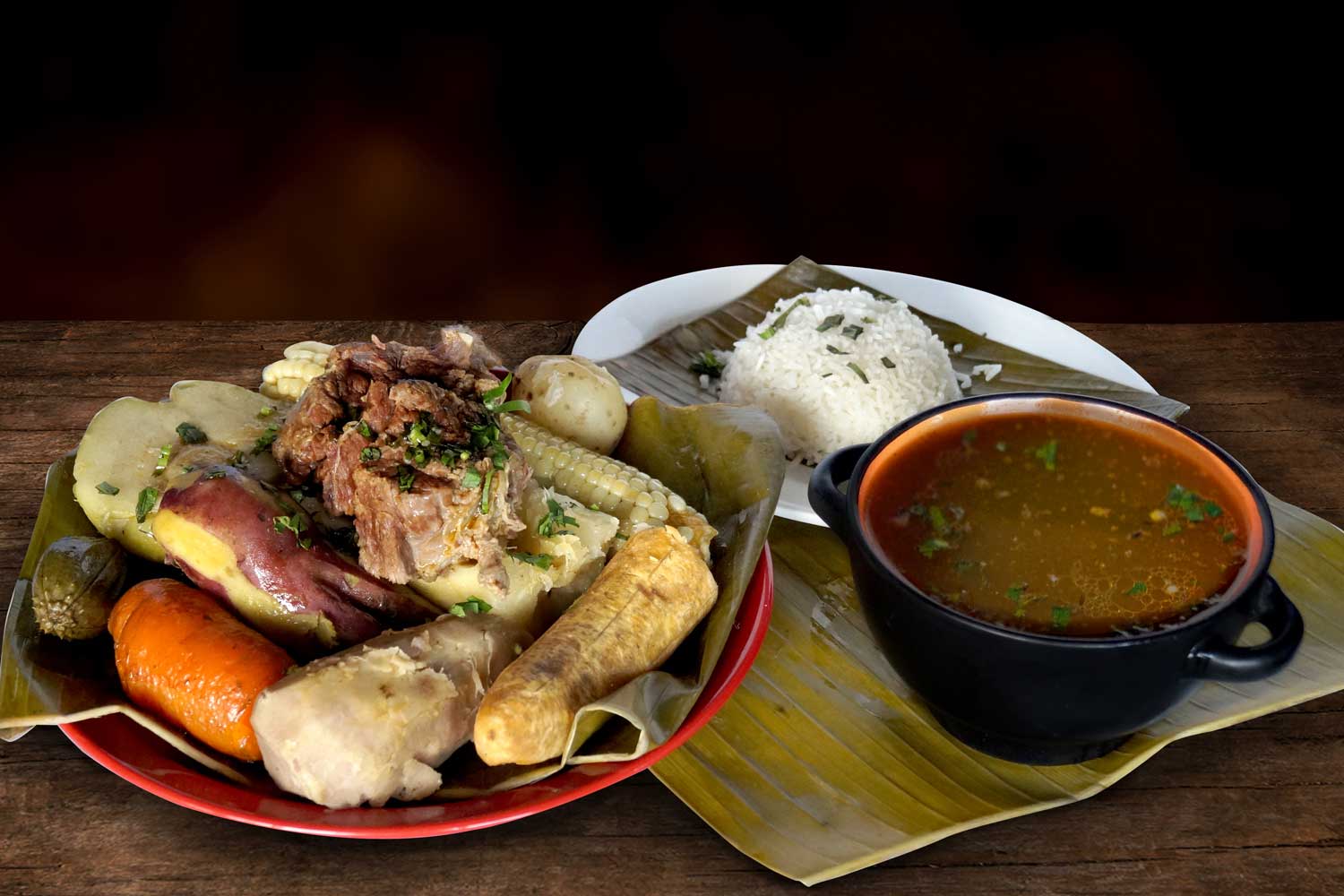 For light soup lovers or even vegetarians, sopa negra is a must-try food in Costa Rica. This is a dish to warm and soothe your stomach on a cold winter's evening.
During the rainy season in Costa Rica, and in regions of the country where temperatures are low, this is a very popular dish.
Beans are the protagonist of this soup. Sopa negra is a broth of black beans, both pureed and whole, topped with a hard-boiled egg. It is commonly served with rice and a homemade corn tortilla.
11 – Green Plantain Ceviche
Costa Ricans from all walks of life simply love ceviche. While traditionally ceviche is a seafood dish, in Costa Rica, you can try many versions of it, using different ingredients.
One of the most popular variations is green plantain ceviche, made with cooked green plantains, garlic, onion, peppers, vinegar, and lemon juice.
The acidity of the lemon juice and the vinegar combine perfectly with the mild flavor of the green plantain. When cured in lemon juice, the green plantain acquires a particular tenderness, similar to that of when fish is cured in lemon juice.
This uncommon but delicious dish can be found in any bar in San Jose. Order it with fried green plantains and a cold beer, and enjoy!
Desserts
12 – Churchill (Slush Variation)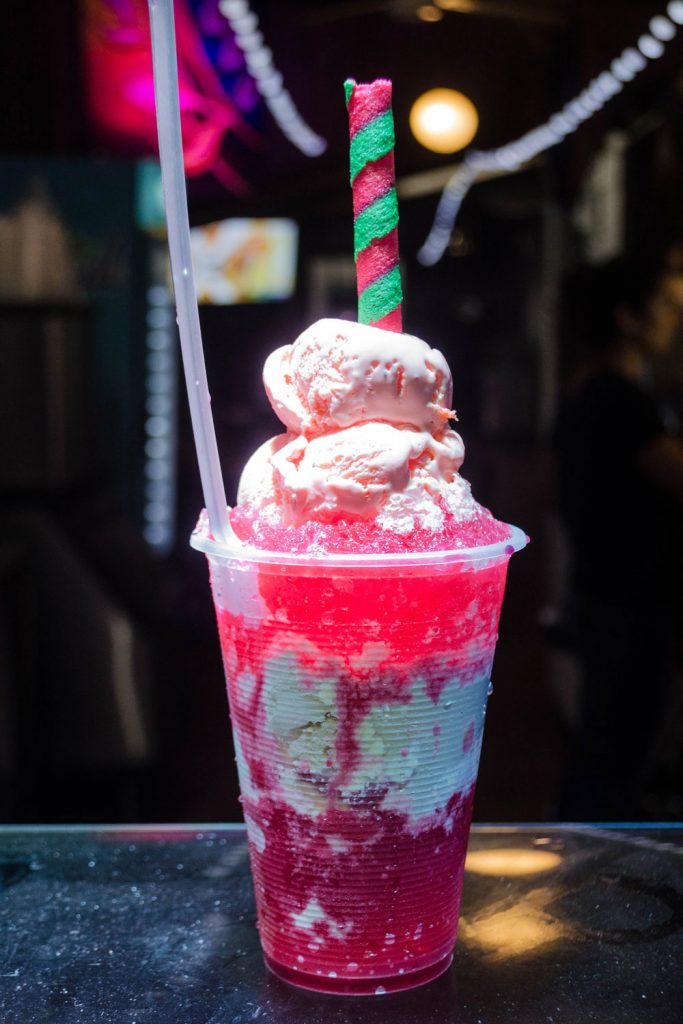 When it comes to desserts, Churchills are one of the most beloved in Costa Rica. Ideal for hot summer days, these simple slushes are refreshing and delicious.
They were invented in Puntarenas, one of the hottest regions of the country. Today, they are prepared and sold in almost every beach town and city.
Traditionally, Churchills are a mixture of crushed ice and kola syrup, topped with condensed milk, powdered milk, and straw cookies.
However, there are many variations of the Churchill. This icy cold dish can be topped with ice cream, chocolates, sprinkles, and even chopped fruits.
13 – Arroz con Leche (Costa Rican Rice Pudding)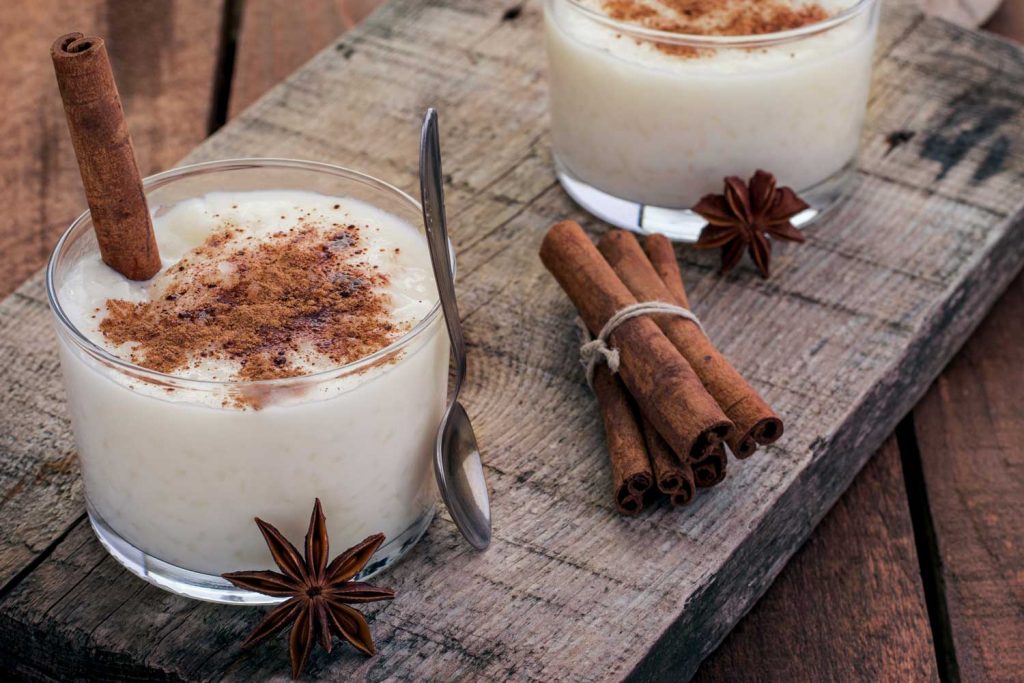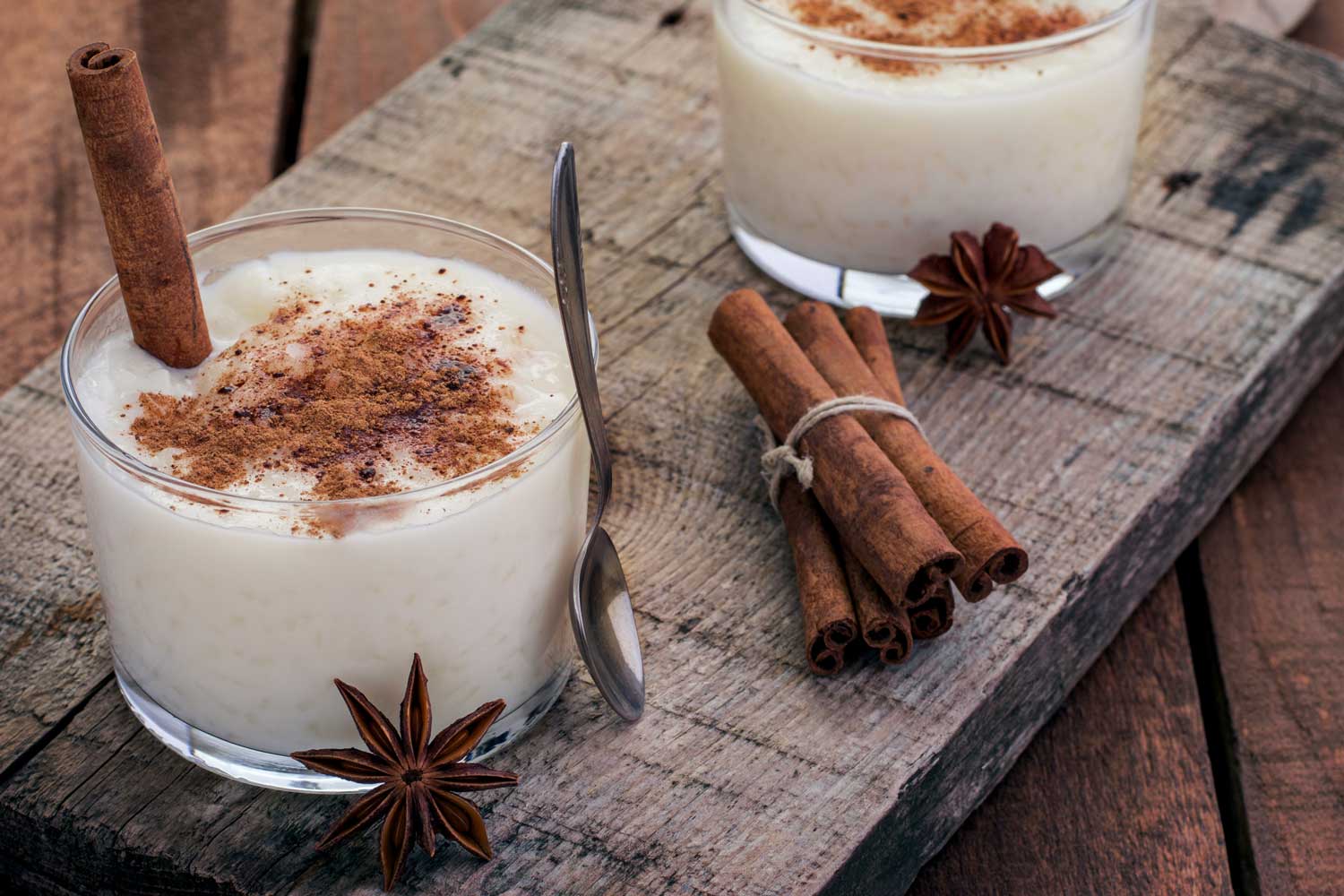 Arroz con leche, literally meaning 'rice with milk', is a wildly popular dessert across the country. It is a wholesome dish of white rice and milk, which once cooked is mixed with evaporated milk, sugar, vanilla, cinnamon, and condensed milk. Some people also add raisins to it.
Arroz con leche is a super soft, mildly sweet dessert, with the texture of a pudding. It is best served chilled, although some Costa Ricans prefer to heat it up before eating.
Arroz con leche is served in every traditional restaurant. You will commonly see it served in small bowls; the perfect sweet treat to follow a hearty lunch or dinner.
14 – Flan de Coco (Coconut Flan)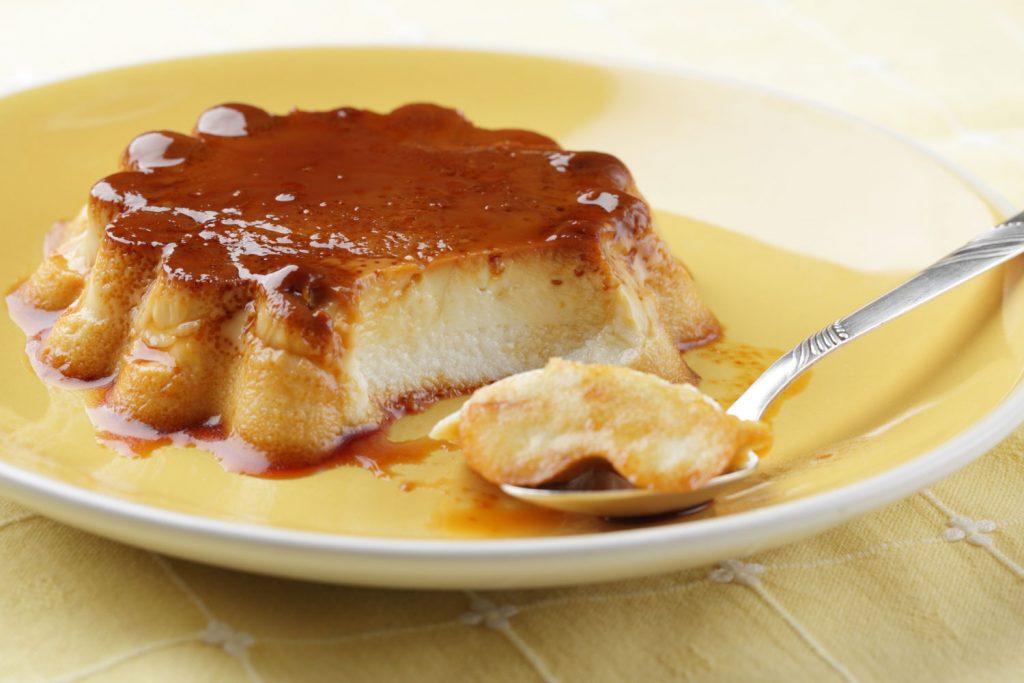 The Caribbean version of this traditional gelatinous and smooth dessert combines the custard-like consistency and sweetness of a traditional flan with a layer of sweet coconut, finally topped with a layer of caramelized sugar.
This dessert is commonly served at sodas (family-run traditional restaurants), usually on their lunch menus, and in less traditional restaurants, too.
15 – Sweet Empanadas (Fruit-Filled Empanadas)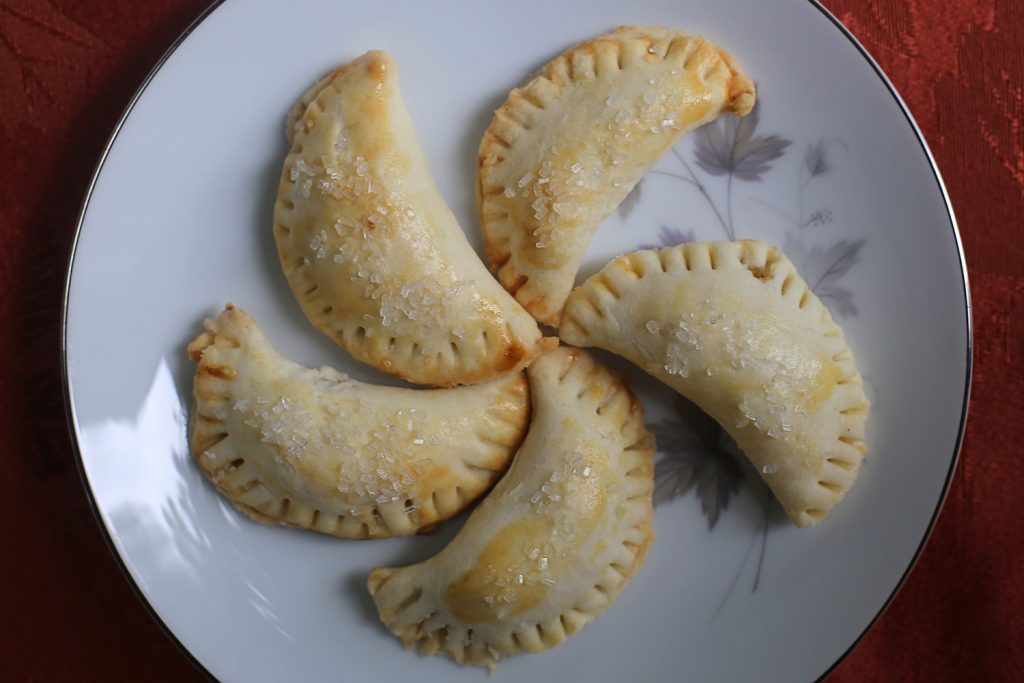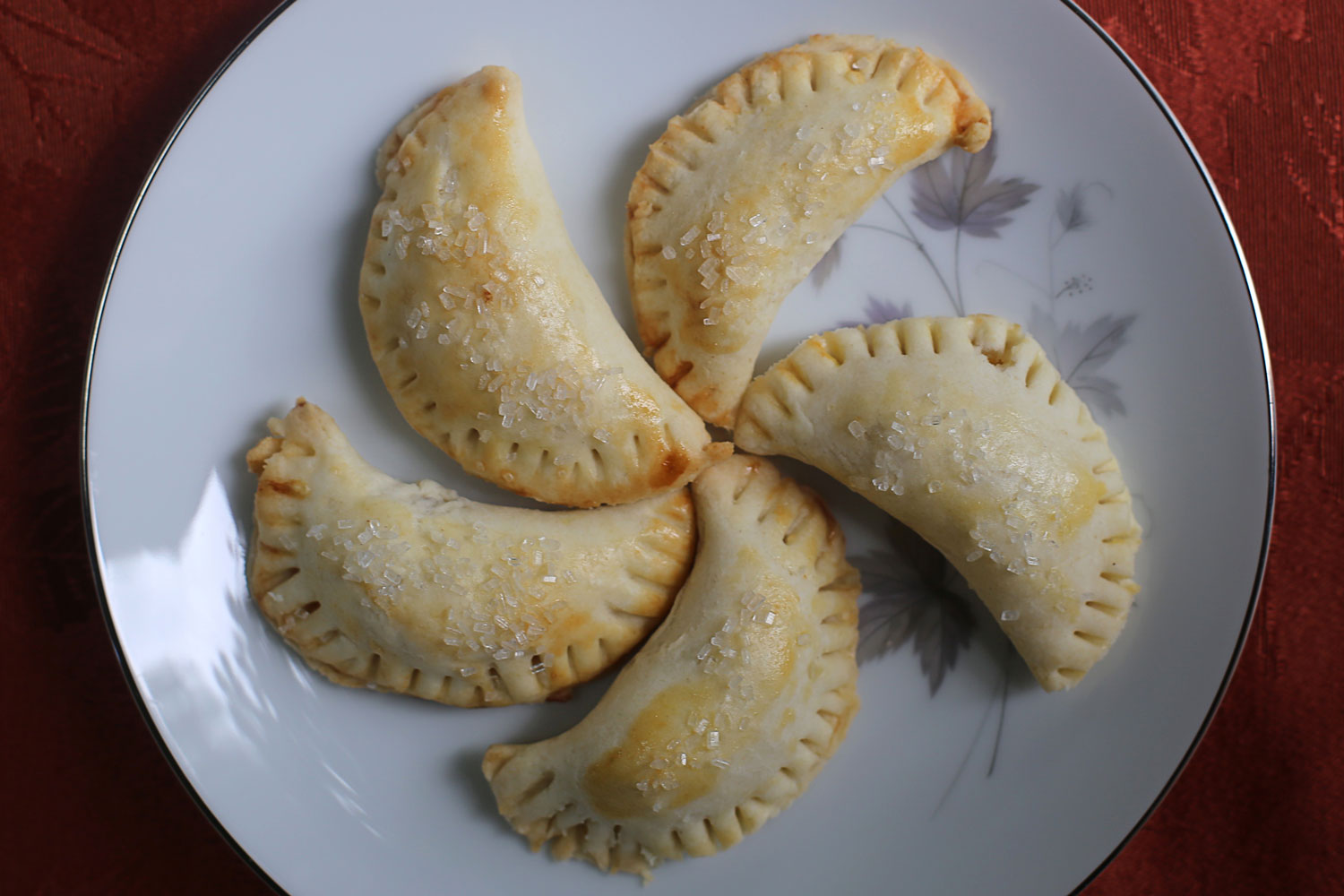 If you go to Costa Rica, you will see that empanadas are one of the most common snacks. These delicious fried pastries come in many flavors and sizes. You'll commonly see corn flour empanada filled with picadillos and plantain empanadas stuffed with cheese.
Still, for locals, nothing is better than having a coffee and a sweet empanada in the afternoon. These little but delicious treats are made with wheat flour and filled with all kinds of sweet preserves.
Empanadas filled with guava paste and pineapple preserves are two of the most popular to try in Costa Rica. During Holy Week, it is also common to find 'empanaditas de chiverre' in every supermarket and coffee store.
16 – Chiverre Honey (Fig Leaf Gourd Honey)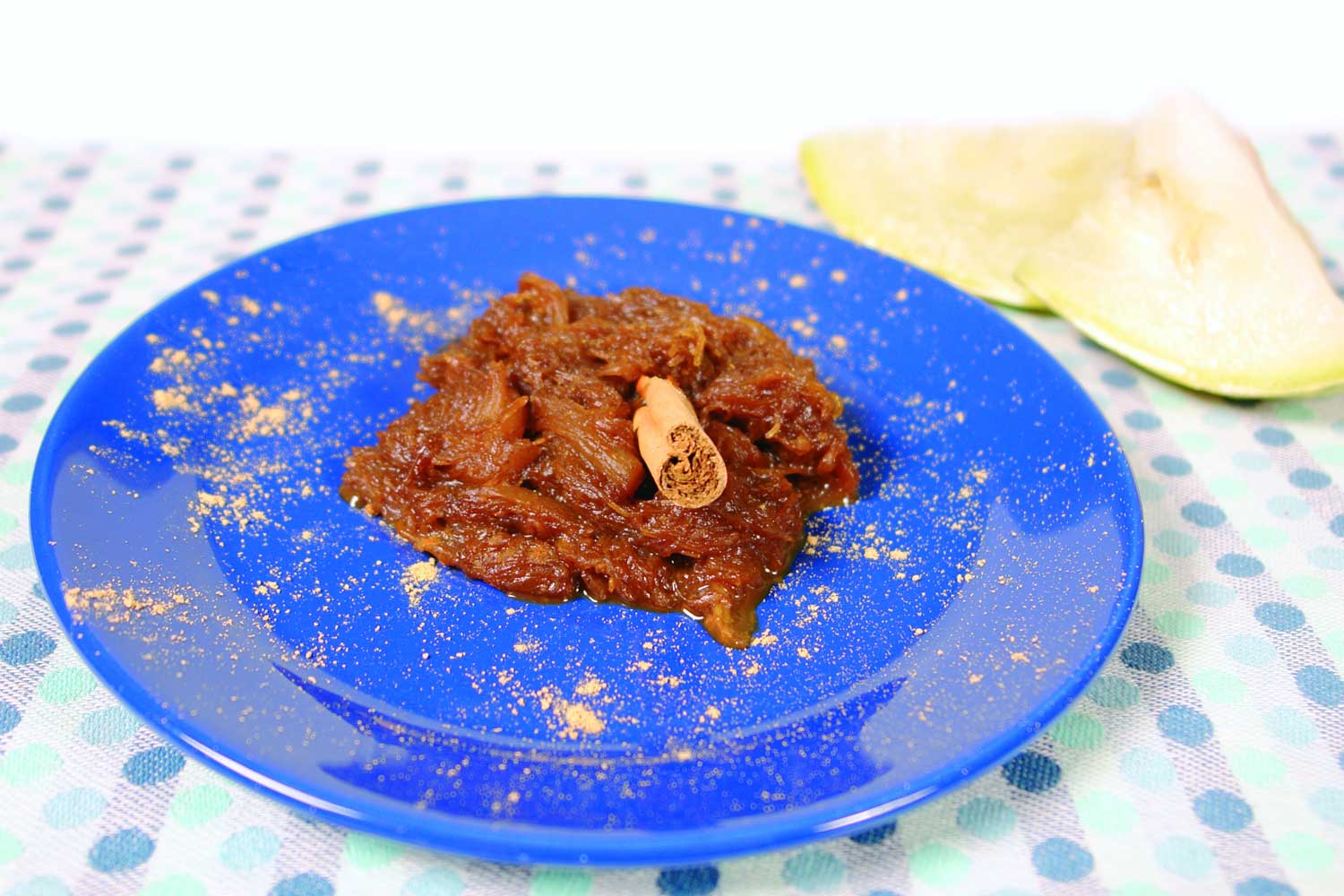 If you are lucky enough to be in Costa Rica during Holy Week, be sure to taste this beloved delicacy.
Chiverre is the gourd of the fig leaf, and during Holy Week, it is sold in pretty much every farmer's market in the country to prepare chiverre honey, fill sweet empanadas with, or just to enjoy raw, with rich, hot coffee.
The fruit has a spaghetti-like flesh, which is dried and cooked with cane juice, cinnamon, and spices to make chieverre honey. It is a Costa Rican treat you simply have to try.
Costa Rican Food Summary
Rife with organic ingredients, tropical fruits, and a range of both sweet and savory flavors, Costa Rican food is packed with exciting flavor combinations and plenty of surprises.
Be it amid the hustle of cities such as San Jose or deep into this beautiful country's rural areas, food has played an integral role in shaping Costa Rica's culture and history.
From street food vendors to luxurious restaurants, there is so much great food to try in this country. Be it on an upcoming trip to Costa Rica or in your humble home kitchen, have plenty of fun trying some of these dishes.
And be sure to keep this list of traditional foods handy, so that you can differentiate between, and request, traditional dishes at local restaurants.
You Might Also Like to Read
Save and Pin for Later
Keep this Costa Rican dishes in a safe place, by pinning this article to one of your international or foodie travel Pinterest boards, for safekeeping.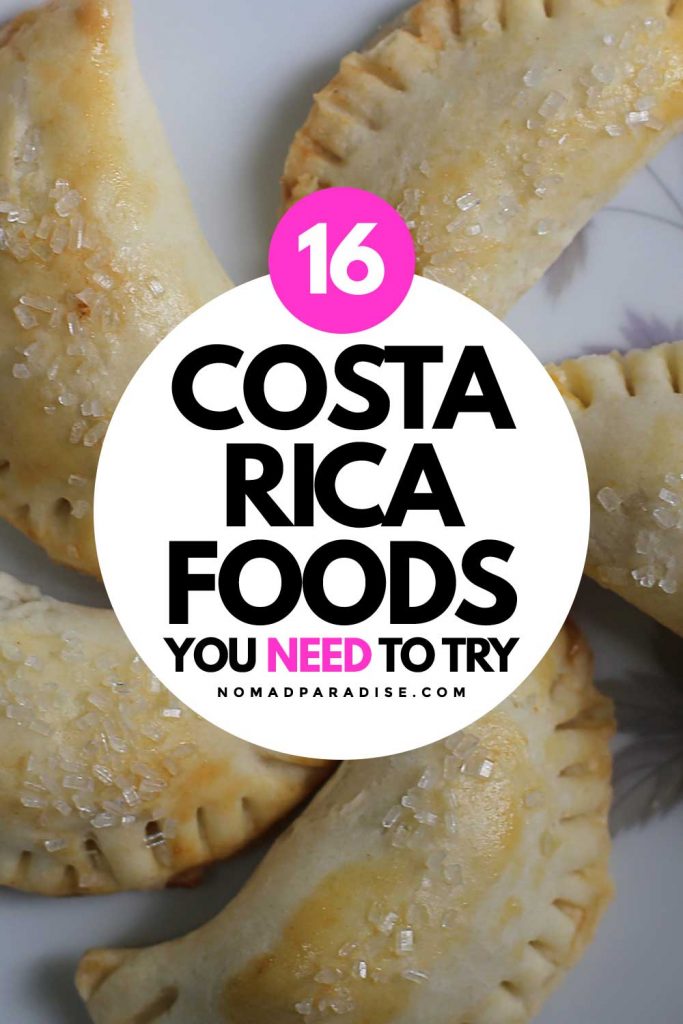 Contributor: Maria Abissi is a writer hailing from the San Jose region of Costa Rica. She has written for several media outlets on a number of local topics, including culture, tech, and cuisine.