Some posts on this site contain affiliate links, meaning if you book or buy something through one of these links, we may earn an affiliate commission at no additional cost to you. Learn more
As a solo female traveler, it's vital to know whether certain places are safe to travel. In this guide, I'm going to list the best solo female travel destinations to visit, and explain why they're good, and what you can do there.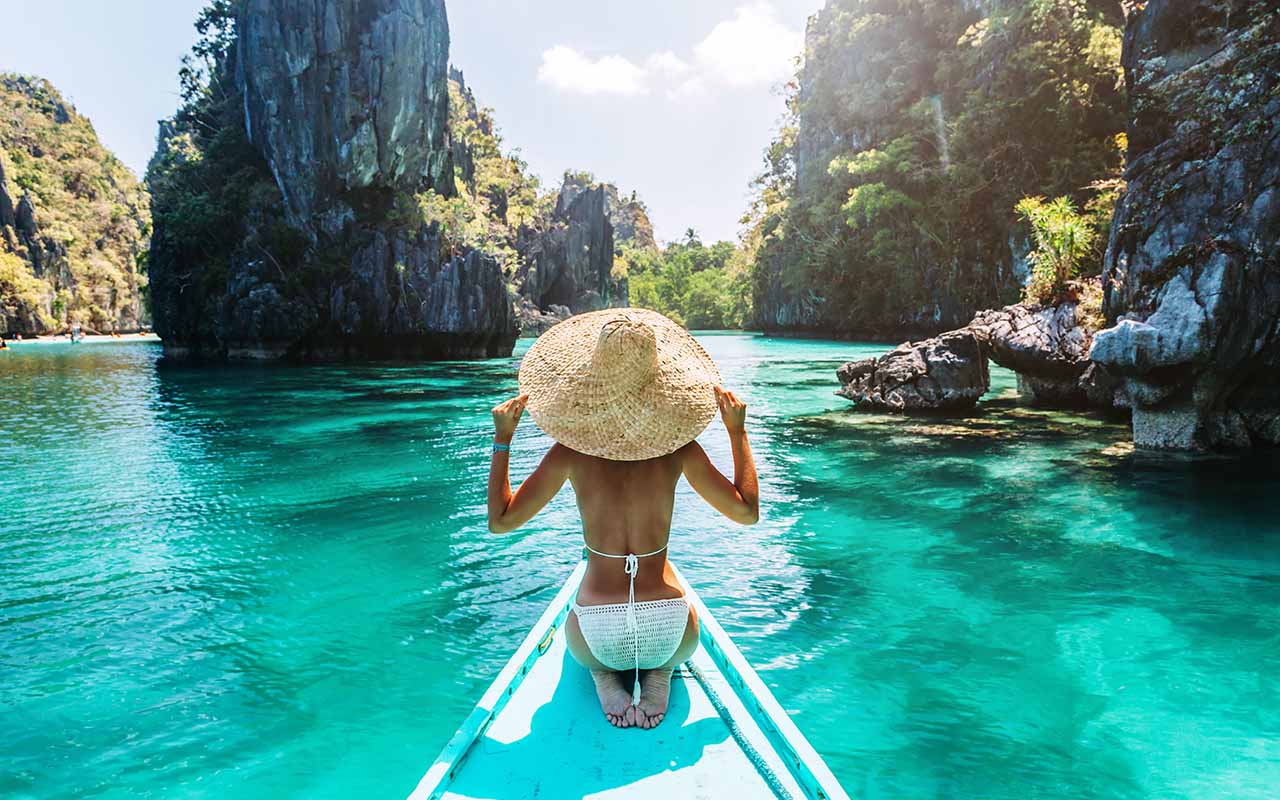 From One Solo Female Traveler to Another
Before Dale and I began traveling together, I spent a fair amount of time as a female solo traveler. I vividly remember those late nights back in the U.S. in 2016, on the couch with my laptop, scrolling through Pinterest boards and blog posts, gathering as much information as I could before settling on an itinerary.
Fortunately, there has never been a safer and more accessible time to travel the world as a female solo traveler. As countries across the globe invest heavily in tourism, connectivity improves, safety increases and attitudes towards women improve drastically. If you're reading this and are feeling nervous about hitting the road for the first time, you're not alone: many other women out there and I know exactly how you feel. Don't let the horror stories online derail your epic travel plans: those instances are few and far between.
However, just like anything in life, plenty of planning and know-how will go a long way to keeping you in control, having a great time and, most important of all, safe. I've compiled my top picks of solo female travel destinations below and thrown in plenty of solo female travel tips for good measure, too.
So, without any further ado, let's start globetrotting!
10 Best Solo Female Travel Destinations
1 – Bali
What better place to start than everyone's favorite Indonesian paradise island? If you've done a little digging online, you've probably seen 'Bali' pop up more than a few times. For most digital nomads and female solo travelers, Bali is the perfect place to start your adventure.
With a thriving expat and nomad community, heavy investment in tourism, and small, compact towns, you're never more than a few feet away from a friendly face. The Balinese people are also some of the most humble, friendliest, and respectful people I have ever had the pleasure of meeting.
There are plenty of places to visit in Bali, but the two most popular places to stay are Ubud, in the forest, and Canggu, at the south coast.
If you want tranquillity, zen, or are big into yoga, head to the heart of the forest. In Ubud, solo female travelers from all over the world come to meditate, practice yoga, and enjoy the comforts of the massage parlors and hotel pools.
The zen of the forest, however, is not everyone's vibe. If you're a keen surfer or want a livelier area, with bars, markets, and a vibrant nightlife, head to Canggu. You'll be spoiled for choice when it comes to beach clubs and ocean views.
Top Bali activities:
Sacred Monkey Forest
Ubud Hot Springs
Mt. Batur (Sunrise Hike)
Nusa Penida Island Tour
Lempuyang Temple (Gate to Heaven)
---
2 – Japan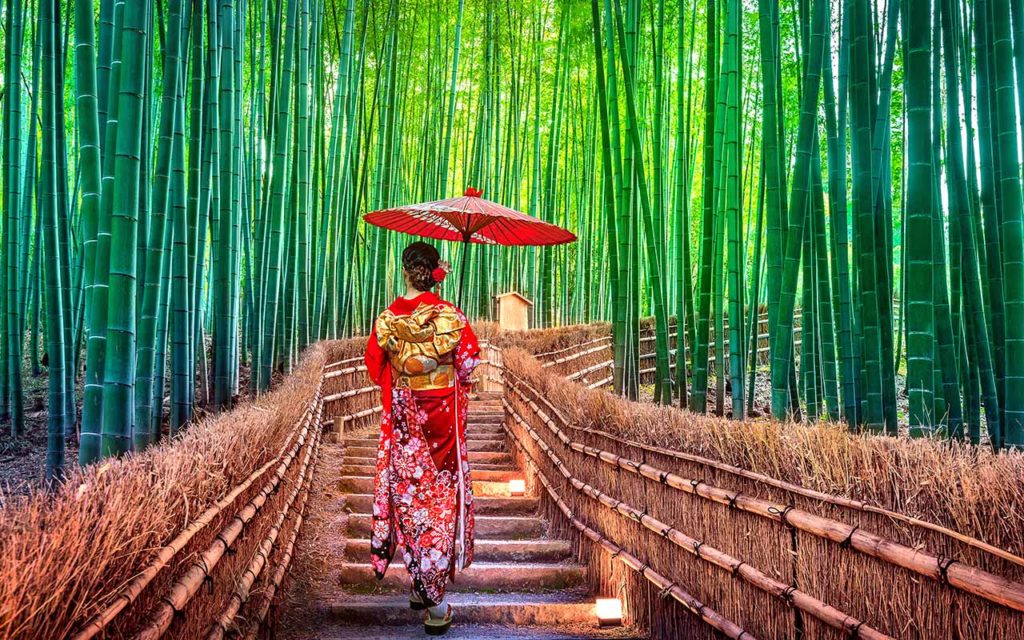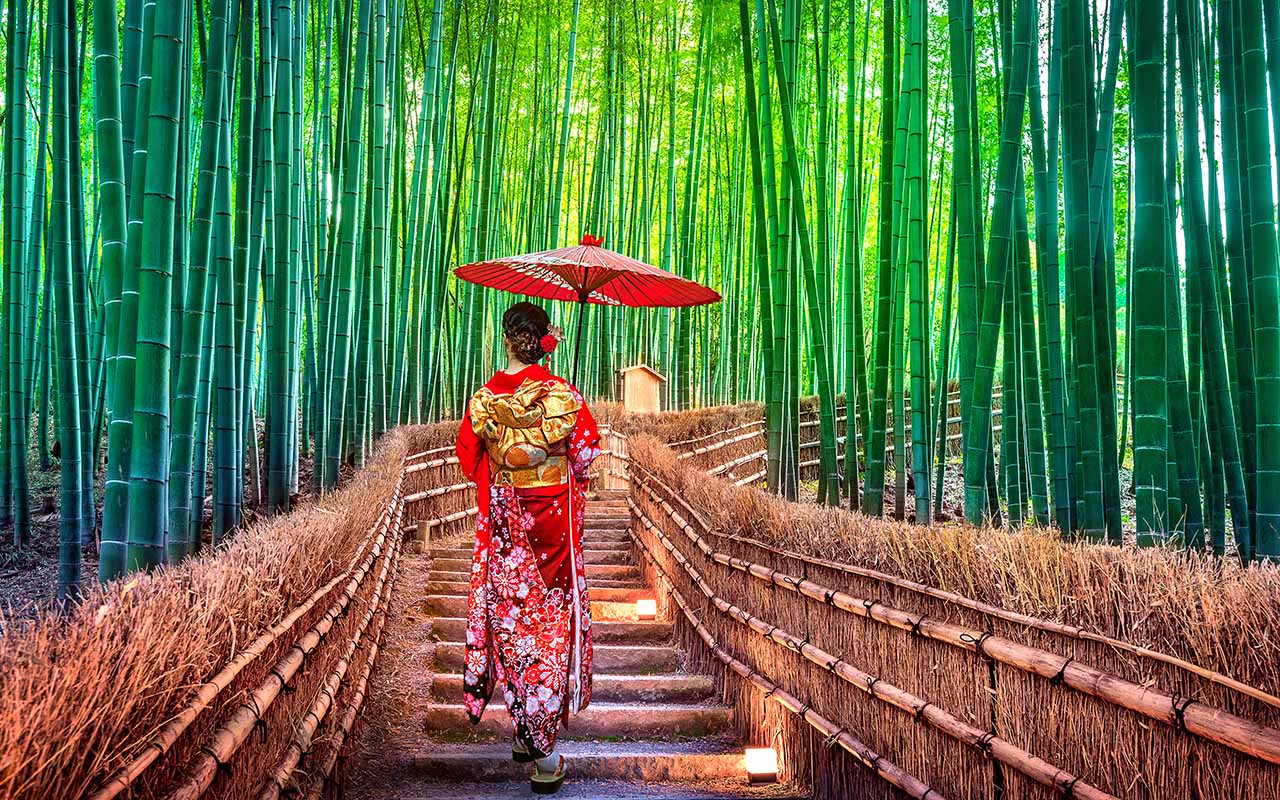 My next stop takes us north of Southeast Asia, and to one of the world's most vibrant, eccentric and beloved islands: Japan.
Ranked #13 of the safest countries in the 'Travel and Tourism Competitiveness Report' by the World Economic Forum, Japan should be a must-see on any female solo traveler's itinerary. If the language barrier concerns you, or the cuisine makes you wonder if you'll be able to find food you like: fear not. Due to the country being chosen as hosts for both the 2019 Rugby World Cup and the 2020 Olympic Games, the major cities have undergone huge transformations.
Japan has gone to great lengths to make the country far more accessible globally, with millions of people set to visit this year and in 2020 for the games. English signage has been added throughout major cities, subway routes simplified, and the hospitality and tourism sector encouraged to learn English.
Simply put, there has never been a safer, more accessible time to visit an already safe and developed country. A host of Japanese cities all come with their charm and quirks and are all easily accessible via the high-speed bullet train. For my picks, let's focus on the awe-inducing capital of Tokyo, the gorgeously back-dropped Kyoto, and, if you fancy a taste of rural Japan, the jaw-dropping Mt. Fuji.
Tokyo
From the world's tallest tower to the dashing, neon lights of the bustling streets, there truly is something for everyone in one of the world's most talked about and beloved capital cities.
Top Tokyo activities:
Tokyo Skytree: world's tallest tower at 634 meters and second tallest structure.
Meiji Jingu Shrine
Sensō-ji Temple
Tsukiji Fish Market: the world's biggest fish market and home to the most delectable tuna on Earth
Shinjuku Gyoen National Garden
Imperial Palace and Gardens
Shibuya Crossing
---
Kyoto
Considered to be the cultural capital of Japan, Kyoto is home to numerous Buddhist temples, Shinto shrines, palaces, and gardens. The city is a scrumptious blend of architecture, greenery, and mountainous backdrops. Plus, catching the cherry blossoms in bloom during March and April, truly is a sight to behold.
Top Kyoto activities:
Kinkakuji Temple
Kifune Shrine
Fushimi Inari Shrine
Kiyomizudera Temple
Yasaka Pagoda
Bamboo Grove
---
Mt. Fuji
Finally, no visit to Japan can be fully complete without experiencing, first-hand, the awe and beauty of Mt. Fuji. Japan's highest volcano and the 7th highest peak in the world is a place that has inspired artists and been the object of pilgrimage for centuries.
And don't worry if you're not much of a hiker: there's plenty of tours and activities, around the area, that don't involve days of hiking to reach the summit.
Top Mt. Fuji activities:
---
3 – Singapore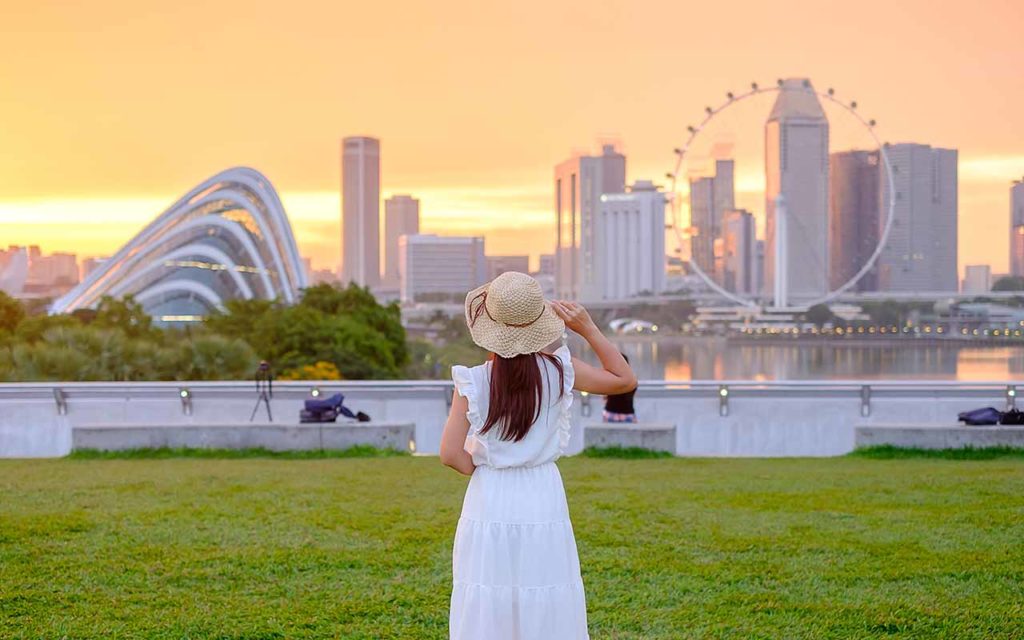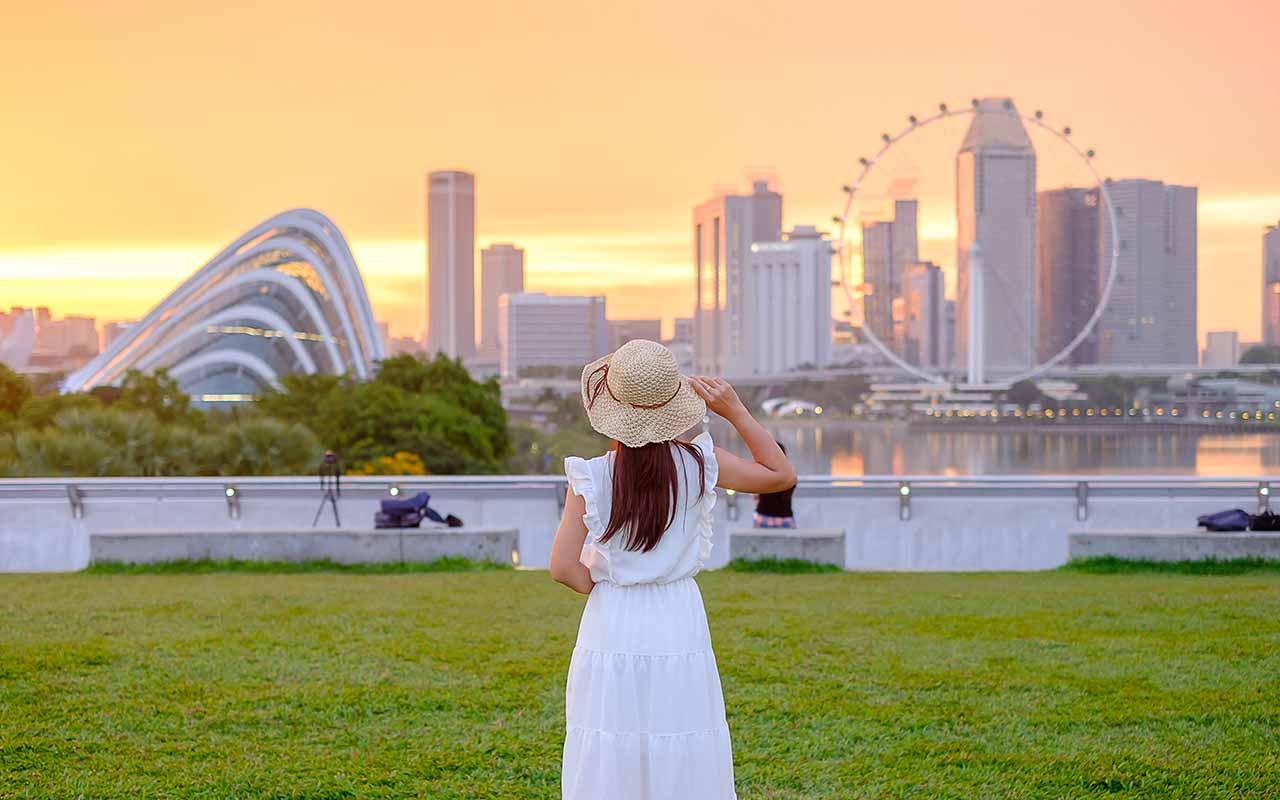 A truly remarkable place, it's incredible to think that only two hundred years ago this metropolis of finance, innovation, and technology, was a humble trading post of the British East India Company. Situated at the very southern tip of Malaysia, arriving in Singapore's airport makes you feel as though you've time-warped fifty years into the future!
Ranked #6 of the safest countries in the 'Travel and Tourism Competitiveness Report' by the World Economic Forum, this highly developed country prides itself on its multiracialism. The city of Singapore itself, at the hub of the economic prosperity, boasts luxuries unparalleled by most large cities and has a sparkling skyline you could daze at for days on end.
Naturally, Singapore is expensive. Therefore, I'd recommend staying a couple of nights, or a weekend, in the city. That is enough time to see some of the major tourist attractions, enjoy some delicious food, and take your foot off the pedal, before you set out on your adventure again.
Top Singapore activities:
Watch the gorgeous light show at Gardens by the Bay
Ride the Singapore Flyer
Enjoy the incredible view from Marina Bay Sands Pool or Observation Deck
Shop until you drop on Orchard Road
Enjoy delicious food at Makansutra Gluttons Bay
Marvel at the orchids in the Singapore Botanic Gardens
---
4 – Taiwan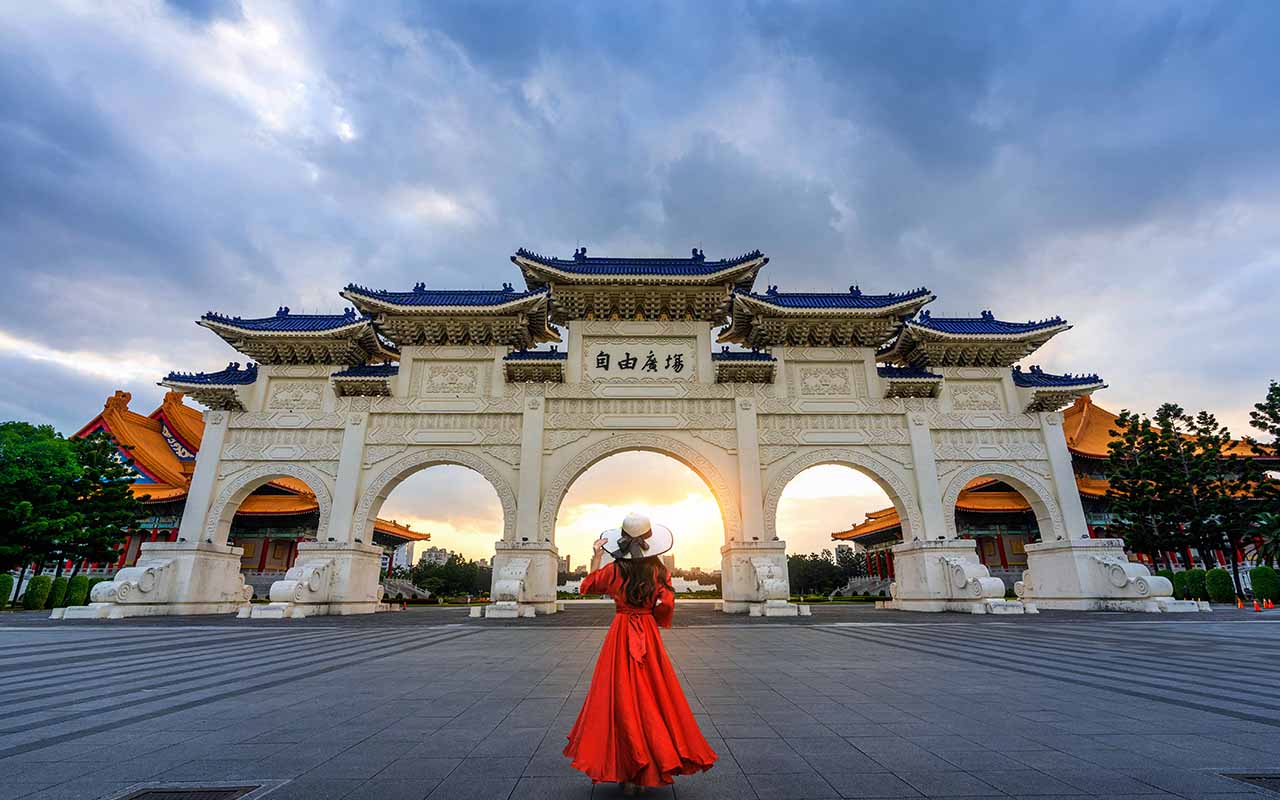 From Singapore, a short flight across the South China Sea will take you to Taiwan, the next destination for solo female travelers on my list.
An island surrounded by turquoise waters and charcoal coastline, Taiwan is one of Asia's hidden gems when it comes to beach destinations. In Taipei, you have a capital city that fuses an eclectic mix of Chinese, Japanese, Southeast Asian, and American culture, while being a prosperous hub of finance, technology, and innovation.
Ranked #26 of the safest countries in the 'Travel and Tourism Competitiveness Report' by the World Economic Forum, you can see two sides of this magical place: the bustle and awe of the city and the majestic landscape that spreads to the shoreline. For Taiwan, I'm going to recommend you, first, spend some time in Taipei. Then, using the country's rail or bus system or renting a car, go off and explore some of the beauty and culture the island has to offer.
Taipei
In a similar vein to Singapore, Taipei has prospered immensely from its investment in technology. But beyond the glistening lights and the impressive engineering, simmers an attention-grabbing blend of Taiwanese architecture and mouth-watering street food. The night markets, in particular, at not to be missed. If you're a big foodie, you'll instantly fall in love with Taipei.
Top Taipei activities:
Din Tai Fun Dumpling Shop
Elephant Mountain & Xiangshan Trail
Taipei 101
Shilin Night Market
---
Taiwan Island Tour
If nature is more your jam, then Taiwan has it by the bucket load. Naturally, there are plenty of tours that operate around the island, but as mentioned earlier, you can use the rail, bus, or even rent a car. I'd highly recommend making it out to some of the beautiful beaches, but just be mindful of the language barrier. The more rural you go; the less likely English will be spoken. Be sure to have a few phrases in your back pocket handy, just in case.
Top Taiwan activities:
Rainbow Village
Dragon and Tiger Pagodas
Sun Moon Lake
Yushan National Park
Alishan Scenic Mountain Area
Taroko Gorge
---
5 – Iceland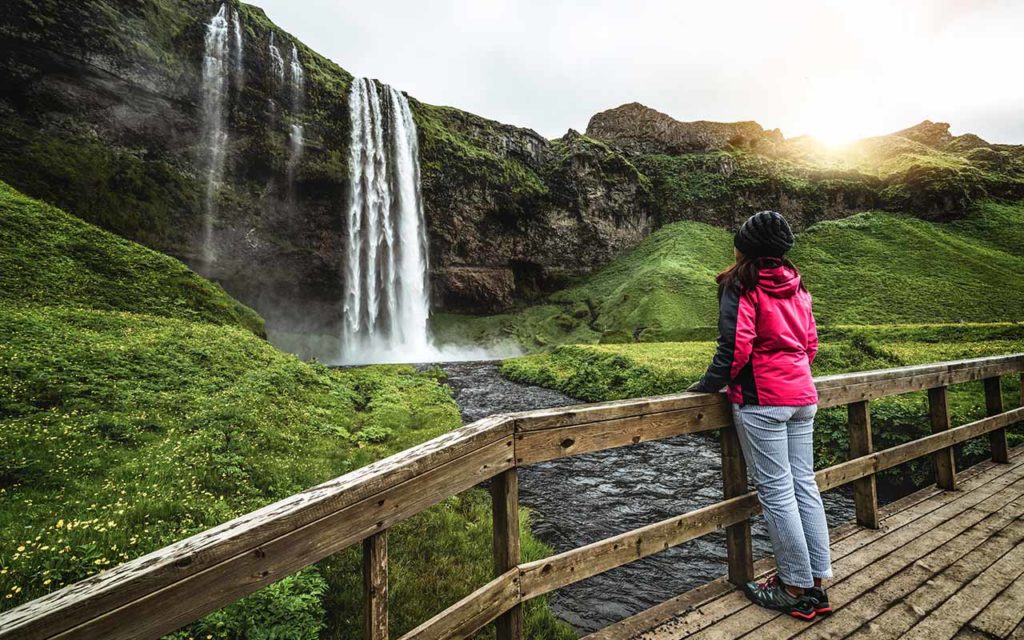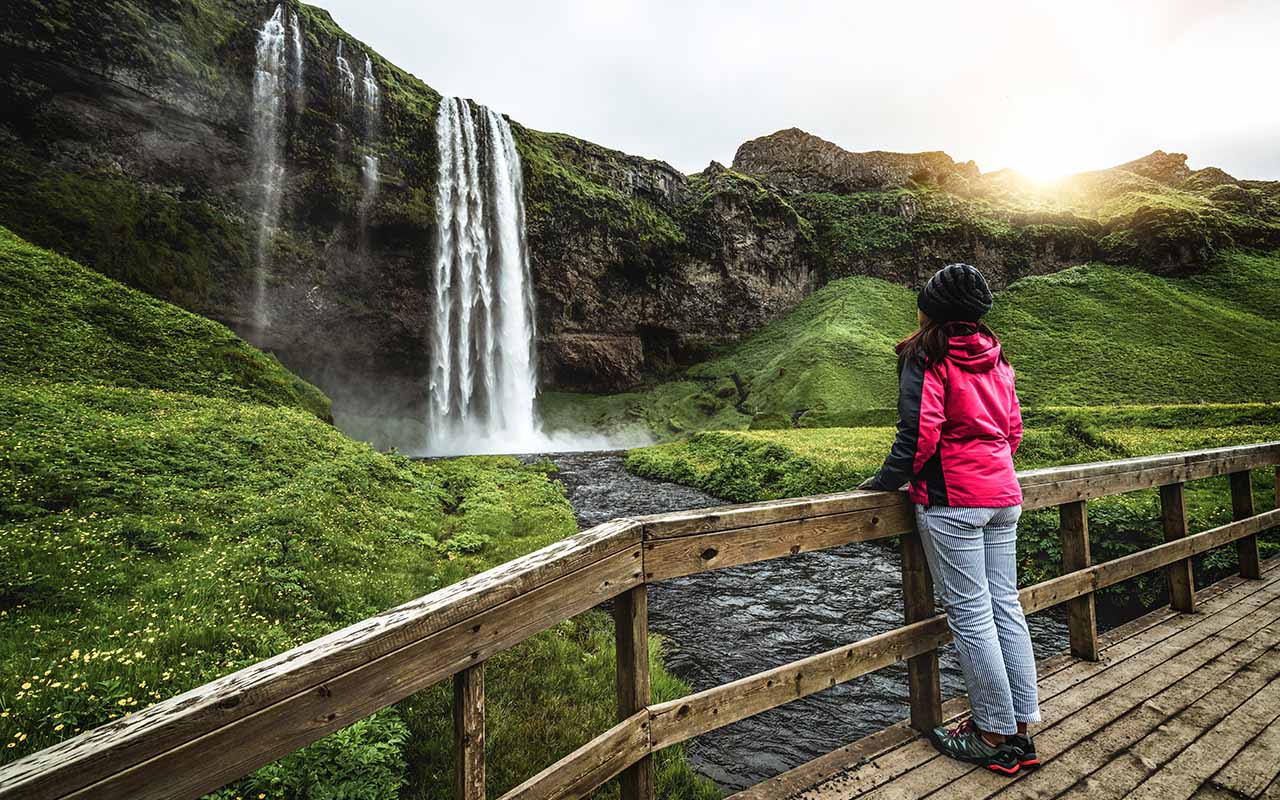 It's time to leave Asia and Oceania, and fly west to the culturally diverse and action-packed continent that leaves all Americans amazed at how you can cram so many countries into such a small area of land: Europe.
But next on my list is a country that's somewhat off the beaten track and lesser-known than those whose shores kiss the Mediterranean Sea. Fly north-west of the U.K., over the Norwegian Sea, and in a few hours, you'll reach the small island settlement that was very much on the nose in its naming process: Iceland.
Imagine a geography textbook coming to life all around you, and you've pretty much imagined Iceland. Ranked #2 of the safest countries in the 'Travel and Tourism Competitiveness Report' by the World Economic Forum, this unique little country is blessed with natural beauty by the acre. Furthermore, the people of Iceland are some of the friendliest in the world.
You'll want to base yourself out of Reykjavík, the country's capital city, and pick from an array of tours and expeditions, usually by bus, to explore the island's geographic wonders.
Top Iceland activities:
The Northern Lights
The Blue Lagoon
Glacier Hike
Gullfoss Waterfall
Skogafoss Waterfall
Puffin Watching
Lake Myvatn Geothermal Area
Whale Watching
---
6 – Finland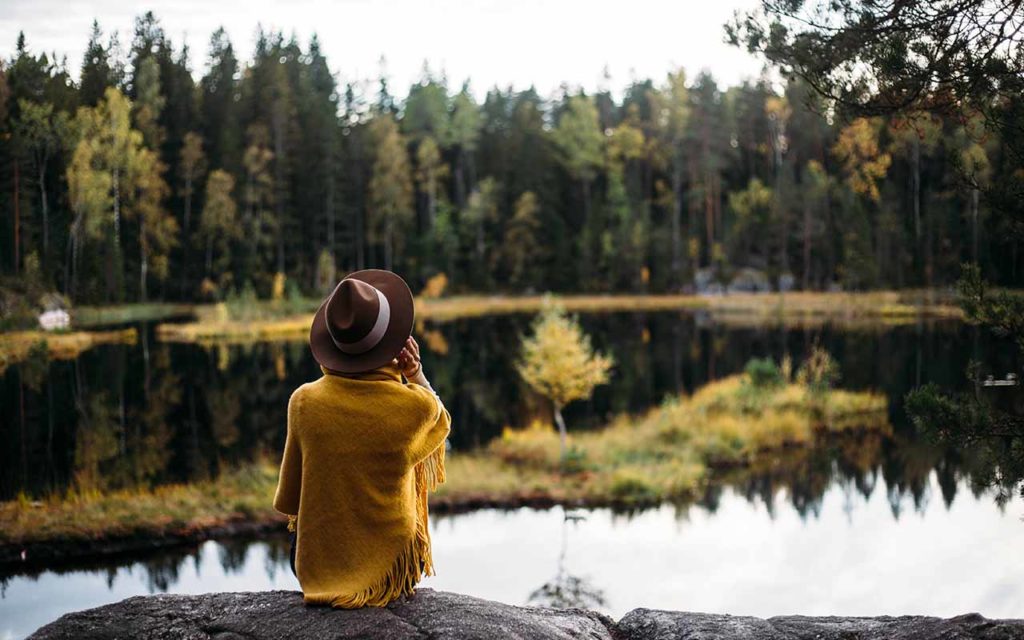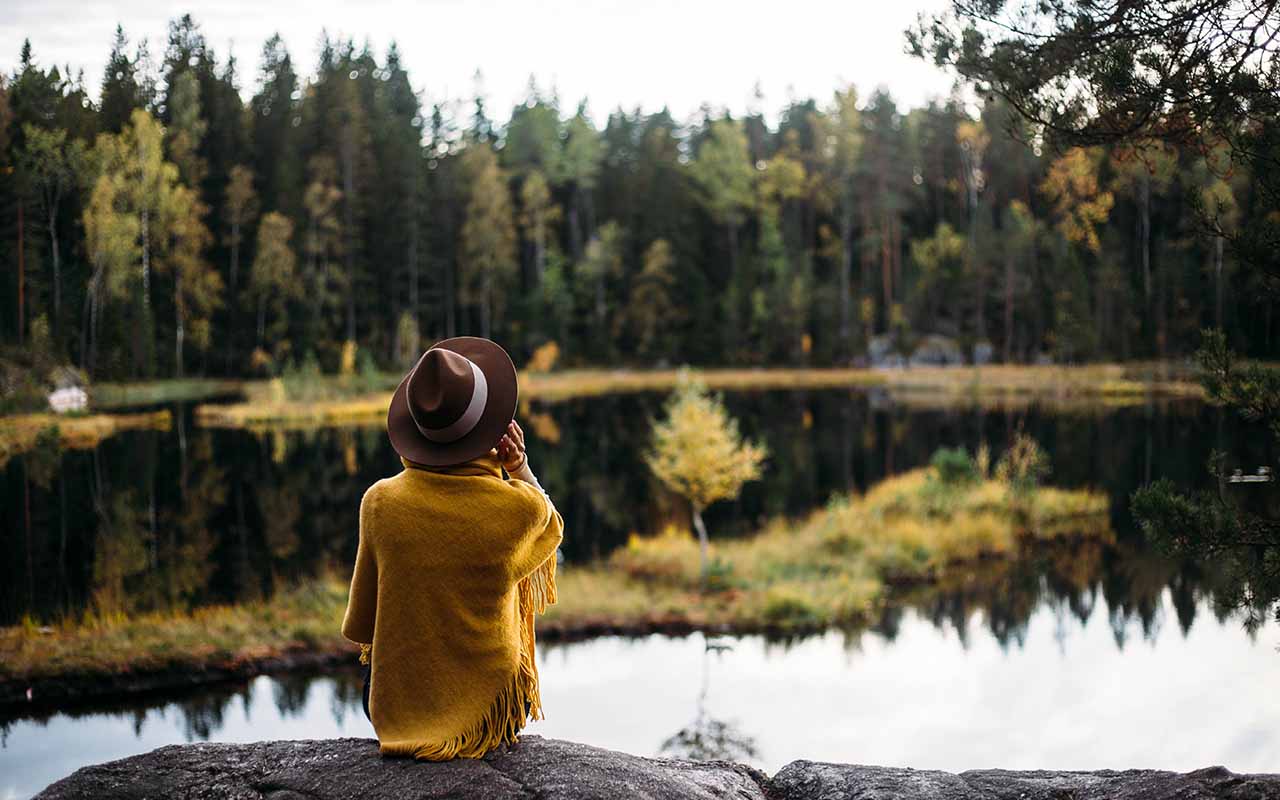 Next up, we're going to sail back across the Norwegian Sea, and to Scandinavia. With its remarkable aurora displays, beautiful, untouched forests, and cozy, sublimely designed cities, Finland is a place that will never fail to take your breath away.
Ranked the safest country in the world in the 'Travel and Tourism Competitiveness Report' by the World Economic Forum, Finland is a developed, democratic country that stirs natural beauty, post-modernist design, and taste-bud tingling cuisine all in one sensory pot of unforgettable experiences.
Home to a handful of cities, Helsinki, the capital, is a great place to visit in the summers. If you visit in the winter, you'll have a lot more fun if you head north, and experience the country the way Mother Nature intended you to.
Top Finland activities:
Santa Claus Village in Lapland
See the Northern Lights from Lapland
Salla Reindeer Park
Kakslauttanen Arctic Resort
Lumilinna Snow Castle
Helsinki Zoo
Olavinlinna Castle
Levi Ski Resort
Archipelago National Park
Lake Saimaa
7 – Switzerland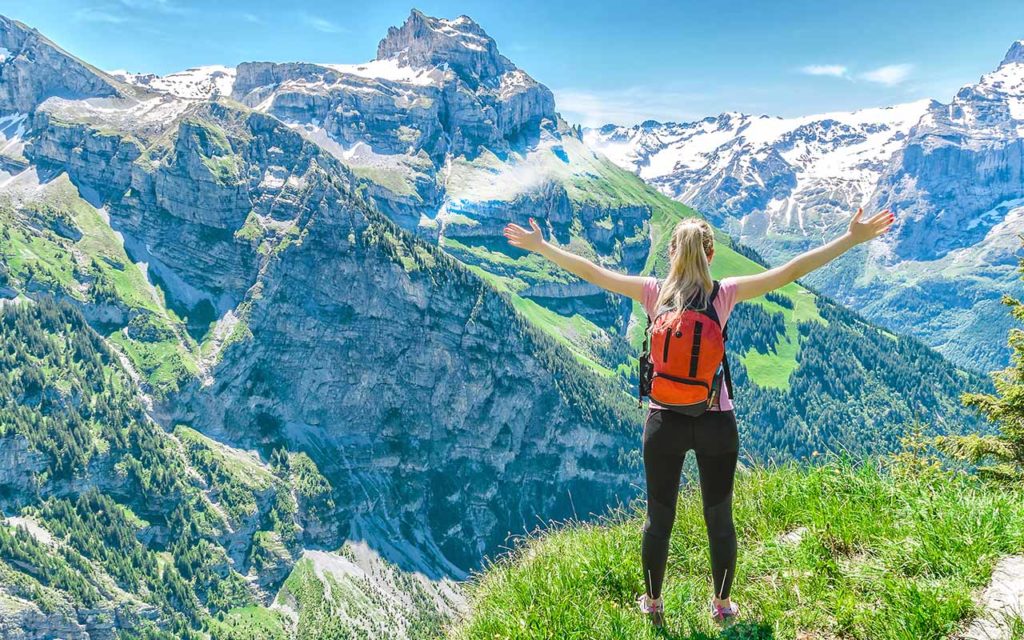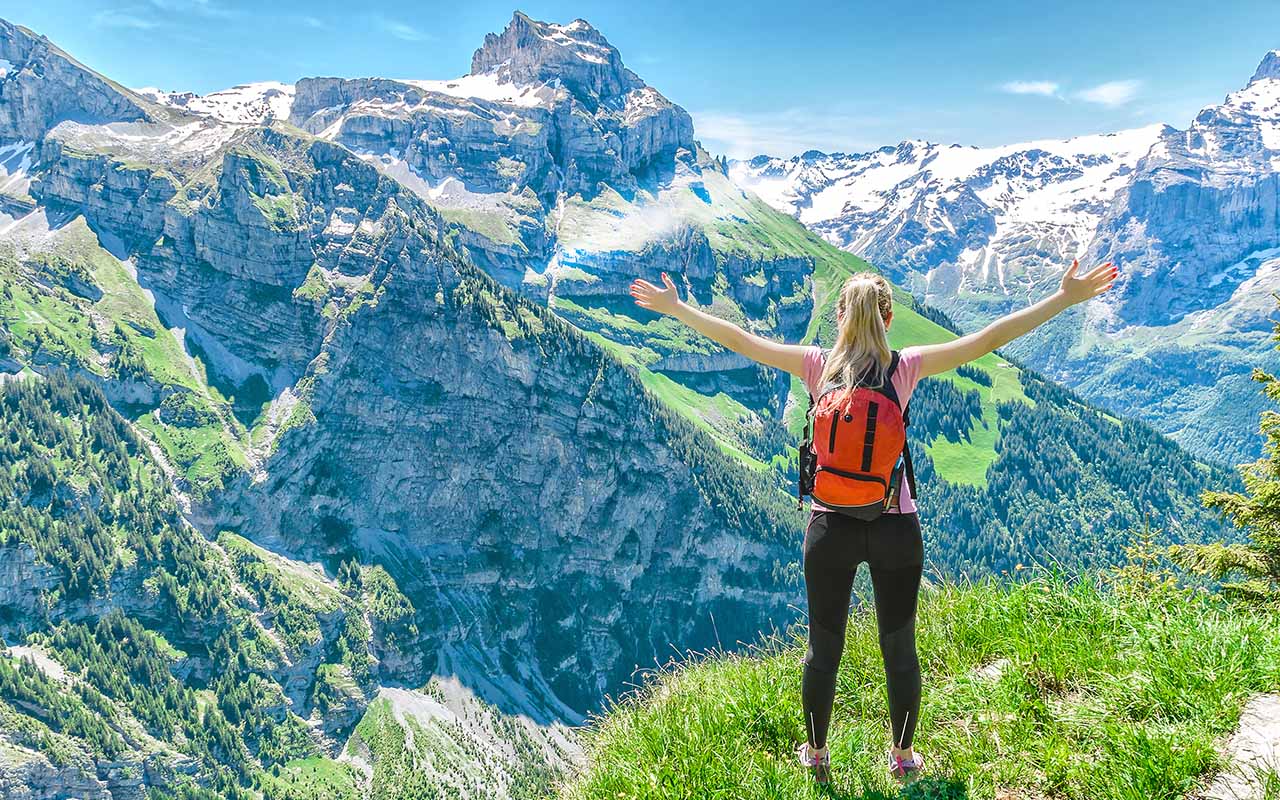 A beautiful country, Switzerland's contemporary cities, along with its dashing landscape, will have you falling in love from the moment your feet hit the floor. Ranked #4 of the safest countries in the 'Travel and Tourism Competitiveness Report' by the World Economic Forum, lovers of nature, history, and chocolate (guilty!) will find plenty to keep themselves occupied.
If you love to ski, the resorts that boast a breath-taking Alpine backdrop are some of the best in the world. However, if you're looking for adventure a little closer to the ground, Switzerland's landscape, dotted with lakes, villages, and peaks, is a must to explore during the warmer, summer months.
Bern, the capital, is rich with medieval architecture, and quirks at every corner. Lucerne is also worth checking out if you have the time.
Top Switzerland activities:
The Golden Pass Line
Swiss National Park
CERN Large Hadron Collider
Hike in the Alps
Cheese-making in Gruyères
---
8 – Austria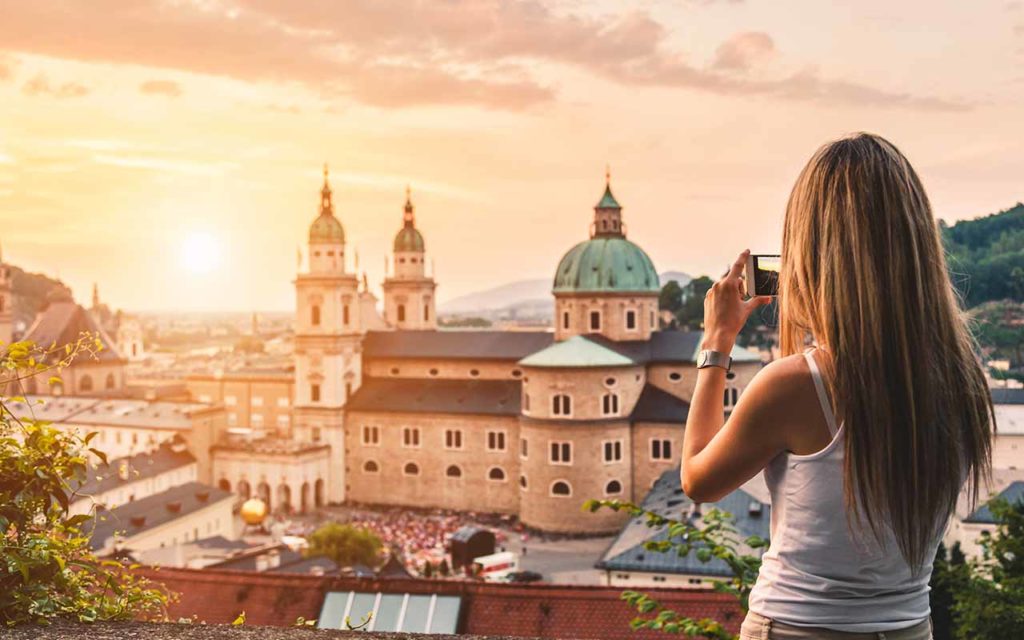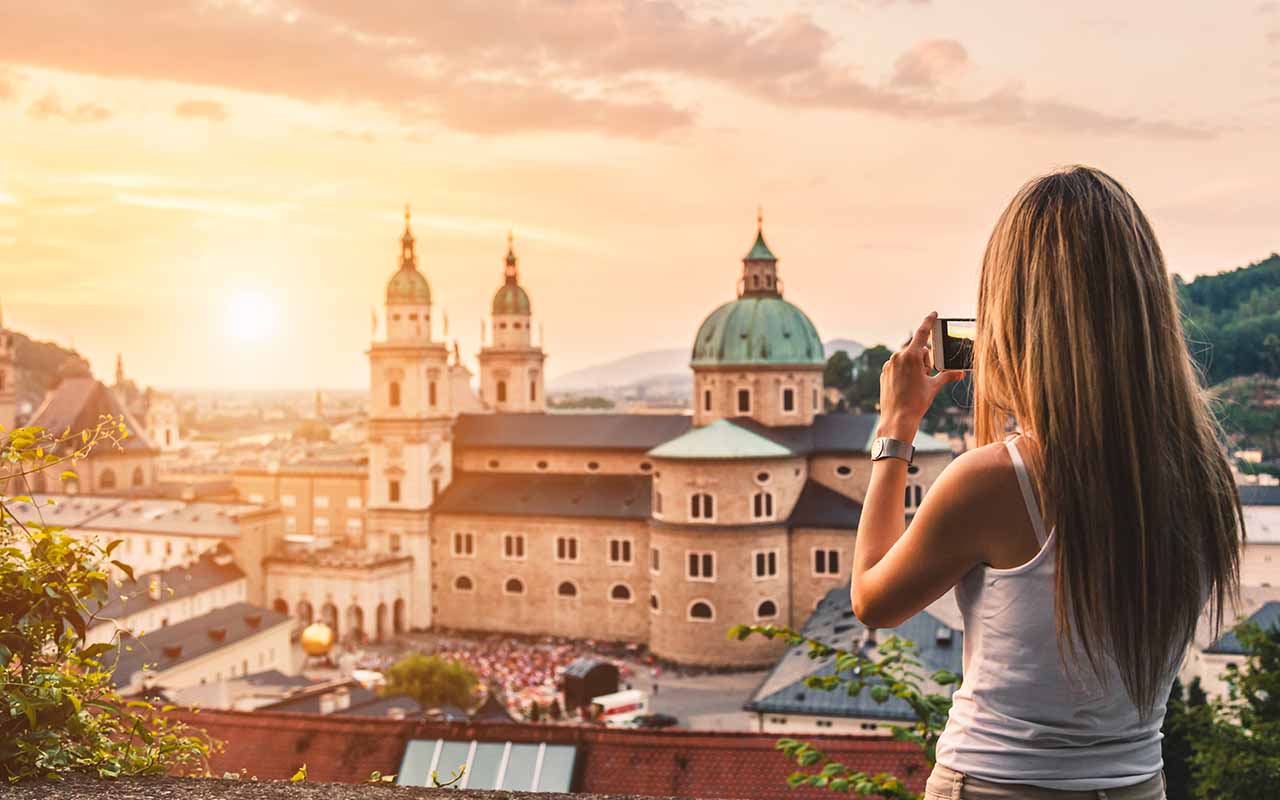 Our Central European voyage continues to a country that has counted Mozart, Strauss, and Freud among its citizens. Vibrant green mountains and breathless Alpine terrain are the hallmarks of its geography, while its charming towns and cities are awash with baroque architecture and hearty, stomach-soothing cuisine.
Ranked #14 of the safest countries in the 'Travel and Tourism Competitiveness Report' by the World Economic Forum, Austria is a place where your senses will motor into overdrive. If you have time to hit the countryside, be sure to spend some time at the Bohemian Forest and Traunsee Lake in the north.
Salzburg, Innsbruck, and Hallstatt are all charming little towns and cities in their own right. But if your stay is fleeting, you simply have to visit the capital, Vienna. Renowned globally for its foundations in classical music, the city has charm, history, and music in vast quantities.
Vienna
Top Vienna activities:
Schönbrunn Palace
Belvedere Palace
The Hofburg
St. Stephen's Cathedral
Vienna State Opera
Prater
Naschmarkt
---
Top Austria Activities
---
9 – Portugal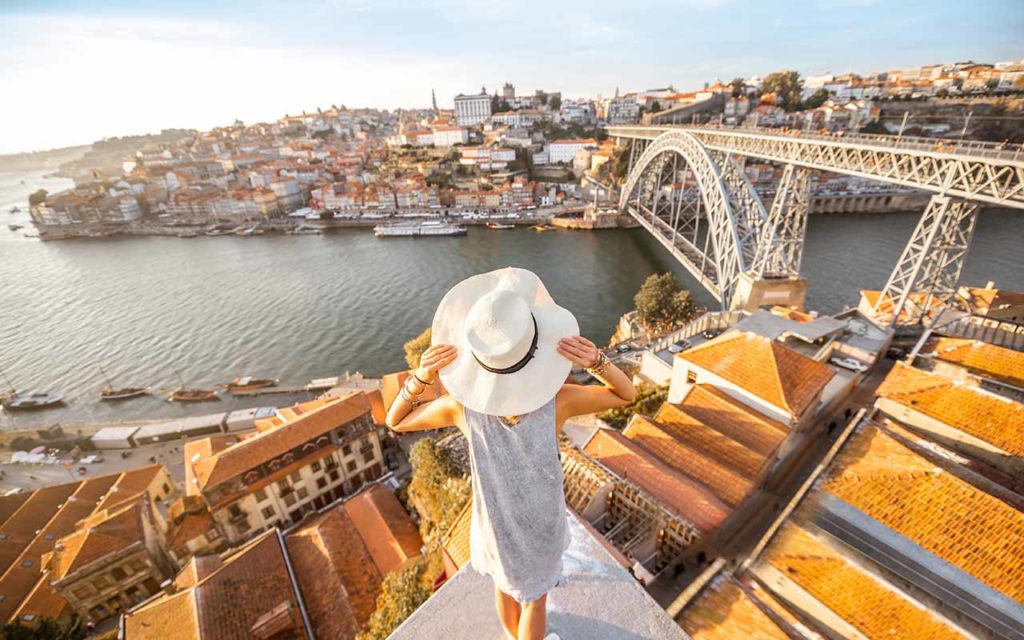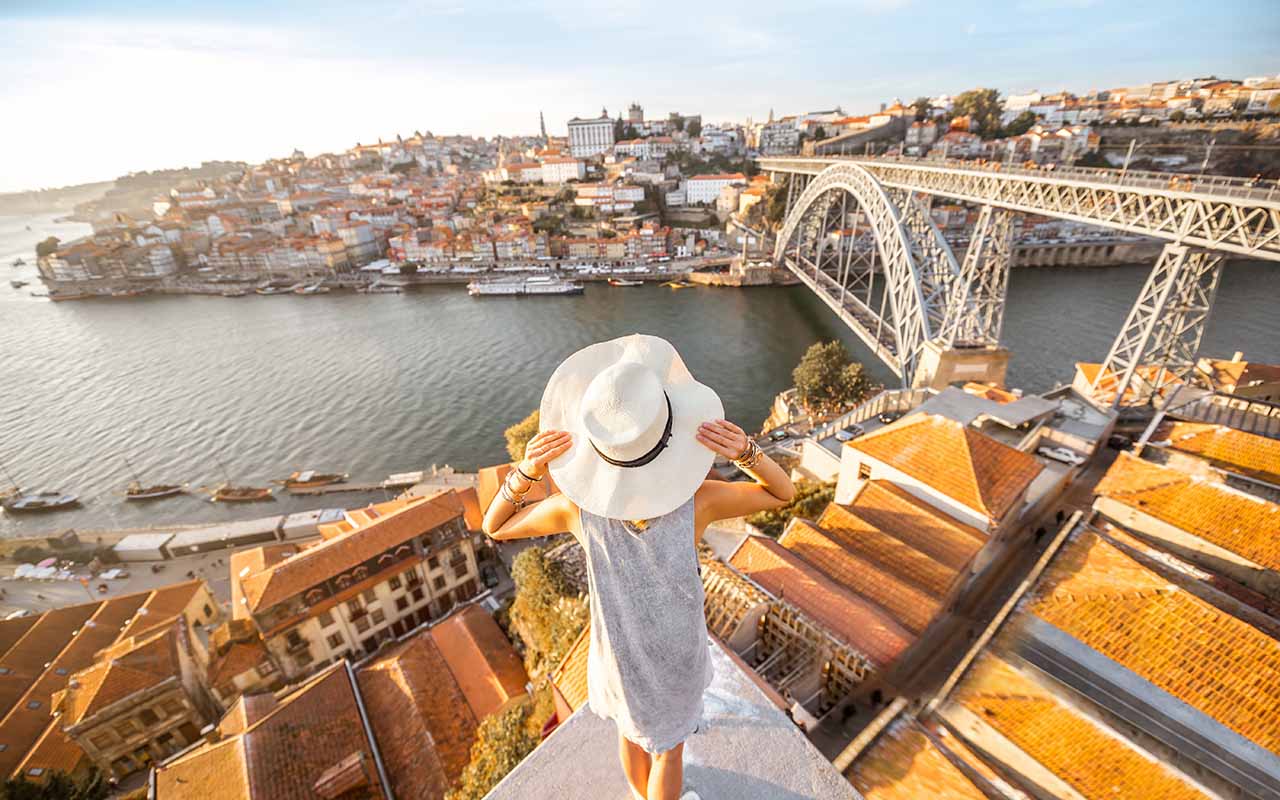 Our final leg of destinations takes us to the Mediterranean and the sun-kissed shores and cobbles of Portugal (fun fact – while being considered a Mediterranean country, Portugal does not actually border the Mediterranean sea). Ranked #14 of the safest countries in the 'Travel and Tourism Competitiveness Report' by the World Economic Forum, Portugal is the perfect place to combine city tours steeped in history, with lazy afternoons on the golden sands of the Portuguese coast.
While the likes of the Algarve and Albufeira are great if you're looking for sun, sand, and package holidays, I've decided to focus on the country's two largest cities: Lisbon, the capital, in the south, and Porto, in the north.
If you're keen for a thriving nomad scene, artsy, hipster vibes, and the energy and bustle of the likes of Barcelona and Amsterdam, Lisbon should be on your radar. If you prefer your cities a little calmer and compact, rich in historic architecture, you'll instantly fall in love with Porto.
Lisbon
Top Lisbon activities:
Oceanario de Lisboa
Mosteiro dos Jeronimos
Torre de Belem
Pastéis de Belém
LX Factory
Bairro Alto
Alfama District
Tram 28
Trip to Sintra
Padrão dos Descobrimentos
---
Porto
Top Porto activities:
Livraria Lello
Sao Bento Train Station
Dom Luís I Bridge
Bolsa Palace
Porto Cathedral
Duoro Valley Tour
Matosinhos beach
---
10 – Spain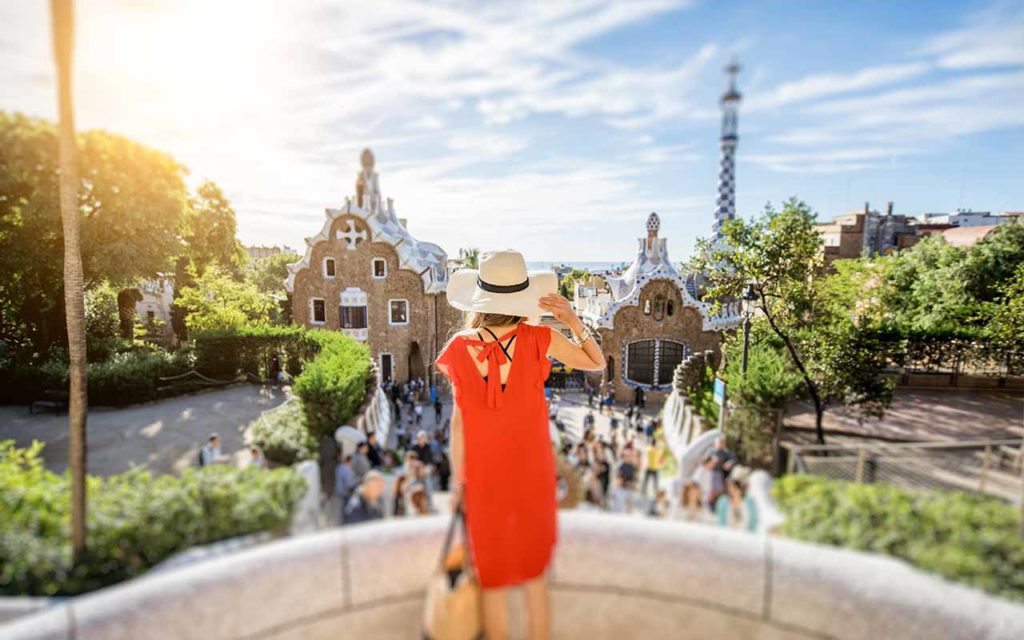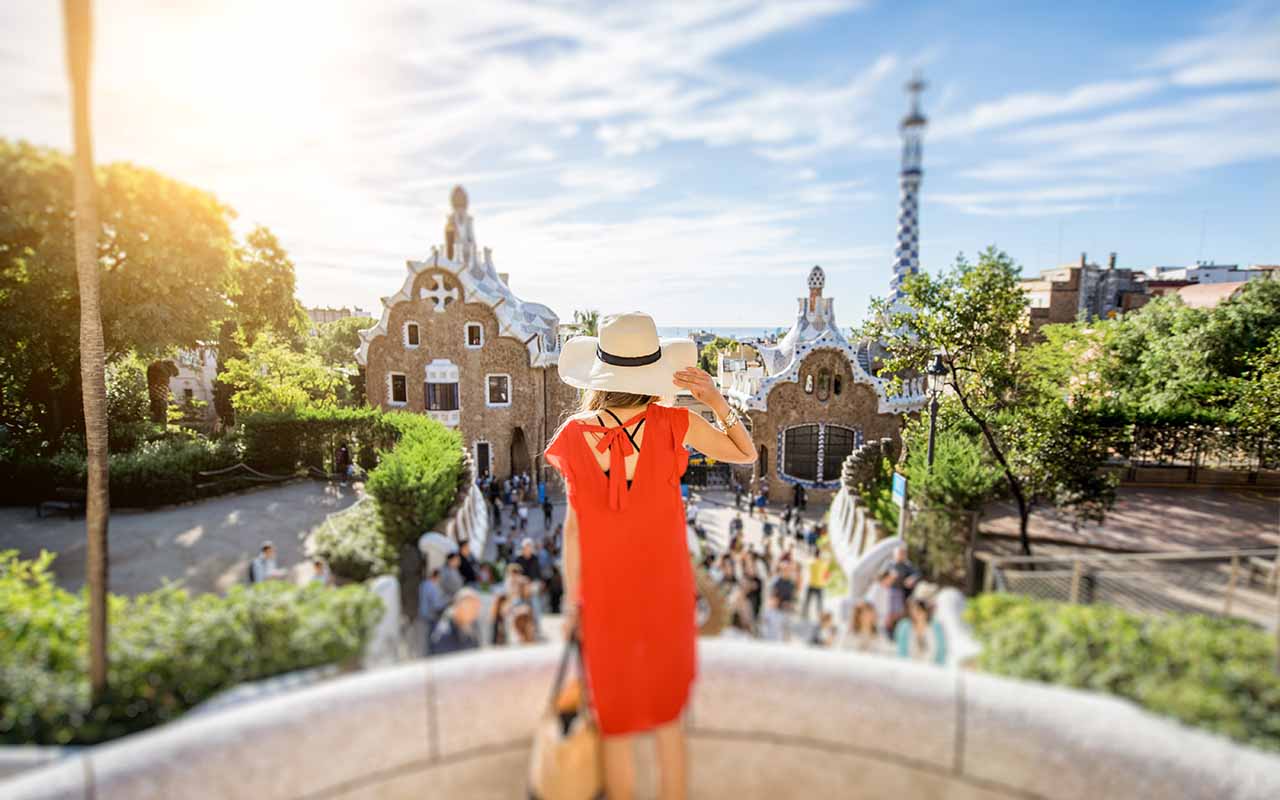 Known for its vibrant, mountainous landscapes, glorious weather, and culturally rich cities, Spain is a must-visit for any solo female traveler. Ranked #16 of the safest countries in the 'Travel and Tourism Competitiveness Report' by the World Economic Forum, Spain more than holds its own when it comes to delicious cuisine, Instagrammable architecture, and thriving nightlife.
There's pretty much a festival going on every day, somewhere, in the country! I've selected Barcelona, Madrid, Valencia, Malaga, and Alicante as top destination spots.
Barcelona
---
Madrid
---
Valencia
---
Malaga
---
Alicante
---
[Bonus] Romania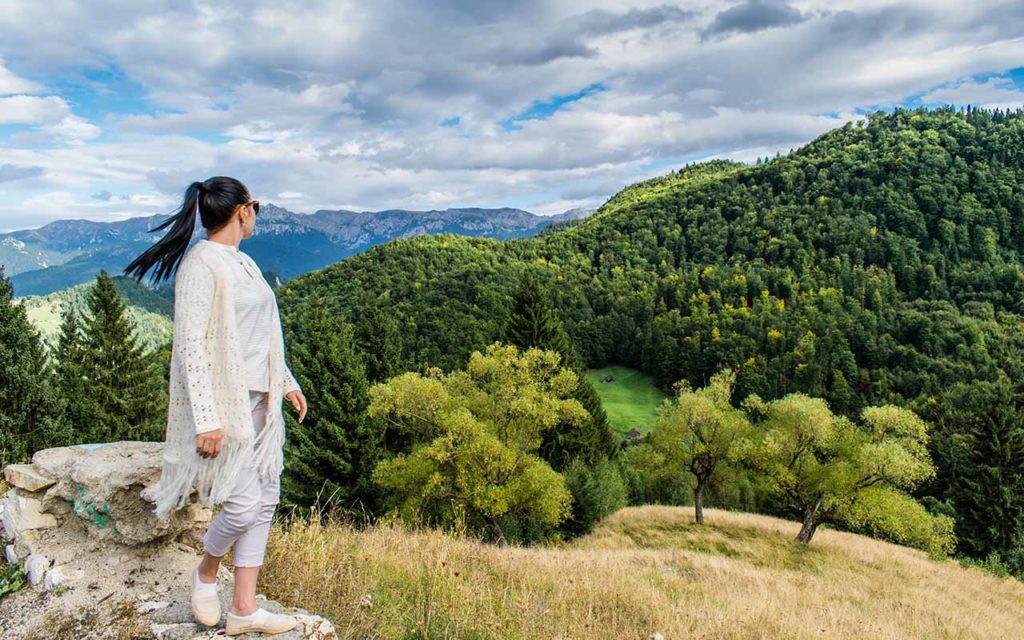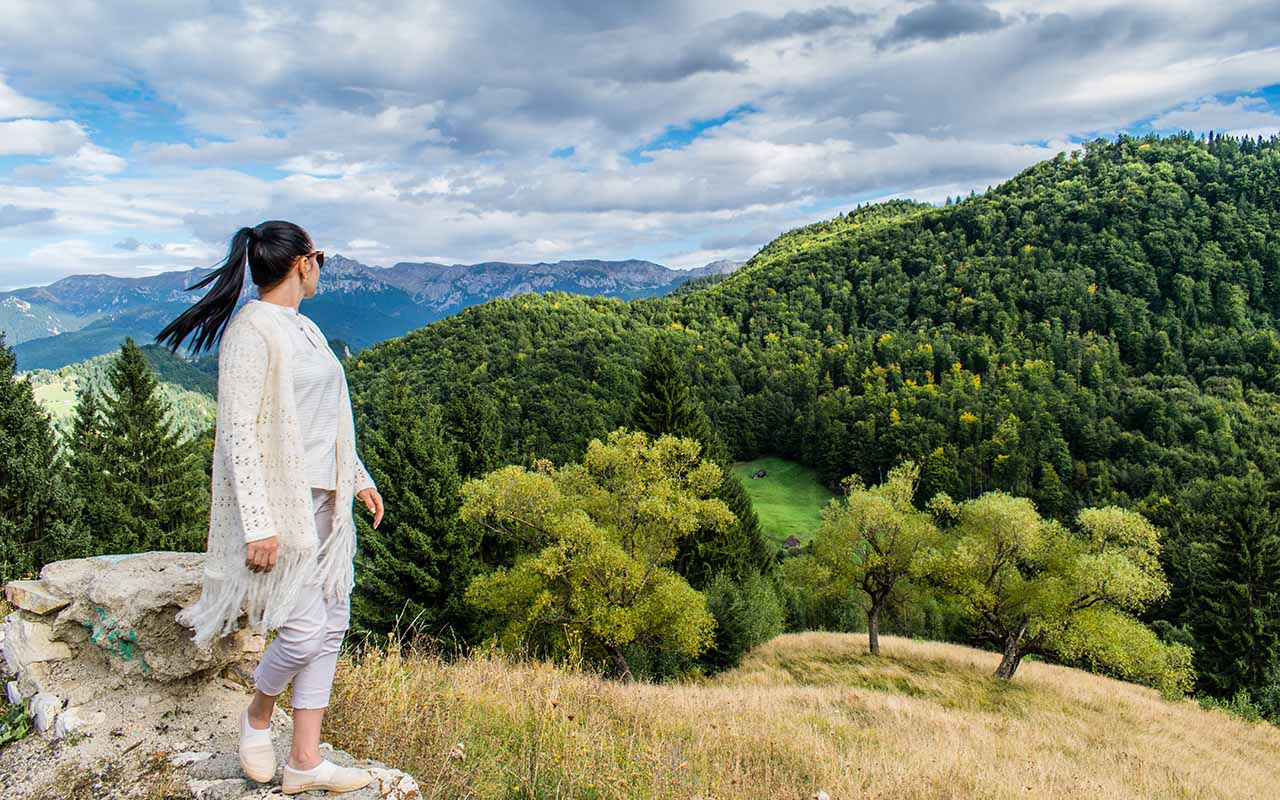 Just when you thought we were done and dusted; I've got one bonus recommendation that I'd love to share with you! Blessed with rolling mountains, sweeping valleys, and picturesque cities, Romania over the last decade has emerged as one of the top places to visit in the nomad community.
If you can see some of rural Romania, I'd highly recommend it. But the cities, particularly the capital Bucharest, and Brasov in the mountains, are packed with more than enough to keep your eyes wide and ears in tune at all times.
Top Romania activities
---
Bucharest
Old Town (Centru Vechi)
Palace of the Parliament
Arch of Triumph
Unirii Square Fountain Show
---
Brasov
Bran Castle
Poiana Brasov
Black Church
Strada Sforii (or String Street)
Eat at Kurtos Kalacs.
---
Transfăgărășan: road through the Carpathian mountains with dramatically beautiful scenery
How to Meet Other Solo Female Travelers & Advice from Female Travelers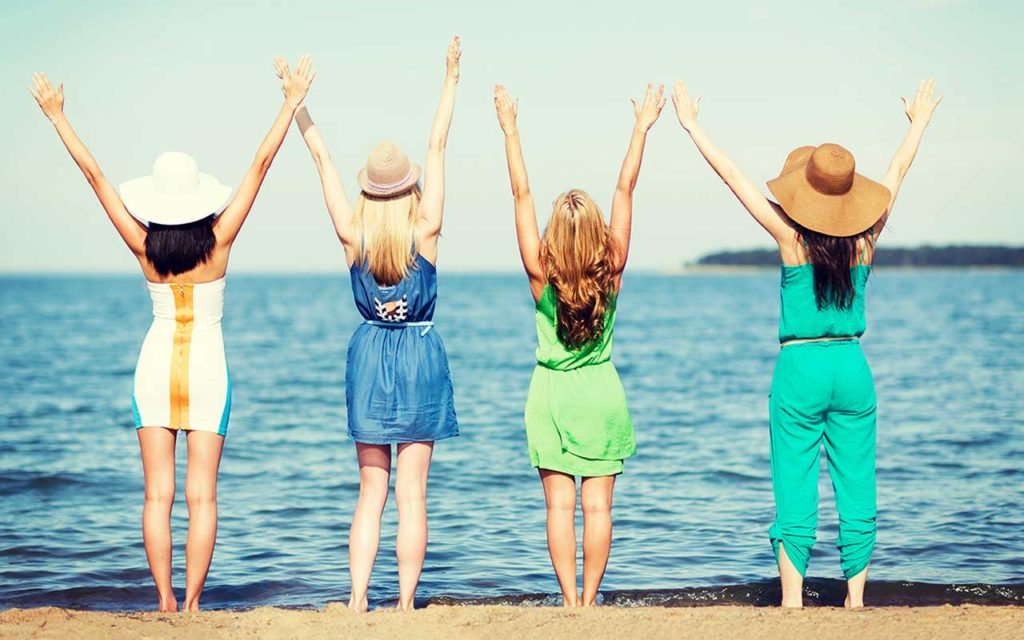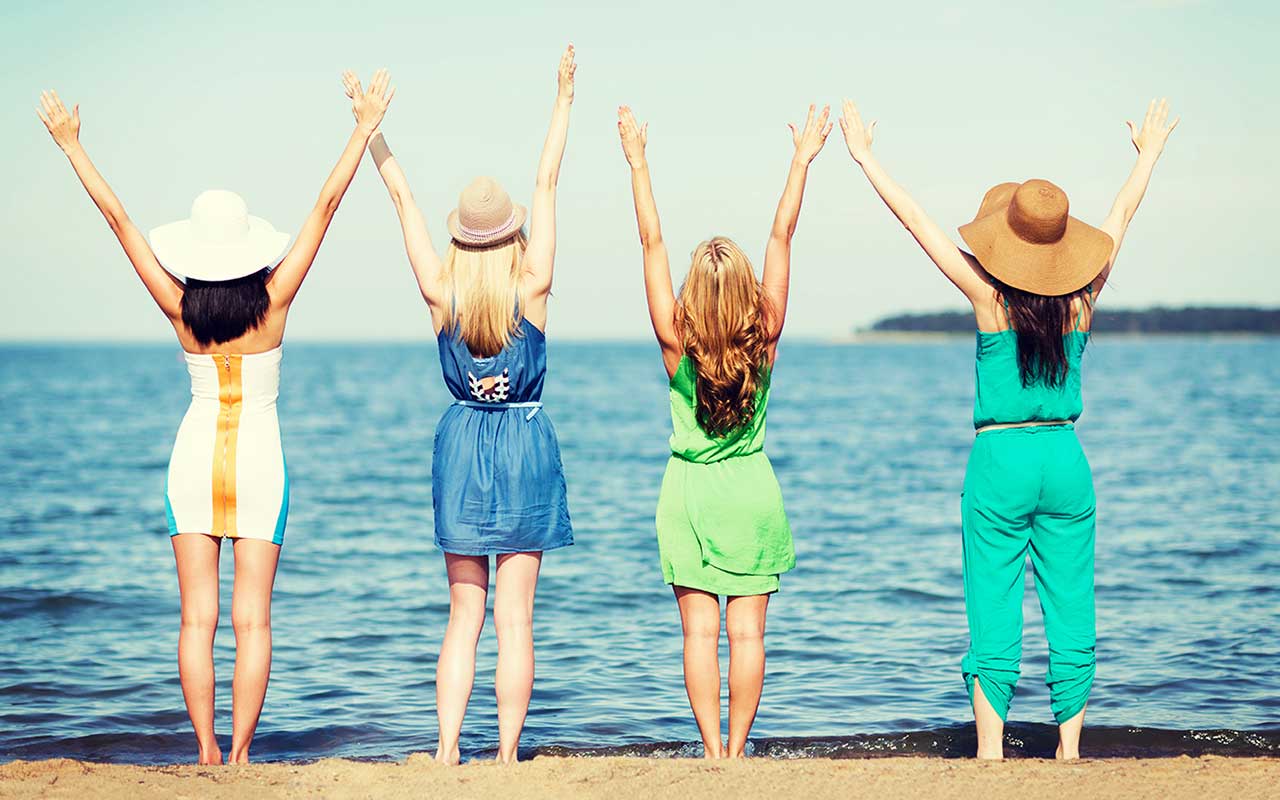 While traveling, I was able to learn a great deal about do's and don't's, particularly relating to specific places.
On the ground, Meetup is a great place to see what's going on, and to connect to other travelers. You'll be surprised at the number of female organized, and female-only, events hosted by expats in many cities.
Facebook 'solo female travel' groups are also a great source of information as well as great for meeting other solo female travelers. There are three groups, in particular, I would recommend joining:
Girls LOVE Travel
Women Who Travel
Girls Who Travel
All three I learned a lot from, and whenever you ask a question, there's always at least one fellow traveler who has an answer with great insight.
15 Solo Female Travel Tips
1. Research as much as you can in advance.
Research the local customs, dress codes, etiquette, local emergency numbers, change rates, public transportation system, and phone plans.
2. Keep all important information handy.
Have all the information stored in your smartphone offline where you can access it without wifi (e.g., in your 'notes' app) but also write the important things down in a notebook. What important things:
The name and address of your hotel
The local emergency number
Contact numbers for your emergency contacts
The number of your local embassy
3. Print and keep copies of your passport, as well as storing them on Google Drive or another cloud storage provider.
4. Get travel insurance.
I generally use World Nomads or Safety Wing while traveling.
5. Carry a doorstop.
I've used this doorstop before but there are many other options to suit your needs.
6. Blend in by dressing like a local.
Looking like a tourist instantly makes you a target. You'll be able to find plenty of local attire at street markets.
7. Trust your instincts, and don't be polite at the cost of safety.
8. Bring a slash-proof bag, such as the PacSafe cross-body bag.
9. Keep your family & friends updated on your itinerary.
10. Get a sim card and plan that works abroad as soon as you step off the tarmac.
Google Fi (formerly Project Fi) is my plan of choice, but local, pre-paid SIMs are generally easy to purchase at any international airport when you land. Just make sure you bring an unlocked phone.
11. Don't post on social media in real-time.
Whether you're at the coffee shop or at a tourist attraction, wait after you've left the location to post your picture. Smartphone pictures now often have the location embedded and it's easy to extract such information from the pictures you post on social media. Also, for those reasons, don't post pictures from your home, hotel, or Airbnb.
12. Avoid local taxis if possible, and instead, opt for Uber.
13. Wearing a wedding band can often help you avoid unwanted attention.
14. Carry a safety whistle or pepper spray (only if it's legal in that country)
15. Finally, budget some extra money towards safety.
Don't pick the cheapest flight, if it lands in a city in the middle of the night. Don't pick the cheapest Airbnb, hostel, or hotel, as they're more likely to be situated in an isolated and dangerous neighborhood.
Wherever your adventure takes you next, stay diligent, strong, and prepared. And remember, there's always a huge online community of female solo travelers a couple of clicks away!
Quick Booking Links
Hotels
Airbnb
Flights
World Nomads Travel Insurance
Safety Wing Travel Insurance
Activities & Tours
Google Fi
PacSafe cross-body bag
Doorstop
Safety Whistle
You Might Also Like to Read
Save and Pin for Later
Are you planning your solo adventure soon? If so, be sure to pin this article to one of your inspirational Pinterest boards for safekeeping!
---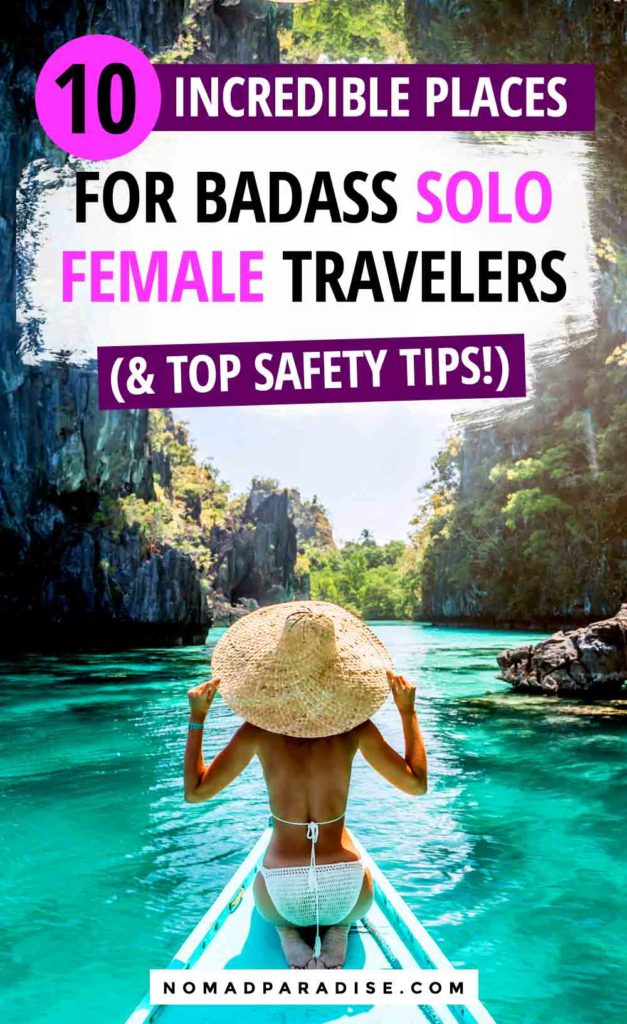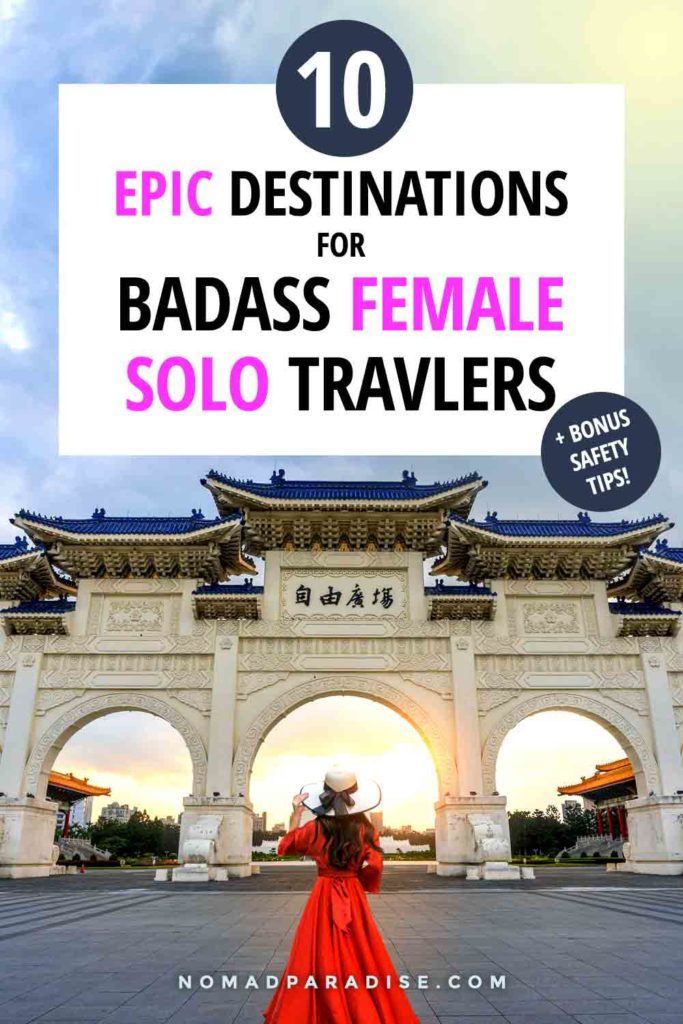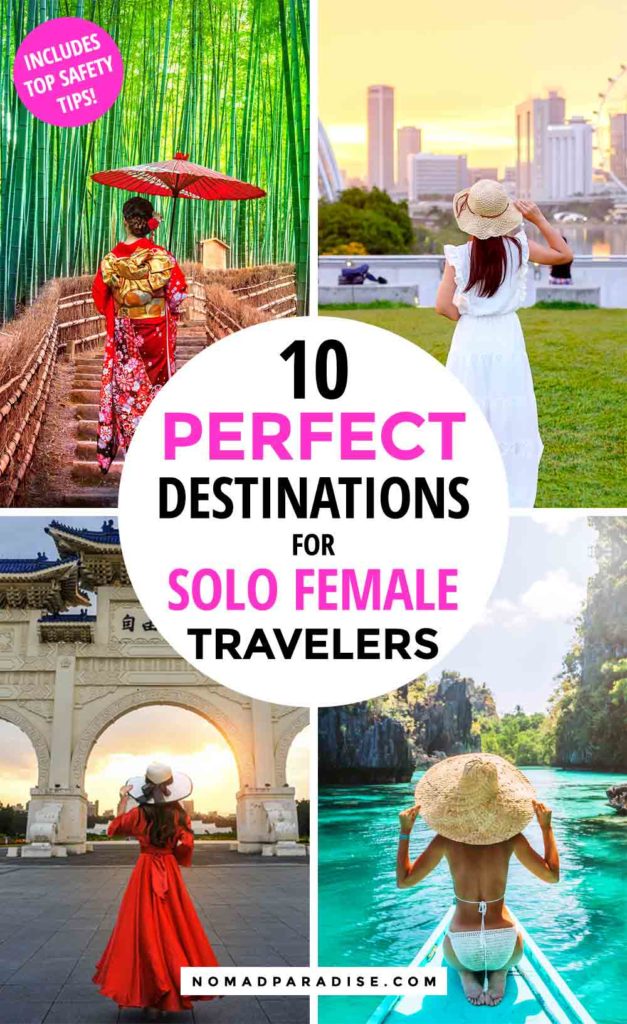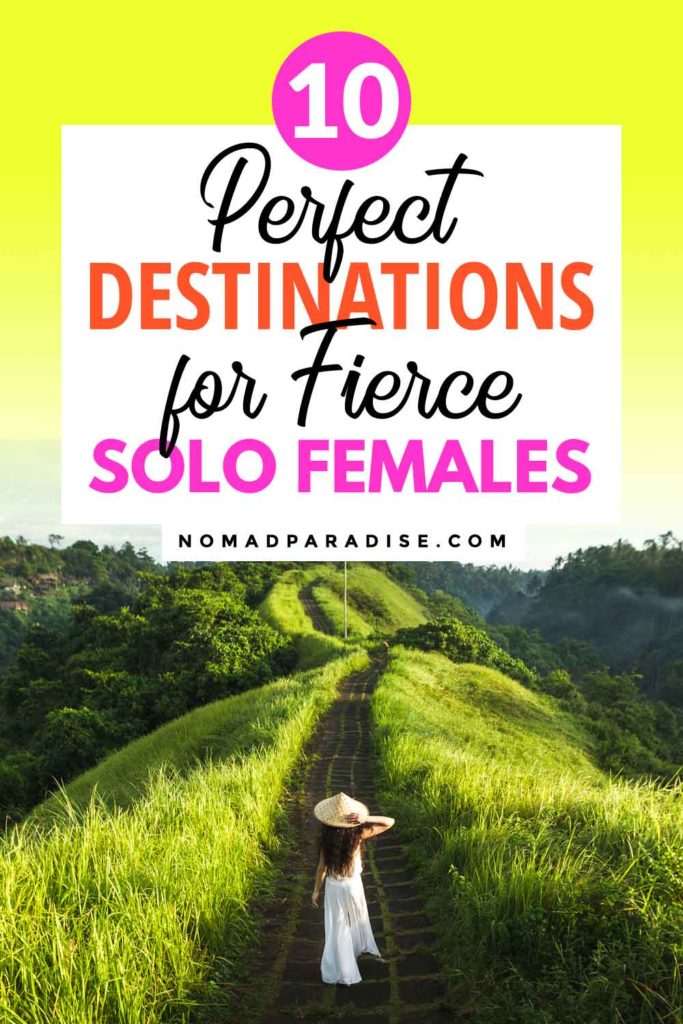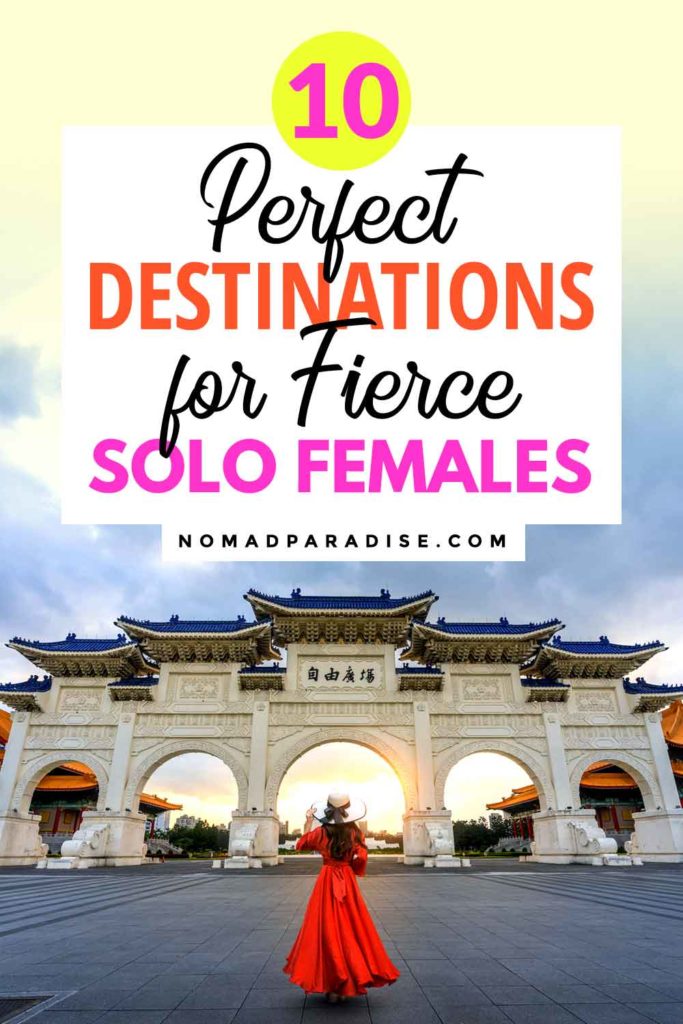 Images licensed from Shutterstock