This post may contain affiliate links, meaning if you book or buy something through one of these links, we may earn an affiliate commission at no additional cost to you. Learn more
Your passport is the most important item you travel with, bar none. Therefore, carrying it in a passport wallet or passport holder is an excellent idea.
Passport wallets help keep your passport safe and easily accesible. Many wallets have the technology to protect you from fraudsters scanning your passport data, too.
With pockets and zippers for other essential items, such as credit cards, and a range of stylish designs, these wallets are more than just simple sleeves for a passport.
So let's dive in, learn all about passport wallets, and take a look at 18 of the best wallets and passport holders on the market that suit a range of needs.
Introduction to Passport Wallets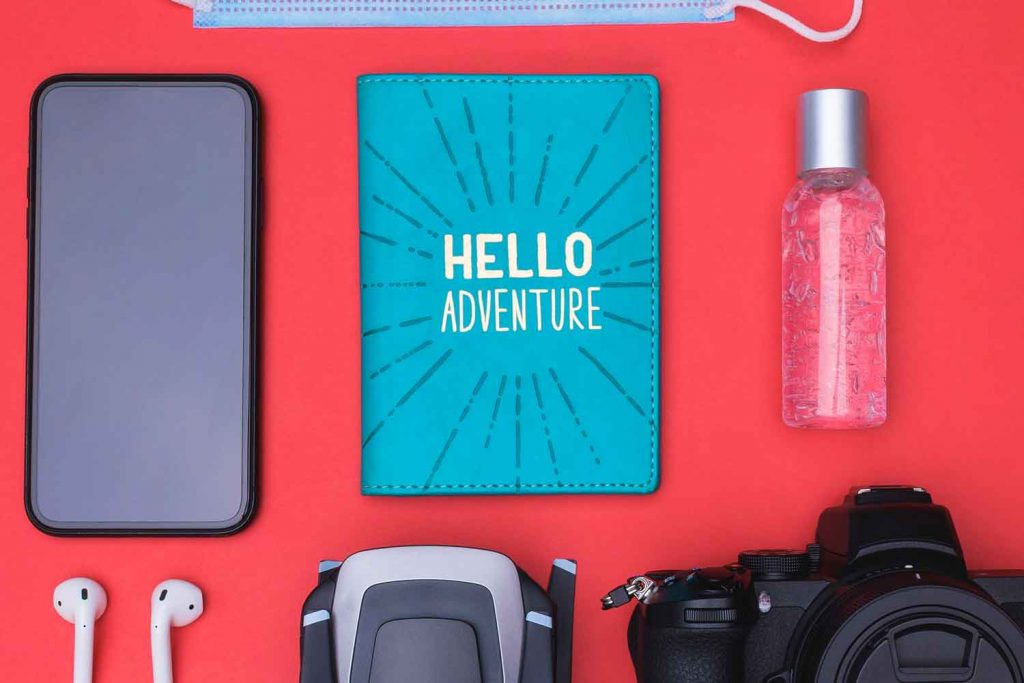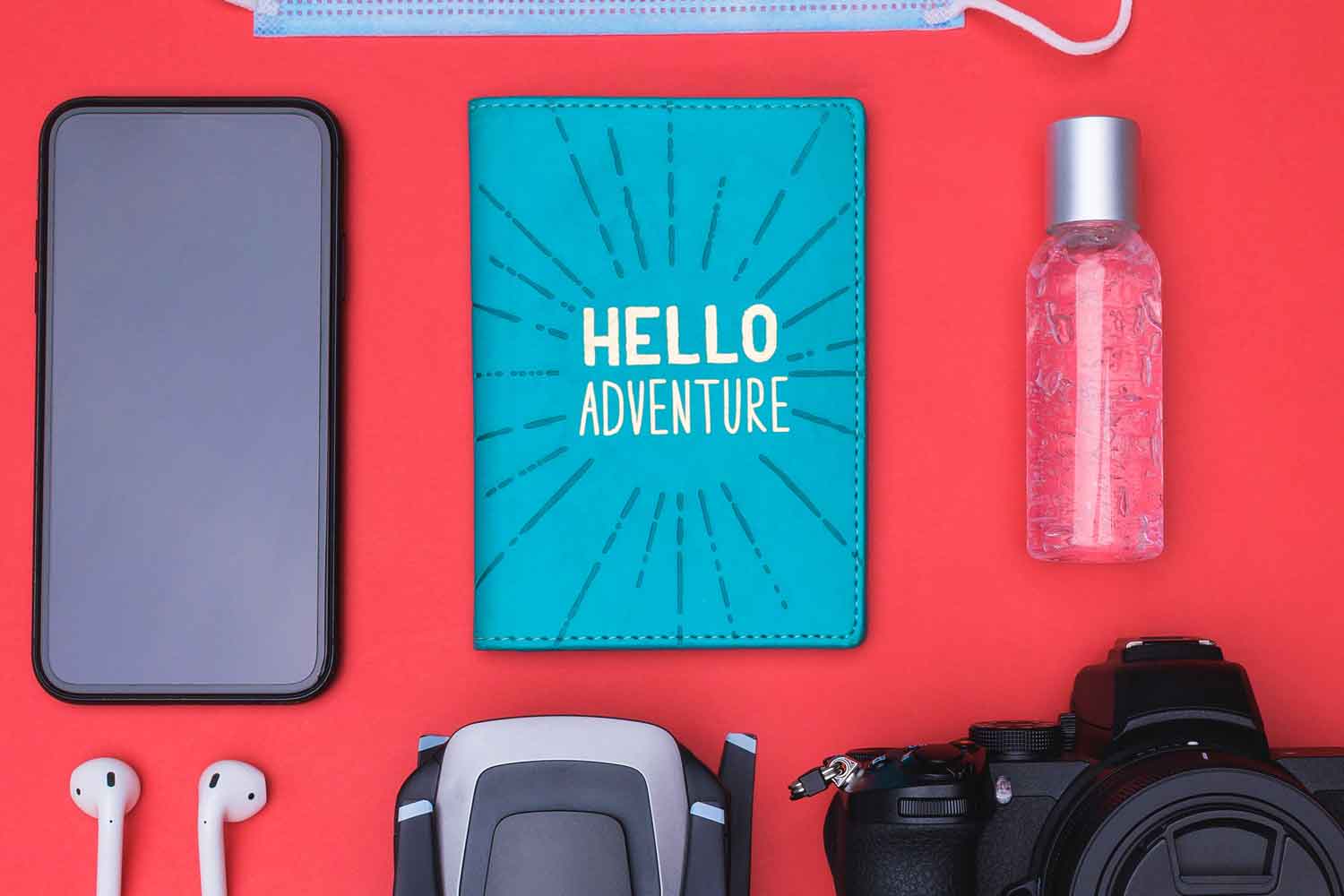 You've only got to do a few Google searches on passport theft or fraud, and you'd think an item wielding such importance would travel with you in a locked box guarded by lasers, right?
Yet, incredibly, so many of us travel with our passports simply in our pockets, or loose in our bag.
As the number of people traveling has increased at astronomical rates since the turn of the century, so too have the products on the market to aid us in our travel.
From multi-purpose carry-ons to jackets with air-conditioning built into them, there are an infinite number of products to enhance your travel you can buy.
At first glance, you may think a passport holder or wallet is simply a glorified case.
But, as mentioned above, its never been more important to keep your passport as safe as possible.
These gorgeous, well-designed cases not only look good, but many are equipped with features and technology that could stop you from being the victim of passport theft, fraud, or damage.
So, let's delve a little deeper, and find out more about the passport holder or wallet, and what the best products on the market are.
Passport Wallet and Holder Basics
What is a Passport Wallet, and How Do I Use It?
Very simply, a passport wallet or holder is a protective case to keep your passport in.
More often than not, it'll open up like a birthday card, with a compartment inside to keep your passport. The front and back will either strap or clip together, depending on the design.
You simply unclip or unstrap the top, open up, and slide your passport in.
Many are multi-purpose, having slots or compartments on the other sleeve to hold other important items, such as credit cards.
What is an RFID Passport Wallet or Holder?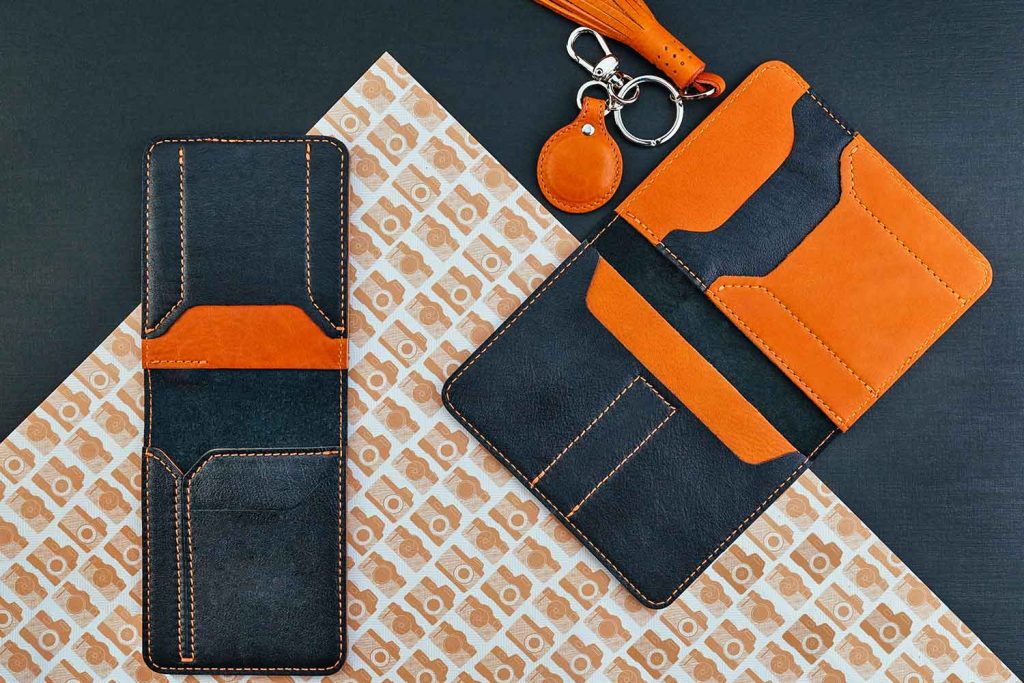 You'll commonly see the phrase 'RFID' on a range of travel products that deal with cards, phones, and passports.
RFID stands for 'radio-frequency identification' and refers to the process of capturing data via radio waves.
When you place your contactless card over a card reader or a customs officer scans your passport, that is RFID.
This technology, unfortunately, has opened up a huge opportunity for thieves and scammers to obtain your important information without you even knowing about it.
These thieves and scammers will carry around card or radio wave readers with them, hidden in their pockets, and often simply stroll through crowded areas, such as airports or on public transport.
As long as a card or passport comes within close proximity of their reader, they'll acquire all the data when the reader activities.
This data they can then use for credit card fraud, fake passports; the list is endless. And in pretty much every case, the victim doesn't even know it has happened.
Although not prolific, crimes like this, as the technology becomes easier to get their hands on, are on the rise.
Hence, many of these products come with what's known as an RFID block. This means the product is made from or contains material that blocks radio waves.
No rogue card reader will be able to penetrate the material and record your vital data.
Many of the passport wallets and holders come with RFID block, and I've been sure to list it in the product description.
The Top 18 Passport Wallets and Holders for Travelers
So, without any further ado, let's delve in and take a look at some of the best passport holders and wallets on the market.
The Best Leather Passport Wallets and Holders
If you want your passport wallet or holder to be both stylish and durable, the leather cases are a great investment.
1 – GDTK Leather Passport Holder Travel Wallet with RFID Block
Check Price on Amazon
A stylish 5.6" x 4.2" wallet from GDTK, their case is made from premium synthetic leather, so it is very comfortable in your pockets.
The tag has a built-in magnetic closure, so it should be easy to close, and it comes in a wide range of colors.
Inside, you get four card slots, one larger slot, a pen slot, and your passport slot, so you can carry plenty of valuables inside. Plus, the RFID gives you additional peace of mind for both your passport and cards.
2 – PASCACOO Leather Passport Holder Cover Wallet with RFID Block
Check Price on Amazon
If you're looking for that gorgeous, earthy leather texture, then look no further than PASCACOO's passport holder cover wallet.
At 5.8" x 4.2," it's very spacious. Its elastic strap allows you to carry it in your pocket, over your hand, or a suitcase pull-rod, giving you plenty of peace of mind when it comes to how you carry it.
Inside, you have four card slots, two SIM slots, two wider slots for tickets and money, and a wider designed sleeve for your passport.
It's more of a travel organizer than a passport holder. With up to thirty color options, and four beautifully embroidered designs to pick from, this leather passport holder not only talks the talk but very much walks the walk.
And with RFID block, you get plenty of peace of mind, and it comes with a one-year warranty.
3 – Wanderlings Leather Passport Holder Travel Wallet with RFID Block
Check Price on Amazon
If you're going for that new leather, rustic feel, Wanderlings' leather passport holder is an excellent choice.
At 5.5" x 4" it's smaller than some of the other wallets, so fits more snugly in tighter jeans pockets.
That natural tan crazy horse leather will age graciously in time, giving the passport holder a weathered, fingertip-soothing feel when you run your hands across it.
Inside, you get four card slots, a slot for boarding passes, your standard passport slot, and a note slot behind the passport to stash money.
Suitable for both men and women, it comes packaged in a beautiful gift box, so perfect for purchasing for a friend who is about to go traveling.
The RFID block is a great addition, and Wanderlings offer a refund guarantee for dissatisfied customers, which is a great promise. Simple, compact, and a leather texture to die for.
4 – Kandouren Passport Holder Cover Wallet with RFID Block
Check Price on Amazon
At 5.6" x 4.1" but only 2.4 oz, Kandouren's delicious dark leather wallet is perfect if you're looking for a passport holder that looks and feels like a traditional wallet.
The lovely world map design on the front is great for travel enthusiasts, but if you want other options, they have fifteen vibrant and dainty designs in their range.
You get four card slots, two SIM slots, one ticket slot, one money slot, and the standard passport slot.
The high-quality crazy horse leather makes this a passport wallet for those who like to travel with quality products.
The Best Personalized Passport Wallets and Holders
A passport is such a personal item. Sure, it has your name, information, and picture, but just scrolling through the pages and seeing all the stamps of the countries you've been brings with it a downpour of nostalgia.
Your passport tells your personal travel story.
So what better way to carry your passport than with your very own personalized passport wallet or holder?
From your name to a beloved wanderlust quote, these holders will allow you to tailor the cover to represent you, and what travel means to you.
5 – United Craft Supplies Personalized Leather Passport Holder with Name and Quote
Check Price on Amazon
A gorgeous array of designs await at United Craft Supplies. The scratch-resistant faux leather is soothing to look at and glorious to run your fingers over.
They have a range of great designs to pick from, with just a handful shown in the picture.
They allow both the name and quote to be customized, giving you total freedom to add the text you want.
Using laser engraving, you get a smooth cut that's joyful to run your fingers across.
The material is also water-resistant, so you'll have no issues if you accidentally find yourself out in the open during torrential rain.
You also get two slots inside, so there's room to stash some cash, or a couple of cards if you do so desire.
6 – With Love From Julie Personalized Leather Passport Holder Cover
Check Price on Amazon
With Love From Julie's passport covers ooze of elegance, and each one is crafted individually from premium eco-friendly leather.
In all, there are 24 world map-themed designs to choose from, each as colorful and endearing as the last.
Simply choose your design, click the customize now button, add your name or initials to the box, and add to cart. It's that simple.
Inside, you also get two additional wide sleeves, along with your passport sleeve, to hold the likes of credit cards and money, if you wish to do so — a beautiful product to keep your passport safe.
7 – Handmade Curious Personalized Couple Passport Holder Set
Check Price on Amazon
What could be more romantic than traveling the world with the love of your life and your matching passport holders?
Courtesy of Handmade Curious, you get a set of sturdy wallets wrapped in some stylish designs.
Made from scratch-resistant faux leather, the weathered texture and double-stitched cover make for a holder that's both strong and easy on the eye.
Inside, along with your passport pocket, you also get an adjacent sleeve that can hold larger documents, with two slots for credit cards.
Simply click 'customize now' on your order to add you and your travel partners' names, and get ready to travel the world as a dynamic duo!
Oh, and if you're not happy, they also offer a 100% money-back guarantee.
8 – East Bay Gifts Personalized Leather Passport Holder Wallet with RFID Block
Check Price on Amazon
For the business travelers out there, East Bay Gifts have a sumptuous, sleek-looking wallet that can be customized with your initials. Perfect if you're a traveler who's on a business trip and wants to look the part.
It comes in a striking jet black leather with serif, gold lettering, giving it an astonishingly high-end feel.
The addition of the RFID block is a great addition that not many personalized wallets can offer.
In addition to the passport sleeve, you also get an adjacent sleeve for money and two slots for credit cards.
Its also compact and slips gently into your pockets, with little fuss. Add up to three initials by customizing the wallet before you check out.
The Cutest Passport Wallets and Holders
Want your passport wallet or holder to bring a wide smile to your face every time you look at it? Be sure to check out these cute passport wallets and holders.
9 – Quttie Kids Vegan Eco Leather Passport Cover Holder
Check Price on Amazon
Quttie has made it their mission to inject a bucket load of fun and personality into the mundane process of passport checking.
At 0.4 lb, it's slim, lightweight, and easy to carry around with you. They have eleven designs to choose from in all, and I guarantee you won't be able to choose because they all bubble with charm.
The hand-drawn, pastel-color style will lighten up even the most irritable of passport queues.
Inside, you get two sleeves. One can hold your passport, and another can be used for a little money or some cards.
It is made from premium vegan leather and is incredibly soft and comfortable to run your fingers over. It also comes with a one year warranty, which is a great added extra.
10 – Kate Spade Imogene Leather Passport Holder Case
Check Price on Amazon
Kate Spade is a name you'll see come up later, and for good reasons. This delicate design will appeal to even the most infrequent travelers.
At 5.91" x 4.21", there's plenty of room to hold your passport, while also fitting with ease into your bag, purse, or pockets.
The warm vellum leather makes for a delightful and durable case. But this isn't just a passport holder for the high-end traveler. Inside, in addition to the passport sleeve, you get an impressive seven slots for money and credit cards.
As functional, as it is dazzlingly impressive. If you want to waltz through customs in style, look no further than Kate Spade.
11 – Kingseven Cute Leather Passport Holder
Check Price on Amazon
Who can argue with a passport holder that tells you to stay magical? Kingseven's delightful little design is made from PU leather.
At 5.5" x 3.9", you've got plenty of room to store your passport. Inside, two full-width sleeves allow you to story both a passport and money.
You then get an additional pocket on the left sleeve, and three credit card pockets on the right sleeve. There's plenty of space to store lots of items in the holder.
Even the dourest of customs officers will have to crack a smile when you whip out this beautifully designed, unicorn-sporting holder that sparkles with charm and magic.
The Best Waterproof Passport Wallets and Holders
You'll notice when shopping for passport wallets and holders that many of them will be made from 'water-resistant' materials.
This is not to be confused with waterproof products, which is a different thing.
Water-resistant means the material can withstand liquids, such as rain, seeping through.
However, if fully submerged in water, water is going to get into the holder due to the fact it doesn't fully seal.
If you plan to swim or be in rugged, dirty terrain for prolonged periods, you'll need something far more durable to keep your passport safe.
12 – Crenova Waterproof Pouch
With dimensions of 8.66" x 6", you'll also have ample room to keep your phone, money, and some cards.
More of a satchel due to its hanging strap, but can easily be worn over your shoulder or around your neck.
The Best Designer and High-End Brand Passport Wallets and Holders
Our final stop on our list takes us to the higher end of the market. If you like to travel in style, are an influencer, or work with established brands, your look is imperative to creating content that resonates with your's and the brands' audience.
13 – Kate Spade Flamingo Passport Holder
Check Price on Amazon
A fun, pink passport holder for the luxurious traveler, Kate Spade makes it for a second time on the list. At 5.75" x 4", you have a spacious case to carry your valuable items.
The Saffiano textured PVC is gorgeous to look at, while the leather trim adds a little flair and durability to the holder.
Complete with a gold foil logo, and a delightful pair of pink flamingos, people will definitely see you coming when sporting this passport holder.
Inside, you get two full-width sleeves, to keep your passport snuggly on one side, and money and cards on the other: fun, glamorous, and a vibrant way to hold your passport close to you.
14 – Michael Kors Jet Set Travel Passport Holder
Check Price on Amazon
This delicious little number from Michael Kors comes with the brand's signature leather exterior.
Brown on the outside and a classic leather brown on the inside, the two colors combine to make a passport holder you won't be able to let go of.
Complete with Michael Kors's signature lettering, the interior is very spacious.
Along with a full-width passport sleeve, the opposing side gives you a full-width sleeve along with six credit card slots and a pocket for business cards or identification.
It very much works like a larger wallet, but at 5.5" x 4.25", is still compact enough to fit into the snuggest of jeans pockets.
Contemporary, sleek, and beautiful to lay eyes on, MK has brought a stylish passport holder to the market that will complete the look of any modern traveler.
15 – Louis Vuitton Passport Holder
Check Price on Amazon
A lavish, gorgeously designed passport holder, its exterior monogram coated canvas glistens against the light, bordered by a leather lining.
The alluring pattern across the exterior, complete with gold patterned logo, is a great size at 5.5" x 4.1".
Inside, you're treated to a chocolate interior that boasts two flying pockets for your passport and one other item. In addition to this, you also get one flat pocket and four credit card slots.
Not only is this passport holder a statement of your style intentions, but it is also an incredibly practical way to house both your passport and other valuable items.
16 – Coach Signature PVC Passport Case
Check Price on Amazon
Elegant to cast your eyes on, Coach's signature passport case comes in a luscious mahogany brown and wrapped in layers of signature PVC and quality leather.
Inside, the black fabric lining stamps the mark of a passport holder that means business.
With two full-length pockets and three slip pockets, you've got room for your passport, some cards, and money.
At 5.5" x 4", it's a compact, neat size that will slip nicely into jacket or bag pockets.
A smooth, delightfully patterned addition to your travel assemble that radiates quality and professionalism like a burning sun.
17 – Coach Dinosaur Beast Passport Wallet Holder
Check Price on Amazon
A second entry for Coach, their dinosaur-themed passport wallet holder, is simply a must-have for any luxurious traveler that likes to inject a little quirkiness into proceedings.
Draped in gorgeous red leather, the little dinosaur on the front is a glorious addition to this holder.
Inside, you get two full-length sleeves, two credit card pockets, and one slip pocket, giving you plenty of room to carry your essentials.
It's a beautiful design from Coach, and one you should seriously consider if you're a fan of Instagrammable travel products.
18 – Fossil Leather Passport Case with RFID Block
Check Price on Amazon
A simple, sleek passport case, made from 100% cow-hide-leather, Fossil's case comes in ten styles, and I've opted for the dark brown leather, which emits that classic leather texture and feel.
Inside, you've got plenty of space to work with. Along with your passport slot, you also get a full-width zip compartment, five credit card slots, and two slip pockets.
At 5.5" x 4.5", you've got yourself a passport holder with the feel and practically of a luxury leather wallet.
The additional RFID block, uncommon amongst designer holders, is a welcome addition and will give you peace of mind when traveling with your cards and passport.
Best Passport Wallets and Holders Summary
And there we have it — eighteen of the finest passport wallets and holders on the market, covering a range of desired needs.
Wherever you travel to next, be sure to give your passport a stylish and safe home that complements your attire perfectly.
Looking for More Inspiration?
If you're still keen to add to your travel gear, be sure to check out some of our other articles:
Save and Pin for Later
Are you already planning to purchase a passport wallet or holder, but not right now? Pin this article for later.
---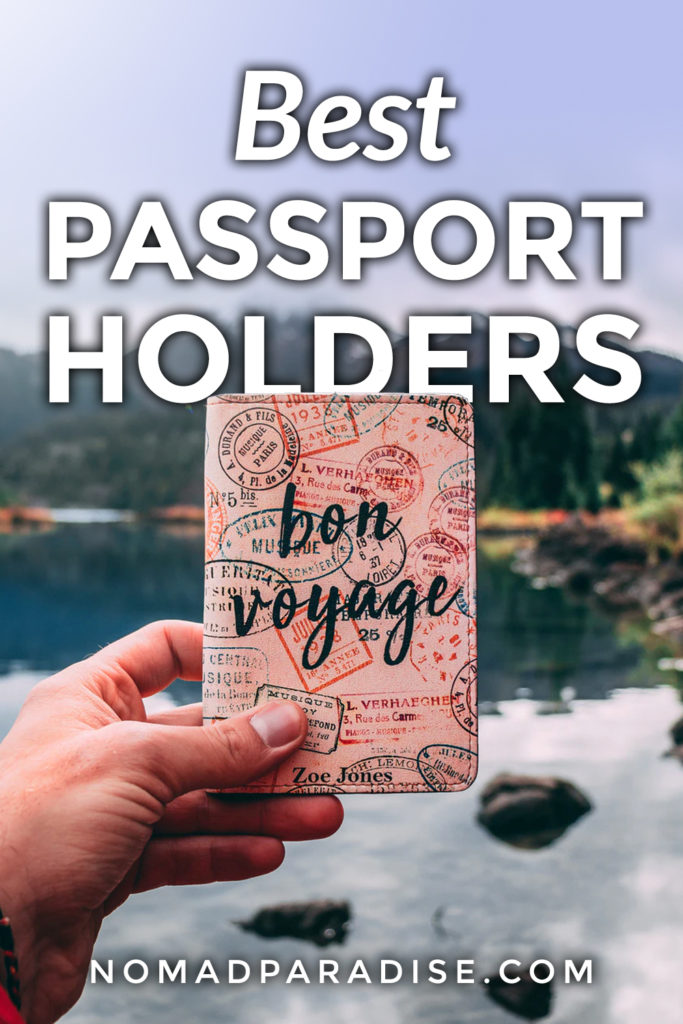 ---
Author: Dale Johnson is a content writer, creator, and full-time digital nomad since 2016. He loves trying out and traveling with new and exciting travel gear and travel tech.
Images licensed by Shutterstock