This post may contain affiliate links, meaning if you book or buy something through one of these links, we may earn an affiliate commission at no additional cost to you. Learn more
Bosnia and Herzegovina, with its fascinating history and stunning landscape, is rapidly becoming one of the 'must-see' tourist destinations of the new decade. For our all-encompassing Bosnia and Herzegovina travel guide, we sought the wisdom of an avid traveler and native Bosnian Edis Hajlovac.
From the most awe-inspiring experiences, to the lowdown on local etiquette, everything you need to know before you visit this magnificent country can be found in this Bosnia and Herzegovina travel guide.
Prepare yourself for glorious waterfalls, hearty cuisine, and plenty of outdoor activities: Bosnia and Herzegovina is a country like no other!
Bosnia and Herzegovina Travel Guide
Why Should You Visit Bosnia and Herzegovina?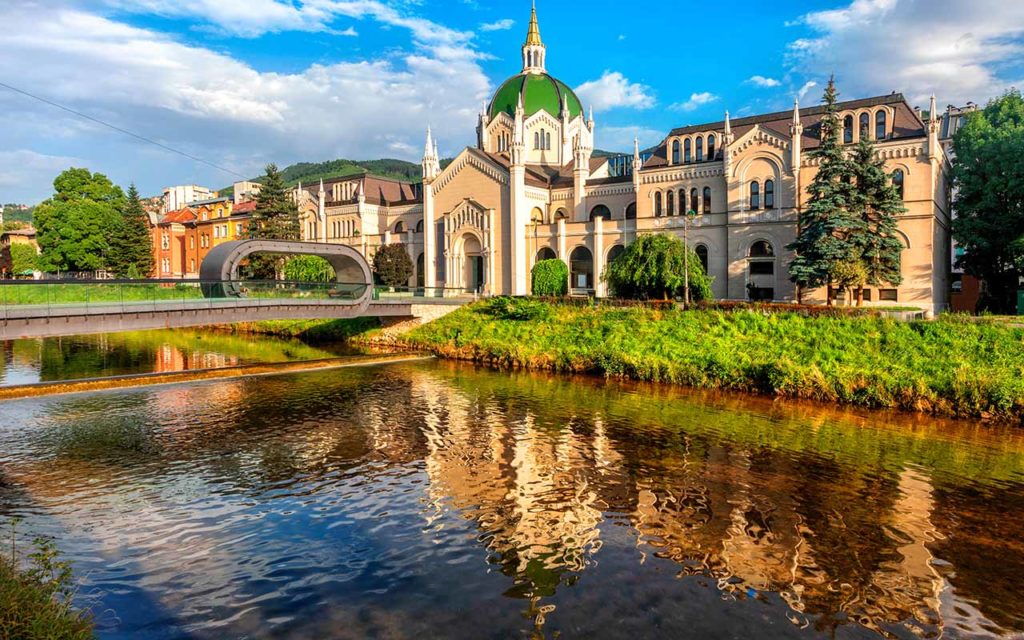 A few months ago, two Mexican friends of mine, Sabino and Juano, went on separate backpacking trips around Europe. Although only Sabino initially planned on visiting Bosnia and Herzegovina as a part of his trip, Juano ultimately adjusted his route to include a visit here.
I met up with Juano during his visit to my home city of Sarajevo, the capital of Bosnia, and the conversation naturally flowed to the countries he already visited, his upcoming destinations, and the things he already saw in Bosnia and Herzegovina. When we got to this final part, he said something that really stuck with me "Sabino told me that I MUST come here and I'm so glad I did, this country is beautiful."
Juano's initial reluctance, his subsequent decision to give Bosnia & Herzegovina a chance, as well as his ultimate amazement with what the country had to offer, is a pattern I've seen more times than I could count with foreigners who visited the country.
Once you experience Bosnia & Herzegovina, it isn't hard to see why Juano felt the way he did. Very few places can claim to have been influenced by more cultures and religions than Bosnia and Herzegovina. When you combine that with stunning natural beauty, incredibly deep history, and unmatched hospitality, you have everything needed for a must-see destination. Unfortunately, not many people know about these things.
Honestly, I can't blame people too much for not knowing a lot about Bosnia and Herzegovina and what it has to offer. It is a very small country of just 3.7 million people that has gone through a devastating war during the 1990s, and this dark period of the country's history is usually what most people know about it.
It is great to see that more and more people are starting to recognize the natural beauty and historical significance of Bosnia & Herzegovina, which is reflected in the growing number of tourists. Just last year, around 1.9 million people from around the world have experienced what this hidden gem of Europe has to offer.
That number includes quite a few of my foreign friends, and I have yet to find one of them who hasn't expressed a desire to return one day.
Interesting Facts about Bosnia and Herzegovina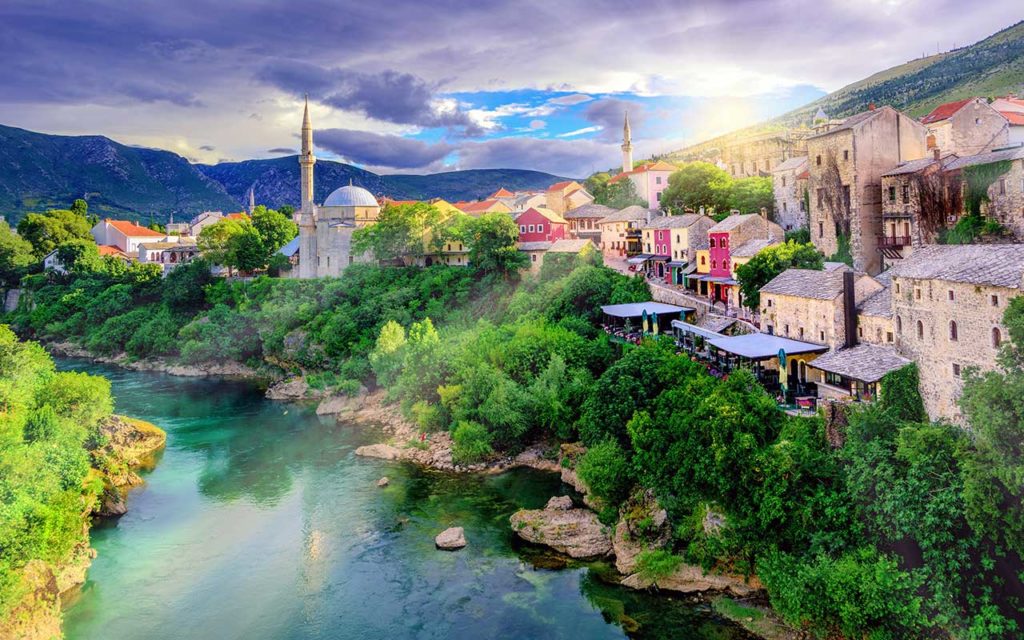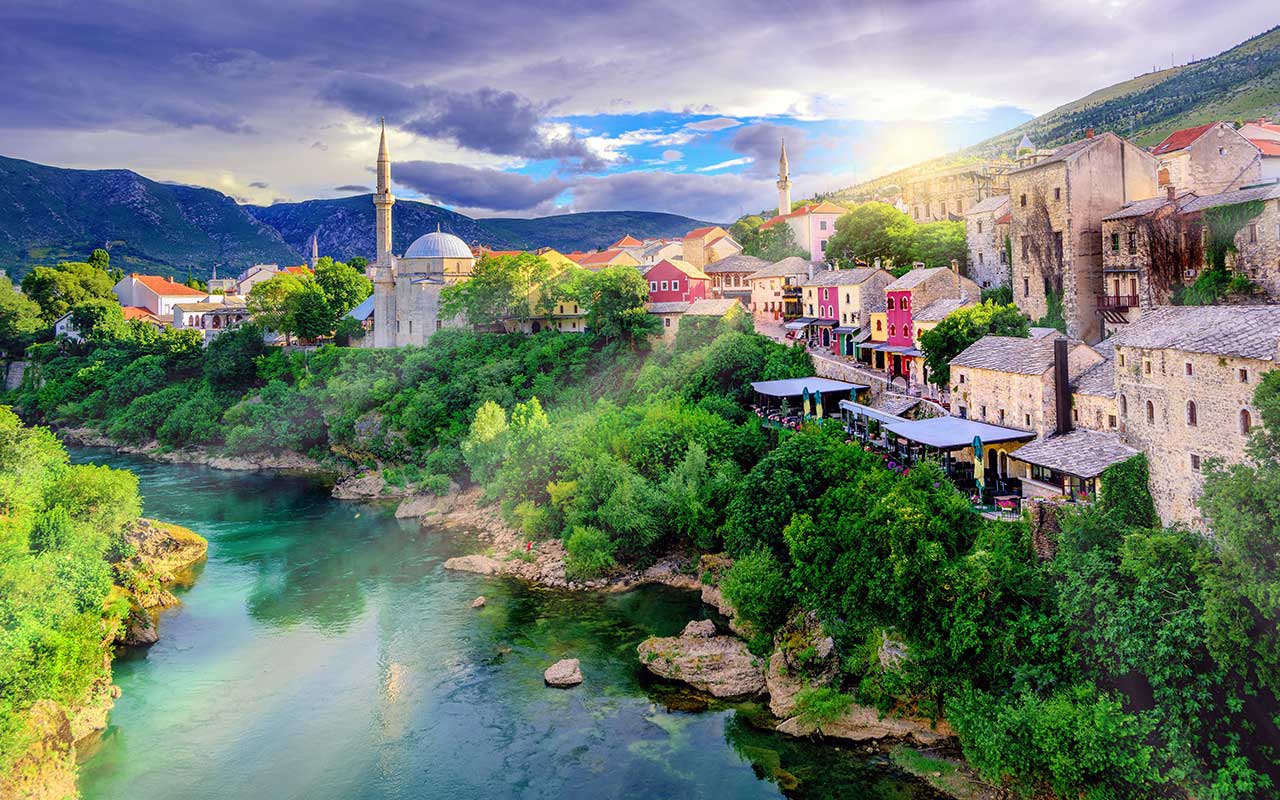 The country is nicknamed the "Heart-Shaped Land" due to the country's outline being similar to a heart.
The country's capital, Sarajevo, was the first city in Europe with a full-time electric tram and the first-ever socialist city to host the Winter Olympics in 1984.
In 1995, during the war, the first-ever edition of the Sarajevo Film Festival was held. The festival has since become the largest and most famous film festival in the region. On top of that, a Bosnian film director Danis Tanović won an Oscar for his 2001 film "No man's land."
Perućica, located in the south-eastern part of Bosnia and Herzegovina, is one of the only remaining primeval forests in Europe.
The assassination of Archduke Franz Ferdinand and his wife Sophie, the event that sparked the first World War, happened during the Archduke's visit to Bosnia & Herzegovina.
Bosnia & Herzegovina has three presidents. This is the result of the country's unique political structure that was brought by the Dayton Peace Treaty.
If you love coffee, you'll feel right at home in Bosnia and Herzegovina as the country has the tenth highest coffee consumption per capita in the world.
The Sarajevo Sahat Tower is a historic timepiece which said to be is the only clock in the world that keeps lunar time.
When to Visit Bosnia and Herzegovina?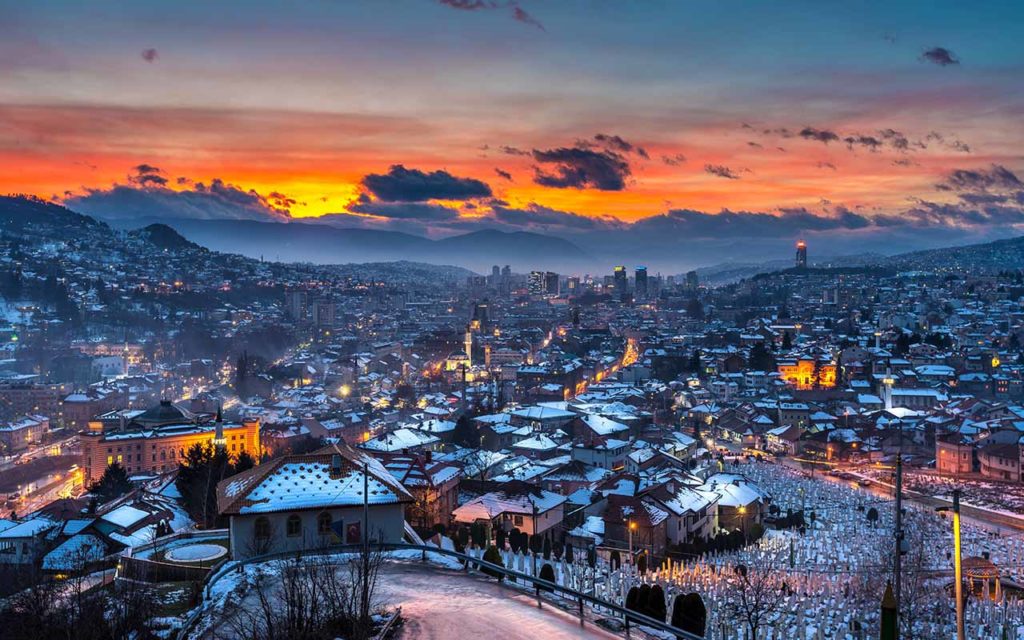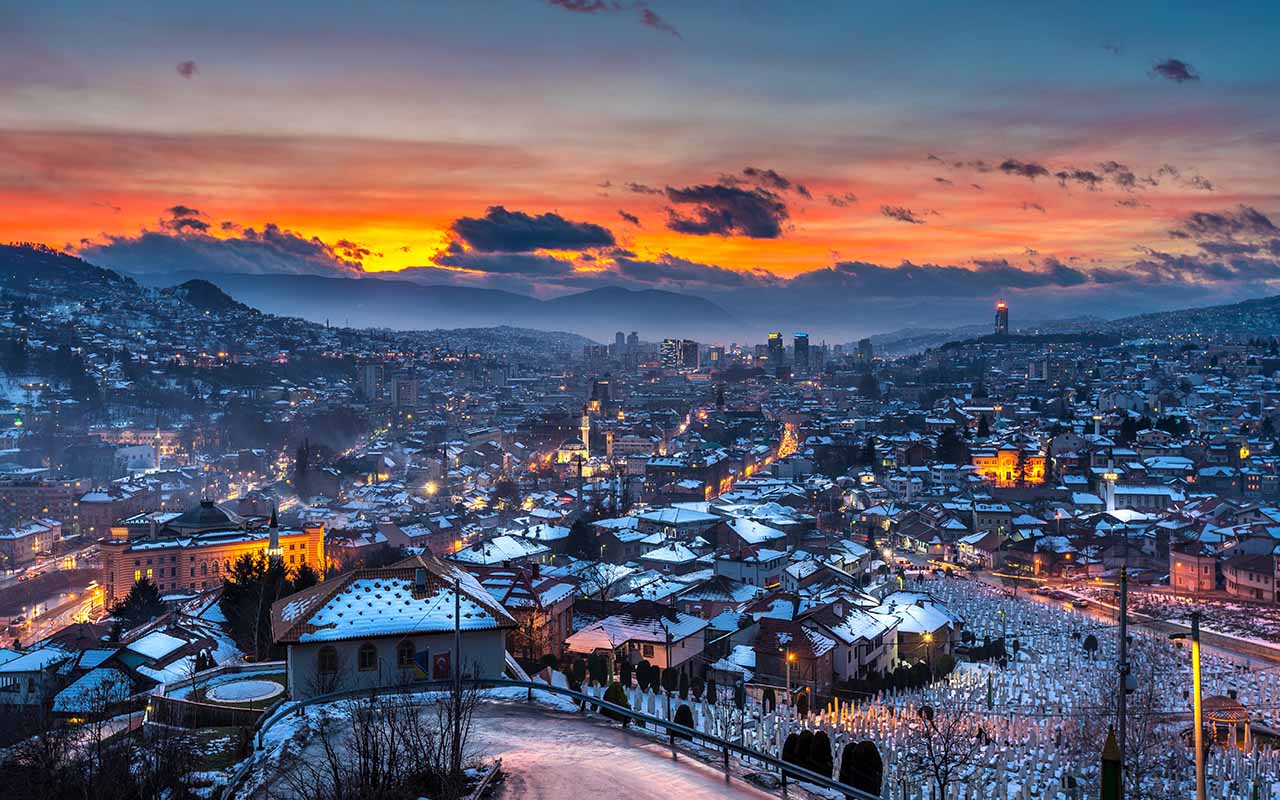 The great thing about Bosnia & Herzegovina is that it is not a one-season destination, and it will be able to offer you something no matter the time of year. The summers are hot, and the winters are cold with lots of snow, so the best time to visit the country depends on what your preferred activities are.
Tourists can be found around the country all year round, but the biggest peaks are, of course, the summer and the winter.
If you like crowds and partying, you should definitely visit Sarajevo in August as that is when the Sarajevo Film Festival is held, and the city barely sleeps.
If you're a fan of natural beauty and hiking, you can count on good weather from late April to late September, and that window is even larger in the south of the country.
If you want to enjoy the Olympic mountains and do some skiing or snowboarding, the season usually lasts from November to February.
Is Bosnia and Herzegovina Safe?
This is a question I've been asked many times when I traveled abroad because many people thought that the war is still going on (the war finished in 1995). The short answer to the question from the title is "yes."
You might get pickpocketed in a tram or in the crowd, and let's be real, this can happen literally anywhere in the world.
In the interest of full disclosure, I will say that the consequences of the war can still be felt today as there are some leftover landmines in remote and inaccessible parts of the country. Fortunately, these are nowhere near the areas that any tourists will ever visit, so there's nothing for you to worry about.
Can You Drink the Tap Water in Bosnia and Herzegovina?
Bosnia and Herzegovina is among the richest countries in Europe when it comes to clean water. Tap water is generally safe to drink in cities and many villages, so you'll get used to it pretty soon.
When you order a coffee at a café, the waiter will bring you a glass of tap water with your order by default and free of charge. If you're ever thirsty, feel free to ask for a glass of water in any café or fast food joint, they will gladly serve you free of charge.
Of course, every country and even every city's tap water is slightly different and people's bodies react differently depending on what they're used to. As such, start off lightly until your body gets used to the local tap water, and buy some bottled water at a kiosk in case you get very thirsty.
What is the Currency in Bosnia and What Other Currencies are Accepted?
This answer is a bit more complex. There is only one currency accepted in Bosnia and Herzegovina, and it is called the Convertible Mark (BAM). The thing with the currency is that it is pegged to the Euro, meaning that it will always have a fixed exchange rate of 1 EUR = 1.955830 BAM.
You will be hard-pressed to find a place where you can buy BAM abroad, but there are money exchange shops and ATMs in every city, and you can also exchange your money in any bank in the country. The exchanges and banks may ask you to provide some form of ID (a passport or your ID card will be fine).
If you're visiting Bosnia and Herzegovina, I suggest you bring Euros with you if at all possible since they have a fixed exchange rate, and you don't need to waste time looking around for the best exchange rates. If you don't have Euros with you, you can easily exchange most other major currencies for Convertible Marks.
Are Credit Cards Widely Accepted in Bosnia?
I had the misfortune of finding out way too late that credit cards of certain issuers are not accepted in some countries during my travels, and that is something I hope everyone can avoid. Fortunately, most major credit cards will be accepted in Bosnia & Herzegovina.
If you have a Mastercard, Maestro, or Visa card, you should be fine. Some other accepted cards include Diners and American Express, but I can't guarantee that everyone will accept them, unlike the ones mentioned before. That covers the issuers, now let's go over the places where you can use them.
Supermarkets, hotels, and most shops will accept credit cards without any problems. Most hostels will accept them too, although the super small ones are probably the exception to the rule. Many restaurants will accept cards, but some of the smaller restaurants may not.
One other thing that many people find surprising is that very few bars and cafes accept credit cards, so the best advice I can give you, in this case, is to always check with the staff before ordering and to always have some cash with you just in case cards aren't accepted.
How Much Does Travel in Bosnia Cost?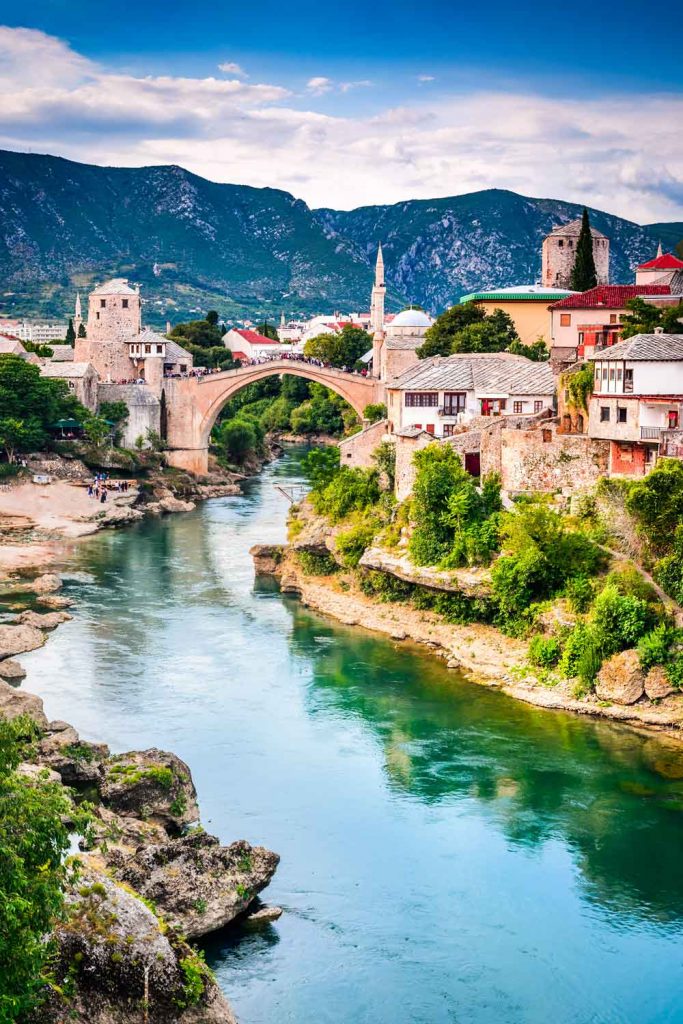 Many tourists are delighted with the prices in Bosnia & Herzegovina as they are cheaper than in most European countries. If you're from Central, Northern, or Western Europe, you will find the local prices to be quite affordable.
Two-way bus and train tickets within the country can cost between 3 and 30 Euros depending on the distance you're traveling and are a great way to get around if you don't want to rent a car. I prefer taking the trains because they are very comfortable, but the train network is unfortunately not very developed. The large cities are connected by train, but if you want to visit the smaller ones, taking the bus is your best bet.
Accommodation prices are also quite affordable. Accommodation can be booked online via the usual travel sites, such as booking.com, so you can easily scout the prices beforehand.
What is the Tipping Culture in Bosnia? Should You Tip in Bosnia as a Tourist?
Tipping is purely voluntary in most situations in Bosnia & Herzegovina. There are no separate service charges in cafes or restaurants, but you are free to leave a tip if you liked the service. The only situation where tips are common is at the end of a guided walking tour.
Since there is no real tipping culture, there is no set percentage for the tip, but there are some guidelines. Tipping 10-15% is perfectly fine unless we are talking about a really small order like a 1 Euro coffee.
If you're leaving a tip in such a situation (also perfectly acceptable but not mandatory or expected), make sure that it is at least 0.25 Euros (0.50 BAM).
How Much English Do People Speak in Bosnia? What Other Languages do People Speak?
English and German are the two most widely spoken foreign languages in the country, especially among the younger crowd. Young people in Bosnia & Herzegovina can be counted on to speak English at a very decent level, but you will have less luck with the older population.
When it comes to the people you're likely to interact with the most, such as hotel/hostel staff, waiters, bartenders, store cashiers, and so forth, the results are honestly mixed.
Hotel and hostel staff will speak the language well, and most of the waiters or bartenders will be able to speak English well enough to communicate everything that is needed during your interactions with them.
This holds true for the bigger cities and the tourist hotspots, but don't be surprised if you visit a small town, and your waiter or cashier can't speak English. Still, the people are quite helpful, so if someone who happens to be nearby can speak English, they will generally offer to translate for you.
If you happen to know some words or phrases in Croatian or Serbian or Montenegrin (and are certain of their meaning), they will have the same meaning in Bosnian. Save for some slight grammar deviations, Bosnian, Serbian, Croatian, and Montenegrin are fully interchangeable, and people will understand you perfectly well.
Useful Phrases in Bosnian
| | |
| --- | --- |
| Hello | Zdravo |
| How are you? | Kako ste? |
| My name is… | Zovem se… |
| What is your name? | Kako se zovete? |
| Nice to meet you | Drago mi je što smo se upoznali |
| Can I ask you a question? | Mogu li vas nešto pitati? |
| Do you speak English? | Govorite li engleski? |
| Yes | Da |
| No | Ne |
| I don't know | Ne znam |
| I don't understand | Ne razumijem |
| Thank you | Hvala |
| Can you please say that again? | Možete li molim vas ponoviti? |
| How much does this cost? | Koliko ovo košta? |
| Cheers | Živjeli |
| Please | Molim vas |
| Goodbye | Prijatno |
| See you later | Vidimo se kasnije |
Transportation and How to Get Around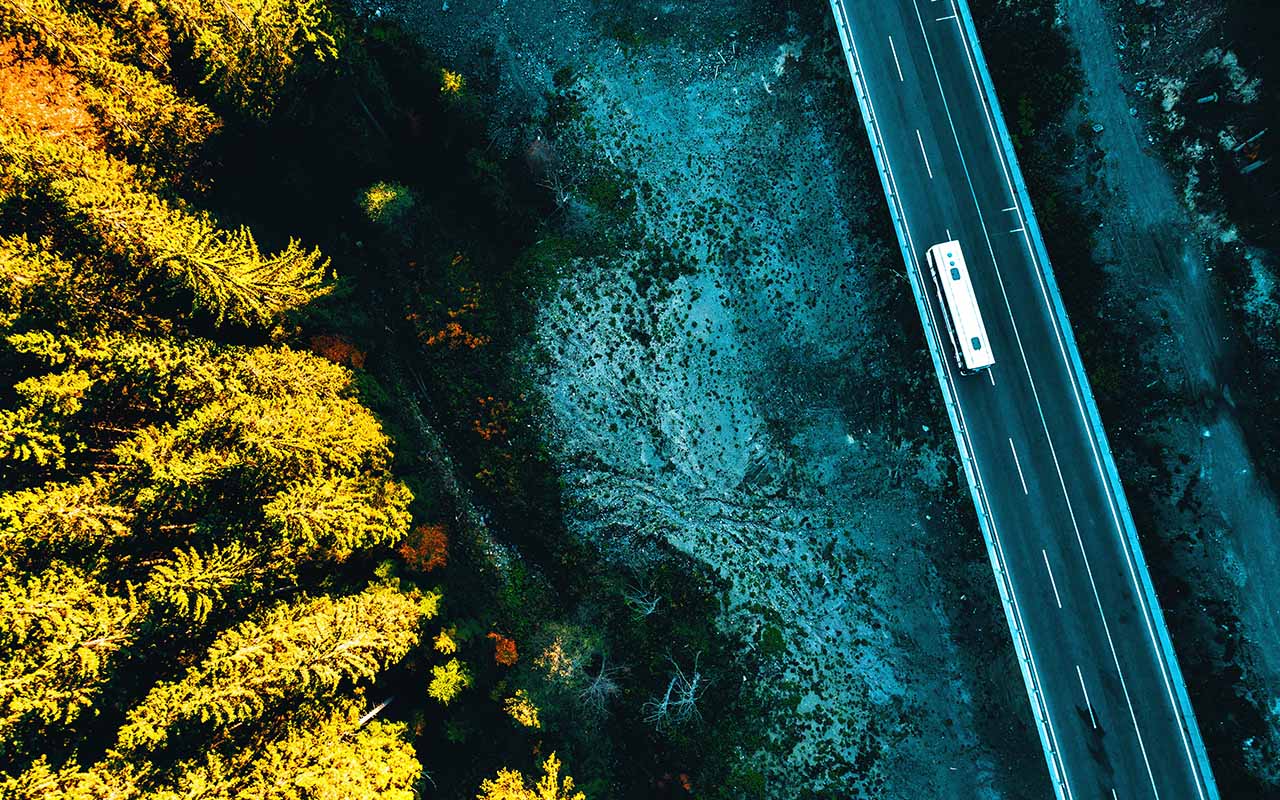 I can certainly appreciate the degree of freedom to make your own schedule while traveling that comes with having a car. However, while renting a car is certainly a viable strategy for getting around in Bosnia & Herzegovina, it can get pricey and many companies require foreigners to present an international driving license.
If you're determined to rent a car, some of the better companies to rent from include Europcar, Enterprise, and Fast, to name a few. Online resources such as Rentalcars.com are also viable methods of finding a rental car.
I always recommend the train and the bus as the best ways to get from one city to another. The tickets for trains and inter-city buses can be bought online or at the city's bus or train station. If you're buying online, the best places to do so are busticket4.me for buses and zfbh.ba for trains.
Is WiFi Widely Available, or Should You Get a Data Sim?
Hotels, cafes, restaurants, and similar establishments in cities usually have good WiFi networks that can be used by guests, and the servers/receptionists are the people to ask for the password if you need it.
Getting a Data SIM is a great option for a tourist on the go, and it is an especially good idea to get a data SIM if you're going to be visiting villages or smaller towns as they may not have any WiFi networks available to the public.
How to Buy a Sim Card in Bosnia as a Tourist?
4G is the standard, and data SIMs can be bought at virtually every kiosk and some supermarkets or gas stations at quite affordable prices. The carriers you are offered will depend on the part of the country you're visiting, but I recommend you go for one of the following – BH Telekom, haloo, HT Eronet, or m:tel.
Manners and Customs That You Should Know as a Tourist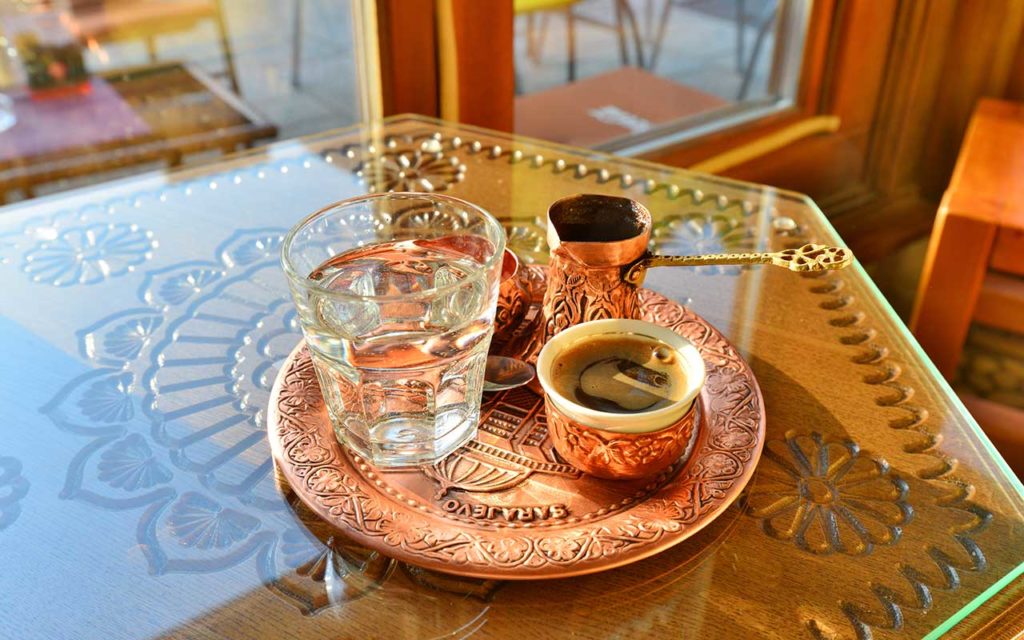 The people in Bosnia & Herzegovina are quite friendly and hospitable, so don't be surprised if someone strikes up a conversation with you once they learn you're a tourist.
If you're invited to someone's house, you should take off your shoes before entering. The host will usually bring out Turkish coffee or rakija (a local spirit) and offer you some food such as meat snacks or dessert. "No" will usually not be taken for an answer when such offers are made.
The recent history (the war) is still a sensitive issue for some, so the topics of the war and politics are best avoided unless you're familiar with your conversation partner and wish to learn more about what happened without taking sides.
Best Cities to Visit in Bosnia and Herzegovina
The capital city of Sarajevo will be the likely starting point for many visitors, and the city itself has a deep history and a great number of historical monuments you can explore.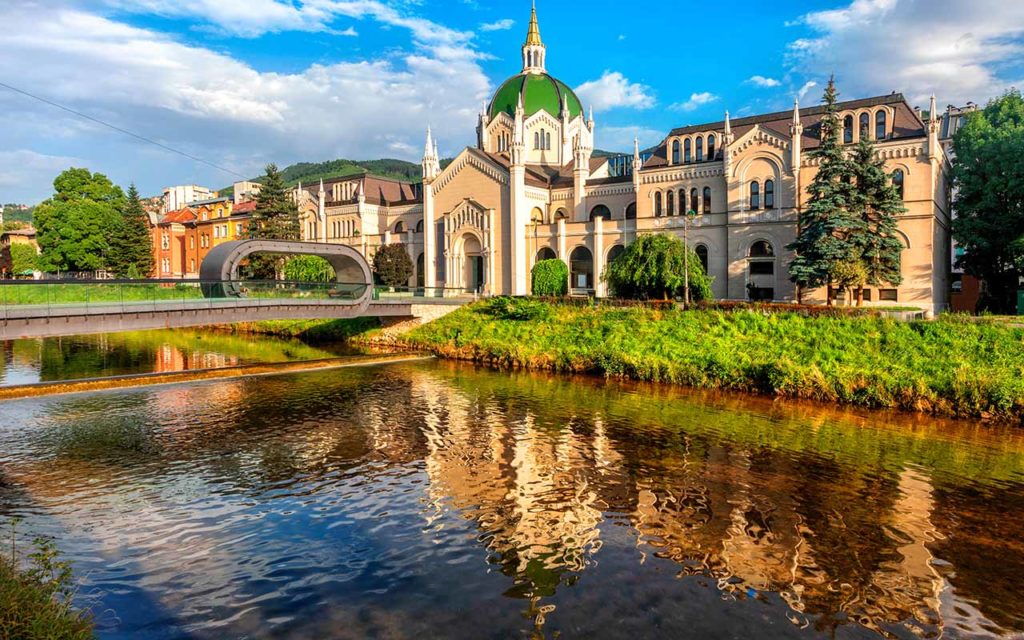 Once you're done with the capital, here are a few other notable cities you should visit:
Mostar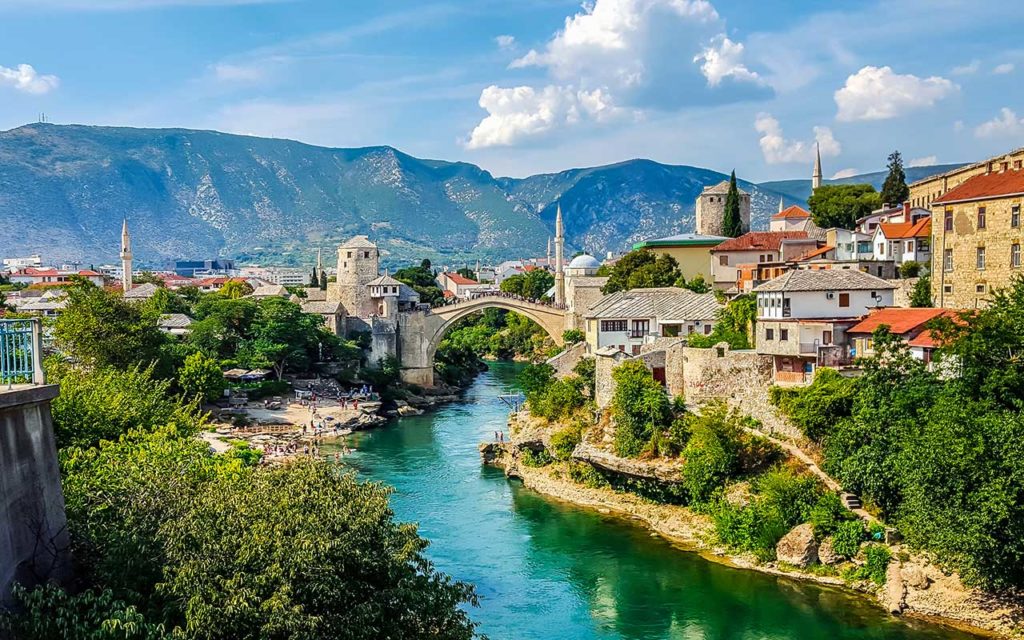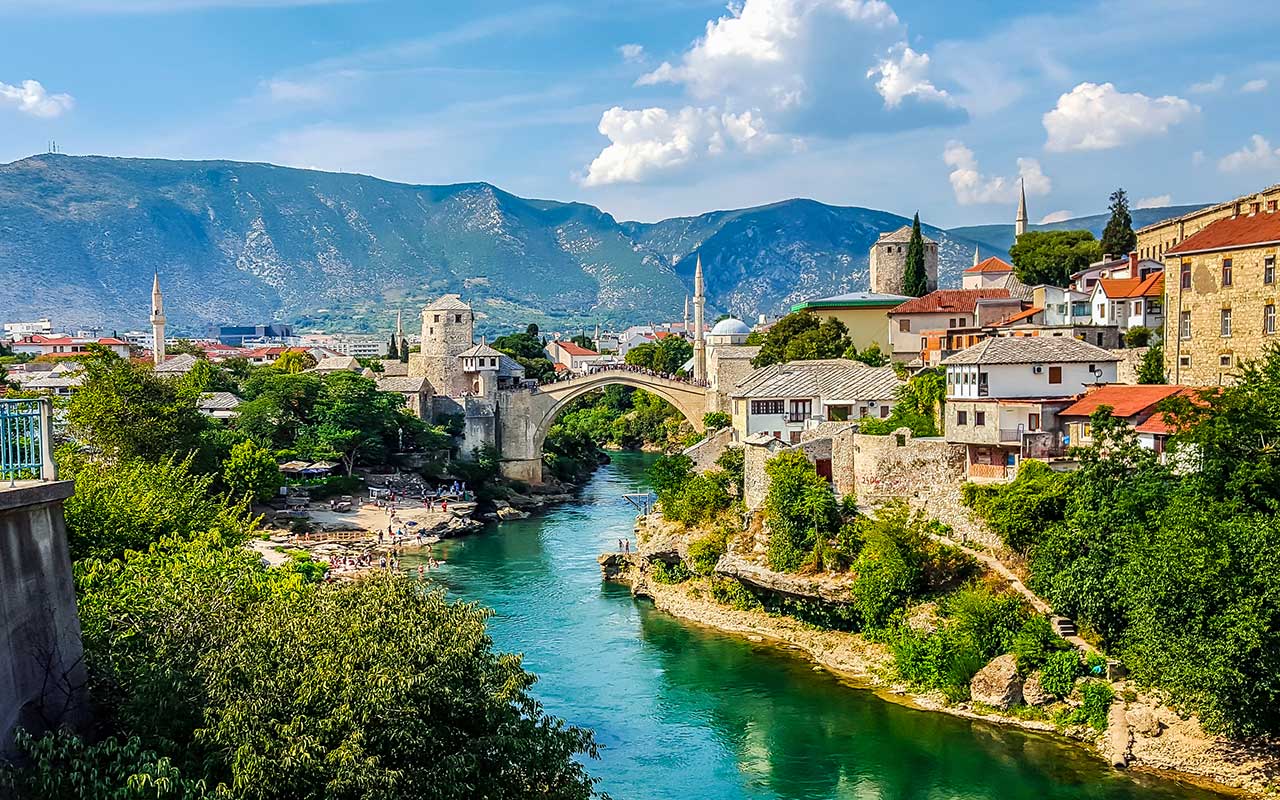 Počitelj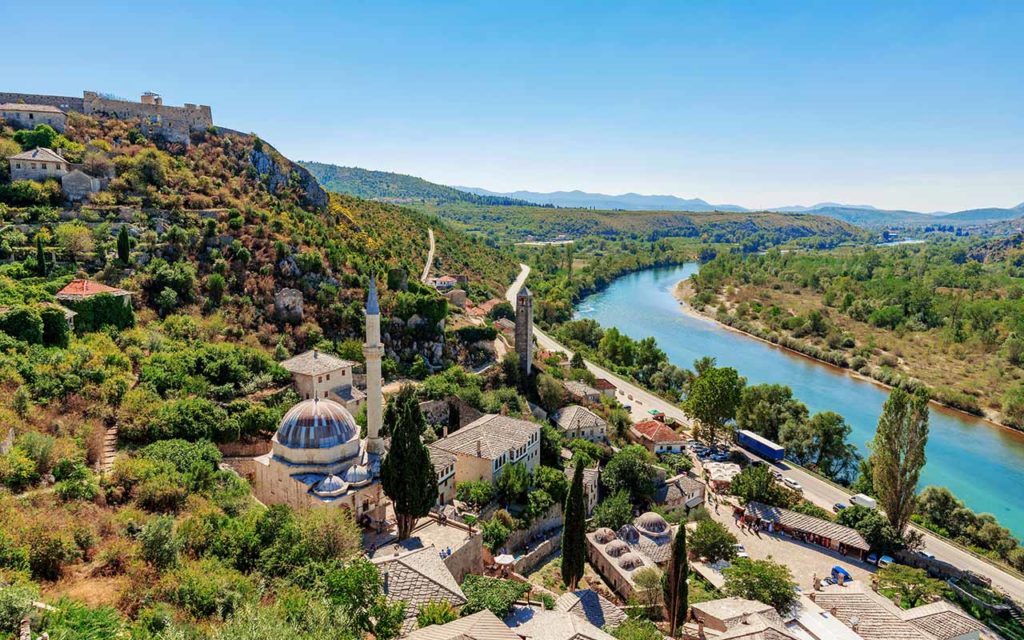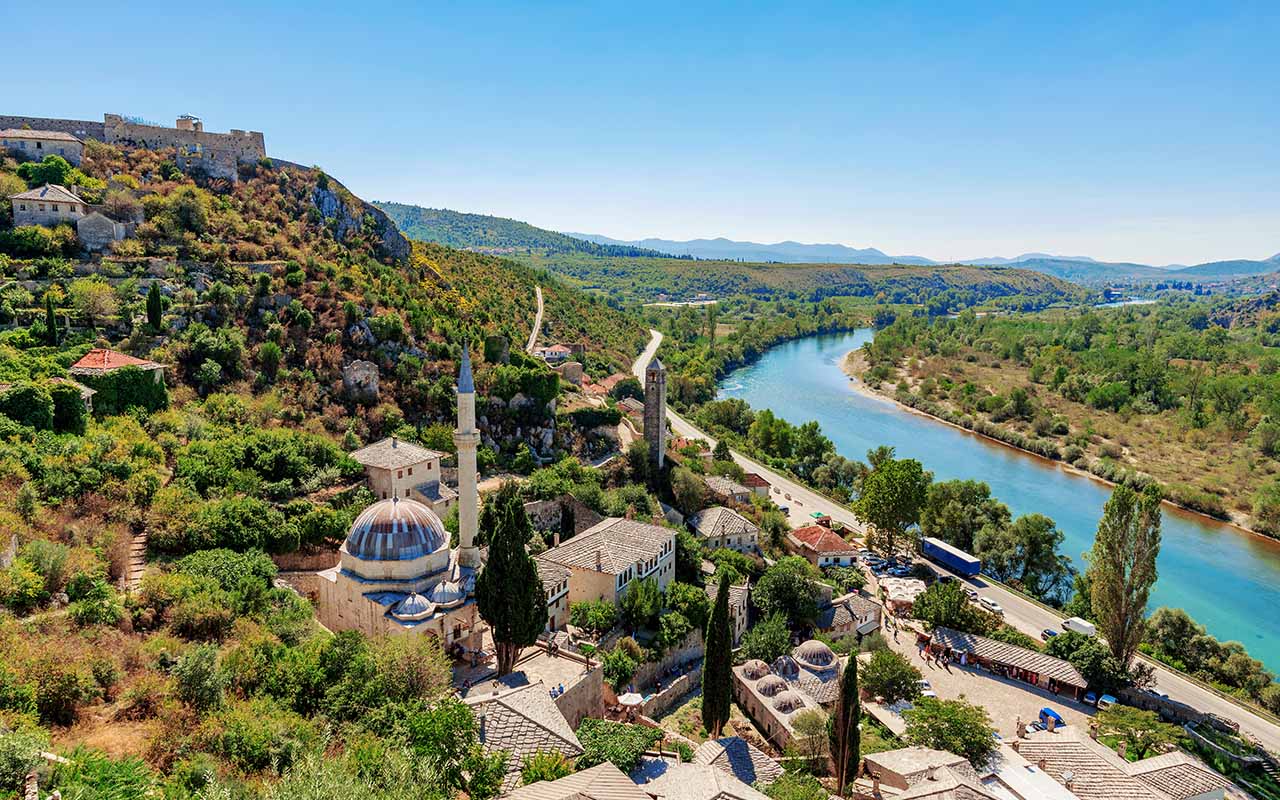 Međugorje (Medjugorje)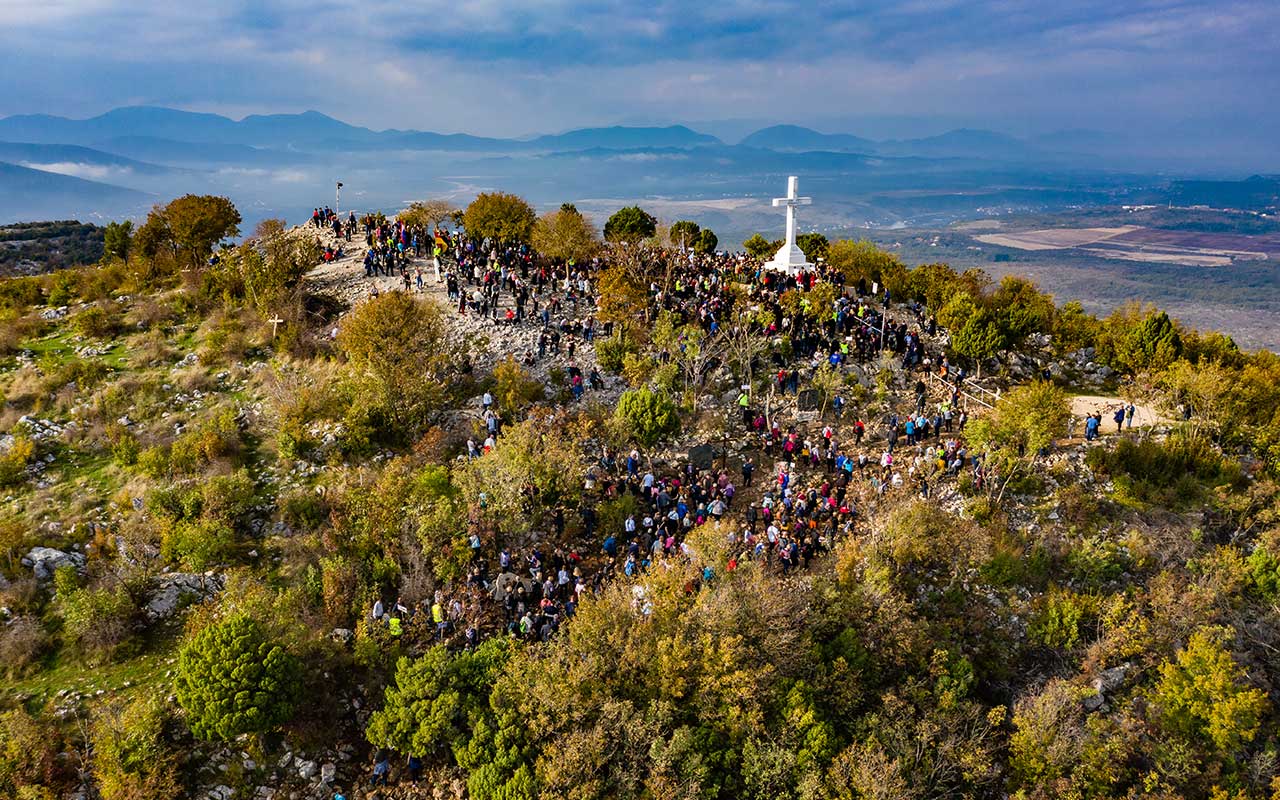 Jajce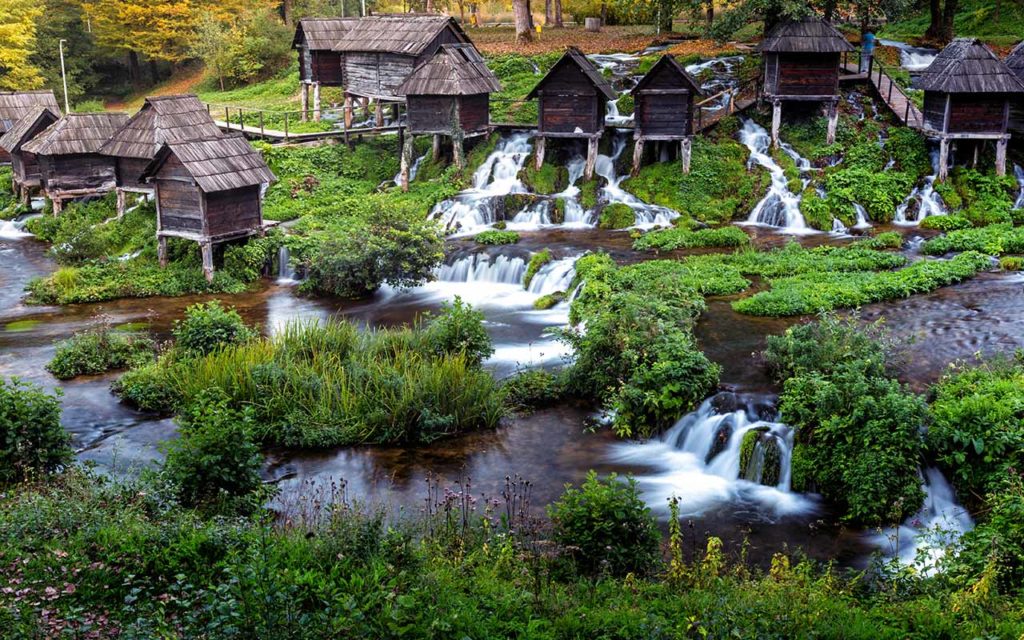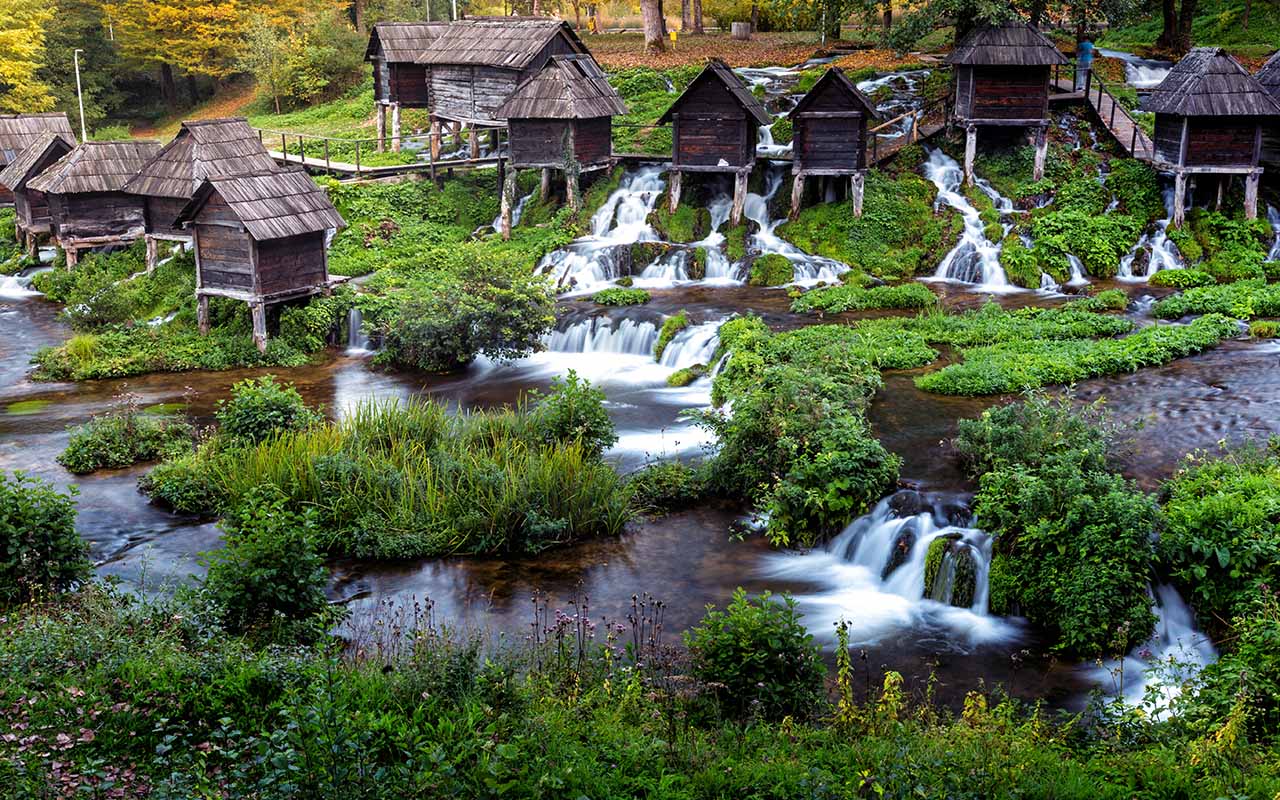 Travnik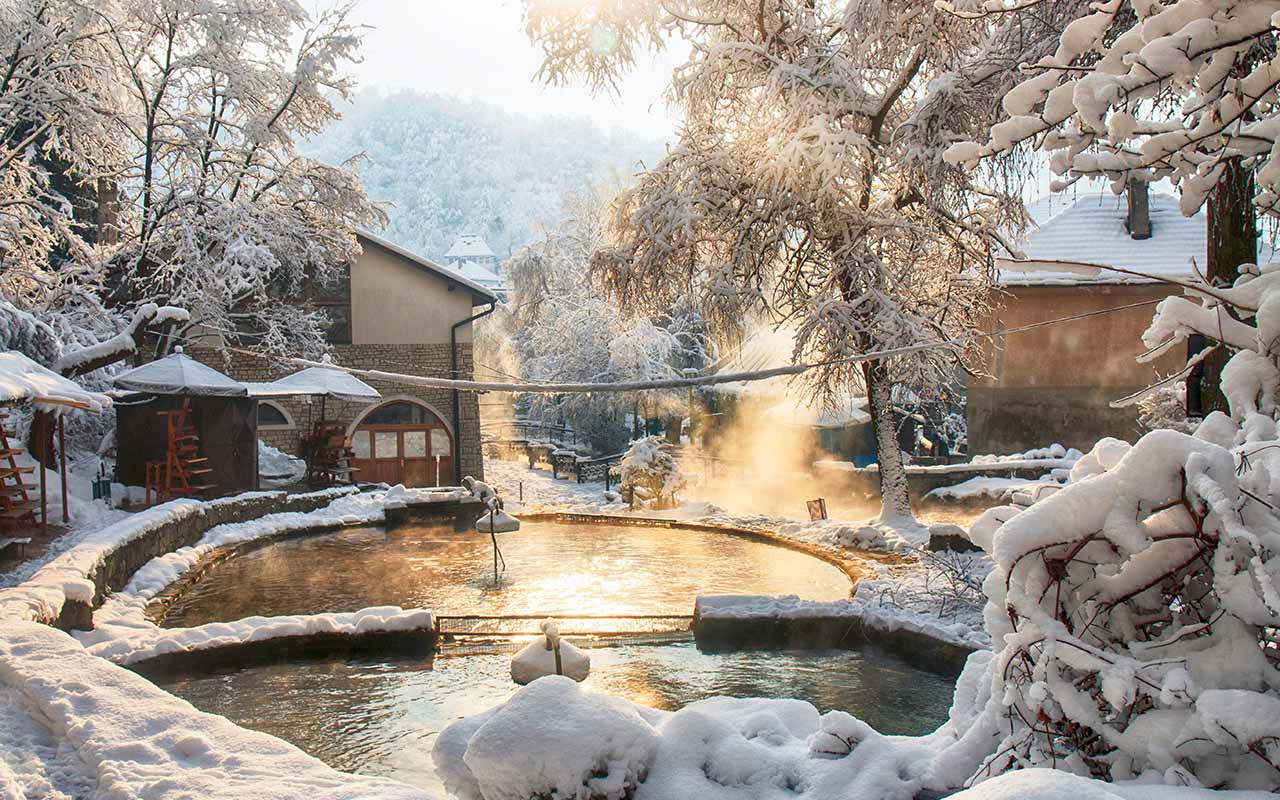 Banja Luka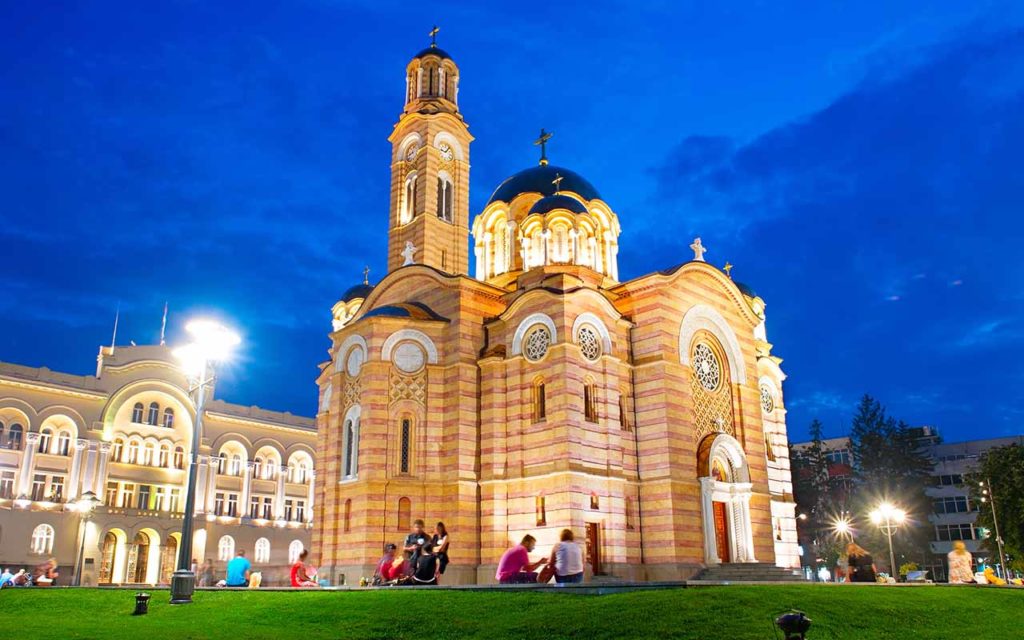 Best Places to See in Bosnia
You should definitely consider adding these places to your travel itinerary when you visit.
Sutjeska National Park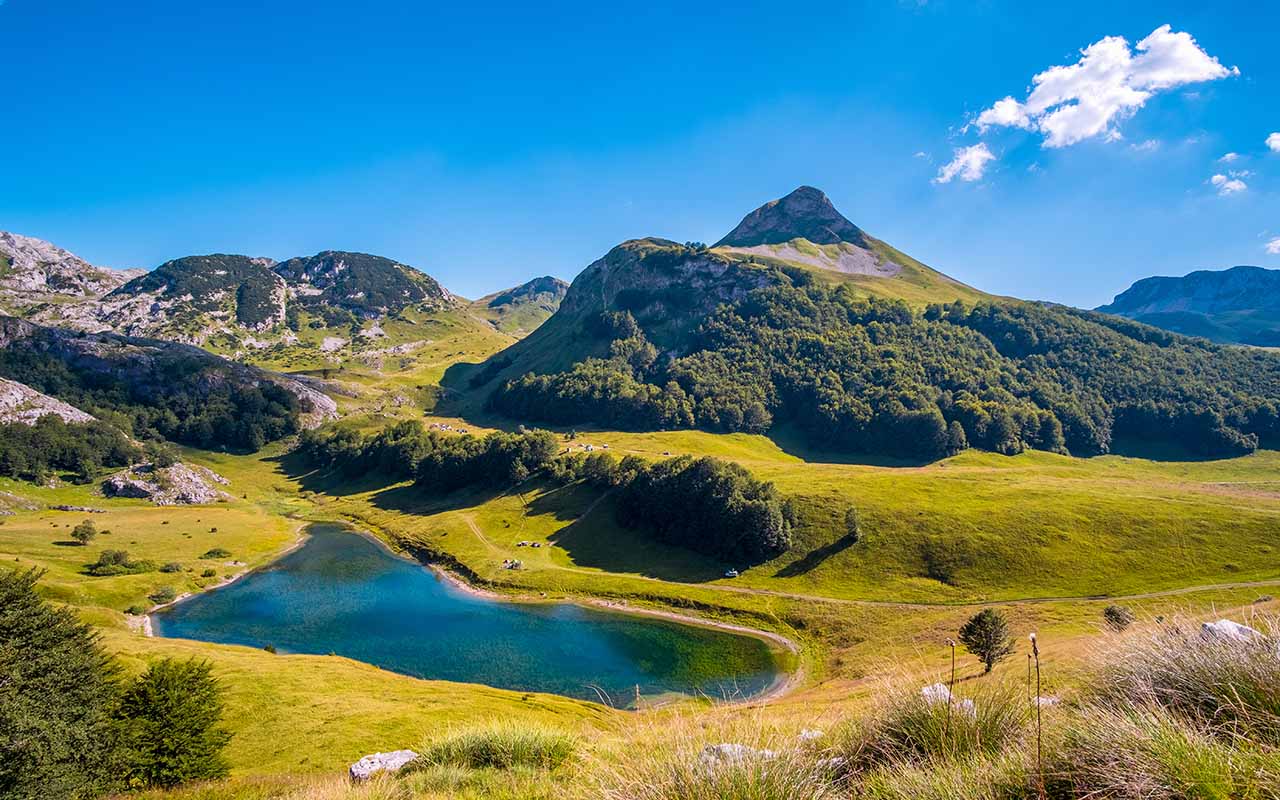 Kravice Waterfalls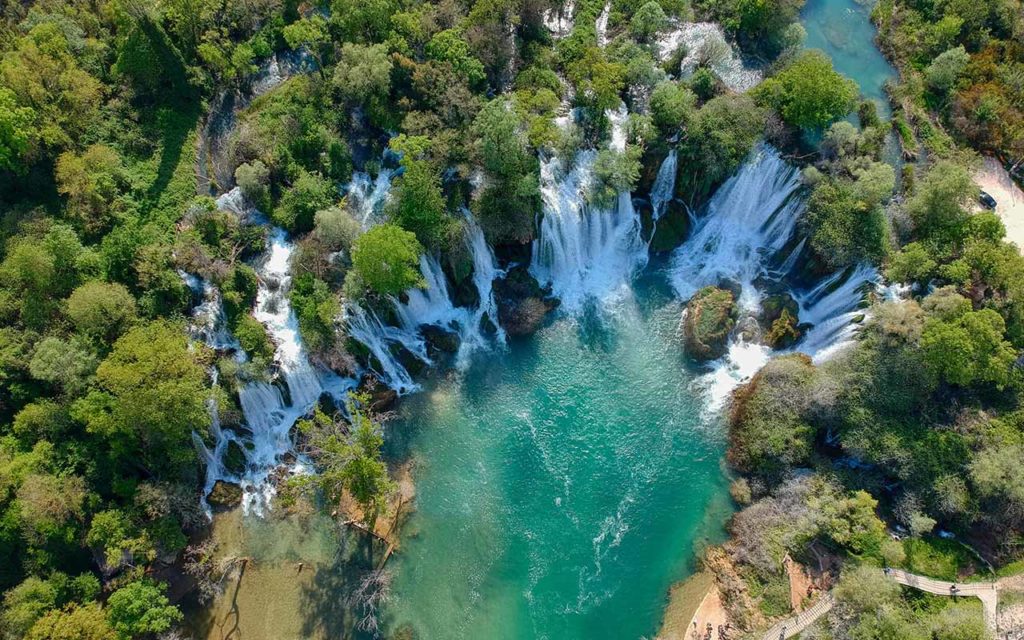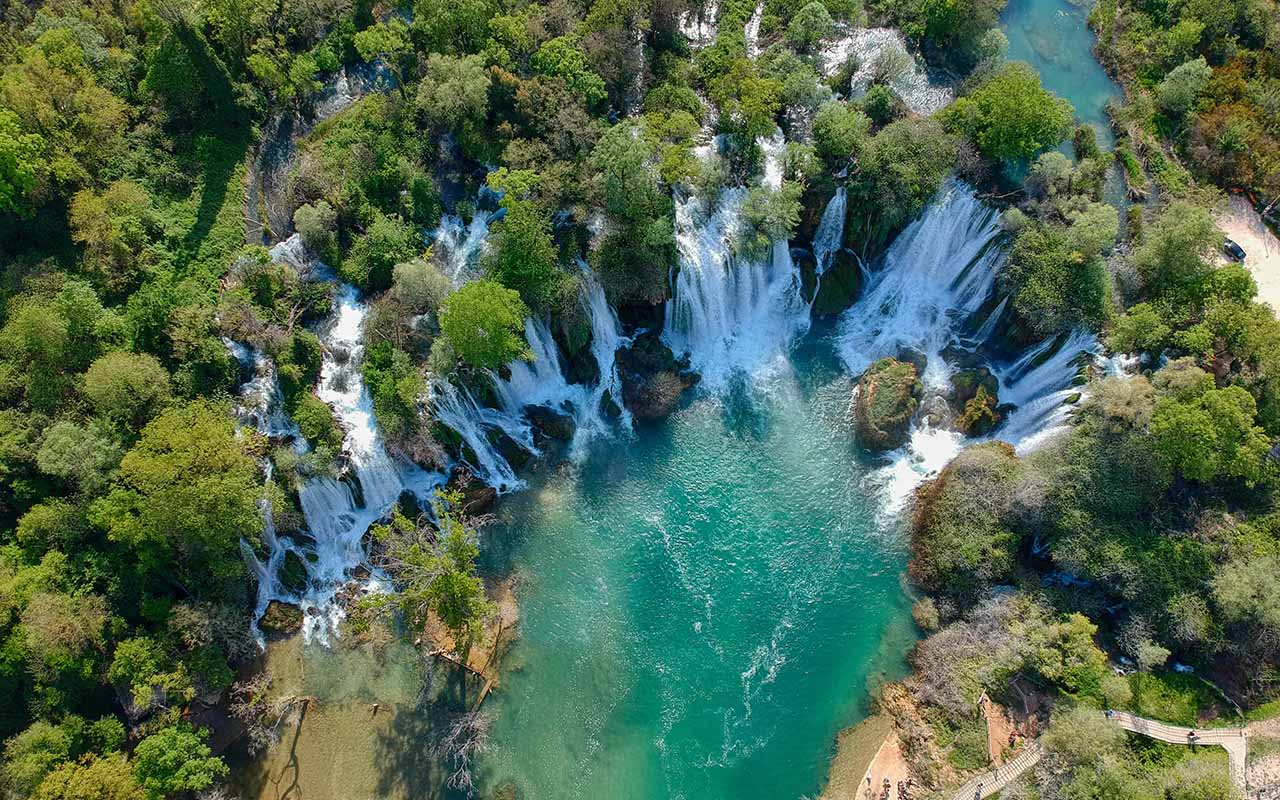 Prokoško Lake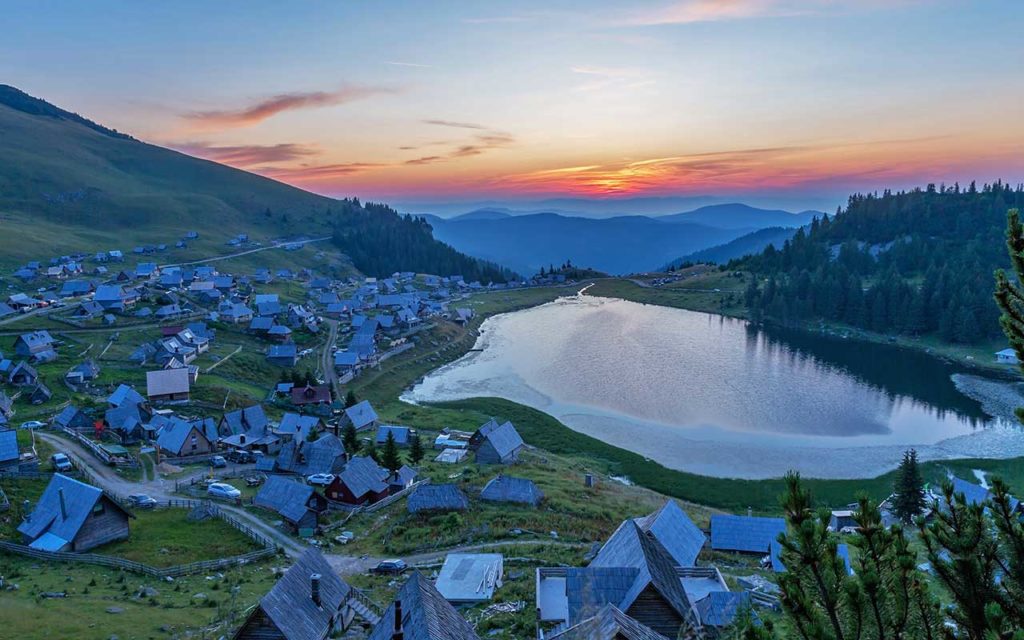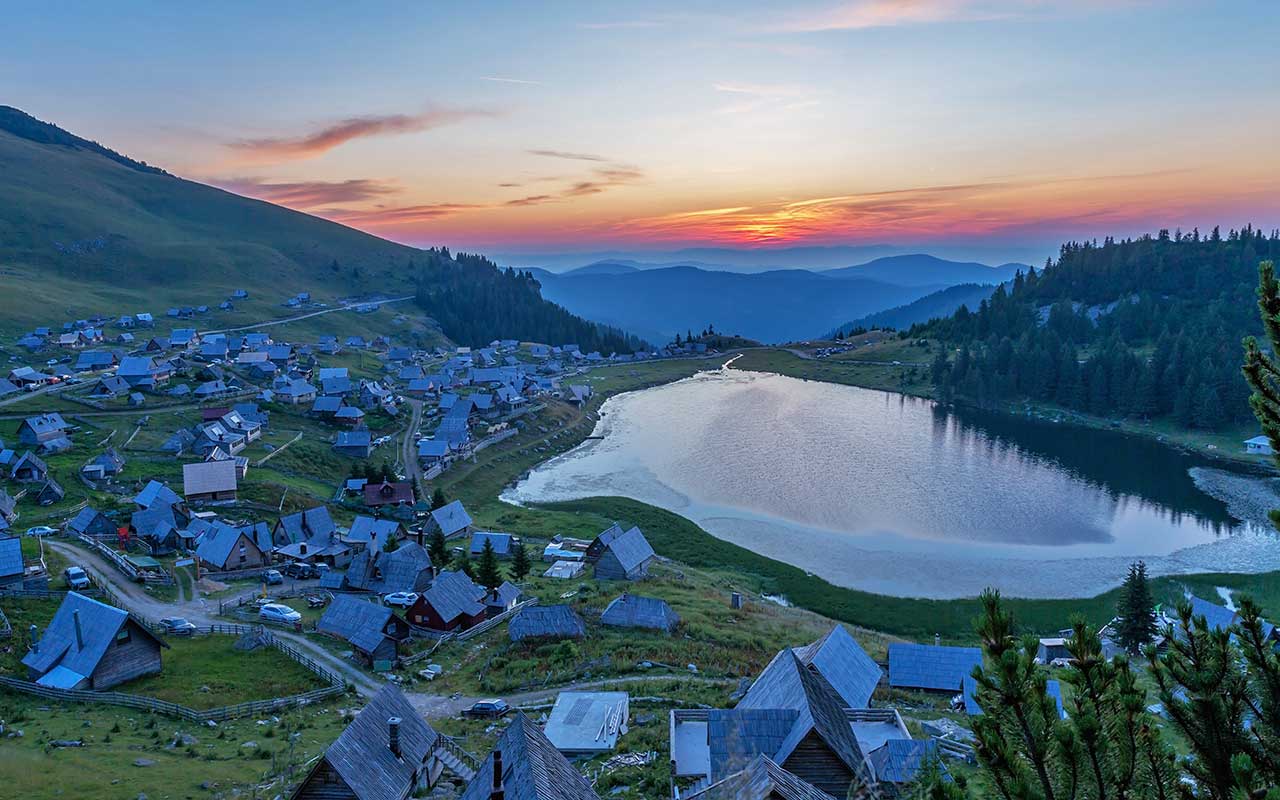 Vjetrenica Cave
Spring of the River Buna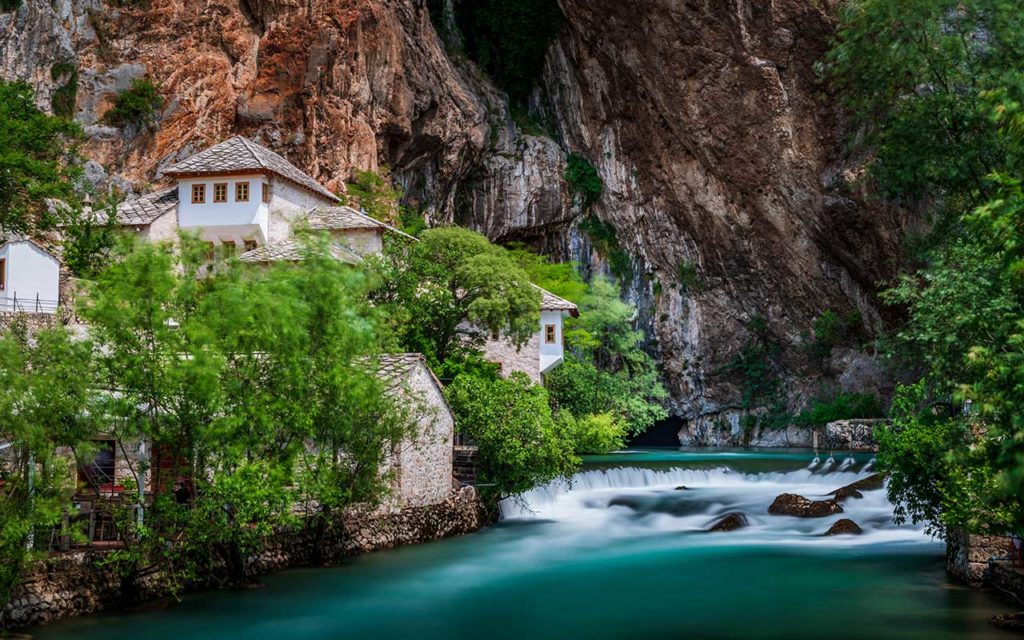 The Olympic mountains and monuments around Sarajevo
Hutovo Blato Nature Park
Ancient Roman Villa near Mogorjelo
Stolac Old Town
Pannonian Lakes near Tuzla (only saltwater lakes in Europe)
Stanišić Ethno Village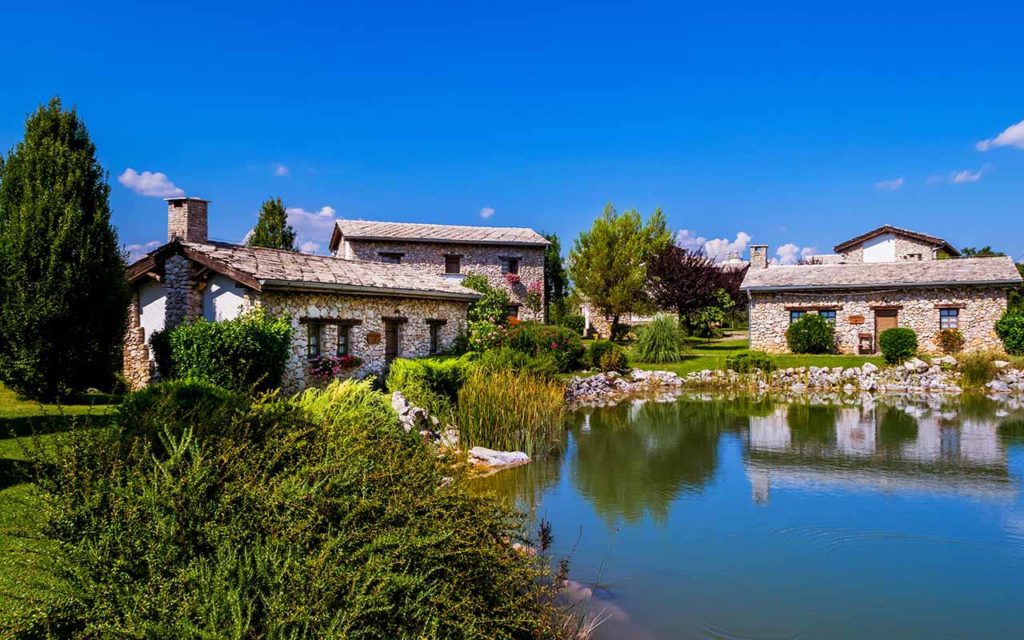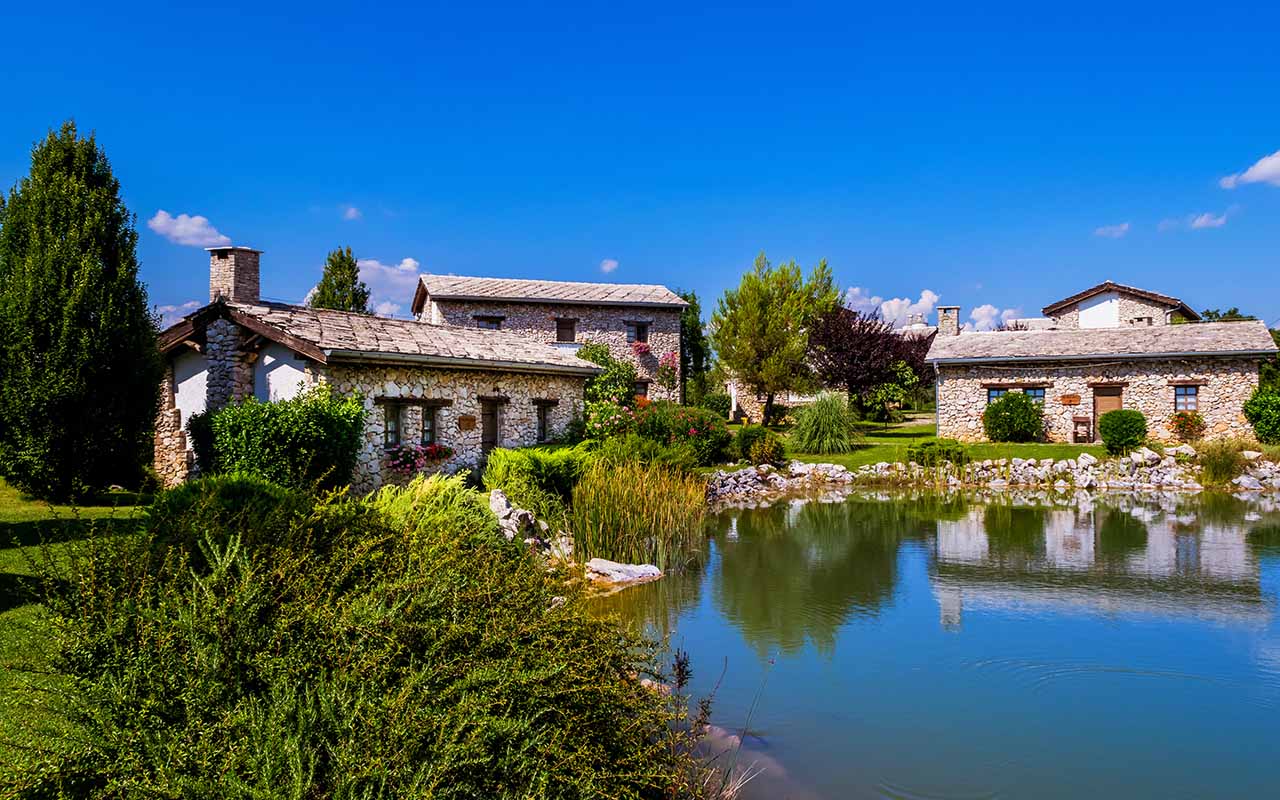 Perućica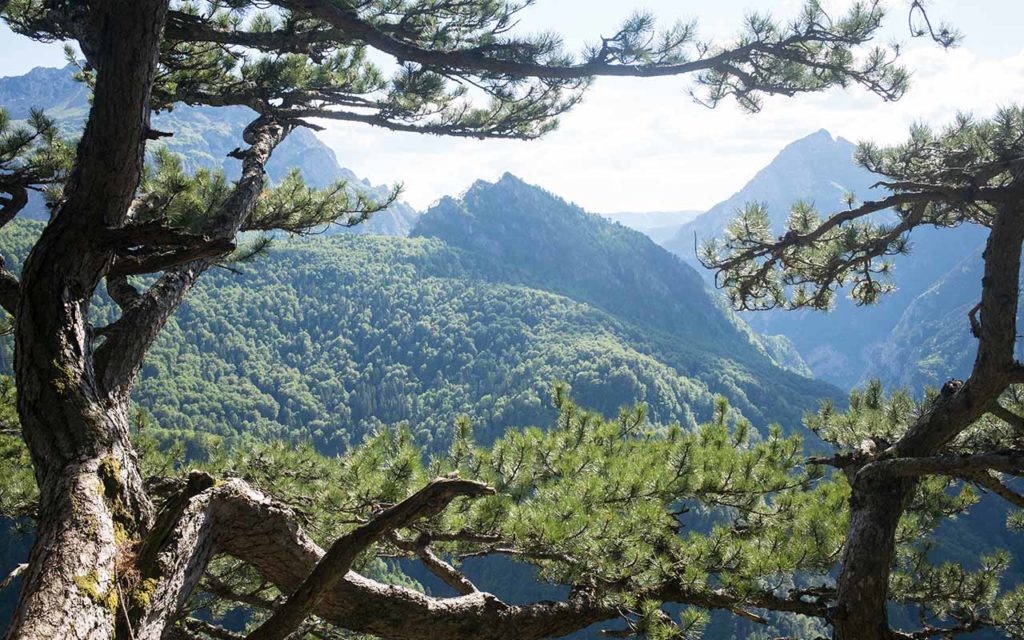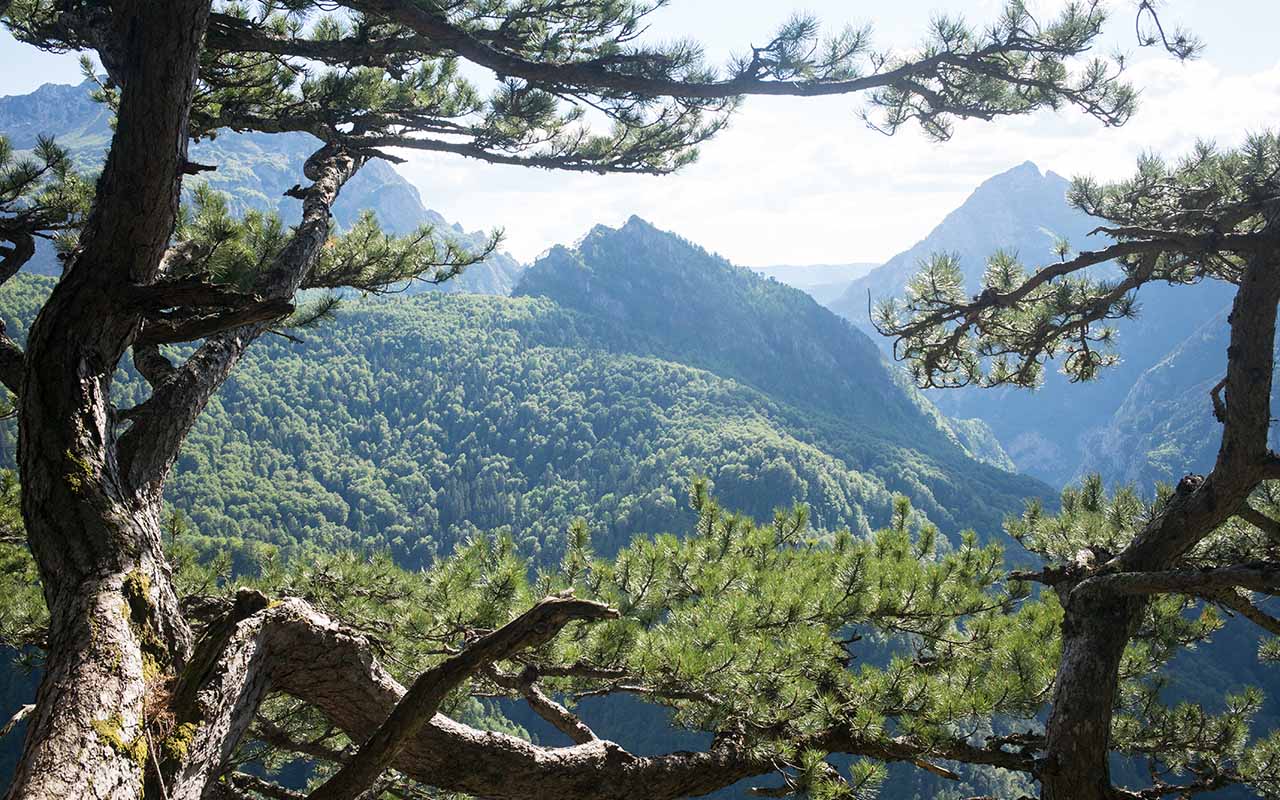 Unique Experiences in Bosnia
Rafting on one of the many rivers
Exploring cave Vjetrenica
Visiting Perućica, one of the only remaining jungles in Europe
Exploring Ark D-0, Tito's nuclear bunker
Seeing a medieval Bosnian necropolis
Walking down the Olympic bobsleigh track on Trebević
Seeing the Sarajevo tunnel of hope museum
Seeing Ottoman and Austro-Hungarian architecture side by side
Visiting the spot where Archduke Franz Ferdinand was assassinated
Experiencing the Sarajevo Film Festival
Book tours and activities at GetYourGuide.
Bosnia and Herzegovina Travel Summary
No matter how much time someone spends explaining what Bosnia & Herzegovina has to offer, their words can't do the real thing justice. Once you give it a chance, it will sneak up on you and end up having a special place in your heart.
Everyone I know who came to visit has expressed a desire to return, and I have no doubt that many of them will one day return. I invite you to join them. The heart-shaped country welcomes you with open arms.
Looking to book your trip to Bosnia and Herzegovina?
Check out the following services for booking your trip:
You Might Also Like to Read
Save and Pin for Later
If you've found our guide to Bosnia and Herzegovina travel really useful and want to revisit it for a future trip, remember to pin it to one of your Pinterest boards for safekeeping.