This post may contain affiliate links, meaning if you book or buy something through one of these links, we may earn an affiliate commission at no additional cost to you. Learn more
Booking flights doesn't have to be a hassle. In this article, we're going to look at the best tools for booking flights and explain the value of using each website or tool to book your flights.
With an estimated 800 commercial airlines operating globally, and in an age where booking can happen on a device at the touch of a button, it really has never been easier to book yourself on to a flight to a faraway land.
But all of these services, airlines, and information can be overwhelming if you don't know how to navigate it all.
Even more so, you could be out of pocket for $100s, even $1000s accumulatively, if you don't know all your options.
Here, you'll find our list of services and tools we've used to book flights, time and time again, with excellent, cost-cutting results.
Best Tools for Booking Flights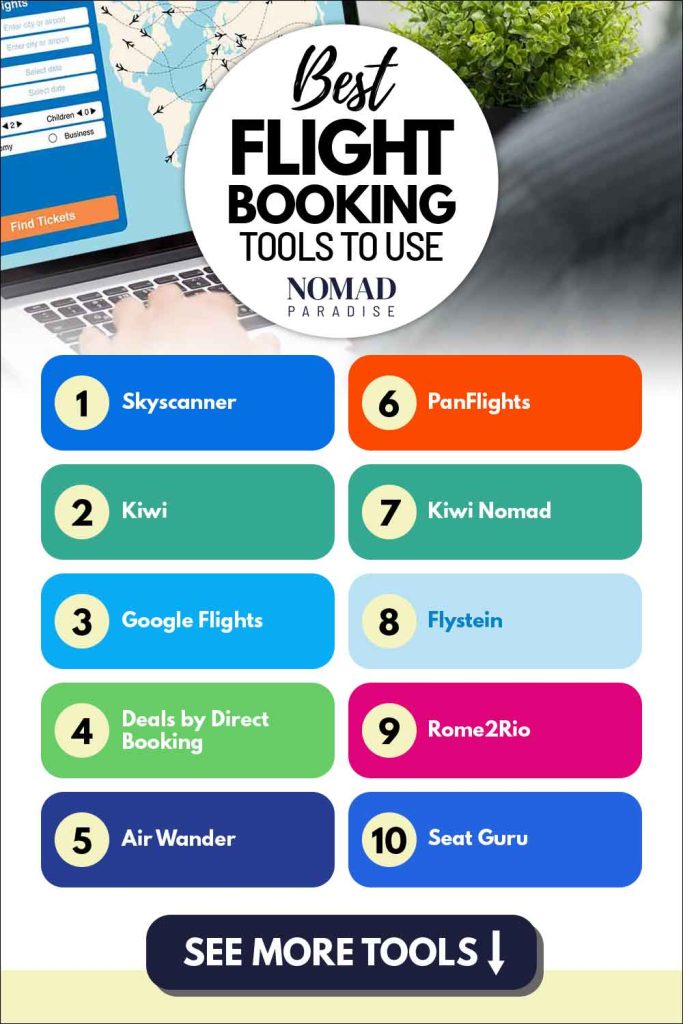 Search Aggregators
Always a great place to start, to get a large portion of your options laid out on the table.
These websites will scan through many airline websites and third party booking services across the internet, giving you the routes, times, and prices, all in one handy comparison list.
Based out of Edinburgh, Skyscanner has been the benchmark for flight aggregators for a number of years.
---
Go to Skyscanner
---
Where Kiwi excels is in its ability to find incredibly cheap routes, if you're flying long haul.
Just be careful to look at the layovers, as sometimes they can leave you as little as 45 minutes to get to your next flight.
---
Go to Kiwi
---
Purely because of the sheer amount of data they have access to, it's no surprise Google offers its own aggregator, which is very speedy and incredibly easy to use.
---
Go to Google Flights
---
Direct Booking
Airline Websites
On some occasions, you will be booking flights directly on the airline's website – either because they're not available elsewhere or they're cheaper on the airline's website.
Examples would include Southwest in the States, Air Asia, RyanAir, EasyJet, Air Moldova, and several others.
Booking Multi-City Flights
A handy little website that predicts the cheapest multi-day stopovers for any flight.
---
Go to Airwander
---
With PanFlights, you specify which areas to visit, and the minimum length of stay at each place.
Optionally, you can indicate to be at specific places on given dates, if you need to be at a conference, or festival, for example.
You can fly into one place, and continue your trip from another. Perfect if you have specific stops you need to make, but want to fill in the gaps.
---
Go to PanFlights
---
With this nifty little tool, simply enter the destinations you'd like to visit and Kiwi will find the cheapest route for you. If you're on a tight budget, this can be a fantastic go-to.
---
Go to Kiwi Nomad
---
Travel Booking Agents
If you don't enjoy planning your flights, you can turn to Flystein. For a fee, they will find you the lowest possible flight prices and the best itineraries.
If you find something cheaper, you don't have to pay them the fee. Pricing starts at $29.
Booking Planning Tools
Rome2rio searches any city, town, landmark, attraction or address across the globe.
With thousands of routes to get you from A to B by plane, train, bus, ferry, and car, you're never more than a click away from the fastest, cheapest routes to get you to your destination.
Deal Websites & Newsletters for Booking Discount Flights
Seat Guru
Seat Guru shows you a seat map of the airplane of your chosen flight. Perfect for choosing the best seats and, more importantly, knowing where the awkward ones are.
Scott's Cheap Flights
Scott, it seems, is quite the gent when it comes to flights. He will email you the best deals as he finds them. If any take your fancy, you're a few clicks away from your next adventure!
Other Flight Newsletters
If you want to get specific by country, Jack's Flight Club cover UK & Ireland, I Want That Flight cover Australia, and visit The Flight Deal if you're based in the United States.
Best Tools for Booking Flights Summary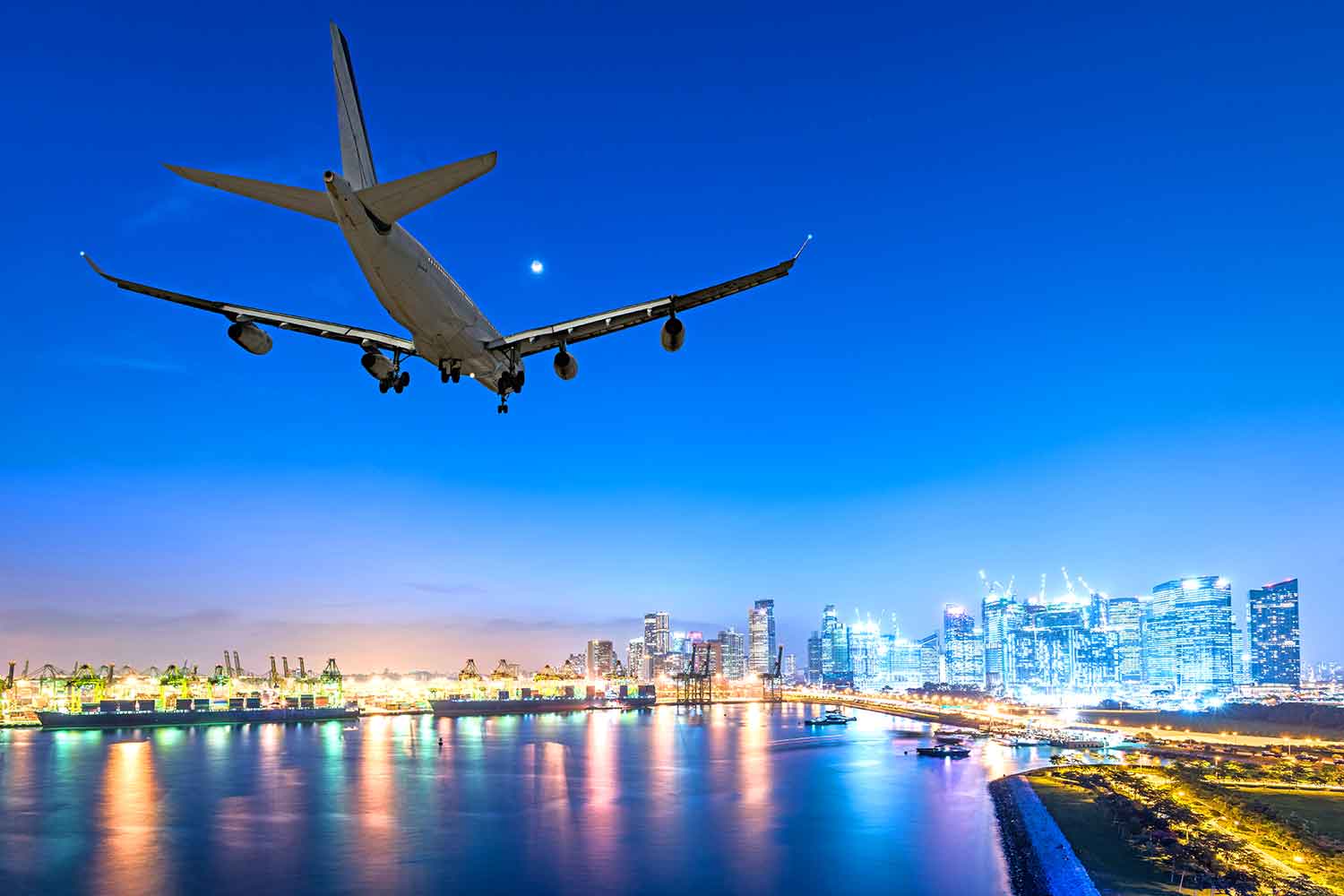 As the travel space continues to grow, more fantastic tools will enter the market. However, this list should cover all your bases and then some.
Whether you're flying forty minutes to a neighboring town, or half-way across the world on a year long adventure, always set aside a little time to do your research.
You'd be amazed at how much money you can save, and what you can discover, if you do.
You Might Also Like to Read
Save and Pin for Later
Keep these top tools for booking flights in a safe, easy-to-remember place, by saving this article to one of your Pinterest boards.
---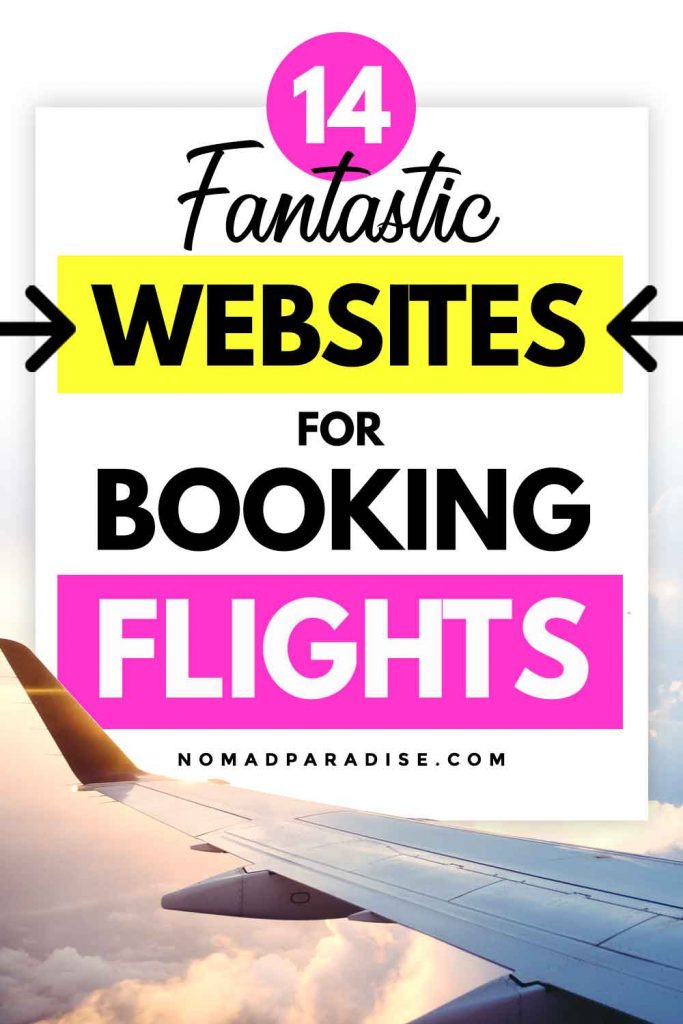 ---
Author: Doina Johnson is a content writer and strategist. She has been a digital nomad since 2016, and has traveled to over 30 countries to date.