This post may contain affiliate links, meaning if you book or buy something through one of these links, we may earn an affiliate commission at no additional cost to you. Learn more
Central Europe is world-famous for its rich and hearty sweets and pastries, and Hungarian desserts are no different.
Hungary is blessed with some truly sumptuous desserts. From crumbled to fluffy, vibrant to zesty, there are so many delicious flavors and textures to savor in Hungarian cuisine.
Forks and spoons at the ready, as we dive in and explore 14 traditional Hungarian desserts you simply need in your life!
14 Most Popular Hungarian Desserts
1 – Dobos Cake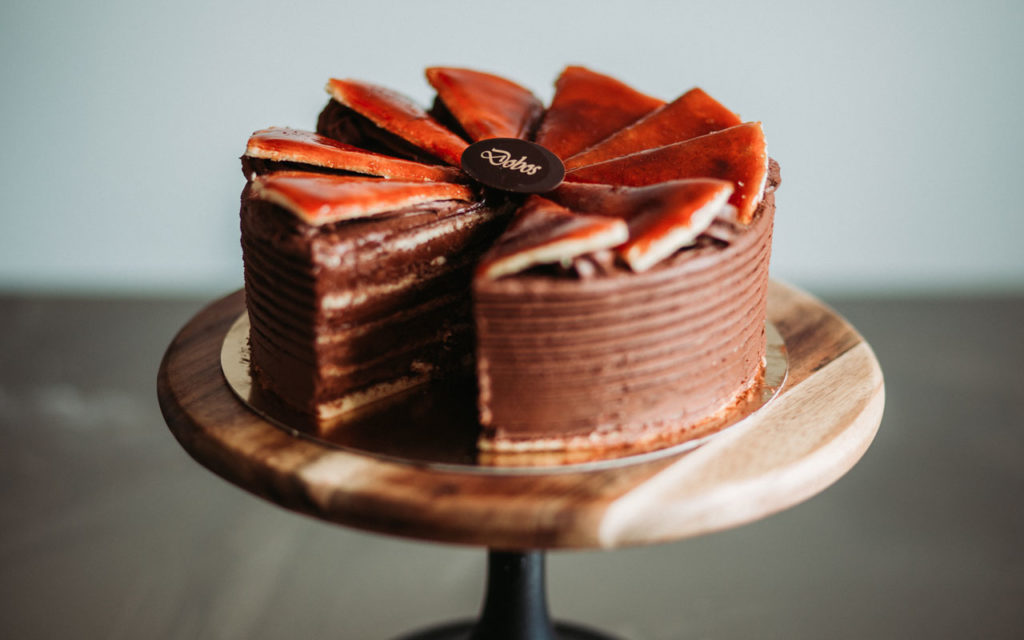 Hungarian confectioneries are often a stop during a sightseeing tour in Budapest. They are full of delicious cakes, pastries, and muffins.
Most of them were created by famous Hungarian confectioners, like József Dobos, the father of Dobos-cake. He was selling his cake across Europe's biggest cities in the 19th century.
His recipe was unique because it contained butter, but the recipe meant the cake didn't sour as quickly as other cakes.
His dessert is a chocolate-flavored, buttercream cake, with sponge cake layers, finished with hardened caramel on top.
Getting the perfect consistency of its caramel layer is a challenge, even for experienced bakers.
Ideally, it will not be too soft, too crispy, or too thin. It should melt as soon as you put it into your mouth.
Dobo cake is a rich and filling Hungarian dessert and one that's loved by Hungarians across the country.
2 – Krémes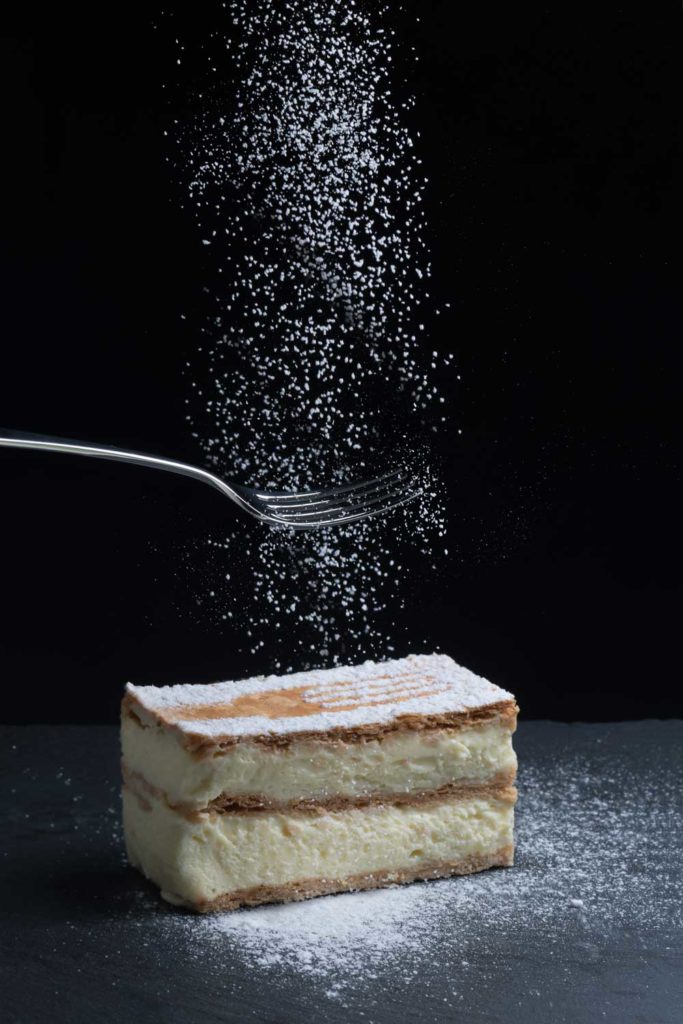 We Hungarians are good at making creamy cakes. Krémes, which literally translates to 'creamy' in English, is fluffy heaven for people with a sweet tooth.
It is made by filling vanilla custard between two layers of flaky, strudel-like dough. It's then finished with a generous sprinkle of powdered sugar.
Its origin is debatable. Some sources state it comes from the town of Szeged, but the French claim to have developed it into what it looks and tastes like now.
Krémes gained popularity in France, and a similar dessert called 'franciakrémes' was created as a result.
There's no doubt this is a creamy and filling dessert, prepared with plenty of passion.
3 – Pogácsa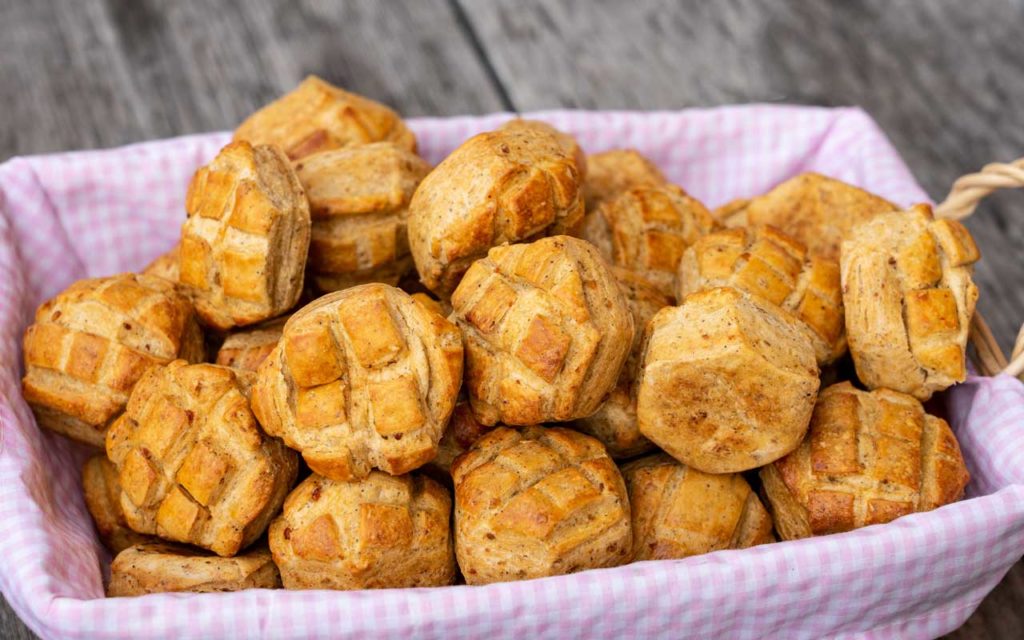 Pogácsa is a small, unsweetened, round cheese biscuit. It's the type of dessert grandparents would bake for their visiting family.
Because it's cheese-based and has a salty flavor, you'll commonly see pogácsa served during wine tours.
You can either make really small pogácsa or bigger ones that are ideal for the mornings when you don't have time to prepare breakfast.
Pogácsa features heavily in Hungarian folktales. Many folktales start with poor young men leaving the family house to seek fortune and see the world, with a pogácsa baked in ashes.
4 – Kakaós Csiga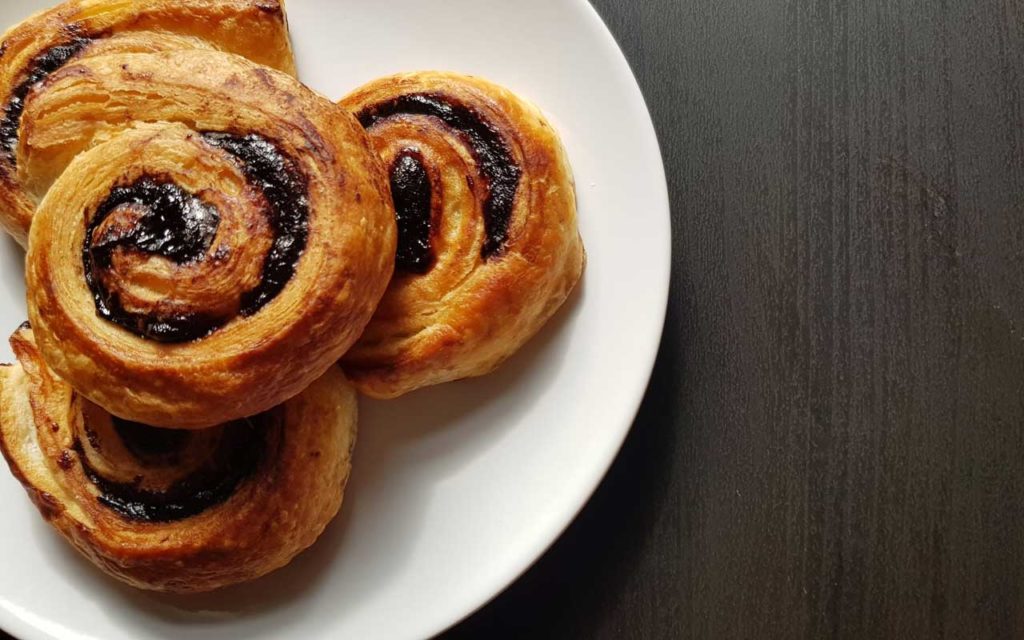 If you love particularly sweet desserts, kakaós csiga is a Hungarian delight you should definitely try.
It's very similar to a cinnamon roll, but it uses rich cocoa instead of cinnamon.
If you walk through the streets of Budapest, you'll see kakaós csiga sold in literally every supermarket and bakery.
Hungarians always debate whether it should taste more like Dutch cocoa or sweet chocolate. Every bakery will have a different take on the recipe.
Regardless of whether you like desserts with indulgent sweetness, or something a little more bitter, kakaós csiga are a must-try dessert when in Hungary.
5 – Palacsinta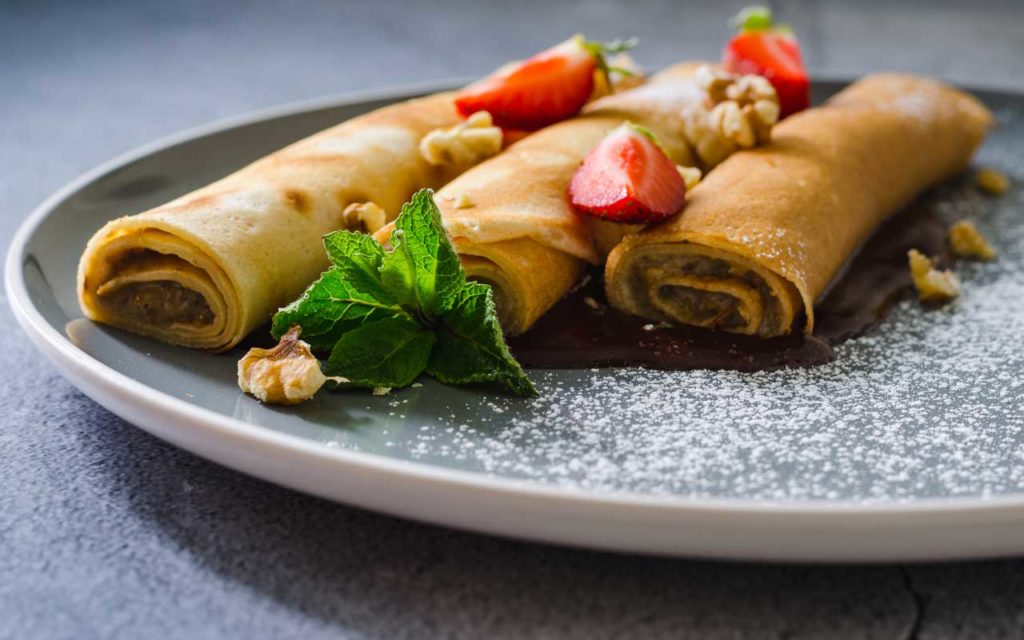 Hungarian pancakes, or palacsinta, are a very popular convenience food. They are one of the breakfast staples in Hungary.
Hungarian pancakes are much thinner than the well-known American type but thicker and smaller than the French crepes.
Palacsinta are mostly flavored with chocolate, jam, cottage cheese, and cinnamon (of course only one of them at a time).
You can also make them into a savory dish, as Hungarians like to stuff them with meat for the main course.
There's also a small Hungarian restaurant chain that only offers pancakes on its menu.
They serve a wide range of palacsinta, as appetizers, mains, and desserts.
The most popular variation of pancakes is Gundel-palacsinta, named after the creator, Károly Gundel.
He was a Hungarian cook and restaurant owner who opened his place in the capital city for orders.
He would serve caramelized walnut and rum-filled palacsinta, covered in dark chocolate. Today, it's a wildly popular palacsinta choice.
Rich and sumptuous, palacsinta are popular across all Hungarian cities. They are one of the must-try foods in Hungary.
6 – Zserbó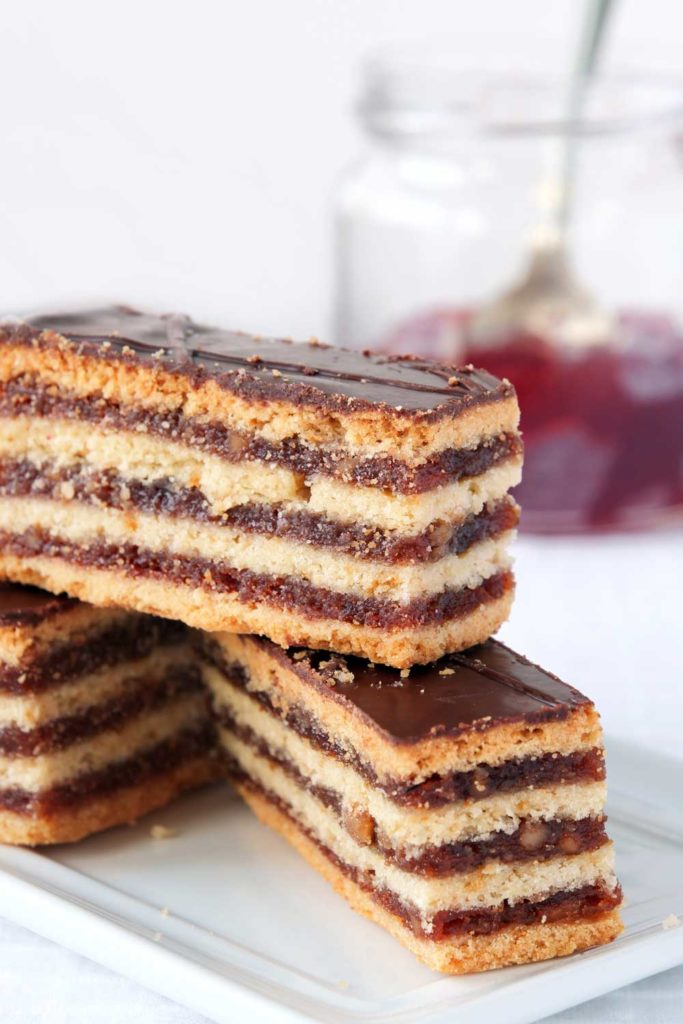 The zserbó is phonetically written, and it comes from the name Gerbeaud. Gerbeaud was a talented French confectioner who first prepared this dessert in 1884.
Zserbó is a delicious, crumbly layer cake. Walnut-crumbed layers are stuck together with generous helpings of apricot jam and topped with chocolate.
Gerbeaud invented the dessert shortly after taking over a well-loved café in the heart of Budapest owned by famous confectioner Kugler Henrik.
The location of the café meant his desserts became wildly popular very quickly.
Today, desserts like zserbó are nostalgic among the older generation and are becoming a hit with the younger generation of Hungarians.
7 – Havas Háztető
Imagine a little yellow house with brown windows and a snow-white roof. That is the concept behind havas háztető, another traditional Hungarian dessert.
Its name means snowy rooftop because the triangle-shaped pastry forms the shape of a rooftop.
It's accompanied by vanilla pudding in a wafer-like frame, chocolate bits in the center, and a sprinkle of powder sugar on top.
This is a Hungarian dessert you won't find easily in the capital city. It's a traditional recipe that's prepared by the older generation of cooks in more rural areas.
It's the type of dessert a loving grandparent would prepare for her or his beloved grandchildren. Havas háztető is delicate, filling, and a must-try Hungarian dessert.
8 – Kürtős Kalács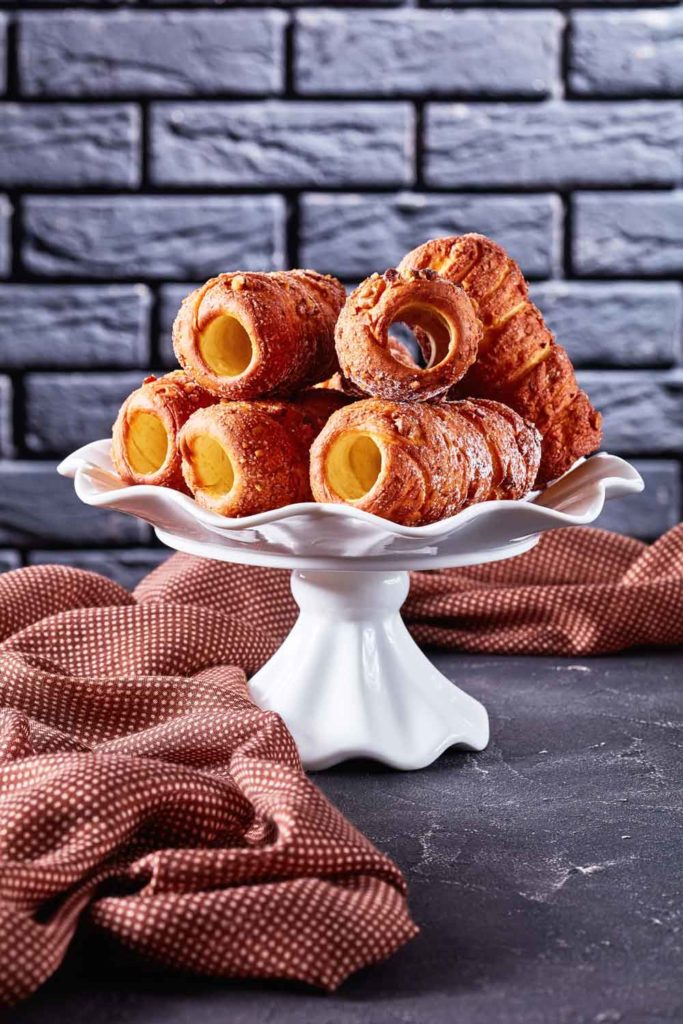 Kürtős kalács translates to 'chimney cake', due to its hollowed, chimney-like structure.
Kürtős is considered a street food in Hungary because homemade yeast doughs simply can not be baked properly in a regular oven.
The wooden rolling pins the street food sellers use guarantee the dough is constantly rotating, making the outer surface crispy and golden brown.
From a distance, holding a chimney cake can look like you're holding a smoking chimney!
You can choose from several flavors such as cinnamon, coconut, vanilla, chocolate, and even Nutella!
9 – Gesztenyepüré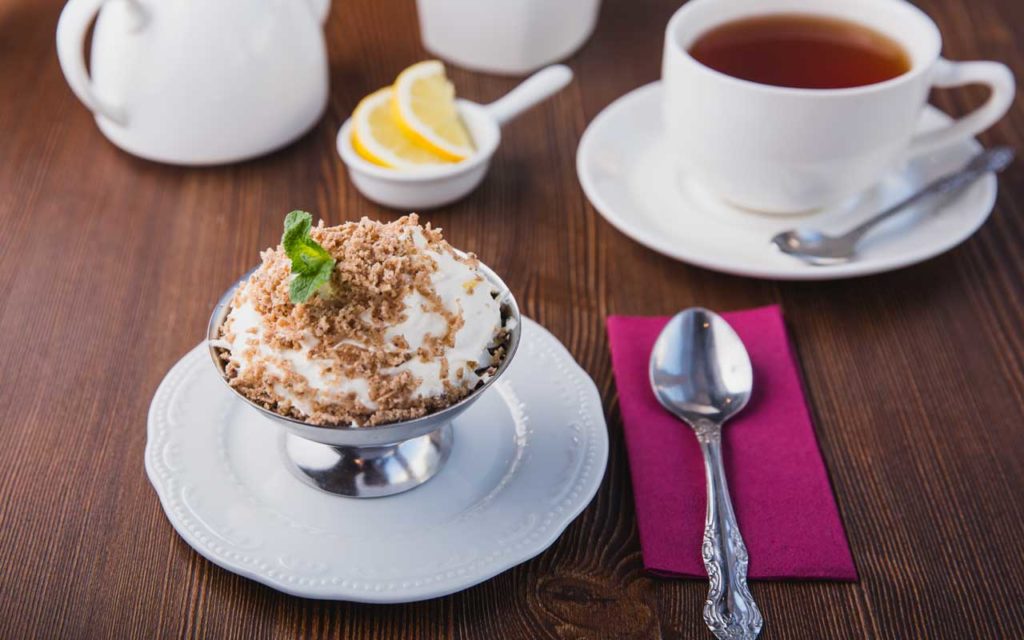 Gesztenyepüré, or 'chestnut purée' in English, is a small, delicate dessert consisting of chestnut nestled among lots of whipped cream.
Most Hungarian grocery stores sell small cubes of refrigerated chestnut. Grate or cut these chestnut cubes over a bowl of whipped cream, and you have one of Hungary's most beloved desserts.
Gesztenyepüré is deceiving in that it looks dainty, but it's so filling. It's a simple and easy dessert to prepare for friends and gatherings.
To add a little sharpness, some Hungarians add iced fruit of flavor-infused chestnut cubes to this popular dessert.
10 – Aranygaluska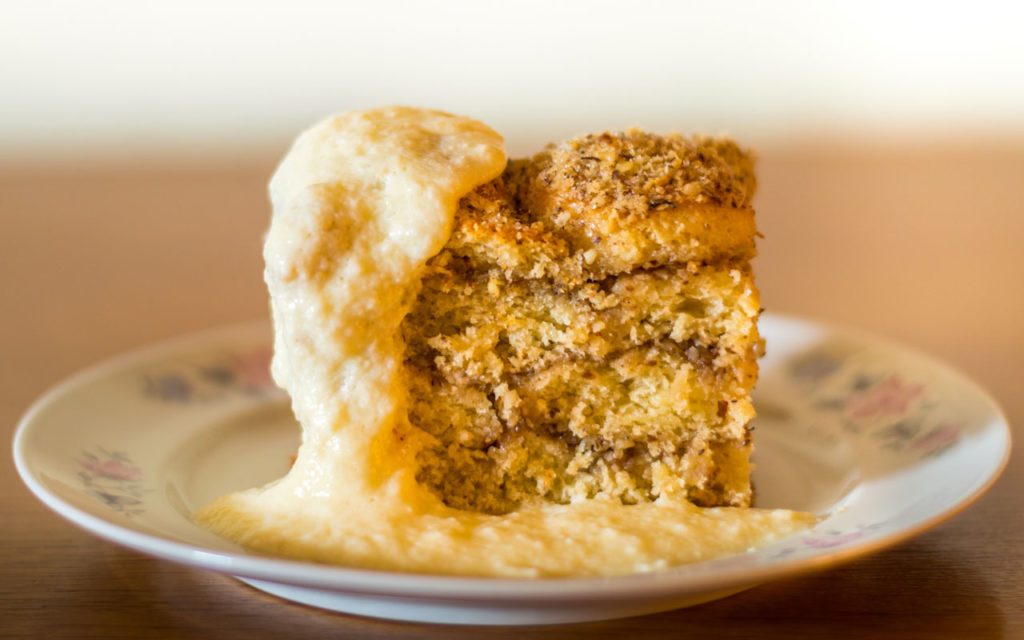 Aranygaluska is a rich, flavorful dessert, known as the 'golden walnut dumpling'.
To make it, first, you prepare the galuska. Add plenty of sugar and walnuts to yeast dough, and mix thoroughly. Then, bake it in the oven for thirty minutes.
The sugar and walnuts melt into the dough during the baking. Once you remove the pan from the oven, you're greeted by a delightful aroma.
Paired with a piping hot vanilla pudding, aranygaluska is a true Hungarian delight.
Aranygaluska is a typical Friday-food for Hungarian school canteens. It's a divine treat, and it's very much a Hungarian dessert to try.
11 – Somlói Galuska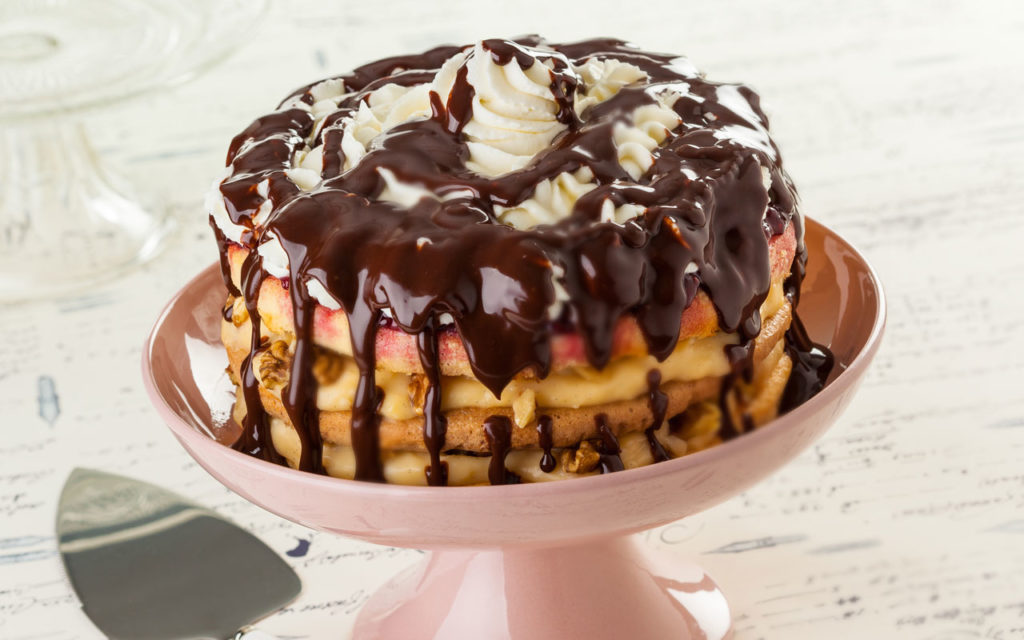 Somlói galuska consists of three types of sponge cakes: regular, chocolate, and walnut. It is one of the oldest Hungarian desserts, and often seen as a Hungarian take on the trifle.
After preparing the sponge cakes, you need to cut them into small pieces and mix them together.
Add some rum and raisins, and prepare the chocolate sauce for the top by melting dark chocolate. Finally, add a little whipped cream, and you're good to go.
Somlói galuska and gesztenyepüré are the two typical takeaway desserts in Hungarian cuisine, and they are utterly delicious.
12 – Túrógombóc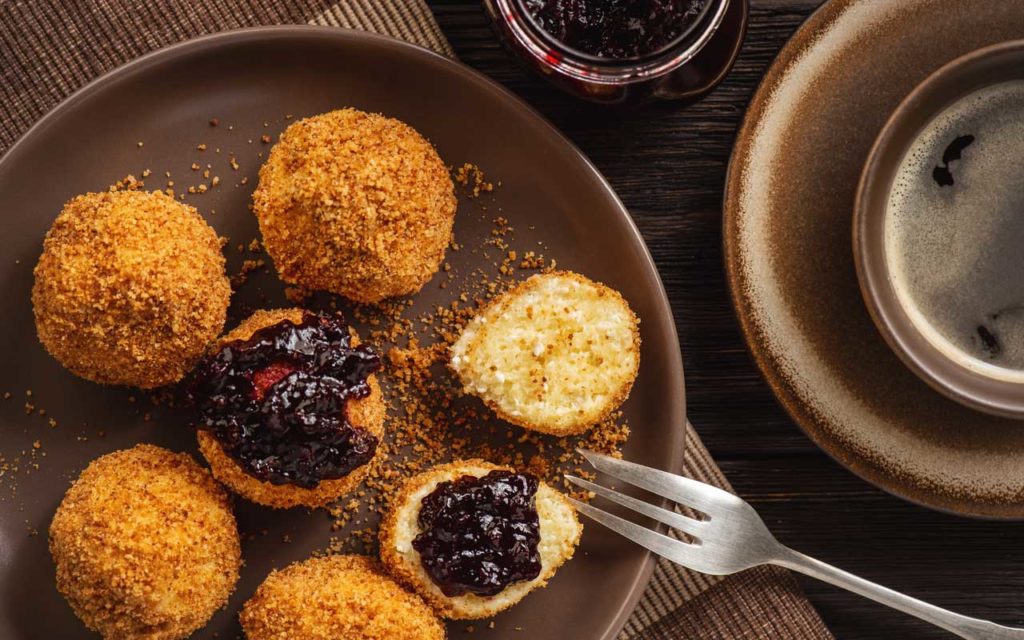 If you're even a little familiar with Hungarian cuisine, you'll know that cottage cheese (túró) is very popular in the country.
Túrógombóc is one of the most popular cottage cheese desserts. Essentially, it's a plump dumpling filled with creamy túró.
Its ancestor, the Czech plum-filled dumpling, became popular among the noble Hungarians and in the Royal Court of the Habsburgs in the late 17th-18th century.
Experts say it was not only desirable to have this dish on the table, but it also helped make the Hungarian milk industry far more lucrative, due to demand for the cheese.
The first cookbook that features túrógombóc was published in 1864. Today, it's still a popular recipe in most Hungarian cookbooks.
13 – Túró Rudi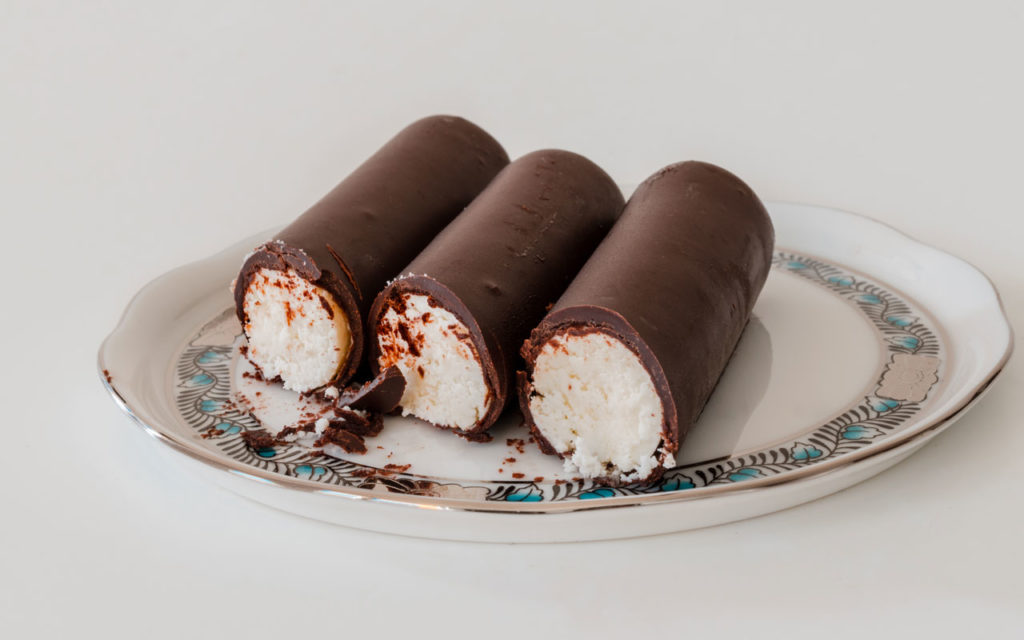 Another wildly popular cottage cheese Hungarian dessert is túró rudi. It's a simple dish, but one beloved by so many Hungarians.
Túró rudi consists of a cylindrical dark chocolate casing, filled with creamy cottage cheese.
For this reason, it's refrigerated and eaten cold, so that it keeps its consistency and texture.
Túró rudi has an iconic red and polka dot wrapping, which Hungarians instantly associate with this chocolatey delight.
The dessert originates from the USSR. The Hungarian creators were guests in the Soviet Union, where they saw a similar túró-filled dessert, which inspired the Hungarian version.
Túró rudi has been enjoyed in Hungary for the best part of a century. It's a culturally significant Hungarian dessert, and it's eaten across the country.
14 – Máglyarakás
Máglyarakás is a simple and wholesome bread pudding that's very popular across Europe. It's a great way to use dried bread if you don't want to throw it away.
Hungarians add egg yolk to their bread pudding, which turns a golden brown color while cooking in the oven.
Máglyarakás requires particular preparation to maximize its flavor. Hungarians love to soak their dried bread in custard, before assembling it.
You then add apple slices and apricot jam, and once baked, top the pudding with a little meringue.
Máglyarakás is a simple yet delicious Hungarian dessert, that utilizes simple ingredients you can find at home.
Hungarian Desserts Summary
Hearty, sweet, and mouthwatering to look at, Hungarian desserts are a true treat for your eyes, nose, and stomach.
Both nuts and cheese feature prominently in many of Hungary's desserts. This helps balance the sweetness with some savory notes.
Combine these flavors with rich, buttery pastries and dough, and you have sweet, filling foods enjoyed by people of all ages.
If you love your comfort foods or have a sweet tooth, Hungary has so much culinary joy to offer you. You may never want to come home!
Before we leave, one last time, here's the full list of all the Hungarian desserts we looked at in this article.
Be sure to have this list of Hungarian desserts handy when you visit so that you can try one or more of these popular and traditional foods.
Dobos Cake
Krémes
Pogácsa
Kakaós Csiga
Palacsinta
Zserbó
Havas Háztető
Kürtős Kalács
Gesztenyepüré
Aranygaluska
Somlói Galuska
Túrógombóc
Túró Rudi
Máglyarakás
You Might Also Like to Read
Save and Pin for Later
Want to keep the list of all these delicious Hungarian desserts in a safe place? Save this article and pin it to one of your Pinterest boards for later.
---
---
Contributor: Claudia Moricz is a Hungarian translator and creative writer from Sarospatak. When not translating texts, Claudia writes on a number of topics relating to her home country, including Hungarian food and top destinations.
Images licensed via Shutterstock