This post may contain affiliate links, meaning if you book or buy something through one of these links, we may earn an affiliate commission at no additional cost to you. Learn more
Looking for things to do in Tokyo that aren't on page one of the top tourist guides? Keen to see this remarkable city through a local's eyes?
If you're planning to visit Tokyo and want to venture off the beaten path, then thankfully, you've come to the right place. Let's dive into this incredible city, and uncover 15 of its off-beat, unknown experiences.
Unique and Quirky Things to Do in Tokyo
No-one knows a city's secrets quite like those who have explored, lived in, and breathed a city for weeks, months, and years. We all know Tokyo is a special city. And we all know there are millions of things to do in Tokyo.
Plenty of websites tell us about the Skytree, Imperial Palace, and popular sushi bars. That's a given. But what about those unique experiences? What about those off-the-beaten-track adventures the big tourist websites don't cover? More than ever, as tourism booms in many countries, we crave these quirky, unique experiences and moments.
To help you see a truly different side to this wonderful city, we've sought the collective wisdom of 15 Tokyo experts. From tour guides to intrepid explorers, hotel managers to local residents, all have kindly shared with us their most beloved things to do in Tokyo.
These unique experiences will help you see a completely different side to this magnificent place and help create memories that will last a lifetime. Here are 15 truly unique and quirky things to do in Tokyo, for an unforgettable trip to Japan's awe-inspiring capital.
1. Take a Taiko Drumming Lesson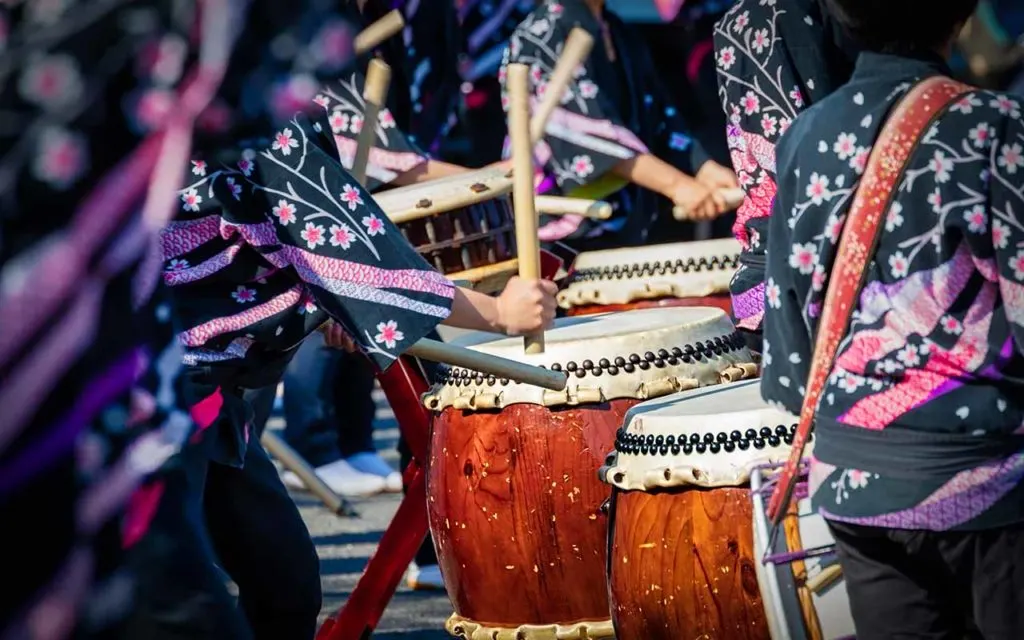 Tokyo is full of unique activities – Taiko Drumming is one of those. You may hear these percussion instruments in almost hypnotic performances around Japan, but learning how to play one? That's an experience you'll likely never forget.
If you're void of any musical rhythm, like me, playing an instrument with no prior practice can be intimidating. So, when I decided to search for a taiko drumming lesson in Tokyo, I wanted a relaxed and fun setting to learn in.
That's when I found Studio Hougaku Academy, also known as the Kamata School in Tokyo. This local drumming studio is perfect for learning the basics of Taiko Drumming in Tokyo.
Taking a trial lesson costs 2,160 Yen ($20 USD) and lasts around 90 minutes. You're placed in front of a large wooden drum, handed your bachi (drum sticks), and an instructor specifically for beginners takes over.
The moment before I made my first strike on the drum, I was so nervous. Locals packed the small studio. But this relaxed and welcoming atmosphere made it so easy to learn – even if there were mutual laughter about my taiko drumming skills.
Be prepared; this is a full-body workout. Your body instinctively flows along with the beat of your bachi on the drum. While I'm not musically talented, a one-off taiko drum lesson in Tokyo was an incredible experience – not only was it fun to bang on a drum, I couldn't stop laughing and smiling with all the friendly locals.
– Ben McLaughlan | Australian traveler of 7 years and founder of Horizon Unknown
2. Visit Togoshi Ginza and the Togoshi Tofu Shop
One of our favorite hidden gems in Tokyo is the traditional shopping street of Togoshi Ginza and the Togoshi Tofu Shop, located in southwest Tokyo.
Take the afternoon to explore the unique yet traditional shops and taste some of the freshest tofu you'll ever find — a fabulous cultural experience for any trip to Tokyo.
The tofu shops are a truly authentic experience where locals buy for their daily meals, and travelers can experience amazingly fresh tofu and soy milk, among many other delicacies.
The art of tofu making is a great way to immerse yourself in Japanese culture. Togoshi Ginza is filled with traditional local shops offering fresh produce, fish, and other household goods.
Bamboo brushes, hand-made teapots, or knives forged in the tradition of centuries past. Many of these shops also display the iconic beckoning cats (maneki-neko) figures as a good-luck charm to bring in customers.
Togoshi Ginza is one of the few traditional shopping neighborhoods left in Tokyo. We also think Yanaka Ginza, located in North Tokyo, is quite interesting as well. It's a must-see and easily accessible from Gotanda Station (JR Yamanote Line – Tokyo's "circle line"). It's just one stop on the Tokyu Ikegami Line from there to Togoshi-Ginza.
The perfect hidden gem while exploring the bustling, modern metropolis of Tokyo, and a great way to experience authentic Japanese culture and food!
– Laura Lahm | Experienced Tokyo expat and founder of Colorful Cities
3. Dine at a Prestigious Referral-Only Restaurant
Referral-only dining in Japan is believed to have originated from ryōtei (料亭), a type of luxurious traditional Japanese restaurant, which dates back to the 1700s. With roots in the country's prominent Geisha traditions, this practice is closely linked to Japan's national culture of strong, respectful, and meaningful relationships, including the one between a chef and his/her patrons.
While it's nearly impossible for guests to the city to access this underground world alone, The Ritz-Carlton, Tokyo bridges the gap, arranging referral-only reservations by calling on a network of strong relationships built by the staff entrusted to serve as concierges at the hotel.
The hotel can arrange these experiences with acclaimed chefs like Sugita-san from Sushi Sugita, and at coveted restaurants such as Sukiyabashi Jiro, Yukimura, Ishikawa, Kohaku, Kanda, Ryugin, Narisawa, and more.
4. Take an Airline Hangar Tour at Haneda Airport
While there are quite a few airports around the world that offer observation decks where people can watch aircraft take-off and land, Japan is one of the very few – if not the only – countries where maintenance hangars of major airlines can be visited by the general public. What is more, they can be visited for free!
In fact, both of the two major Japanese airlines – ANA and JAL – offer such tours as part of their community programs at Tokyo Haneda airport.
The tours consist of a short presentation (unfortunately only in Japanese) and a walk around an actual hangar where aircraft can be seen in all stages of the maintenance process – with their seats out, surrounded by scaffolding, etc.
After you are done with the tour, you can also head to one of the airport's observation decks and spend some time watching aircraft take-off and land. The tours are perfect for aviation enthusiasts, of course, but they are also interesting to take if you are traveling with kids or if you are interested in technology in general.
After all, how often is it that you get to see an aircraft undergoing maintenance from just a few feet away?!
– Keishi Nukina | Founder of KN Aviation
5. Dine and Get Up, Close, and Personal with Sumo Wrestlers
The Palace Hotel's Grappling Package gives you a unique opportunity to be in the presence of Japan's most awe-inspiring athletes: sumo wrestlers.
If you're visiting Tokyo in January, May, or September, you're in luck. These months are when the annual sumo wrestling tournaments are held. Led by an experienced docent and sumo wrestling broadcaster, you'll get behind-the-scenes access to the tournament. Seeing these magnificent athletes in person is truly a sight to behold.
The tour also gives you the opportunity to visit a sumo training stable and eat at the same table as the wrestlers. You'll eat a traditional chanko nabe. This delicious stew is cooked by the wrestlers themselves and will lay the foundations of an experience you'll remember for the rest of your life!
6. Experience a Live Traditional Japanese Performance
Japan has a vibrant history of artistic performance styles unique to the culture. Seeing one of these performances live is something you cannot experience anywhere else in the same way.
Some of my favorite performance styles include the traditional arts of Noh, Kabuki, and Bunraku puppetry. Song and dance; elaborate make-up and masks; puppets and poetry — these ancient (and often supernatural) stories can transport you to whole other realms and dimensions. Rakugo, which dates back to the Edo period, is a form of comic storytelling entertaining to this day.
In the modern avant-garde realm is Butoh — one of my favorite performance disciplines that I've personally practiced for many years. Butoh arose after World War II as a response to the devastation and a resistance to traditional forms. Since the nature of Butoh itself resists fixation, it is something that is better to be experienced than explained.
These performances are mind-altering experiences. If you catch any of these while in Tokyo, you'll see Japan in a whole new way.
– Sophie Remolde | Founder of Lobsterbird
7. Sing Your Heart Out at a Karaoke Parlour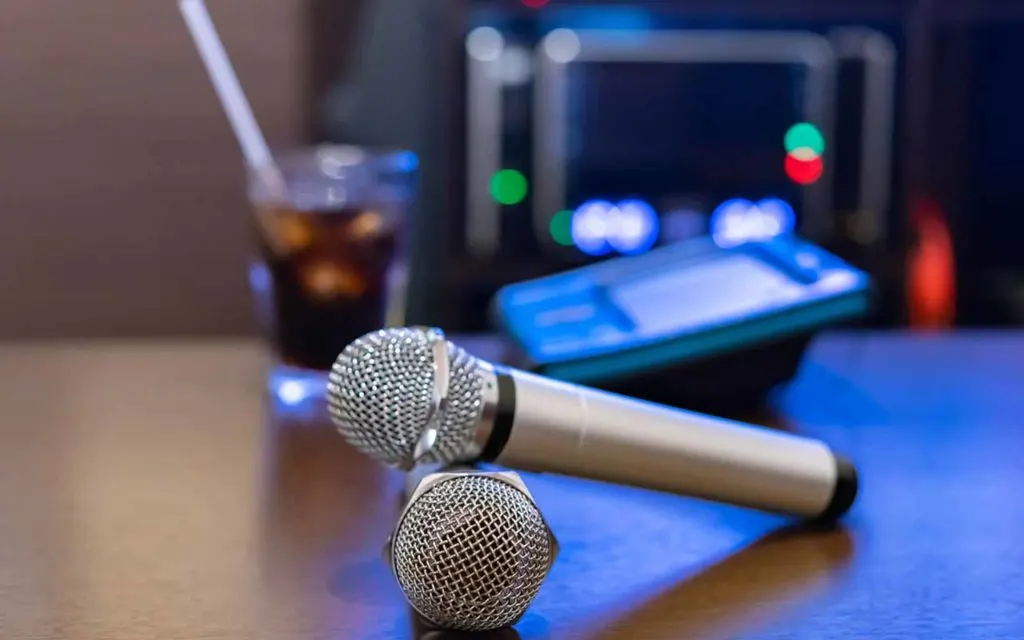 For one of the most fun and unique Tokyo experiences, visit any one of Tokyo's karaoke parlors.
The big, national karaoke chains like Big Echo are found in various cities. These are identified with garish signs in both English and Japanese, tend to be on the upper floors of buildings, and found in amusement centers.
Once you've selected your parlor, you walk in and tell the receptionist how many people in your group and how many will participate in the karaoke. You also need to tell them how much time you want.
Time is bought in increments of half hours. Each half-hour costs around 700 yen. Once you've paid, you'll be taken through to a small, seated room. Use the tablet to select your language, and let the nostalgia soar as you flick through a range of songs on the big screen.
They also have a nice selection of things to eat and drink, which you can choose from a menu. You must order at least one drink.
The song selections in English were pretty numerous. We were surprised to find they had about 9 out of the ten songs we wanted. You are likely to find most of the songs you want unless they are really obscure. From there, you simply press 'play,' and follow along! The booths are soundproof, so no one but you and your group will hear.
The best part of a Japanese karaoke session is watching the video of yourself singing and laughing at yourself afterward.
– Talek Nantes | Blogger and explorer at Travels With Talek
8. Experience Color, Light, and Beauty, at teamLAB Borderless
Sensory overload is the best way to describe the experience you'll have at teamLAB Borderless. With lights, lasers, holograms, and music, this interactive digital art museum is one of the most unique and memorable things to do in Tokyo.
This enchanting "museum" was designed by a collective of artists, engineers, architects, and animators, who combined their skill sets to create an exhibit unlike anything you've ever experienced.
Suitable for travelers of all ages, visitors wander through exhibits featuring glittering crystal "rain," floating lamps that change color, and projected images that shift form when you touch them. It is something you just have to experience for yourself!
When you need a break, sit down and rest your feet at En Teahouse, where your drink blooms with flowers each time you take a sip. It is utterly mesmerizing.
– Katie and Ben Zweber | Adventurous travelers at Two Wandering Soles
9. Go Strawberry Picking in Shizuoka Prefecture
A true favorite thing of mine to do Tokyo is actually just outside of the city, on the way to Mt. Fuji: strawberry picking.
These delicious strawberries are found in the quaint area of Shizuoka Prefecture. This area is known for freshwater eel, tea production, and strawberries grown in hothouses. These strawberries glisten and sparkle, but our 100% organic and grown in diplontic greenhouses.
For a small fee, you get a little plate with a small bowl with a fruit frosting for dipping. The fees get you 30 minutes to pick and eat as many strawberries as you can. No strawberry you'll taste again will compare to these wonderful fruits.
Japan's strawberry picking season from December to April, so if you're traveling through at this time, be sure to make the visit.
– Jessica Formicola | Owner of Savory Experiments
10. Soothe Your Body in a Traditional 'Onsen' (Hot Spring Bath)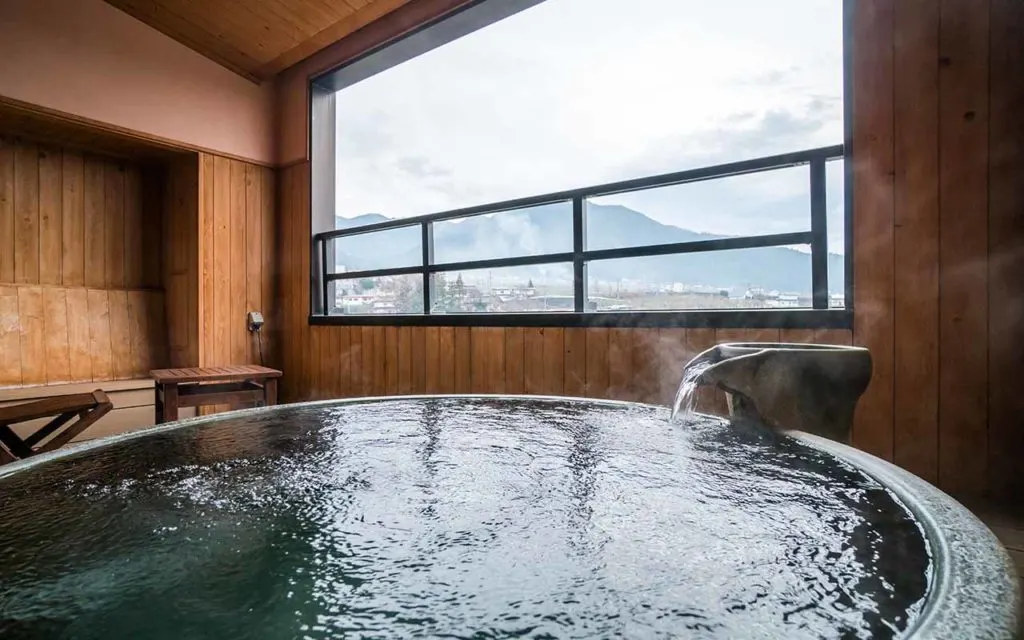 If you are visiting Japan, one thing you absolutely must experience is a traditional hot spring bath, called an onsen. And if you want to experience an onsen, there's no better place to try it out than a visit to Yunessan.
While it's more of a day trip as it's technically outside of Tokyo, it's easy to get to, and it's absolutely worth it. It's an onsen theme park, and you can easily spend a day here. They have traditional onsen, onsen filled with collagen, and you can even take a dip in a coffee onsen! Wine lover? They have a wine onsen, too!
Have kids with you? Don't worry; they have an entire children's area and swimming pool!
– Alex | Tokyo expat of several years and blogger at A Maiden Voyager
11. Experience a Traditional Japanese Tea Ceremony
Partaking in a Japanese tea ceremony dressed in kimonos is a truly unique experience you have to do in Tokyo. There are a few places that you can find these around the city, but we did one in a beautiful bonsai garden, and it was a very memorable (and caffeinated) experience.
The ceremony may involve a little bit of dress-up (prepare to be wrapped up endless layers), but it is fascinating to watch someone (up close) perform something that has been done for 100 years and to join in on the experience. It feels like stepping back in time.
– Daniel Gillaspia | Founder of Upon Arriving
12. Visit the Cat Shrine in Setagaya
The shrine is the birthplace of the ubiquitous maneki-neko, the familiar "beckoning cat" that adorns thousands of storefronts, businesses, and homes in Japan. Legend has it that a beckoning cat led a warlord in feudal Japan to a humble shrine on the grounds, where the monks welcomed him and his men with open arms and sheltered them from a storm.
The grateful warlord promised to become the temple's benefactor, and today it's a serene complex of ancient wooden structures and tens of thousands of maneki-neko statues, on which visitors write prayers for good health, good fortune in business and other endeavors.
– Steve Jones and Buddy the Cat of Little Buddy The Cat
13. Climb the Iconic Inamura Rock at Mt. Takanosu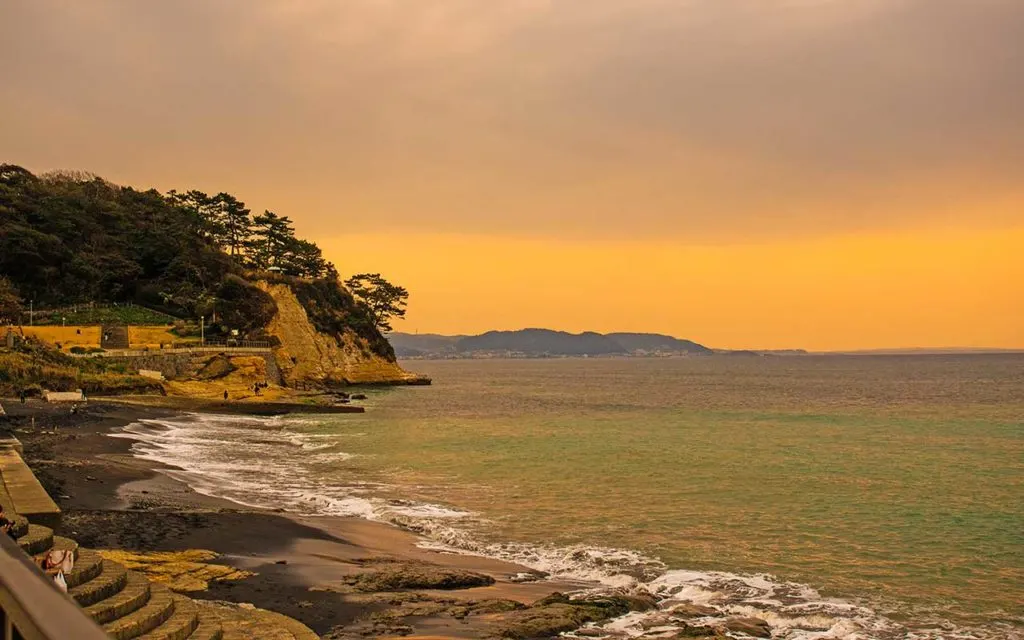 If you're looking to venture off-the-beaten-track for an insightful experience and active adventure during a trip to Tokyo, hike to Mt. Takanosu and climb the iconic Inamura Rock in Okutama.
Ascend a small crossing bridge to begin your ramble up to the impressive Inamura Rock, which can be seen soaring above the skies, covered entirely by emerald-green moss.
Once you arrive at the top, the viewpoint from this extraordinary natural wonder will take your breath away; you can admire the luscious green forestry scattered across the grounds beneath you.
– Ian Shiels | Senior Product Manager at Ramblers Walking Holidays
14. Visit the Beautiful Happoen Gardens and Sengaku-ji Temple
The downtown Happoen Gardens are really stunning, and few guidebooks seem to understand just how special.
The complex functions as a top wedding location as well and has a fine terrace cafe overlooking the garden. In the garden, visitors will find many 300-500-year-old bonsai trees, a tea ceremony complex (where you can experience casual or formal tea ceremony), and an exceptional pond garden setting (with a couple of huge snakes also in the gardens; rare to see but possible).
And just around the corner from Happoen on narrow lanes lies the historically important Sengaku-ji Temple where the legendary 47 ronin samurai graves are located. The modern version of this famous samurai legend is the basis of the Last Knights (2015) starring Clive Owen and Morgan Freeman.
– Ian Martin Ropke | Founder of Your Japan Private Tours Ltd
15. Go-Kart Through the Streets of Tokyo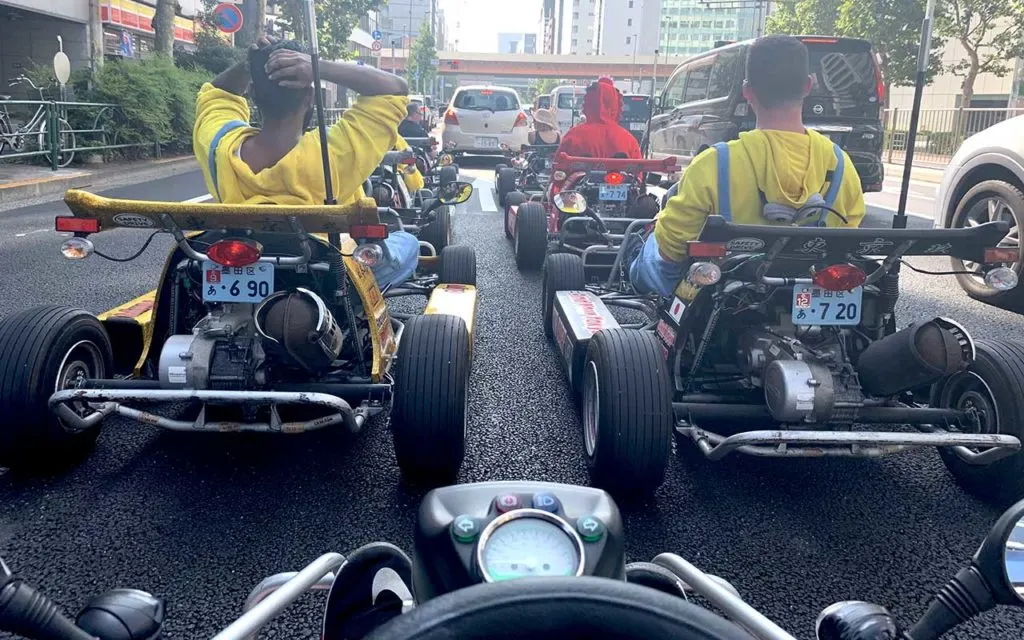 My favorite activity in Tokyo was riding the go-karts through the streets of Tokyo. You get to ride along with traffic, and you wear a costume. A little bit of antics are allowed. Definitely a blast!
– Mike Gnitecki | Firefighter, Paramedic, and Adventurous Traveler
Unique Things to Do in Tokyo Summary
If you already thought Tokyo was a wild and wonderful place, we hope our experts' recommendations have elevated your expectations to a whole new level.
Go for gold when you visit Tokyo. Embrace the chaos. Fall in love with the beauty. And be sure to head off the beaten track to find memorable experiences, as well as visiting the hot favorites.
One final time, here's our full list of unique and quirky things to do in Tokyo, as recommended by our travel experts, expats, and locals:
1 – Take a Taiko Drumming Lesson
2 – Visit Togoshi Ginza and the Togoshi Tofu Shop
3 – Dine at a Prestigious Referral-Only Restaurant
4 – Take an Airline Hangar Tour at Haneda Airport
5 – Dine and Get Up, Close, and Personal with Sumo Wrestlers
6 – Experience a Live Traditional Japanese Performance
7 – Sing Your Heart Out at a Karaoke Parlour
8 – Experience Color, Light, and Beauty, at teamLab Borderless
9 – Go Strawberry Picking in Shizuoka Prefecture
10 – Soothe Your Body in a Traditional 'Onsen'
11 – Experience a Traditional Japanese Tea Ceremony
12 – Visit the Cat Shrine in Setagaya
13 – Climb the Iconic Inamura Rock at Mt. Takanosu
14 – Visit the Beautiful Happoen Gardens and Sengaku-ji Temple
15 – Go-Kart Through the Streets of Tokyo
You Might Also Like to Read
Save and Pin for Later
Keep these truly unique things to do in Tokyo for safekeeping by pinning this article to one of your travel inspiration Pinterest boards.
Editor's Note: The source material and quotes have been edited, in part, for spelling, grammar, and article flow.
Travel Tools and Resources
Need a little help and guidance planning your trip? Don't worry. We've got you covered!