This post may contain affiliate links, meaning if you book or buy something through one of these links, we may earn an affiliate commission at no additional cost to you. Learn more
Visiting Machu Picchu, swimming with dolphins, and bungee jumping, are all amazing bucket list experiences. We expect those experiences, however, to be amazing, as so many websites and shows discuss and feature them.
With first-hand recommendations from 31 travel experts, from thrill-seeking vloggers to global agencies, our picks of underrated, off-the-beaten-track bucket list experiences will have your jaw gaping and your mind blown!
So ready yourself for our list of 33 unique and memorable experiences from across the globe that you've (probably) never heard of! And be sure to add them to your very own bucket list.
Underrated Bucket List Experiences
To make life easier, we've organized our chosen bucket list experiences by continent. Fasten your seatbelt, and let your eyes widen and your heart race faster. Let's get scribbling at the bottom of that glorious bucket list!
North America
1. Snorkel with Manatees in Florida's Crystal River, US
Crystal River is one of the places in the world with the most significant concentration of manatees since the warm gulf waters combined with the spring-fed rivers create a perfect habitat.
There are rumored to be 100 manatees around the Crystal River Wildlife Reserve all year round.
The town offers many attractions centered around manatees, depending on how up close and personal you would like to get with these incredible creatures.
You can take your family on a boardwalk and see them above water or take a guided snorkeling tour if you prefer.
So, if you are looking for a different kind of bucket list experience that can include the family, I would recommend checking out the Crystal River Wildlife Reserve.
The waters are warm all year round, but the best time to go is between November to March when the manatees start arriving en masse.
– Luka Arezina | Chief Editor at DataProt
2. Behold the Awe-Inspiring Havasupai Falls in Arizona, US
Hiking Havasupai Falls is one of my most memorable travel experiences. I've been to Machu Picchu, The Great Wall of China, Chichen Itza, The Colosseum, and The Great Pyramid of Giza, but Havasupai Falls still remains one of the most awe-inspiring locations I've ever seen.

Havasu Creek is a bright blue-green color that runs through the village of Supai, and ultimately into the Colorado River, at the bottom of the Grand Canyon.
The unique color of the water makes for beautiful scenery as you reach Havasupai, Mooney, and Beaver Creek falls.
A roughly 10-mile, or 5-hour, hike from the parking lot on the southern rim of the Grand Canyon will take you to the village of Supai and the beginning of these sets of waterfalls.

Havasu falls consist of one main chute that drops over a 90-foot vertical cliff into a series of plunge pools.
Mooney Falls, just a few miles further, is even more impressive at a 210-feet tall. Beaver Falls is a set of small falls that are located close to each other.
The falls are about 5 miles from the village of Supai (or about 3 miles from Mooney Falls). They are the most difficult falls to access, but definitely my favorites.
– Angelina Cox | Founder of The Lovely Escapist
3. Hike Epic Cone Volcano Paricutin in Michoacán, Mexico
This volcano is one of the natural wonders of the world, but I have not met anyone else who has climbed it. A full-day experience, from Uruapan (the nearest city), is definitely worth it.
To climb the volcano, you have to get to Angahuan nice and early, preferably before 9 am. I did this by bus. As I got off the bus, I was met by guides with horses (they literally wait for tourists).
We arrange to go to the top and then to see the ruins of San Juan Parangaricutiro Church. As we traveled, slowly, the countryside turns into a lava field of ash.
Once at the bottom of the cinder cone, the horses are left, and you have to climb to the top. It is quite the climb, very steep, and the volcanic rock is loose beneath your feet.
The volcano is classed as extinct and is the only volcano that the human race has seen the full life cycle of. Although it is extinct, it is still hot, it steams, and you can hear it sizzle.
Despite the language barrier, my guide managed to get these facts across. He picked up stones and put them to my ear to hear the sizzling, pointed out steam, and got me to touch certain rocks that were boiling.
At the top, my guide took me around the crater, the views over the fields of ash are otherworldly. It makes for a unique experience.
– Nat Took | Owner of Natpacker
4. Discover Natural Beauty at La Huasteca Potosina, Mexico
Only a 7-hour drive from Mcallen, Texas, you'll wonder how this place isn't all everyone is talking about.
Start your trip in the south of La Huasteca in Xilitla. You'll immediately understand why Edward James decided to build his surrealist garden city here. Walking through his gardens, you'll feel connected to nature like never before.
Continue your journey north and experience true abyss at El Sotano de las Golondrinas (the cave of Swallows). This bird refuge becomes especially noteworthy at dawn, where you can see thousands of birds spiral out of the cave to start their day.
End your trip in Tamasopo. Home of dozens of waterfalls and natural crystalline pools. While El Puente de Dios is an unbelievable sight to bear, our highlight of Tamasopo was finding our own natural pool, where we camped for a few days.
We felt entirely energized by the virgin nature that surrounded us, and we cannot believe we're not there now.
– Serg and Tana | American Expats in Mexico, Vlogging at Serg and Tana
5. Repel Down a 300-ft Waterfall in Cascada Tamul, Mexico
My favorite place in all of Mexico is a city in the state of San Luis Potosi, called Ciudad Valles. It is located in the Huasteca region of Mexico in the mountains.
There are tons of waterfalls all around the region with crystal clear blue water, similar to the Caribbean.
Cascada Tamul is a magical place to repel down a 300-foot waterfall where there is no one around. This hidden gem is incredible!
From Ciudad Valles center, it takes a little over an hour to drive to the entrance of the waterfall Tamul. You drive through the heart of Mexico in the mountains to gravel roads where the Teknik people still live.
The hike through the woods takes about 30 minutes as the sound of roaring running water gets louder and louder as you get closer! It is an epic scene that can't be explained in words.
– Nick D'Urso | Explorer & Vlogger at NickDurso.com
6. Go Freediving in the Cenotes of Quintana Roo, Mexico
Freediving is a unique sport that offers an adrenaline-junkie high while being a healthy activity in nature.
You book a beginner course with one of the many certified schools in Mexico, and they take you to deep, blue freshwater caverns, called cenotes, to learn how to hold your breath, control your thoughts and dive deep.
It sounds like an intimidating sport, but as long as you can swim and breathe, you can learn to freedive.
Freediving is known as underwater yoga because it helps calm your whole being and puts you more in touch with yourself.
For many, the idea of holding your breath or being comfortable underwater is terrifying, but learning to freedive with a professional instructor gives you the tools and confidence to overcome those fears.
Plus, it's a sport you can take with you anywhere there's water. Once you learn how, you can freedive during all your travels!
While you can learn to freedive all over the world, the cenotes in Mexico are the ideal environment. They have perfect visibility, no creatures to scare you, and depth without any hazards like ledges and rocks.
– Tara Caguiat | Writer & Founder of She Needs Less
Related Post: 39 Extreme Sports That Have to Be Seen to Be Believed
7. Watch the Sunrise from a Fire Lookout in California, US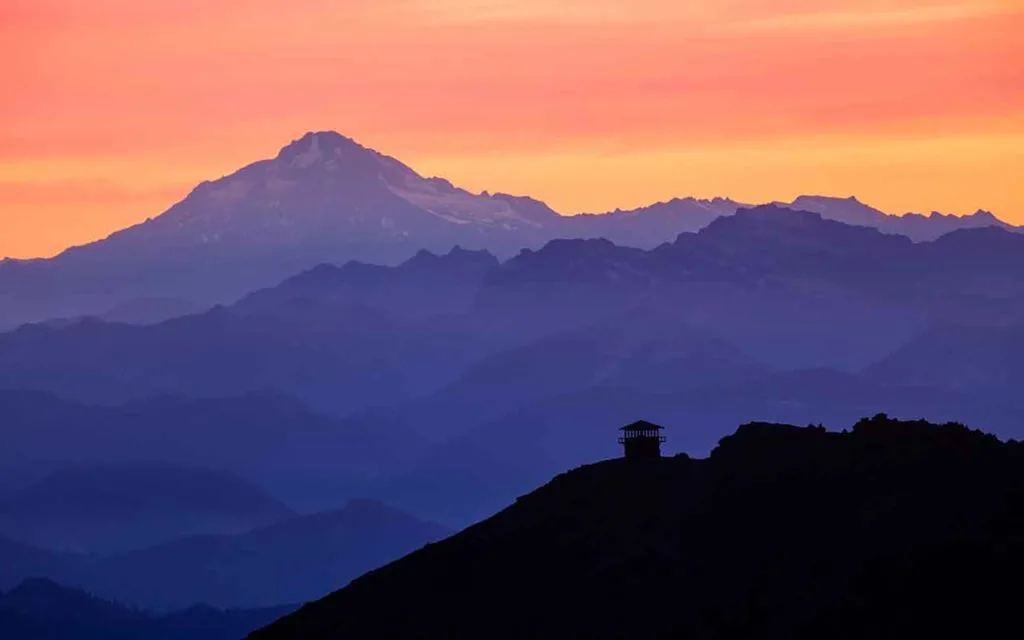 Fire lookout towers can be found in countries where there are remote areas of forest and mountains with good vantage points.
In the US, some retired fire lookout cabins can be rented for overnight stays, and those vantage points that are so beneficial in watching out for danger also provide breath-taking views and a stillness that truly embodies 'getting away from it all.
I once stayed in Bear Basin Lookout in the middle of a national forest, overlooking both the Siskiyou Wilderness and the Pacific Ocean.
Waking up at sunrise and gazing out of the big windows that completely surrounded us (the view is the 'raison d'etre' of these lookouts, after all), I could imagine the tranquility, the solitude, perhaps occasionally the loneliness, that the fire watcher on duty here would have been feeling after months on this remote mountain ridge.
The NorCal lookout cabins are generally open summer through early fall. Some have basic cabin facilities like bunk beds, tables, and chairs, and some are even more bare-bones—you'll pretty much be camping but with a roof.
Fire lookout stays are a hidden gem, and they really deserve to be on more travelers' bucket lists.
Jane Liaw | Owner of Bella Bird Journeys
8. Marvel at a Rare Superbloom in California, US
A superbloom is a rare desert botanical phenomenon in which an unusually high proportion of wildflowers whose seeds have lain dormant in desert soil germinate and blossom at roughly the same time.
The phenomenon is associated with an unusually wet rainy season. The term may have developed as a label in the 1990s.
Spring in Murrieta, California is complete with the beautiful golden poppies covering the hills. It is a must-see for everyone in California in the spring!
Katie Ashworth | Account Executive at The Abbi Agency
9. Road-Trip the Cabot Trail & Sunset Hike at Cape Breton Island, Canada
It may not be a household name just yet, but simply utter 'Cabot Trail' and adventurers, road-trippers, motorcyclists, and cyclists in the know won't stop talking about it.
There are more than 100 miles of coastline along the official Cabot trail, which rolls through Cape Breton Highlands National Park – an absolute gem.
We haven't even started on the places surrounding it nor the hiking, kayaking, and boating opportunities.
However, our bucket list experience there (beyond just soaking the road and national park) is doing a sunset hike at none other than the Skyline Trail (or one of the unmarked trails, but we have to keep that a secret!).
The colors, views, and beyond light up the sky – and your chances of seeing moose and other wildlife on the way there and back are very high. It's a magical experience.
– Jared Nusinoff | Chief Adventurer at Out Here Travel
10. Explore the Frozen Wonders of the Arctic Circle
Everyone talks about going to Antarctica, but they forget about the Arctic Circle! In the Northern Hemisphere's summer, you'll get 24/7 daylight.
You'll get bizarre, bleak landscapes that are unlike anything you've ever seen. There, you can see beluga whales breeding in their natural habitat or bike on frozen sea ice.

I'm personally interested in drones, and found the Arctic Circle was an incredible place to fly drones; no trees and definitely no buildings to get in your way.

I stayed at the Arctic Watch Wilderness Lodge. To get there, you fly to the tiny town of Yellowknife, upon which you charter a flight to an airstrip on Somerset Island, which is completely uninhabited — save for the tents you spend your week in, and the polar bears you'll inevitably see.
– Sally French | Drone Pilot & Founder of TheDroneGirl
South America
People who cruise don't usually cruise to this location, preferring the Caribbean or the Mediterranean Sea. But the sights on this voyage are so spectacular that it should be on everyone's bucket list.
The ships generally leave from Punta Arenas, a lively little town in Southern Chile that is itself also underrated. This is a great kick-off point to gear up for the cruise.
You'll see Magellan Penguins and dolphins accompanying the Kodiak crafts whisking passengers around the coast and islands. Sailing down Glacier Alley, a mile-long path with soaring glaciers on either side, is also unforgettable.
Lastly, there is Cape Horn, the dramatic promontory that juts ominously from the sea. It takes several tries to circumvent that mountain.
Here, at the end of the world, the waters are at their most choppy and turbulent, and the environment is as foreboding as the name implies.
This is truly the ultimate, exhilarating adventure and one of the most underrated bucket list experiences. Knowing you are traversing the same watery paths as Magellan as he circumnavigated the globe is quite something.
– Talek Nantes | Founder of Travels With Talek
12. Dine at Samuel Ortega's Authentic Restaurant in Southern Ecuador
Shamuico Espai Gastronomic is located in the small village of Saraguro. This village is 2 hours south of Cuenca and 2 hours north of Loja.
Samuel Ortega is a community leader and former immigrant; about ten years ago, he went to work in Spain to sustain his family.
Since he had good cooking skills, learned from his Mother (meaning he could peel a potato or make a broth ten times faster than regular humans), he was hired at two different restaurants, which happened to be El Bulli from Ferran Adria, and later on at Celler de Can Roca. At the time, he did not even know what a Michelin restaurant was.
He has amazing technique. What few people know is that he is an indigenous tribe member of the proud Saraguro, he is a community leader and farmer, and he works with his typical attire on.
The food he prepares is Ecuadorian. He offers fusion, but between regions, cooking with ingredients from the Amazon basin, the Andes, and the coast.
The restaurant offers nine-course tasting menus with proper alcohol pairings. The mix of flavors is just mind-blowing.
You have the occasional backpacker (he is starting to become known), visitors from Cuenca and Loja, and most importantly, indigenous couples and families who have saved up for a good meal on special occasions. We could not get enough of it, and dream of returning.
– Andre Robles | Founder of Voyagers Travel Company
13. Go Condor Watching in the Colca Canyon, Peru
Before traveling to Peru, I had never heard of the Colca Canyon, but it is one of my most memorable travel experiences.
Home to the endangered species, we arrived first thing in the morning after an overnight trek to spot the majestic creatures.
But it's not just the condors that are breath-taking. The entire landscape is a stunning backdrop to a host of other Andean animals, such as vicuñas, vizcachas, and chinchillas.
– Carlita Ann | Travel Blogger at Carlita.me
Europe
14. Experience the Wonders of Sintra, Portugal
Lisbon has become one of Europe's trendiest cities. But many visitors to the city overlook Sintra, a beautiful UNESCO World Heritage site town located just 28km outside of Portugal's capital.
This fairytale town is unlike any other place you have ever visited. With its eccentric palaces, mismatched architectural styles, and the amazing hills of the Serra de Sintra, a day trip here is sure to leave you speechless.
Sintra belonged to Muslim al-Andalus for several centuries, and the remains of the castle's fortification are still intact.
Walking along the walls makes you feel like you are exploring a miniature version of the Great Wall of China. From here, you have fantastic views of Sintra all the way to the ocean.
Palaces include the National Palace of Sintra, which was in use until 1910 and is located in the Old Town, the Quinta da Regaleira, and the Monserrate Palace. But the most exquisite palace in Sintra is certainly the Pena Palace, which looks like a Disney castle.
You can hike up to the palace in an hour from Sintra town and marvel at the colorful and romantic architecture. If you time your visit well, you will even observe one of the most stunning sunsets of your life.
– Nina Ahmedow | Founder of Lemons And Luggage
15. Go Hiking at Slovenia's Beautiful Lake Bled
One of my favorite travel experiences was hiking at Lake Bled in Slovenia. It's such an underrated destination right now, but it's sure to explode in popularity over the next few years as Slovenia's neighbors (Austria, Italy, Croatia, and Hungary) are all booming tourism destinations.
Lake Bled is home to a crystal-clear lake with a quaint little island in the middle and surrounded by the Julian Alps. The easiest way to get to Lake Bled is with the hourly bus service from the capital of Ljubljana.
The Mala Osojnica hike was absolutely stunning, and lead to a lookout point where you could see the entire lake, the island, and the castle.
The viewpoint lets you see out into the Slovenian countryside for miles and miles and is unlike anything else I've ever experienced.
There are no motorboats permitted in Lake Bled, so the lake is so peaceful and calm. The hike is definitely manageable and took a few hours roundtrip. People love visiting the Swiss or French alps but forget that the Alps range extends into central Europe.
The whole town is like a fairy tale, and I'd recommend that everyone put it on their bucket list if they want to get off the beaten track.
– Adrienne Clement | Founder of Bucket Half Full
16. Explore Shipwrecks Open-Water Scuba Diving in Malta
I have to say that this initially wasn't on my bucket list, and I was only tagging along with a friend.
In fact, previous to this I have been pretty fearful of any open-water activities, being much more comfortable swimming in a pool instead.
You can get open-water scuba diving certified in Malta. The course takes 4 days to complete and includes classroom study as well as lots of time in the water.
Malta is positioned right smack in the middle of the Mediterranean Sea, with warm and clear water, making it a top scuba diving destination.
Plus, Malta has shipwrecks, lots of sea life, and coral reefs within the 18 meters limit of the open-water certification. I'd highly recommend it!
– Dave Boehl | CEO & Founder of Go Last Minute
17. Visit the Great Mosque of Cordoba, Spain
When we think of Andalusia in southern Spain, we usually conjure up images of the fairy-tale-like Alhambra palace in Granada or the regal Real Alcazar in Seville.
Both of these buildings are indeed amazing, but there is another incredible monument in Andalusia that often goes overlooked – the Great Mosque of Cordoba.
It's not like the Alhambra, and it's not like the Real Alcazar. In fact, it's not like any other building in the world.
The Mezquita, as it's locally known, is simply mind-blowing. This single building has a footprint equal to that of 4 football fields. Its roof is held up by a series of double arches made up of alternating red and white bricks.
Those arches are supported by over 850 Roman columns shaped from precious stones. It's a site that will take your breath away.
– Patricia Palacios | Co-Founder of Andalucia Guide
18. Behold Ancient Palaeolithic Cave Art in Spain and France
Northern Spain and Southern France have the highest concentration of Paleolithic cave art in the world.
All told about 400 caves in Europe contain art from this period, with 350 or so in these areas. Only a very few can be visited, and restrictions continue to escalate. The caves in France are more scattered, with a high concentration in the Dordogne (near Sarlat).
In Northern Spain, from the city of Santander, you can access some dozen of these sites, all UNESCO World Heritage, where you can stand next to art created 11,000 to over 40,000 years ago.
– Charles Schwalbe | Chief Experience Officer at Northern Exposure Spain
19. Hike to the Elusive San Fruttuoso Abbey in Luguria, Italy
San Fruttuoso is an abbey located in the Portofino National Park in the Liguria region of Italy (Genoa is the closest major city).
It sits in a cove roughly halfway along a peninsula, and can only be reached either by water or by foot – there are no roads to the abbey. For the adventurous traveler, this presents a welcome opportunity.
A few years ago, my girlfriend and I had learned about this hike and decided to tackle it.
We flew into Milan, rented a car and traveled south to the tiny seaside fishing village of Camogli, from which the hiking trail to San Fruttuoso starts in the west.
The trail is split into two roughly equal parts, with one running from Camogli to San Fruttuoso and the other half going from San Fruttuoso to the glitzy port of Portofino.
Starting in sleepy Camogli, we climbed past some houses and a church before reaching the crest of the bluff overlooking the gorgeous blue Ligurian Sea.
Along the way, we encountered concrete pillboxes and old artillery emplacements from WWII and enjoyed the amazing vistas.
– Mike Rheaume | Publisher at Finder
20. Behold Floral Beauty at the Rose Festival in Gerberoy, France
Once such find during my travels in France, which I am so glad I found, is the village of Gerberoy. This village is renowned for its annual Rose Festival.
A beautiful timber-framed village with ancient roses dating back centuries. The aroma as you enter the village entices you to remember summers gone by of innocence and childhood.
The color palette speaks to the adult in you, and the semi green-finger in me went home and planted an old rose bush variety which still has fragrance for me to smell each summer and remember a beautiful summer with friends.
– Fiona Gilbert | Co-Founder of Devas Being Divas
21. Celebrate the Summer Solstice at Stonehenge, UK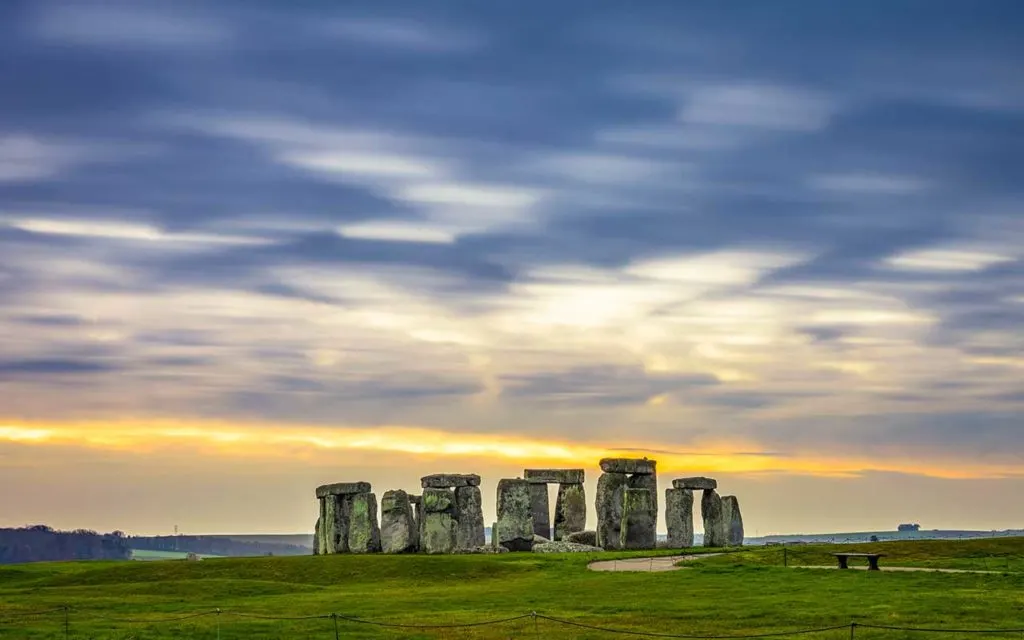 Every year, at a specific time in June, thousands flock to this ancient prehistoric world heritage site to watch the sunrise, known as the Summer Solstice.
A tradition dating back millennia, you're breath will be taken away as the sun rays are channeled into a focal point in the center of the magnificent structure of Stonehenge.
Asia
22. Live Among Leopards in Village of Bera, India
This is an Indian village in the state Rajasthan where a community co-exists with the most feared predator – the leopard.
Veiled behind the shadows of the tourist Meccas of Udaipur and Jodhpur, Bera flaunts the tag of the 'best leopard spotting destination in the world.' Leopards roam free here as the locals fearlessly go about with their everyday chores.
This small pastoral region houses over 60 wild leopards in its rocky outcrops, and the odds of seeing a leopard here are over 90 percent: a number that is much bigger and better than any other leopard spotting safari around the globe.
In a time where humans and animals are salty enemies, here in Bera, the Rabari tribe is the well-wishers of these spotted beasts due to their religious intent.
The most astonishing thing about this whole debacle is that there has not been a single leopard attack in Bera for over a century.
Apart from the leopard safari in Bera, one can also enjoy the sights of crocodiles camouflaged in rocks, and bird-watching sessions at Jawai Dam.
Visiting the white-washed temples on the honey-hued Aravalli hills is also a part of this wonderful experience.
I cannot emphasize enough on how this place changes one's outlook towards life. Guess there is only one way to find out!
Karan Jaswal | Co-Founder of The Grand Indian Route
23. Visit the World's Largest Erosion Creator in the Israeli Desert
The Ramon Crater in Israel's Negev desert is the largest erosion crater in the world. This impressive site is otherworldly; it is one of the most jaw-dropping and unique sites in Israel and probably on the entire planet.
Its Martian-like terrain creates the illusion that you're in outer space, rather than two and a half hours from Tel Aviv. The crater is highly deserving of a spot on every traveler's bucket list, especially those with an adventurous heart.
Typically, places like Jerusalem and Masada overshadow a traveler's itinerary to Israel. While these sites have every right to be so popular, the Ramon Crater is highly deserving of a spot.
Not only does it offer beauty that will stun you, but it also presents a host of other activities to do in the area.
Perfect for thrill-seekers, there are ample opportunities to hike and go rappelling down the crater walls, take jeep tours, and even visit one of the biggest alpaca farms in the world.
There are glamping opportunities, hotels, and exclusive villas with private pools overlooking the crater. And night time in the desert is especially captivating, as the sky begins to darken and twinkle with billions of stars, unobscured by city lights.
– Shira | Marketing Manager at Tourist Israel
24. Rappel from the Beautiful Keshet Cave, Israel
Keshet Cave is located in the Western Galilee in Israel. The views from the cave are regarded as some of the most beautiful in Israel, with vistas extending to the Mediterranean.
Once a cave, the ceiling collapsed to leave a natural arch from which visitors can rappel and experience the unique feeling of being suspended between the heavens and the earth for a moment as they gaze out over the rolling landscape of the Galilee.
The site attracts climbers and adventurers from around the world who seek to partake in this one-of-a-kind exhilarating experience.
– Margot Kravchuck | Account Executive at MWWPR
25. Go Canyoning Amid the Beautiful Hills of Bali, Indonesia
Explore the hidden beauty of Bali by entering its astonishing canyons. There are different canyoning trips to experience in Bali – from easy ones for beginners to challenging ones for adrenaline seekers. The hills of Bali are simply perfect for canyoning.
Enjoy immersion in the untouched Balinese jungle, leap through waterfalls into crystal clear pools, ride natural slides, and swim in stunning natural pools.
You will explore the unspoiled nature of Bali while having a lot of fun with your friends or family.
Let your adrenaline run wild, discover the island's lesser-known natural scenery, and enjoy an exciting outdoor experience that will make your passage by Bali unforgettable.
This is the ideal activity for the ones looking for a true off-the-beaten-track adventure.
– Guillaume Picard | Co-Founder & CMO of TourScanner
26. Hike Mt. Batur and Watch the Sunrise from the Summit in Bali, Indonesia
Mt. Batur is one of two volcanoes on the island of Bali, and while hiking to its peak is common, doing it in the dead of night to reach the summit in time for sunrise is truly a spectacle to behold.
With your guide, you'll hike at night through the shrouded mystery of tropical rainforest and rugged mountainside landscape. A range of trails are available, depending on your ability.
Once you reach the peak, enjoy a hearty breakfast prepared by local Balinese who live on the volcano.
From there, sit back, and awe as the first rays of dawn pierce through the clouds, and the sunrise warms the hues of the sky all around you.
Befriend the monkeys, take in the splendor, and let Mother Nature cradle you gently, before hiking back down to the base. A visit to the nearby hot springs is a great way to relax afterward.
Africa
27. Take a Mokoro Trip into the Okavanga Delta, Botswana
A mokoro trip in the Okavango Delta is one of the most incredible, yet underrated adventures! My memories of the delta in Botswana are still fresh, even though years have passed since I visited.
First, let me explain what a mokoro trip entails. The mokoro is a traditional dug-out canoe that locals have long used to get around the watery delta. Today, local guides take visitors into the pristine delta to experience the unique ecosystem they call home.
On my mokoro trip, we stayed at a tented camp only accessible by mokoro. During our stay, we explored the reed-lined channels and tranquil lagoons in the mekoros and stopped to swim in hippo-free spots.
We also took guided walks on the remote islands deep in the delta. I even tried my hand at 'poling' my mokoro to the amusement of my friendly guide.
At night the guides sang and danced around the fire, pulling volunteers in to join the fun.
Exploring this wild wetland by dug-out canoe most definitely surpassed my expectations. I would recommend a mokoro trip to anyone with a healthy sense of adventure.
– Landia Davies | Founder of African Budget Safaris
28. Watch the Great Wildebeest Migration Across East Africa, from Tanzania to Kenya
The Great Wildebeest Migration is named as such because it is one of the largest en masse movements of animals on the planet.
It comprises of millions of wildebeest, gazelle, and zebra migrating across East Africa from the Serengeti plains of Tanzania to the Masai Mara in Kenya.
It's an awe-inspiring experience to behold and seeing these animals in their natural habitat is something nature lovers should not miss on a trip to Africa.
The great thing about this experience is that the migration is a year-round phenomenon, meaning visitors can travel to different places at different times of the year and still witness it.
From December through to March is calving season, during which the herds congregate in the Serengeti and attempt to protect their young from predators like the big cats.
This offers chances to see lions and cheetahs as they stalk their prey. They then begin the migration, moving north.
Around June, the herds reach the Grumeti River; river crossings are possibly the most well-known image of the migration, as the animals hesitate at the river banks before they attempt to cross the crocodile-infested waters.
– Chris Wain | Sales Director at Africa Travel
29. Go on Safari at a Rhino Orphan Sanctuary, South Africa
The Care For Wild Rhino Sanctuary NPC is the world's largest orphan rhino sanctuary and one of the Lowveld's best-kept-secrets.
This African adventure will give you the opportunity to feed baby rhinos, go on guided trails in the reserve, and meet travelers from across the globe. Evenings are spent under the stars, around a campfire.
While on safari, you can also see the rhinos, which have been released on the reserve. Other animals on these mountainous Barberton grasslands include lions and leopards. Nature on your doorstep is an accurate description of this bucket-list experience.
This South African tour will not only open up a whole new world of adventure but is also the perfect opportunity to contribute to the fight against rhino poaching.
– Warren | Nhongo Safaris
30. Experience the Unique Ghost Town of Kolmanskop, Namibia
Abandoned in the 1950s when the diamond miners moved on to more prosperous areas, Kolmanskop is a town time has forgotten. Located in Southern Namibia, you can walk around this fascinating eerie place.
From abandoned houses filled with sand to the stunning views of the desert, this is a unique bucket list experience unlike any other.
Oceania
31. See Glowworms Illuminate Dark Caves in Australia and New Zealand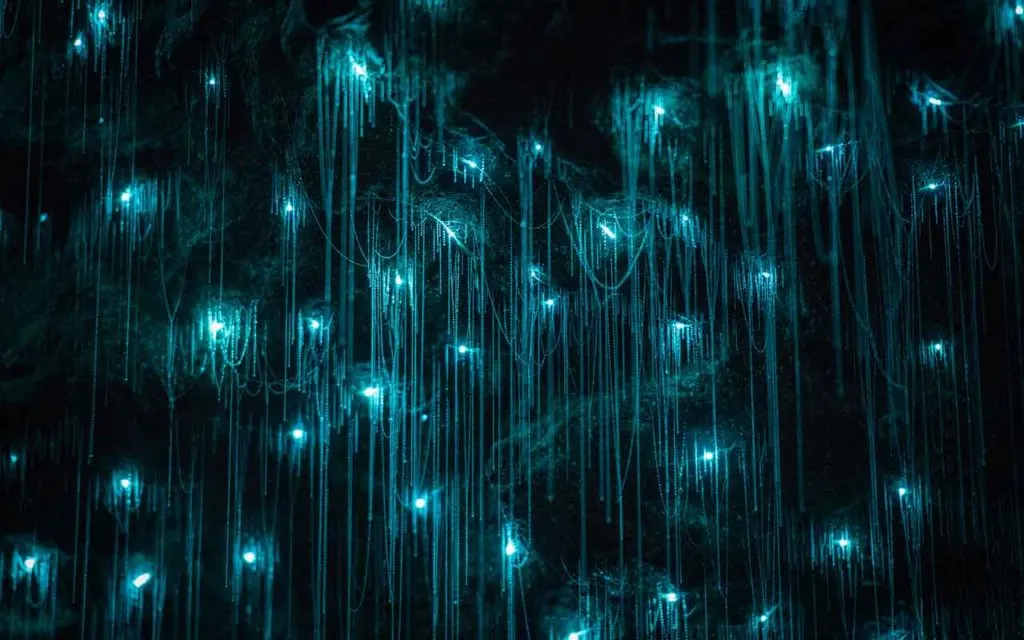 Visiting a glowworm cave is a truly magical experience. It's like watching the sky with millions of stars and galaxies right above your head.
New Zealand and Australia are the only two countries where you can witness this awesome natural phenomenon, called the glowworms.
Despite their name, they are not actually worms but larvae of a primitive fly – Arachnocampa. They can be found in permanently wet habitats like caves and rocky structures.
Places and Caves to watch the glow worms' galaxies can be found across the whole New Zealand.
The most famous caves are Waitomo Glow Worm Caves, Te Anau Caves, Lake Mclaren, Paparoa National Park, Oparara Basin, Glowworm Dell, Kawiti Caves, among others.
In Australia, be sure to visit Glowworm Tunnel, Lithgow, Blue Mountains, Glowworm Glen, Bundanoon, and Morton National Park, among others, to see these magnificent displays of nature.
– Matěj Halouska | Founder of Czech The World
32. Take on the Lake Taupo Hole in One Challenge, New Zealand
Venturing on a trip to New Zealand to see the town of Taupo and the beautiful Taupo Lake is certainly an underrated bucket list travel experience, but the real unsung hero here is the Lake Taupō Hole in One Challenge.
Those who are feeling lucky can enjoy a game of golf on a course which is based within the waters of this glistening lake; they will be putting 102-meters above the shore with an aim to get a hole-in-one.
What's so unique about this experience is not only the scenic location but unlike a usual game, which requires golfers to avoid any kind of water feature, this is wholly based in the water.
Travelers who try their hand at the Lake Taupo Hole in One Challenge can even win a prize if they succeed in getting a hole in one ($10,000 on average), which could end up paying for another getaway to somewhere equally unique.
– Rae Coppola | Ice Lolly
33. Awe at Wai-O-Tapu Thermal Wonderland, New Zealand
You must also take in one of Mother Nature's finest creations, Wai-O-Tapu Thermal Wonderland, located in the Rotorua area.
Visit this unusual yet astounding geothermal area and gaze at the mesmerizing neon green waters of this incredible site, which stretches as far as 18 square kilometers.
Underrated Bucket List Experiences Summary
Nothing beats a secluded waterfall, gorgeous valley, or hidden gem that few people know about.
Hopefully, this stunning list of 33 unique and underrated bucket list experiences has inspired you to go out and fulfill your bucket list items.
And while the Great Pyramids of Giza and shark cage diving will always be memorable experiences, I'm confident at least a few of these sublime experiences are going to be making their way onto your list in no time at all!
A huge thanks to our 31 travel experts for sharing their beloved and underrated bucket list experiences with us. And, as always, keep on traveling and making memories.
You Might Also Like to Read
Save and Pin for Later
Inspired by this amazing list of underrated bucket list experiences? Save it to one of your Pinterest boards for safekeeping.
---
---
Images licensed via Shutterstock