This post may contain affiliate links, meaning if you book or buy something through one of these links, we may earn an affiliate commission at no additional cost to you. Learn more
Full of Mediterranean flair and influenced by some sumptuous cuisines, Maltese food is one of Europe's hidden culinary gems.
Salty-fresh seafood, ripe and juicy produce, and some breathtaking fusions all feature in this tiny Mediterranean island's delicious cuisine.
They say good things come in small packages, and that's certainly true when it comes to Malta.
Prepare for pursed lips and wide eyes as a local Maltese writer takes us on a culinary journey through Malta, with 17 traditional foods you simply have to try.
17 Traditional and Popular Maltese Foods
1 – Ħobż/Ftira biż-Żejt – Open Sandwich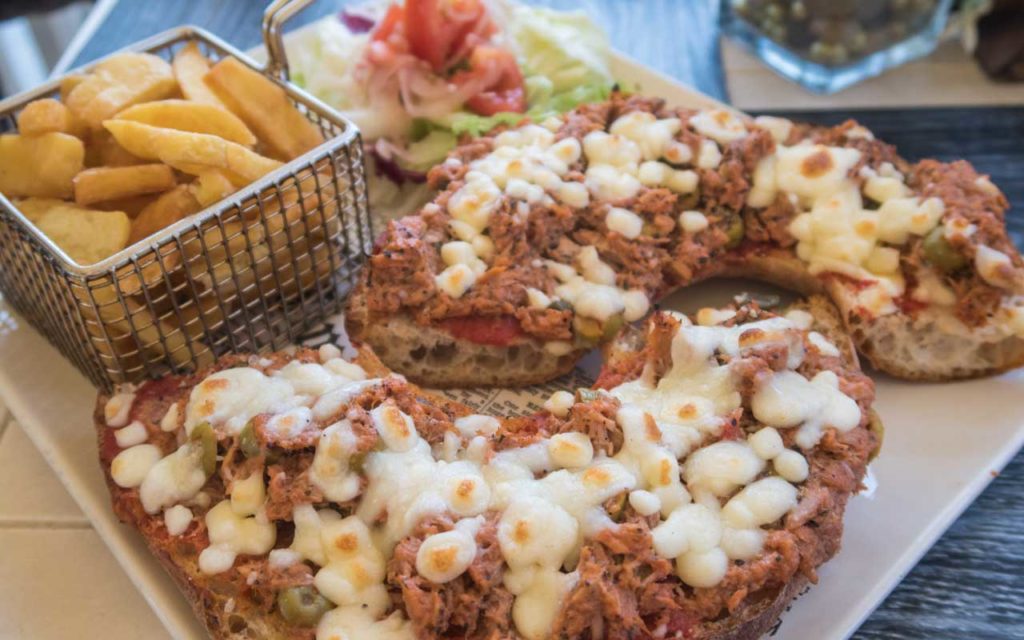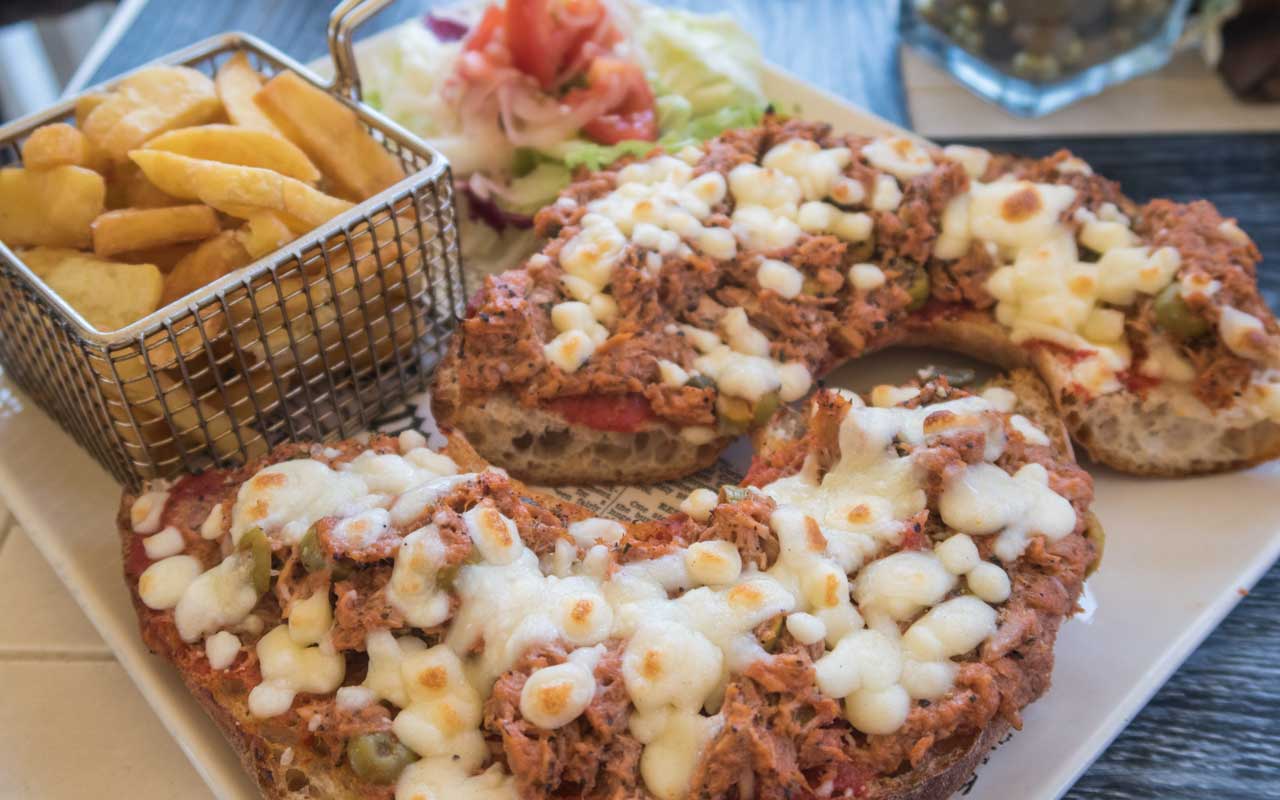 As with Italian cuisine, open sandwiches are a wholesome and much-loved part of Maltese food. When translated into English, Ħobż biż-Żejt literally means 'bread with oil'.
This snack is extremely easy to make, and one of Malta's favorite foods throughout the year.
It's especially popular during the summer season. Locals enjoy eating a ħobża biż-żejt by the sea or at a picnic, because it's such a simple but filling food.
The bread used is a traditional Maltese bread, spread with kunserva (a sweet tomato paste) and topped with olive oil, tomatoes, tuna, salt, and pepper.
Other toppings may include capers, corn, slices of green olives, and diced green peppers. For a simple dish, it's packed with a wonderful array of flavors.
This tasty open sandwich can be easily prepared within a few minutes. It's a popular appetizer and a must-try Maltese food.
2 – Pastizzi – Savory Cheese or Pea Cakes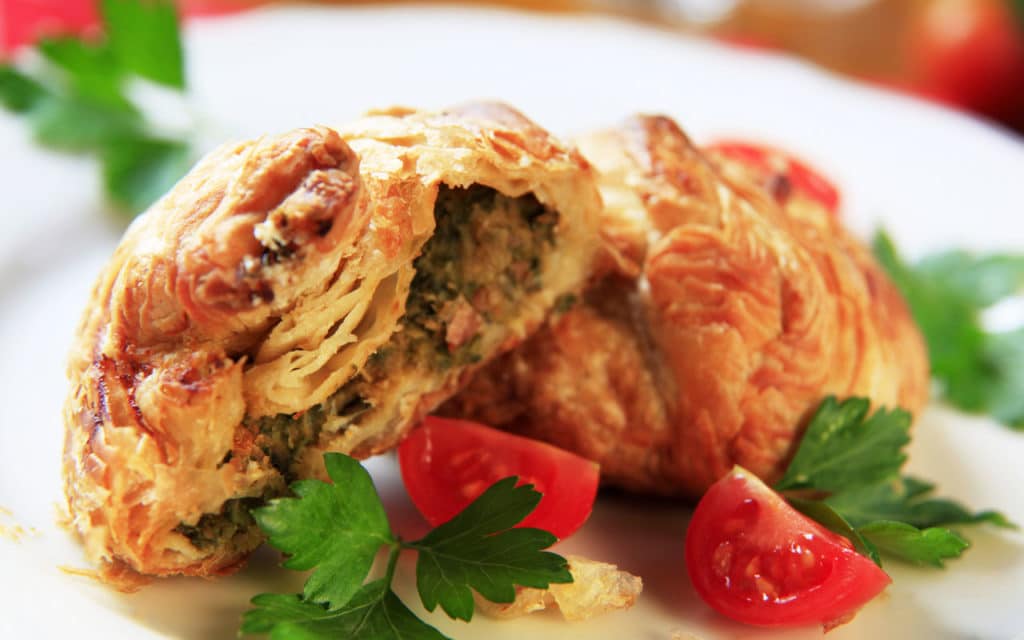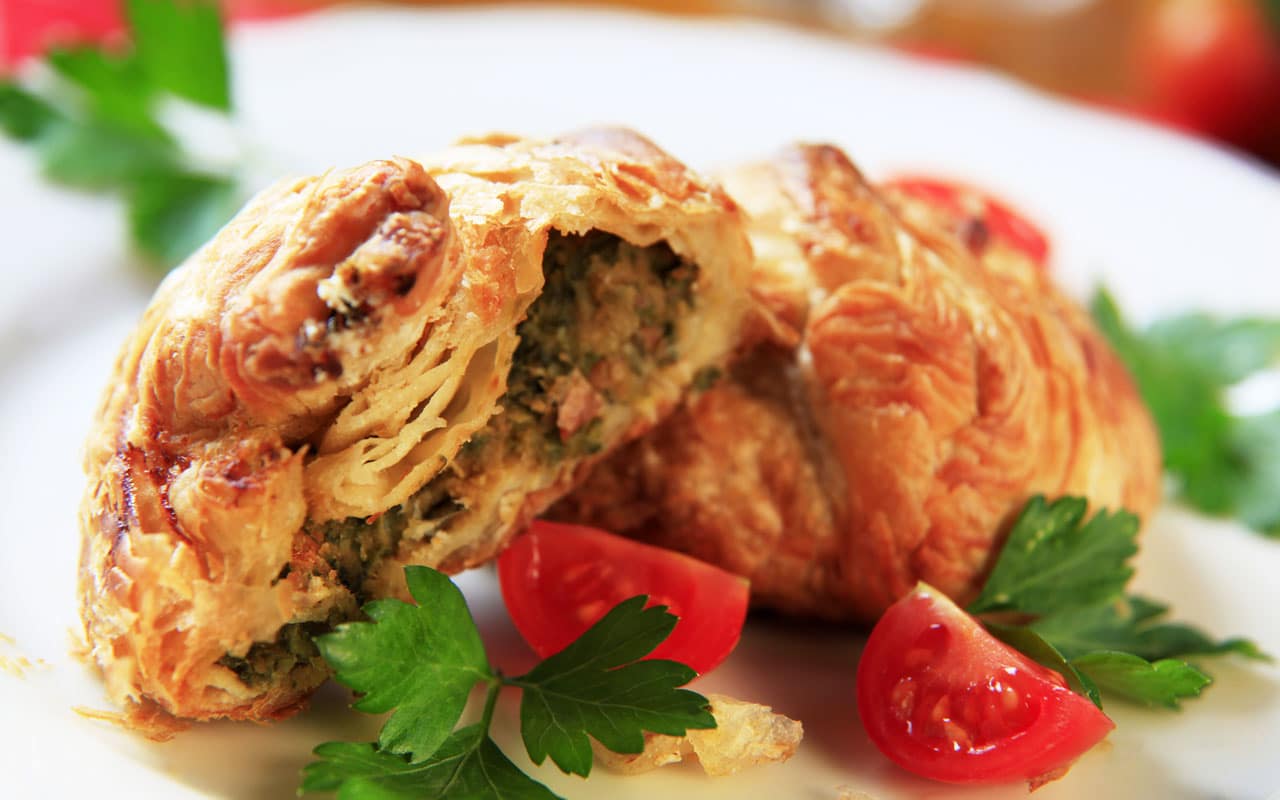 Pastizzi are without a doubt one of Malta's best street food. These savory cakes have been eaten on Malta's sun-kissed cobbles for generations.
The traditional diamond-shaped pastizzi are made with a phyllo-pastry and can either be filled with ricotta or with mushy peas.
Pasrizzi are extremely affordable and can be bought from various pastizzerias across villages in Malta.
Pastizzerias are also great spots to try some delicious squared-pizza, sausage rolls, pies, timpana, and other typical street food.
It is impossible not to spot a pastizzeria while visiting Malta. This is not only due to the number of people queuing along pavements to buy it, but also the magical aroma wafting from pastizzi shops.
Pastizzi are also sold in most bars, cafeterias, and supermarkets. They are one of Malta's favorite savory snacks. You have to try them when you visit the Maltese islands!
3 – Stuffat tal-Fenek – Rabbit Stew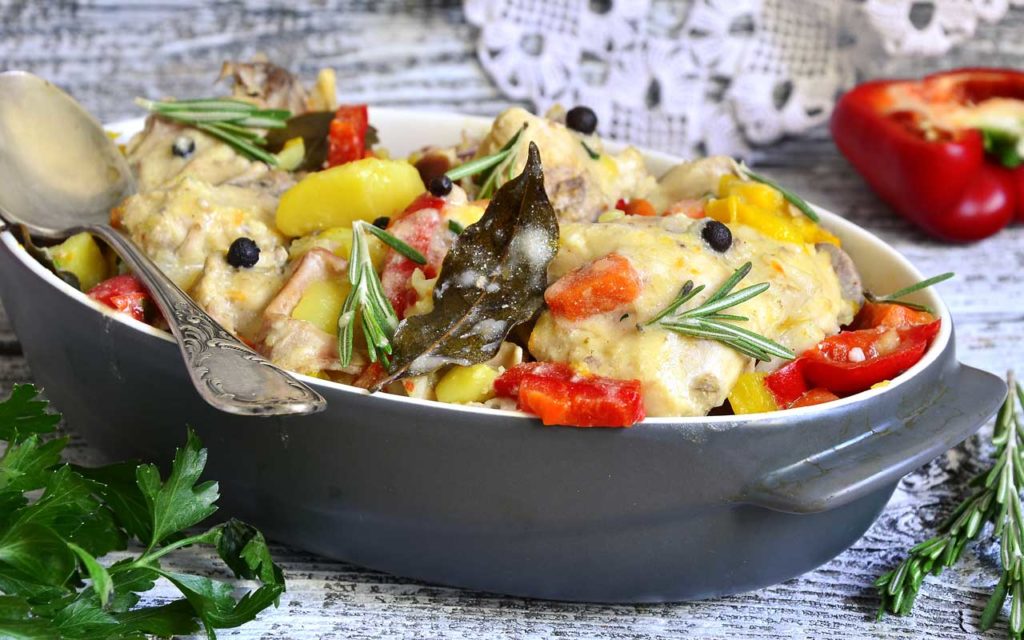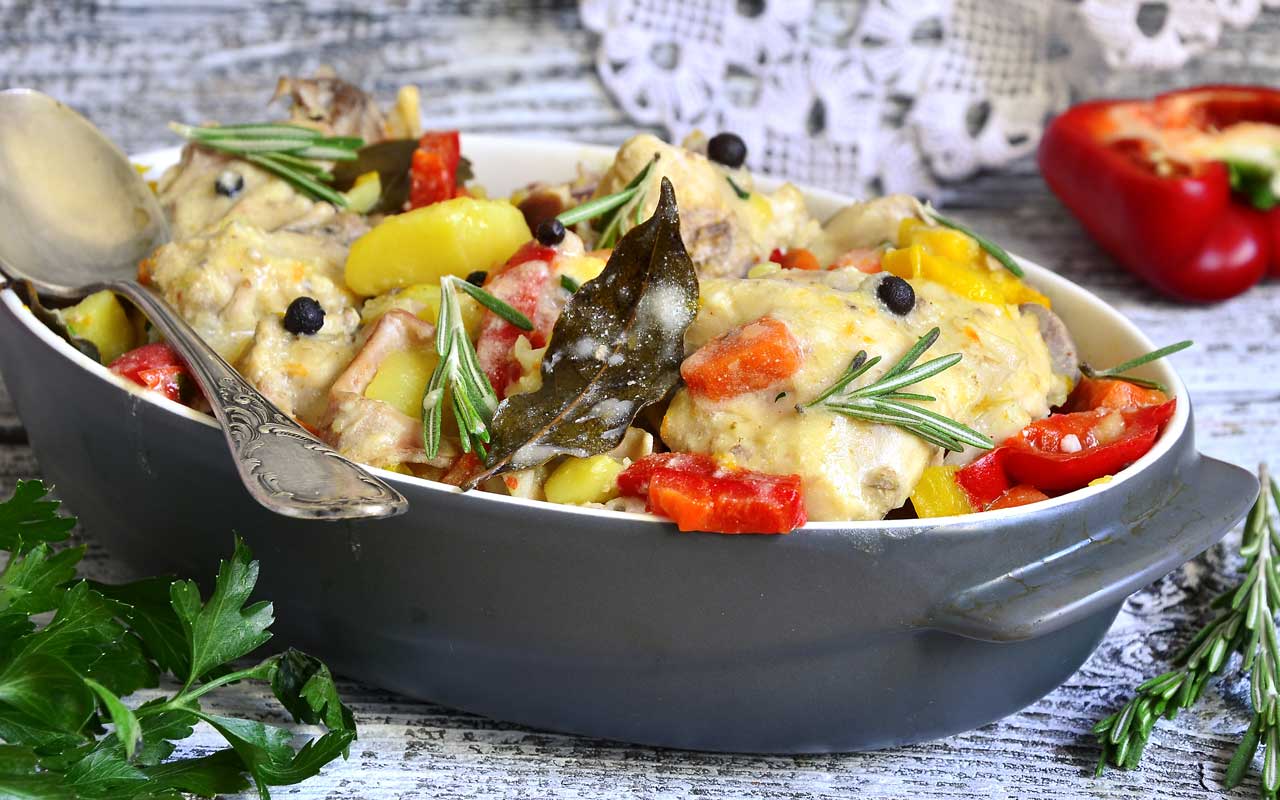 Stuffat tal-Fenek is a beloved Maltese stew and a much-celebrated national dish of Malta.
The traditional Maltese-style rabbit stew was introduced in the same period of the Knights of St. John. Therefore, it has important significance in Malta's fascinating history.
Rabbit, as the name suggests, is the star of the dish. Tender cuts of rabbit are slow-cooked in a pot, along with red wine, garlic, onions, carrots, potatoes, and tomato purée.
Traditional Maltese herbs are also added to the broth, to enhance and freshen the flavor.
The slow-cooked rabbit stew, accompanied by potatoes and vegetables, is served as a main course.
But the flavor does not stop there. Maltese cooks use the same rich tomato sauce used in the stew with spaghetti, to create a delicious pasta appetizer.
4 – Bigilla – Maltese Bean Paste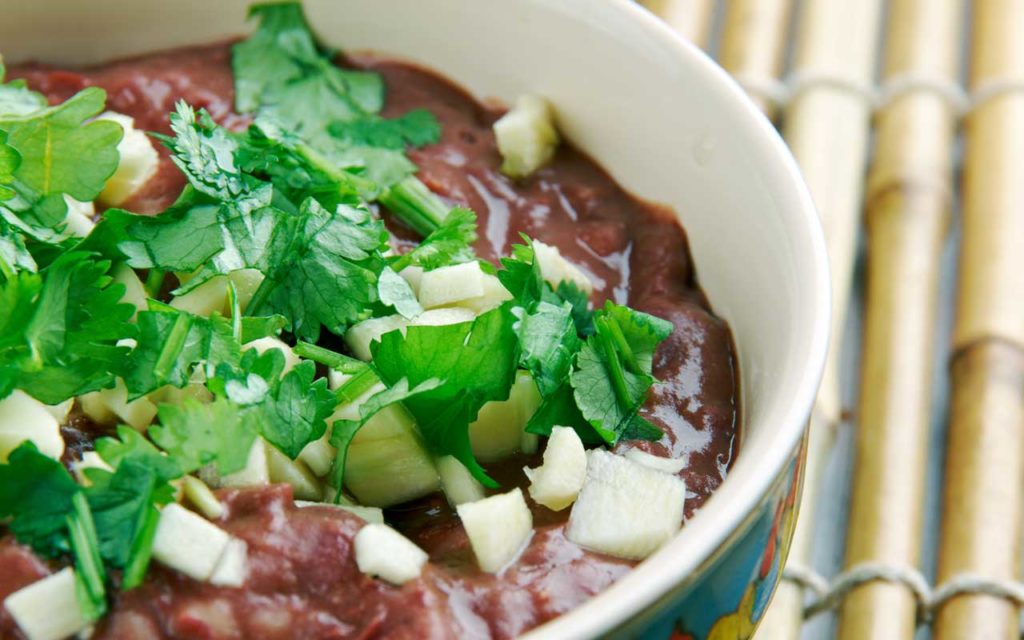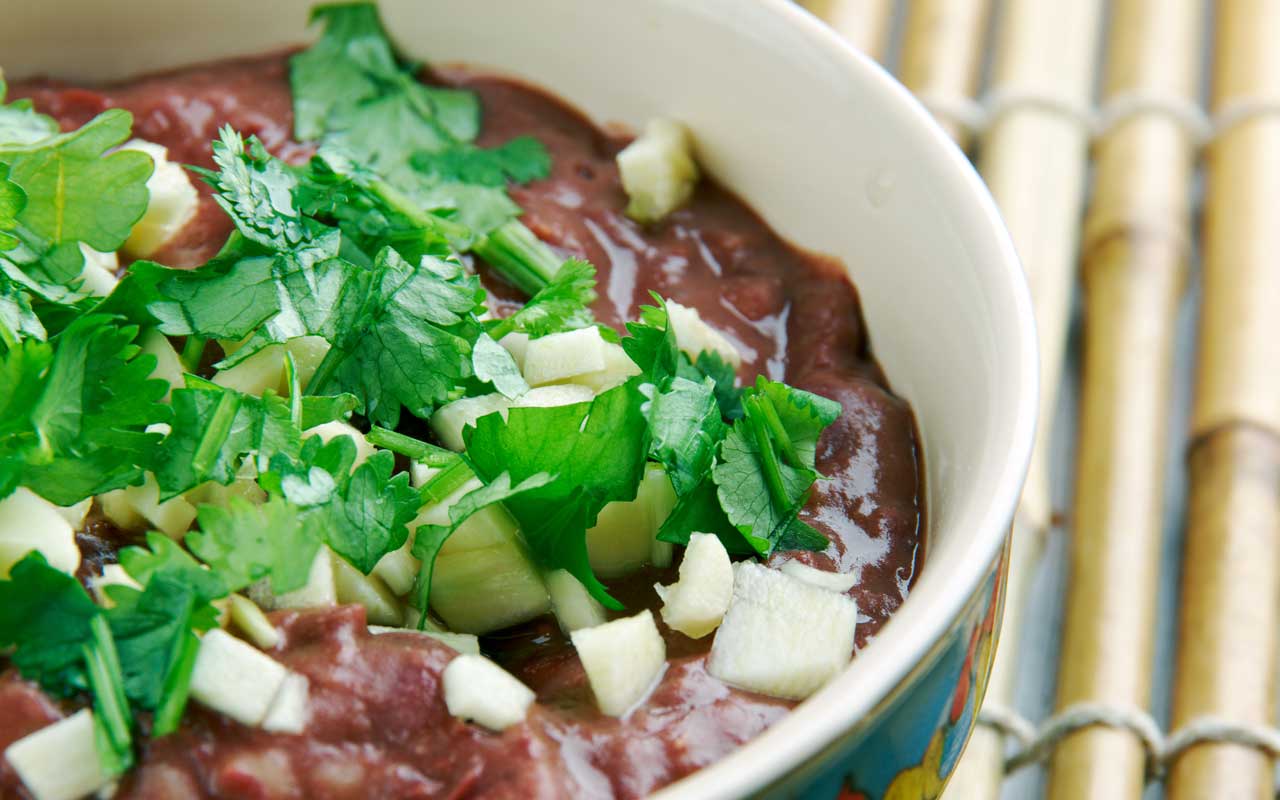 Bigilla is a Maltese specialty paste, or dip, usually served at parties, celebrations, and events. Some enjoy it as an appetizer, too.
Bigilla paste is a versatile condiment and is typically used as a spread either on Maltese bread or on galletti, traditional Maltese water crackers.
This sumptuous Maltese spread consists of mashed tic beans, which are known to the Maltese as ful ta' Ġirba.
Garlic, parsley, and other herbs such as mint or basil, help give the bean paste plenty of freshness and an aromatic quality.
Although the origins of Bigilla are largely unknown, it's believed to have been eaten in Malta for generations.
Both locals and tourists enjoy this smooth and tasty Maltese condiment. It's a true bedrock of Maltese cuisine.
5 – Torta tal-Lampuki – Lampuki Pie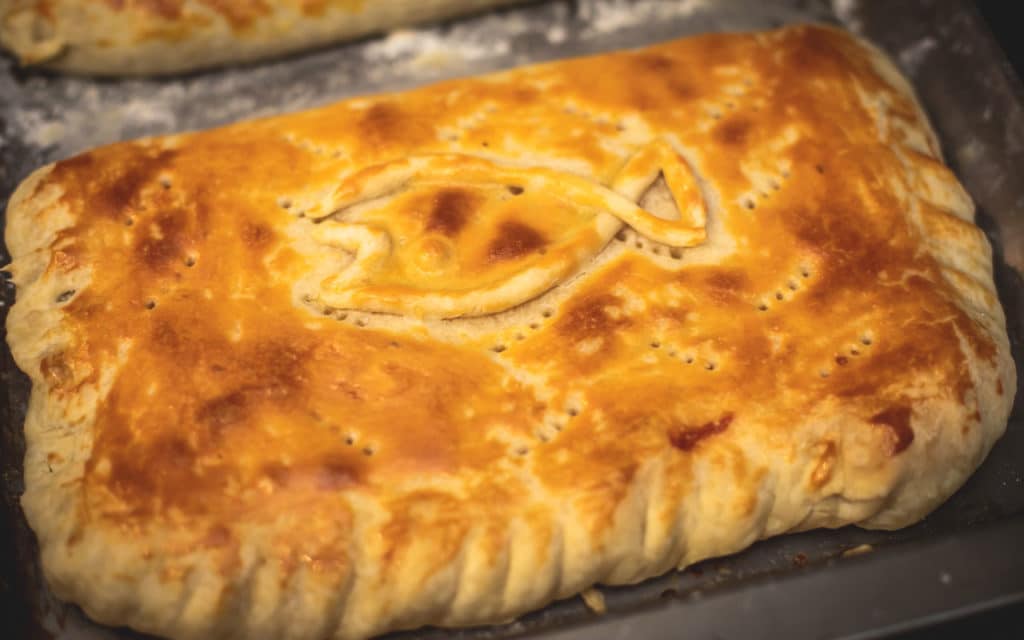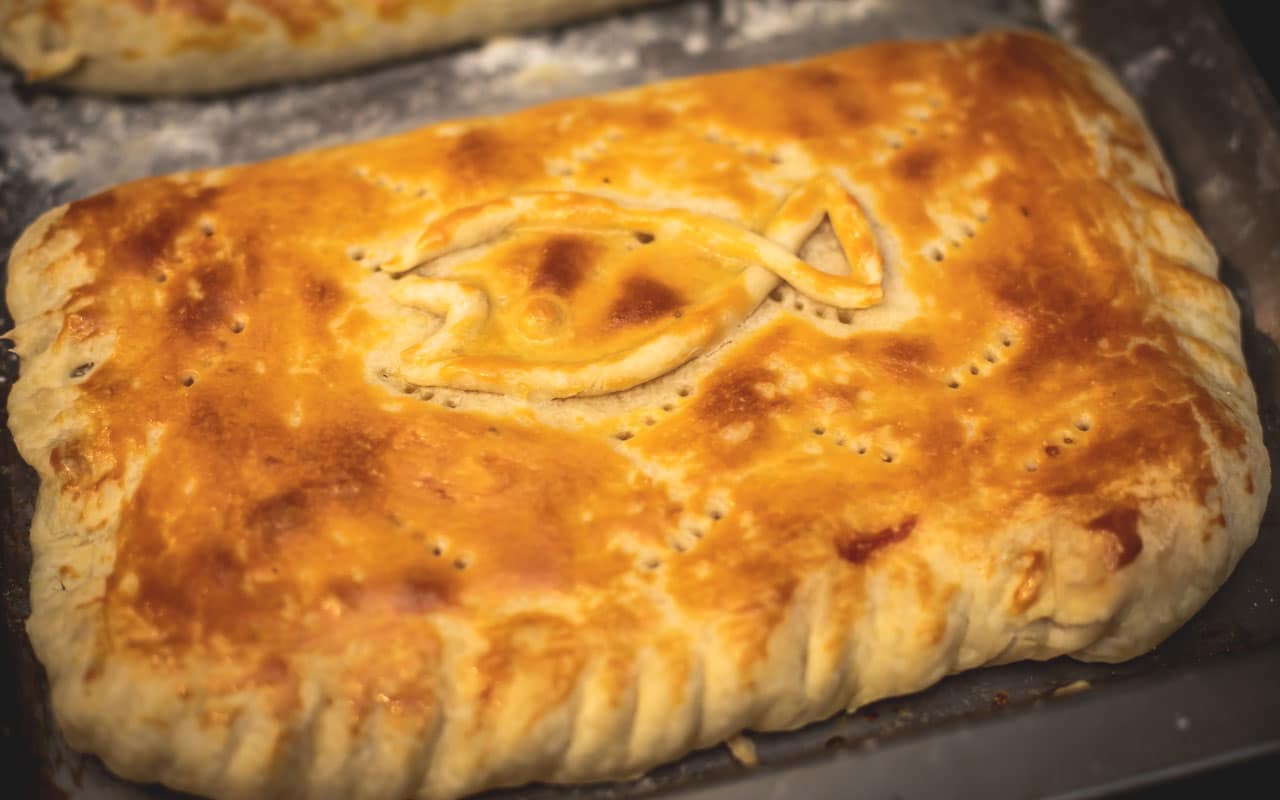 Lampuki pie is a traditional Maltese food for the people. Families have passed down recipes through generations of cooks.
Lampuki is the Maltese name for dorado fish or mahi-mahi. These dolphinfish have a heavy, meaty texture, similar to swordfish.
Lampuki migrate through the Mediterranean every year, and Maltese fishermen have been catching this succulent fish for centuries.
Along with Lampuki, cauliflower, carrots, black olives, capers, olives, garlic cloves, and tomato purée, are all used in the pie's filling.
This recipe has become one of Malta's favorite fish recipes. It's available in multiple seafood restaurants across the island.
With a thick, buttery pastry crust, and tender chunks of Lampuki, this traditional Maltese food gets better with every bite.
6 – Stuffat tal-Qarnita – Octopus Stew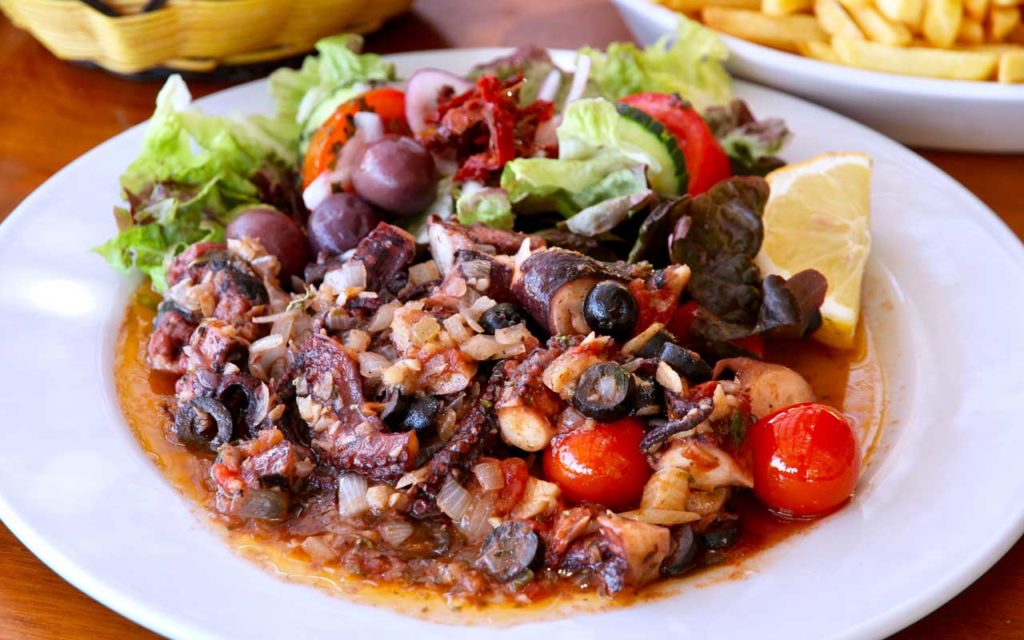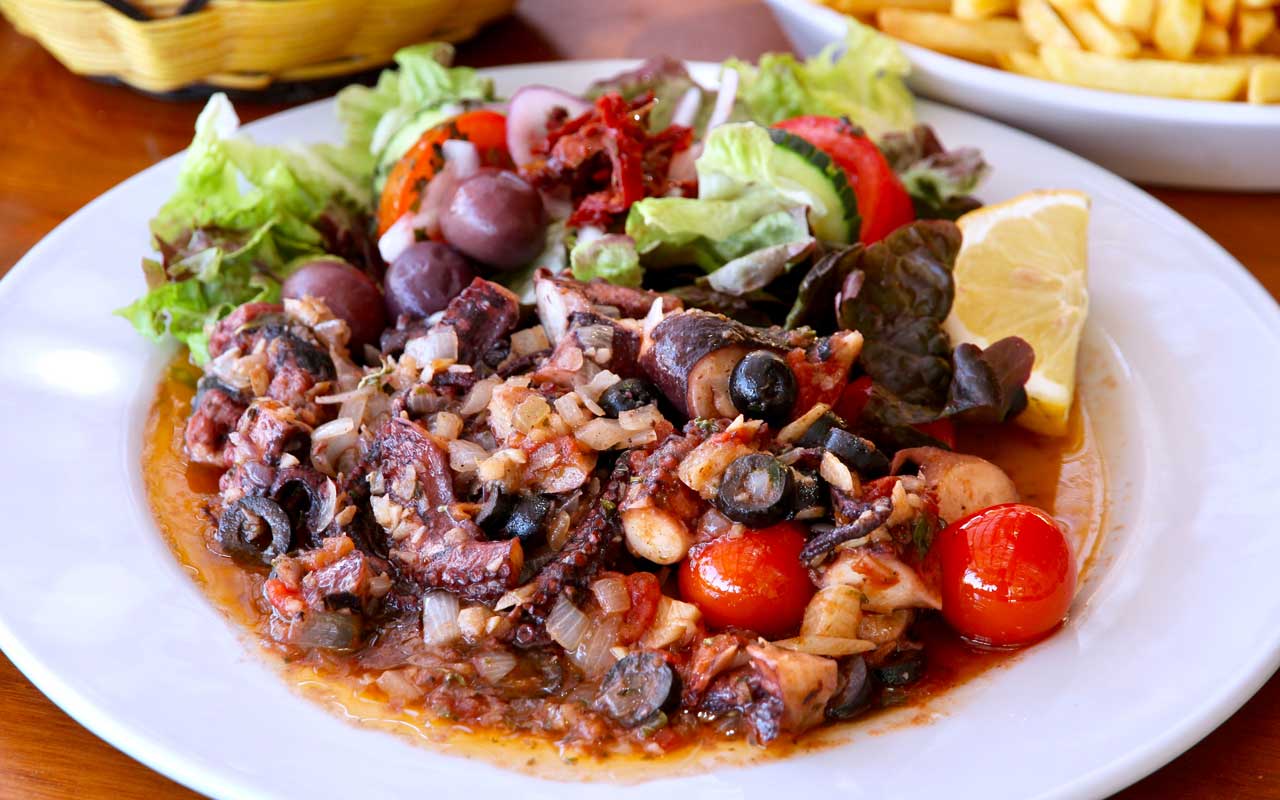 Octopus is very common in Maltese cuisine and can be served in a variety of ways.
One of Malta's most loved dishes is octopus stew, or Stuffat tal-Qarnita, as known to the locals.
First, the fresh octopus is cleaned and boiled in bubbling, salted water for several minutes. Once cooked, it's removed and cut into pieces.
The ocptous is then slowly cooked in a broth of onions, garlic cloves, kunserva – a sweet tomato paste, olive oil, diced tomatoes, parsley, and lemon & orange rind.
For a better texture, it is recommended to freeze the octopus for a few days before preparing the stew.
A piping hot bowl of Stuffat tal-Qarnita is traditionally served with some hearty Maltese bread. The aroma is alluring.
Additionally, the same salsa used for octopus stew can be used to make Spaghetti biz-Zalza tal-Qarnit (spaghetti with octopus sauce), which is another popular Maltese dish.
7 – Soppa tal-Armla – Widow's Soup
Soppa tal-Armla reflects the simplicity of life of previous generations, as it's made using simple ingredients.
Nowadays there are different ways of cooking widow's soup. However, the main ingredients remain fresh Maltese vegetables, such as peas and broad beans.
Maltese cheeselets (also known to the Maltese as ġbejniet), potatoes, carrots, onions, kohlrabi, and cauliflower, are all widely used.
The widow's soup is a simple, yet delicious, traditional Maltese soup dish. Because of its inexpensive ingredients, it became very popular during Malta's most testing times in history, such as during both World Wars.
Unfortunately, despite its wholesome taste, it is not as common with the younger generations of Maltese.
8 – Aljotta – Maltese Fish Soup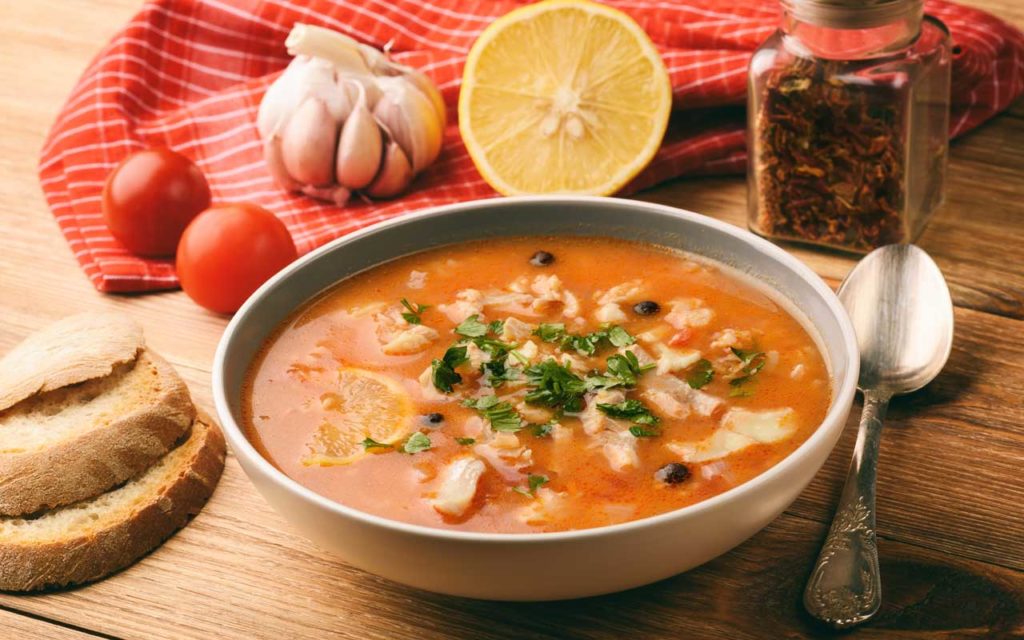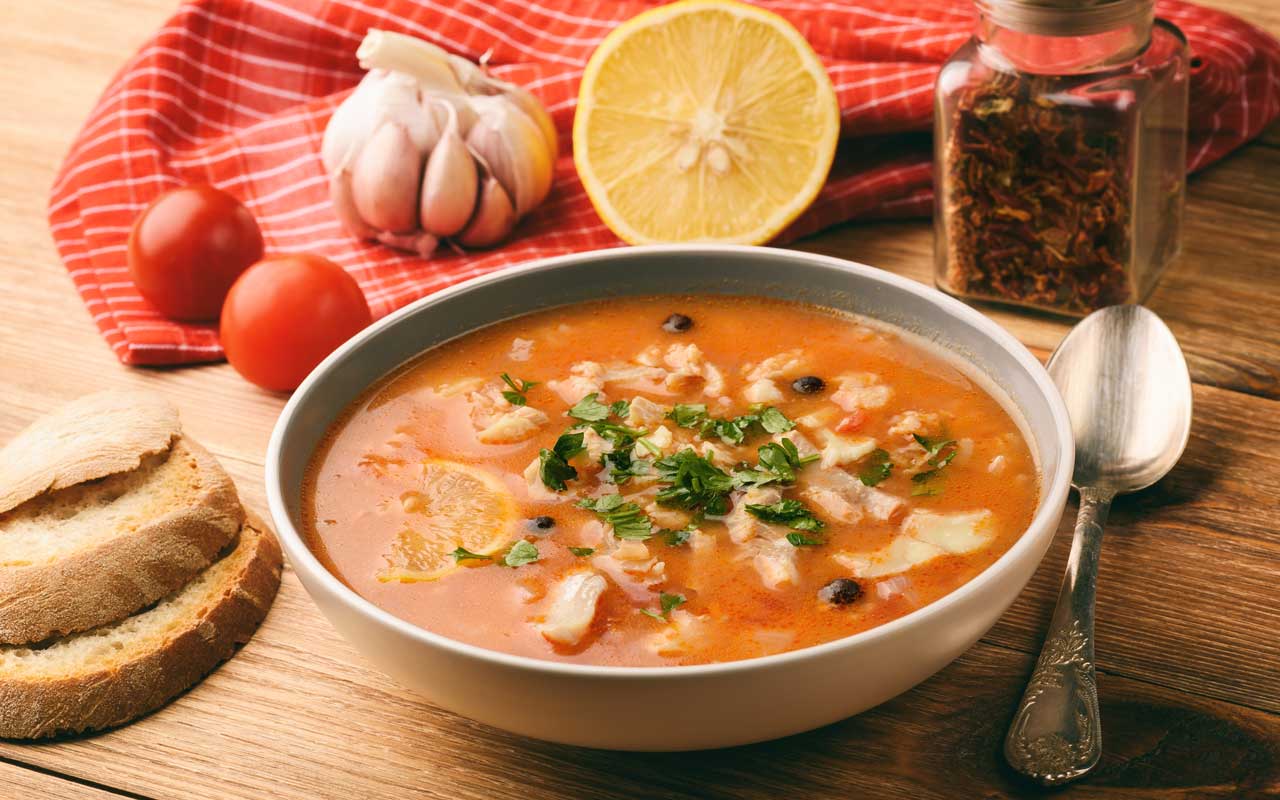 Aljotta is a traditional Maltese fish soup that was mostly served during Lent since it doesn't contain meat.
Aljotta can be served as either a starter or as a main course. Maltese chefs and home chefs cook it in large batches to feed big families or for gatherings.
It is an easy but delicious recipe that remains the most popular fish soup within the Maltese community.
In fact, it is very common to be served the aljotta as a starter when dining at a local's house.
Traditionally, rockfish is used in the most popular recipes. To enrich the flavor, the whole rockfish is cooked in its own juices.
Both the head and tail of the fish give the soup a richer, more flavorful taste.
Onions, garlic, tomatoes, and herbs are also added, and the aljotta is served with rice. It's a food of Malta with such warmth and color.
9 – Imqaret – Date Cakes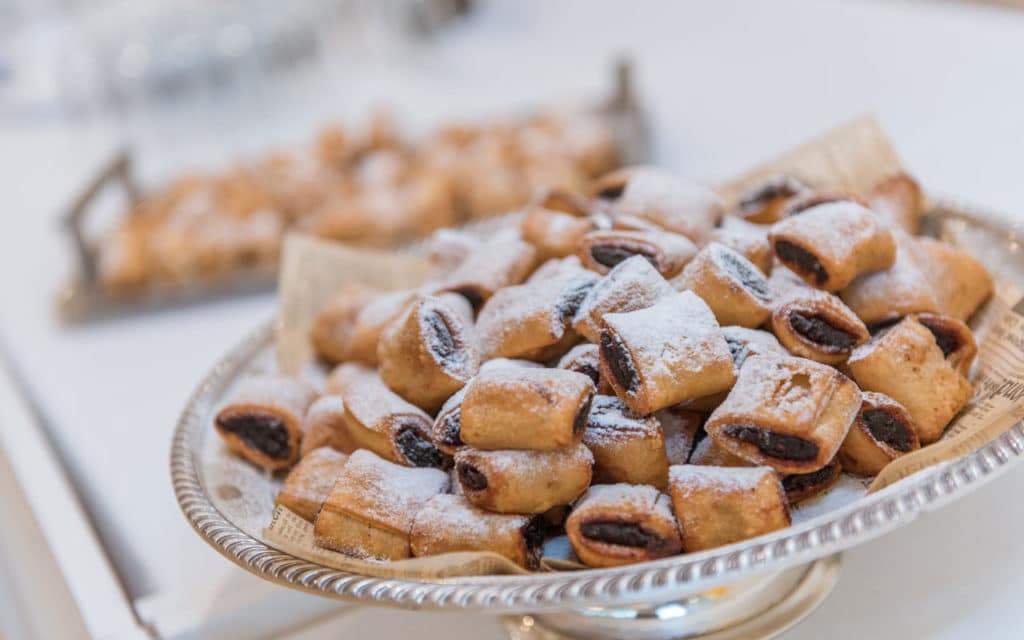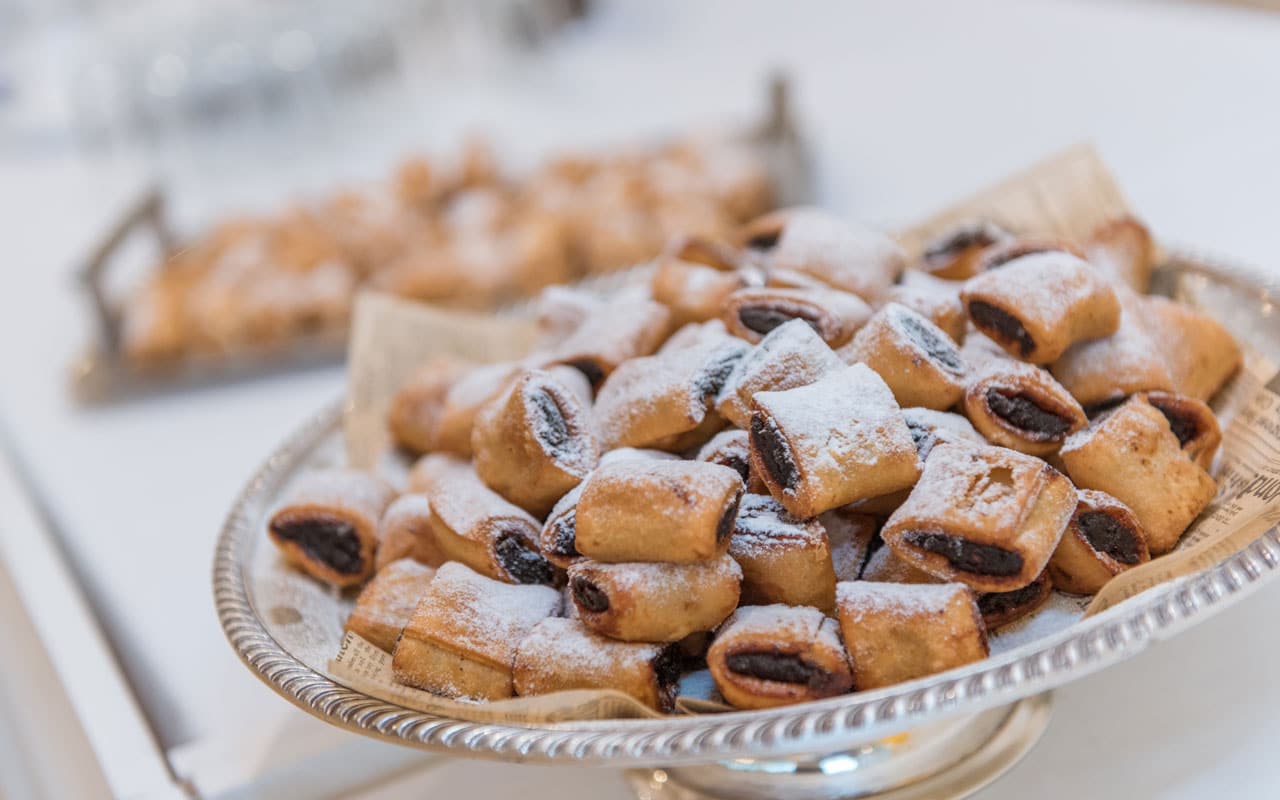 These traditional date cakes smell heavenly and taste even better. Each cake consists of a pocket of crunchy pastry, packed with a rich date filling.
These diamond-shaped pastries are deep-fried and can be found at many street markets across Malta.
They are also a popular street food. You can buy them from vendors in many Maltese towns and cities, including the capital city of Valletta.
You are also likely to find imqaret for sale during village feasts, as they are a traditional Maltese dessert.
The origin of imqaret dates back to when the Arab Empire first ceased control of Malta.
A very similar dessert exists in Tunisia, called macrood. Imqaret is a prime example of the North African influence in Maltese cooking.
These date cakes are best eaten hot and accompanied by a cup of tea or coffee. One of the true delights of Maltese cuisine.
10 – Ftira Għawdxija – Gozitan Pizza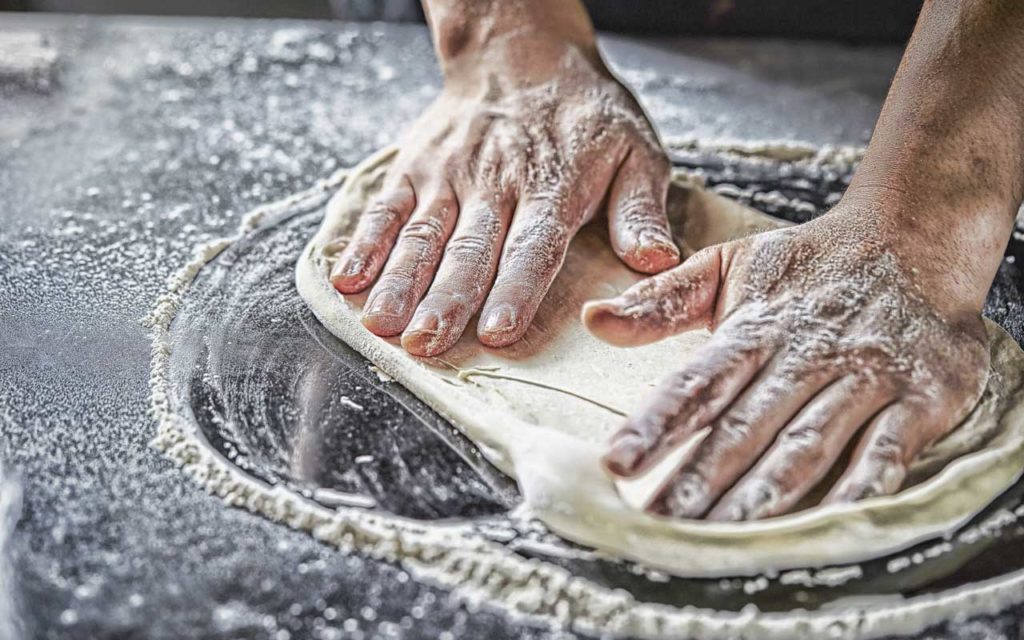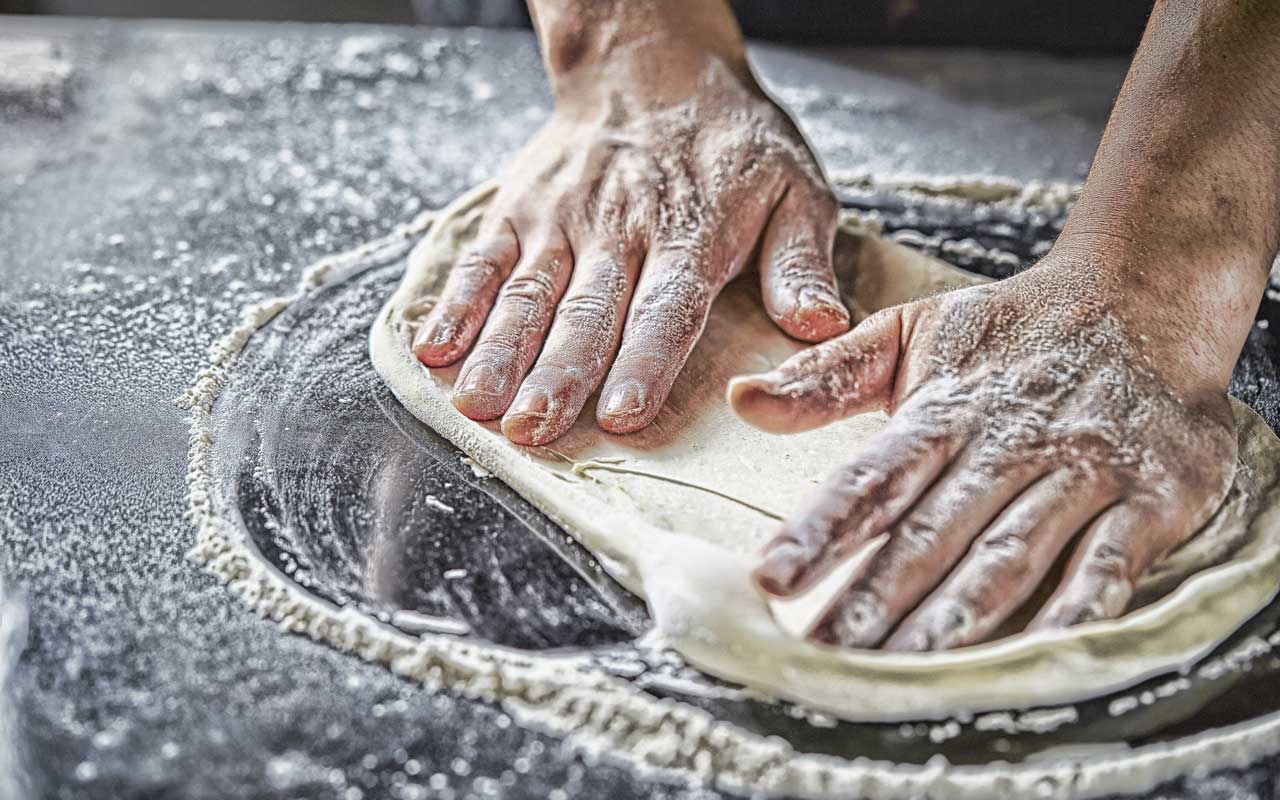 The Maltese love to visit the Gozitan island in the summer season. Their favorite treat while in Gozo is the local Gozitan pizza, known to the Maltese as Ftira Għawdxija.
This delicious Gozitan pizza has a slightly different taste than a normal pizza because it is made with a different type of dough.
The dough is thicker, and the toppings differ from a conventional Italian pizza. Instead of meat toppings, the Gozitan pizza is normally served with ricotta, goat cheese, and potato toppings.
The bakery calls this pizza a ftira because it is made out of the same dough used for the traditional Maltese Ftira Sandwich.
Gotizan pizza is a prime example of the influence of Italian cuisine in Maltese food. It's a hearty dish, prepared with plenty of love.
11 – Pudina tal-Ħobż – Bread Pudding
This Maltese recipe dates back to the eighteenth century. It's an excellent example of the resourcefulness of some of Malta's poorest inhabitants.
Due to it being so filling, while inexpensive, bread was one of the most important foods in Malta at the time.
For this reason, stale bread was never thrown away. Maltese got creative and instead left the stale bread to soak in liquid.
This soaked bread would go on to lay the foundation of one of Malta's most beloved and tasty desserts.
Pudina tal-Ħobż is a recipe that has been passed through generations of families. It is difficult to find a standardized recipe because so many people make it in so many different ways.
Commonly, sugar, margarine, drinking chocolate powder, and cocoa powder are added to the bread pudding mixture.
Grated lemon and orange rind, sultanas, currants, and some additional spices, all help to inject a zing into the dense, hearty pudding.
12 – Kwareżimal – Maltese Lenten Cookies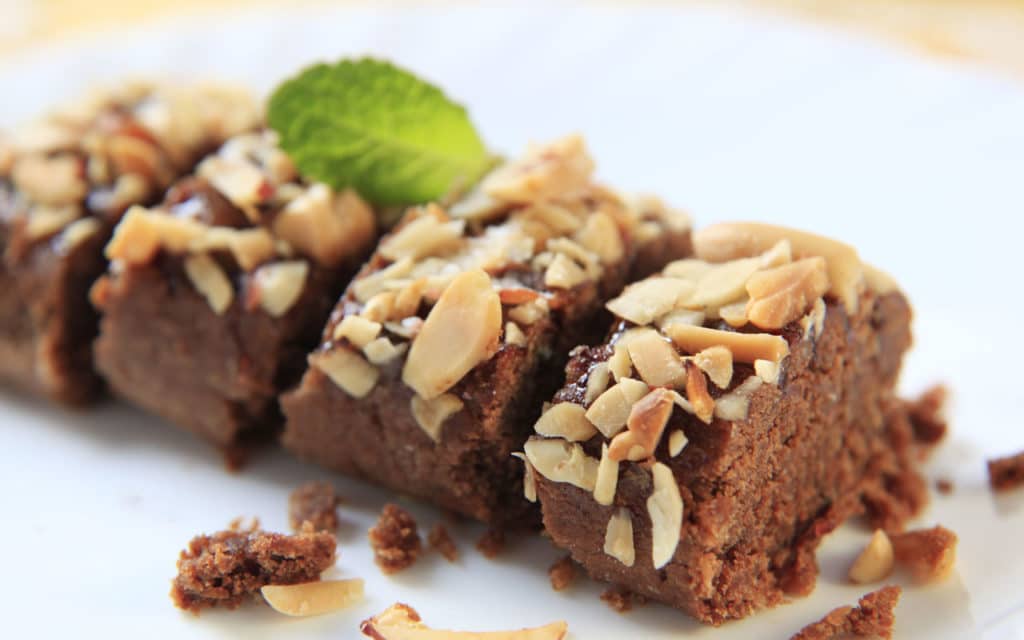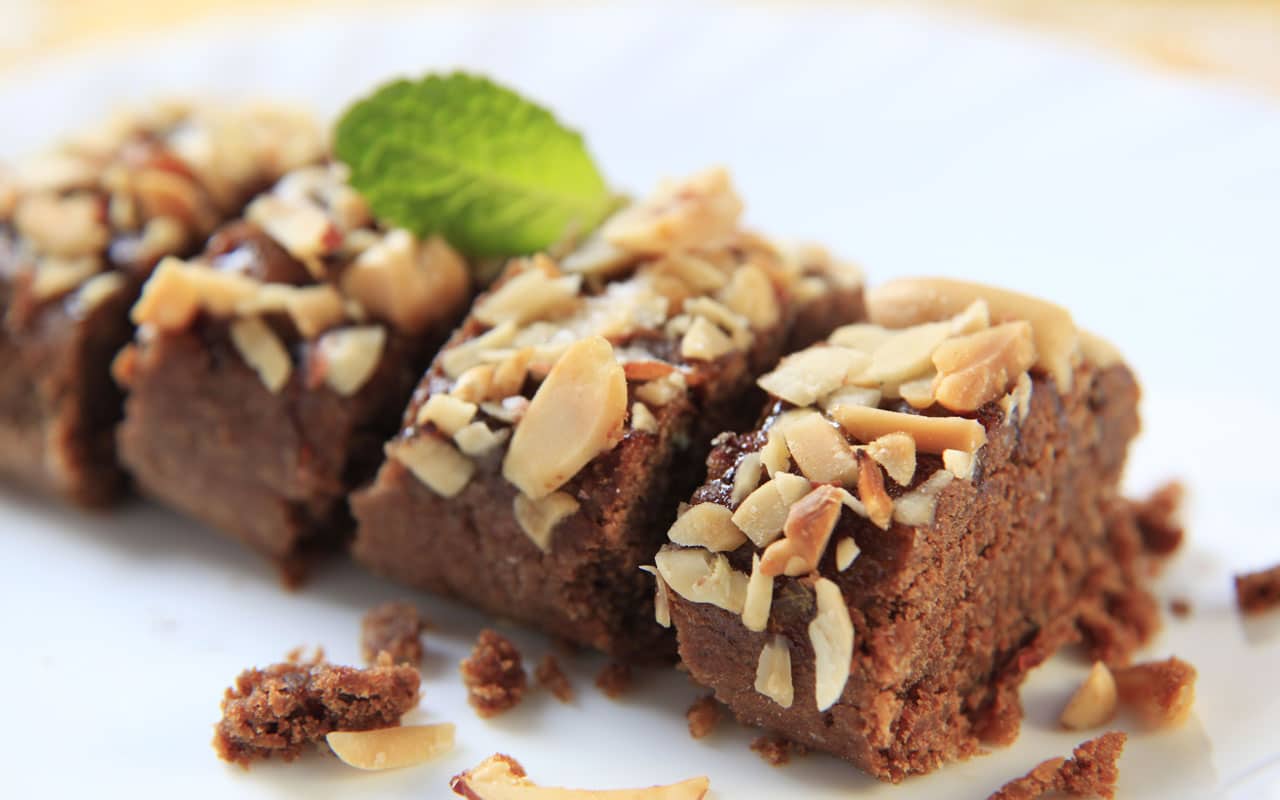 Kwareżimal is a traditional vegan Maltese recipe. These tasty cookies are usually baked during the forty days of Lent.
In fact, the word kwareżimal comes from the Latin word quaresima, which refers to the Lent period.
These vegan cookies do not contain any dairy products or animal meat. They are made from simple ingredients such as intrita (ground almond paste), flour, sugar, cinnamon, honey, and orange zest.
Lenten cookies were introduced by the Knights of Malta, and are still very popular with locals to this day.
This is a Maltese food with an important historical connection. It's definitely a dessert worth trying when in Malta.
13 – Figolli – Maltese Easter Biscuits
As religion is an important aspect of Maltese culture, most traditional Maltese sweets are baked during certain religious holidays or festivals, similar to the kwareżimal.
Figolli are baked during the Easter period. They consist of a flat biscuit-like cake. The dough is usually worked into the shape of a lamb or rabbit, before baking.
Maltese Easter biscuits are extremely popular with the Maltese. The delicious pastry is made from a mixture of flour, sugar, egg yolks, and butter.
Figolli are known for their mouth-watering filling of intrita, which is essentially an almond paste. It's sweet and truly delicious.
The Maltese like to decorate their figolli with a coat of icing sugar or melted chocolate, and they often place half of a chocolate Easter egg on top.
The figolli are a definite go-to when visiting Malta during the Easter period! They are a truly unique food of Malta.
14 – Braġioli – Beef Olives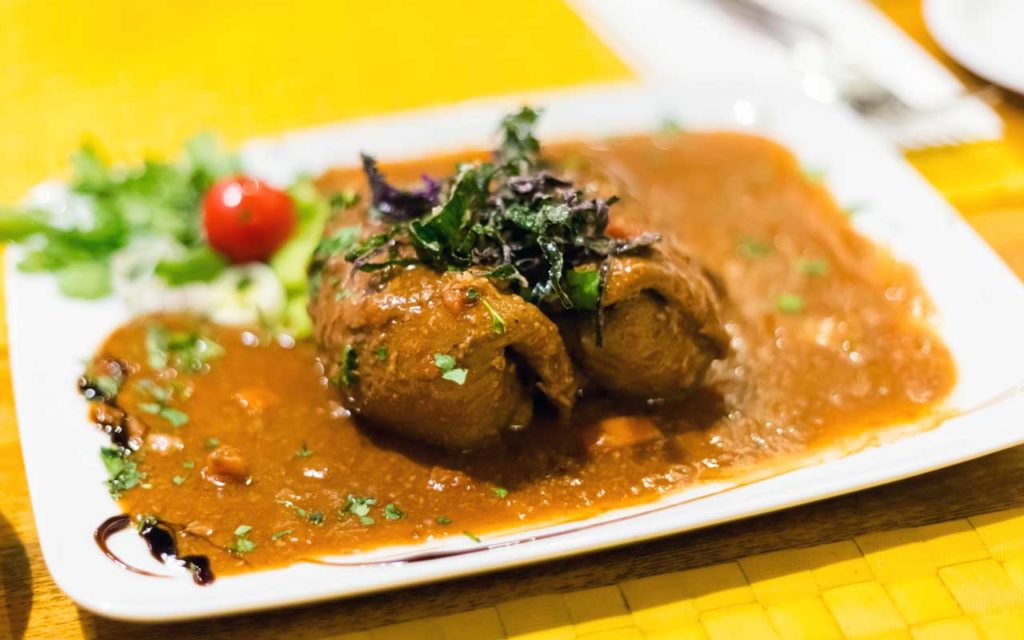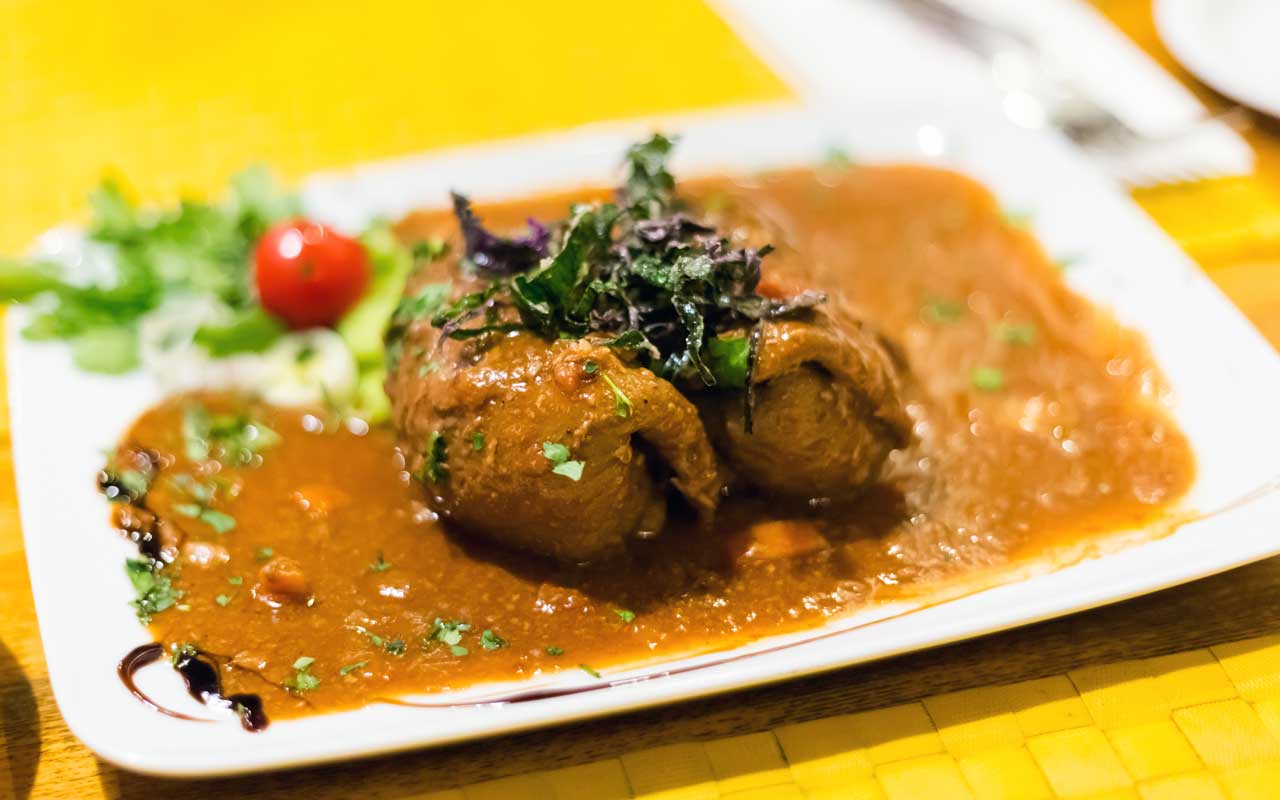 Contrary to their English name of 'beef olives', Baġioli are better described as stuffed beef rolls, braised in wine.
Braġioli are best served with sliced Maltese bread, potatoes, and vegetables. They're served as a hearty main dish and are rich in flavor.
The classic version of the beef olives' stuffing consists of a hard-boiled egg, bacon, bread crumbs, garlic, and parsley.
The stuffing is wrapped up in thin slices of beef. It's then tied with kitchen twine before cooking.
Finally, Braġioli are slow-cooked in a rich sauce of red wine and garnished with onions and carrots.
Braġioli is a fulfilling and divine traditional Maltese dish. It can be found on most restaurant menus across the Maltese islands.
15 – Timpana – Pasta Bake wrapped in Pastry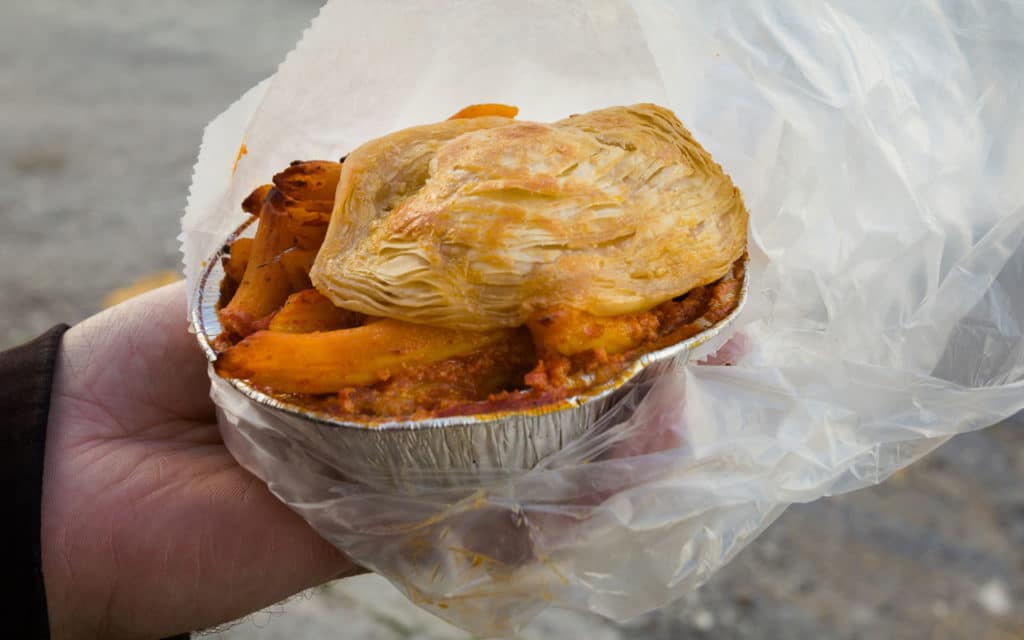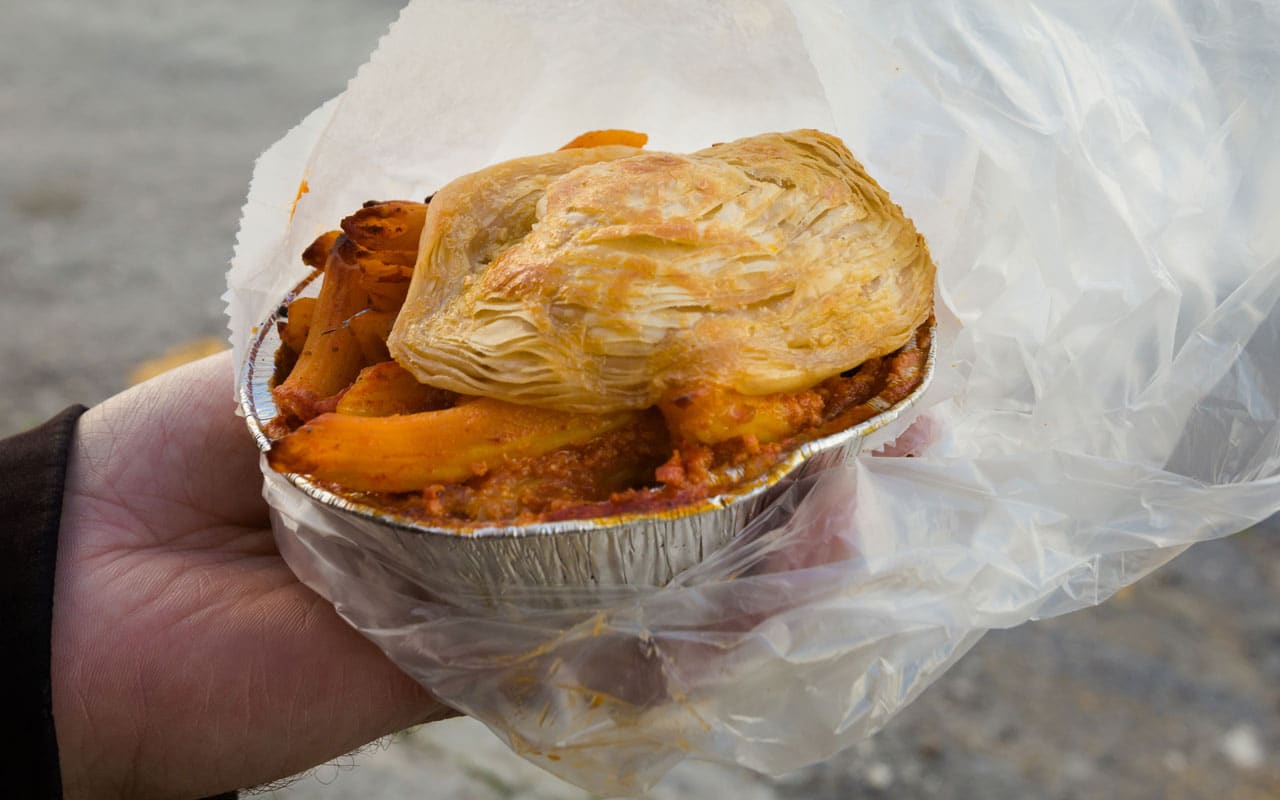 The Italian-inspired timpana is a Maltese specialty. It can be described as baked macaroni in pastry, with a bolognese sauce.
The traditional recipe includes minced beef, minced pork, and diced chicken liver, with bacon, onions and garlic added for enhanced flavor.
The pasta is mixed with cheese and tomato sauce and is covered with a layer of frozen sheet of puff pastry.
It's commonly found as street food in pastizzerias for a very low price. However, people also bake the pasta at home and serve it in larger portions for lunch or dinner.
Timpana is a Maltese dish you do not want to miss out on. It soothes the stomach with its warmth, rich flavor, and filling texture.
16 – Qagħaq tal-Għasel – Treacle/Honey Rings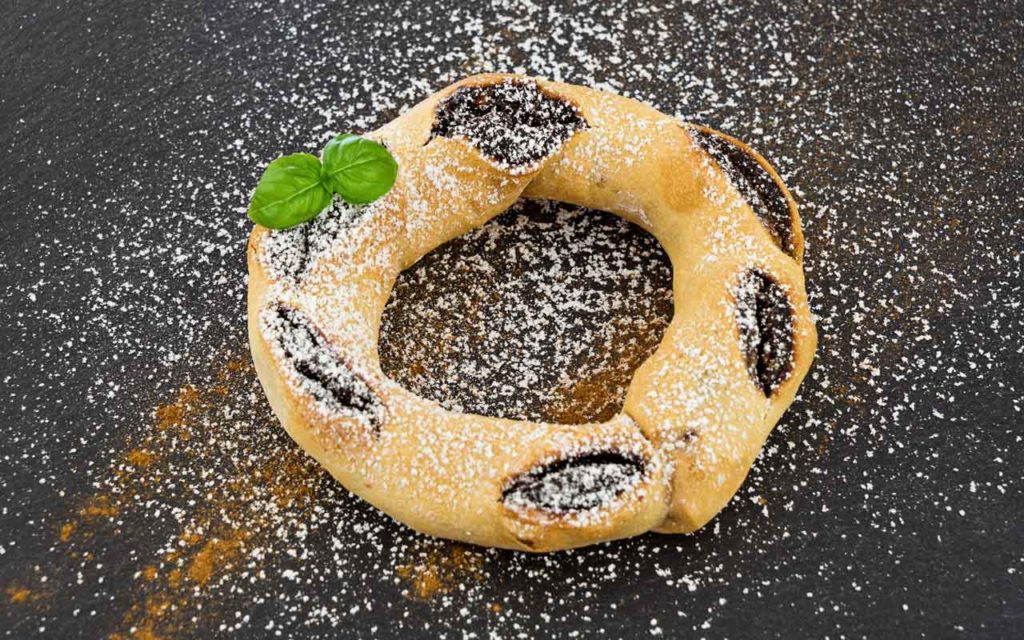 Honey rings are another sumptuous snack, known best to the Maltese as Qagħaq tal-Għasel.
Honey rings can be found in bakeries and supermarkets across Malta. Fresh out of the oven, they are a joy to sink your teeth into.
Qagħaq tal-Għasel are best enjoyed with a group of friends or family as an afternoon snack, along with a cup of hot tea or coffee.
These traditional sweet pastry rings are also very commonly served as a Christmas or celebratory treat.
Qagħaq tal-Għasel are made with flour, egg yolks, margarine, sugar, black treacle syrup, lemon & orange rind, and herbs.
Ironically, the recipe does not contain any honey, as the English translation of the name would imply.
Instead, a thick, sweet treacle forms the filling, which in Maltese is known as għasel iswed (black honey).
Packed with a divine and explosive flavor, honey rings are a Maltese dessert not to be missed. Utterly scrumptious!
17 – Platt Malti – Maltese Platter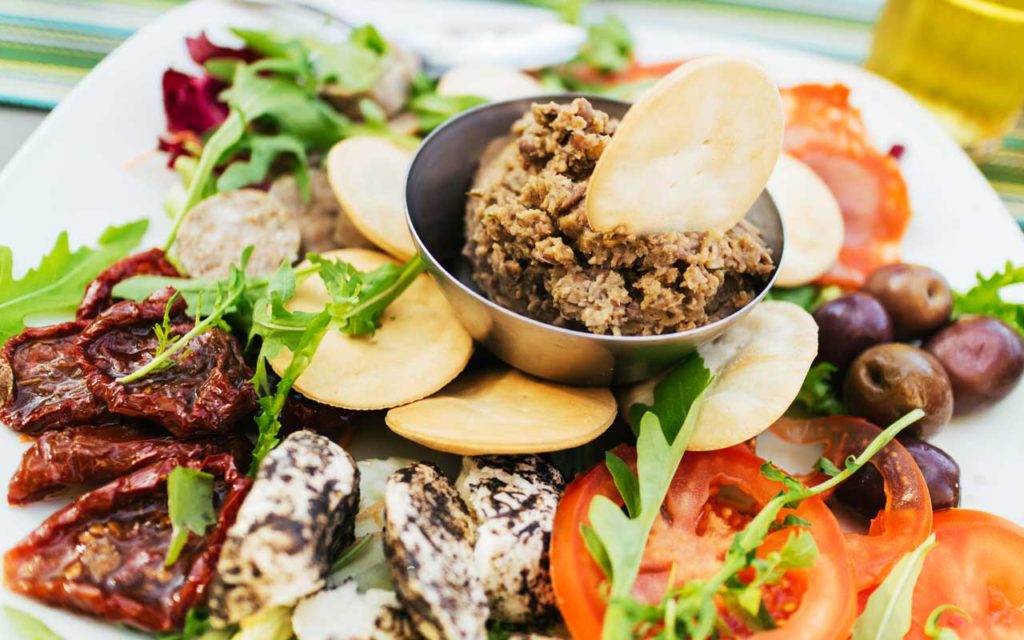 What better way to get a real sense of a country's culinary identity than through a platter?
Shared Maltese platters are packed with so many rich and tasty foods. The colors are dashing and the textures diverse.
The Platt Malti is enjoyed at all times of the day at Maltese restaurants. Some enjoy them as appetizers, or between meals. But others can eat them as a main, due to the sheer number of foods.
Similar to Spanish tapas or Italian antipasto, Maltese platters offer a wide selection of foods to try.
Some platter favorites include Maltese olives stuffed with anchovy paste, Maltese goat cheese (ġbejniet), spicy Maltese sausage, kapunata (the Maltese equivalent of ratatouille), sundried tomatoes, and bigilla paste served with galletti.
All of this wholesome food is washed down nicely with a glass of wine and in the company of friends and loved ones.
To further enhance the Maltese cuisine experience, one can replace the wine with a glass of kinnie (a Maltese soft drink), or with cisk (the iconic Maltese beer).
A Platt Malti, as in Italy and Spain, is more than just food. It's a huge part of Maltese culture.
Food to Try in Malta Summary
At Nomad Paradise, we're no strangers to the wonders of Mediterranean cuisine. Despite being a tiny island, Malta more than holds its own when it comes to food.
Malta's geography has had the biggest impact on its diverse range of foods. Being an island means Malta has always had to import food.
Then there's its position within the heart of the Mediterranean Sea. Malta has always been an important stop on so many trade routes.
This has meant so many different nations and foods have passed through the island through the ages.
Before becoming an independent state in 1964, Malta had also been under the rule of many different regimes through the centuries.
All of this has led to a Maltese cuisine influenced by so many different countries and regions, like Italy, Spain, North Africa, and Britain.
But there was a reason farmers decide to first inhabit the land way back in 590BC. Malta's Mediterranean climate allows it to grow a wide range of delicious produce.
Then, there's the vast Mediterranean Ocean. It's full of fresh seafood that gets served on the plates of locals and tourists within hours of being caught.
Against world-famous cuisines like Italian and Greek, the foods of Malta are relatively unknown. And that makes them such a treat when you first discover them.
There are tender meats, fresh ingredients, and a unique mixture of recipes and influences. For foodies that love a little creativity, there's so much to get excited about.
Maltese food is very much an undiscovered gem of the Mediterranean. It's unique, flavorsome, and cooked with so much love.
Whether you spend time on the Maltese islands or bring their cuisine into your home, you're most certainly in for a treat!
So, one final time, here's the full list of all Maltese foods covered in this article for reference.
Be sure to have this list of Maltese food handy when you visit so that you can try one or more of these popular and traditional foods.
Ħobż/Ftira biż-Żejt – Open Sandwich
Pastizzi – Savory Cheese or Pea Cakes
Stuffat tal-Fenek – Rabbit Stew
Bigilla – Maltese Bean Paste
Torta tal-Lampuki – Lampuki Pie
Qarnita – Octopus
Soppa tal-Armla – Widow's Soup
Aljotta – Maltese Fish Soup
Imqaret – Date Cakes
Ftira Għawdxija – Gozitan Pizza
Pudina tal-Ħobż – Bread Pudding
Kwareżimal – Maltese Lenten Cookies
Figolli – Maltese Easter Biscuits
Braġioli – Beef Olives
Timpana – Pasta Bake Wrapped in Pastry
Qagħaq tal-Għasel – Treacle/Honey Rings
Platt Malti – Maltese Platter
You Might Also Like to Read
Save and Pin for Later
Want to keep all these delicious Maltese food picks in a safe place? Save this article and pin it to one of your Pinterest boards for later. That way, you'll always have the list of foods in a place you'll remember.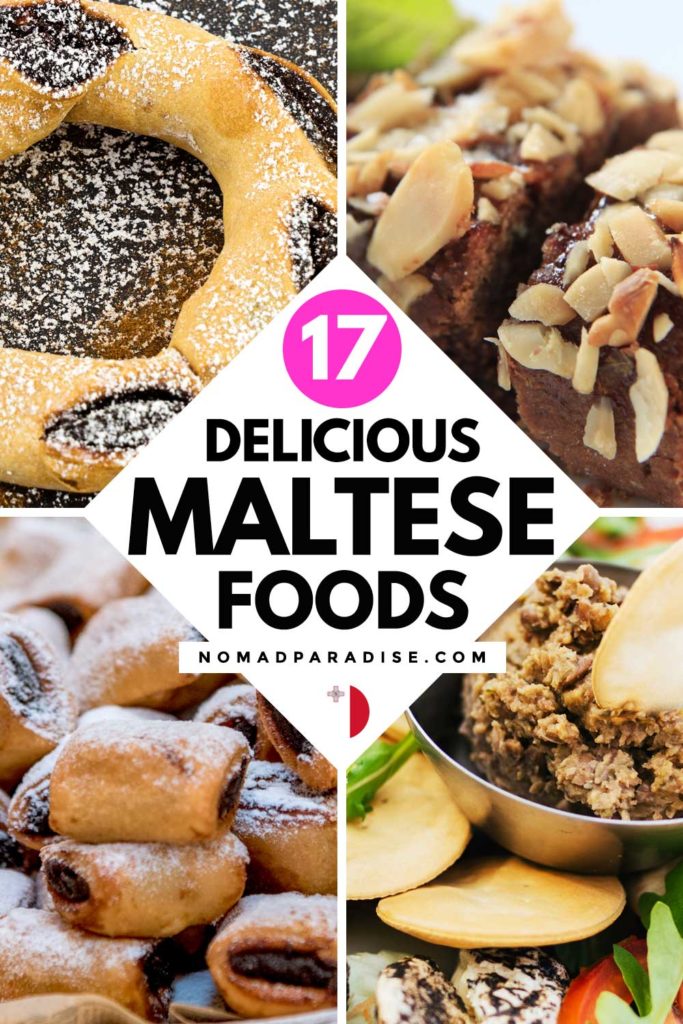 Contributor: Annalise Zammit is a Maltese translator and content writer from Balzan. In between translating English-Maltese scripts, she writes on a wide range of topics, including Maltese culture and cuisine.
Images licensed via Shutterstock