This post may contain affiliate links, meaning if you book or buy something through one of these links, we may earn an affiliate commission at no additional cost to you. Learn more
Eager to experience the unique culture and natural wonders of Nigeria? If so, these beautiful places to visit in Nigeria are all must-visits for your travel itinerary to one of Africa's most vibrant countries.
Most Beautiful Places to Visit in Nigeria
Cities
1 – Abuja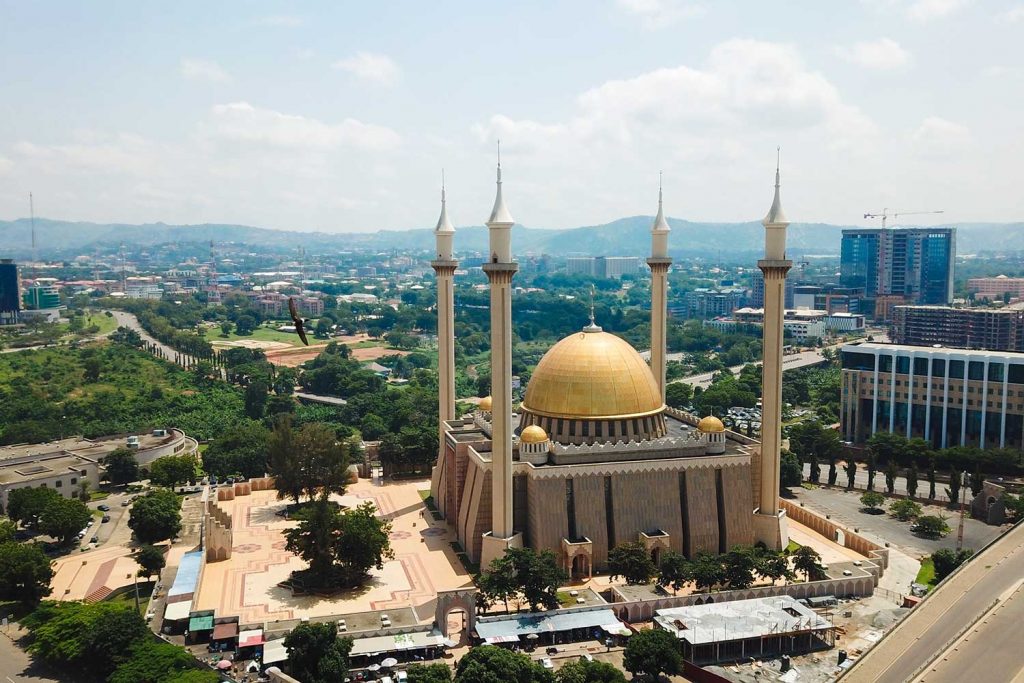 Abuja is the capital city of Nigeria, strategically located right in the middle of the country. It is one of the most beautifully planned cities in the world, furnished with spectacular architectural sites, including the National Stadium, National Mosque, and National Christian Centre.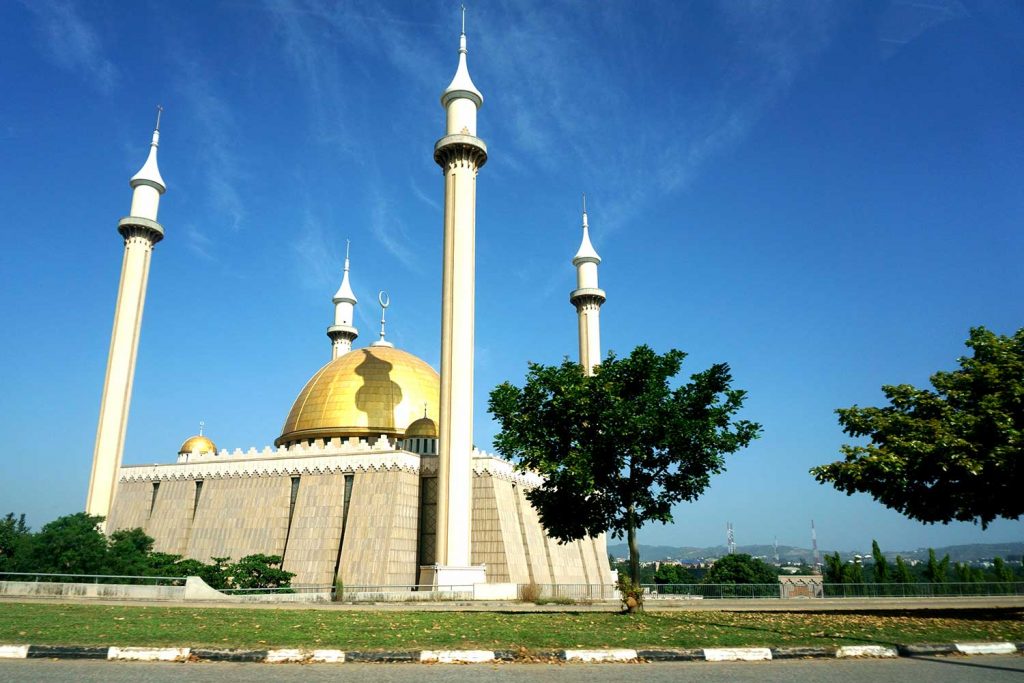 It is also home to the National Assembly, the Presidential Palace, and many other beautifully designed government headquarters, including the Supreme Court. Visible from all parts of the city is the Aso Rock, a monolith reaching a height of 400 meters.
This city presents something special for all kinds of tourists. Hikers in particular will love the Usuma Lower Dam, while Thought Pyramid Art Centre is a must-see for anyone who enjoys art, design, and culture.
2 – Lagos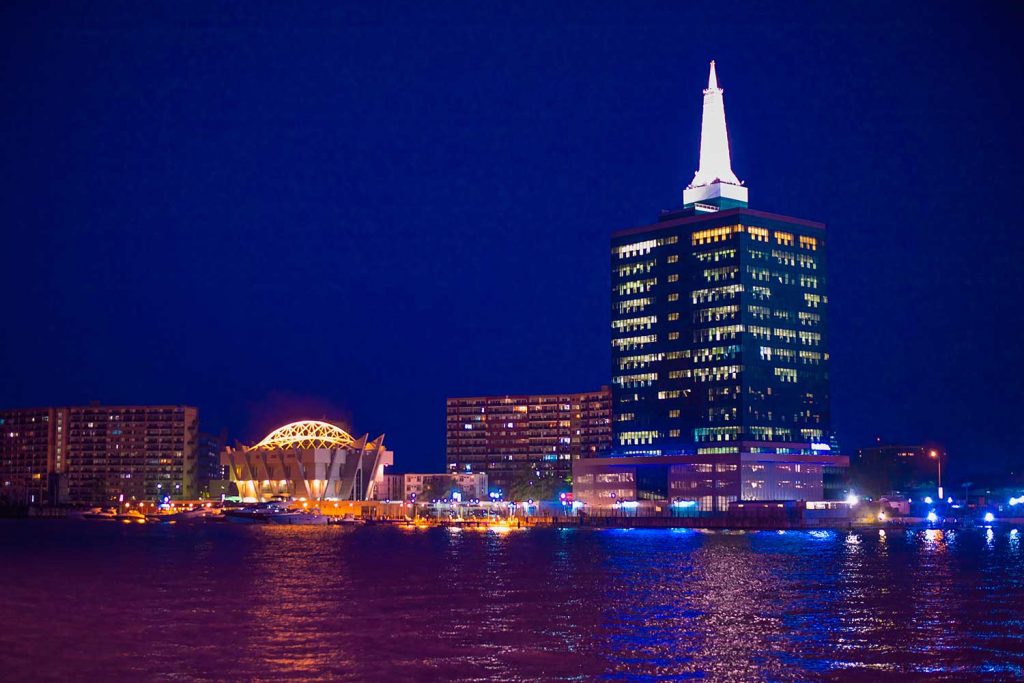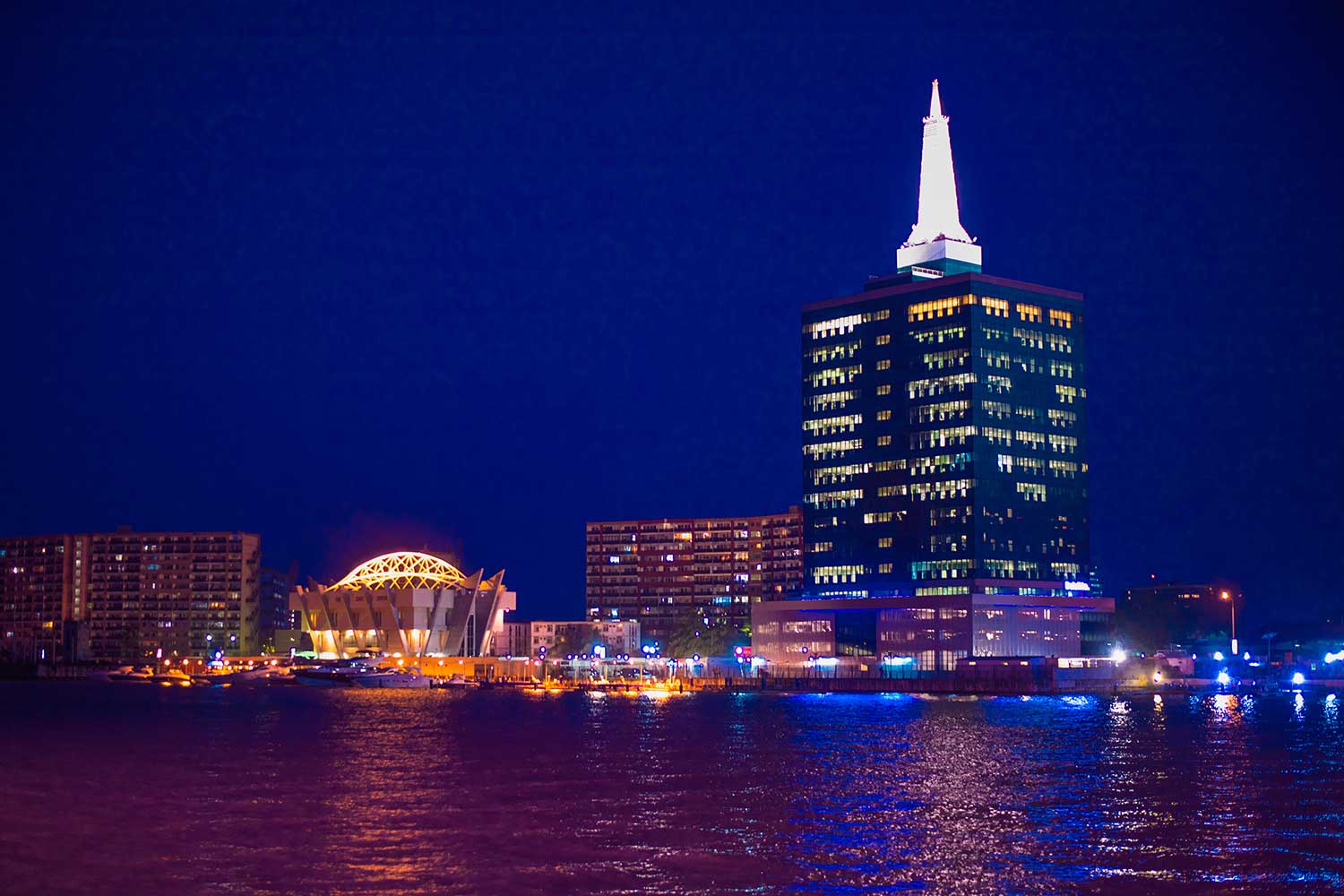 Nigeria's most populous city, Lagos, boasts some truly wonderful feats of architecture, including the Lekki Ikoyi Bridge, Lagos Lagoon, the Marina, and the National Theater.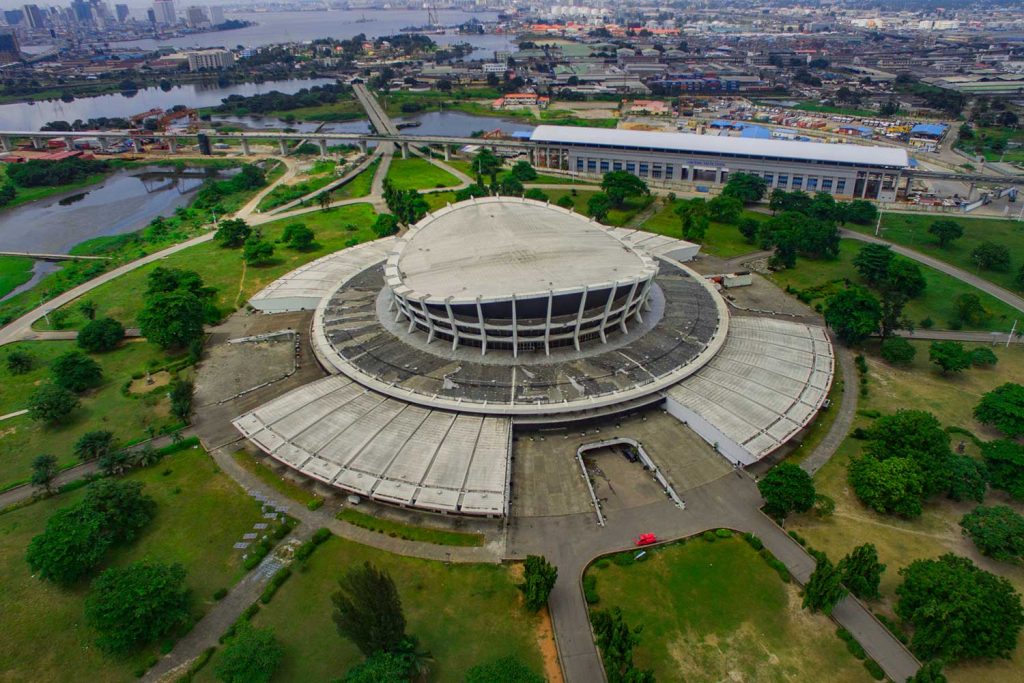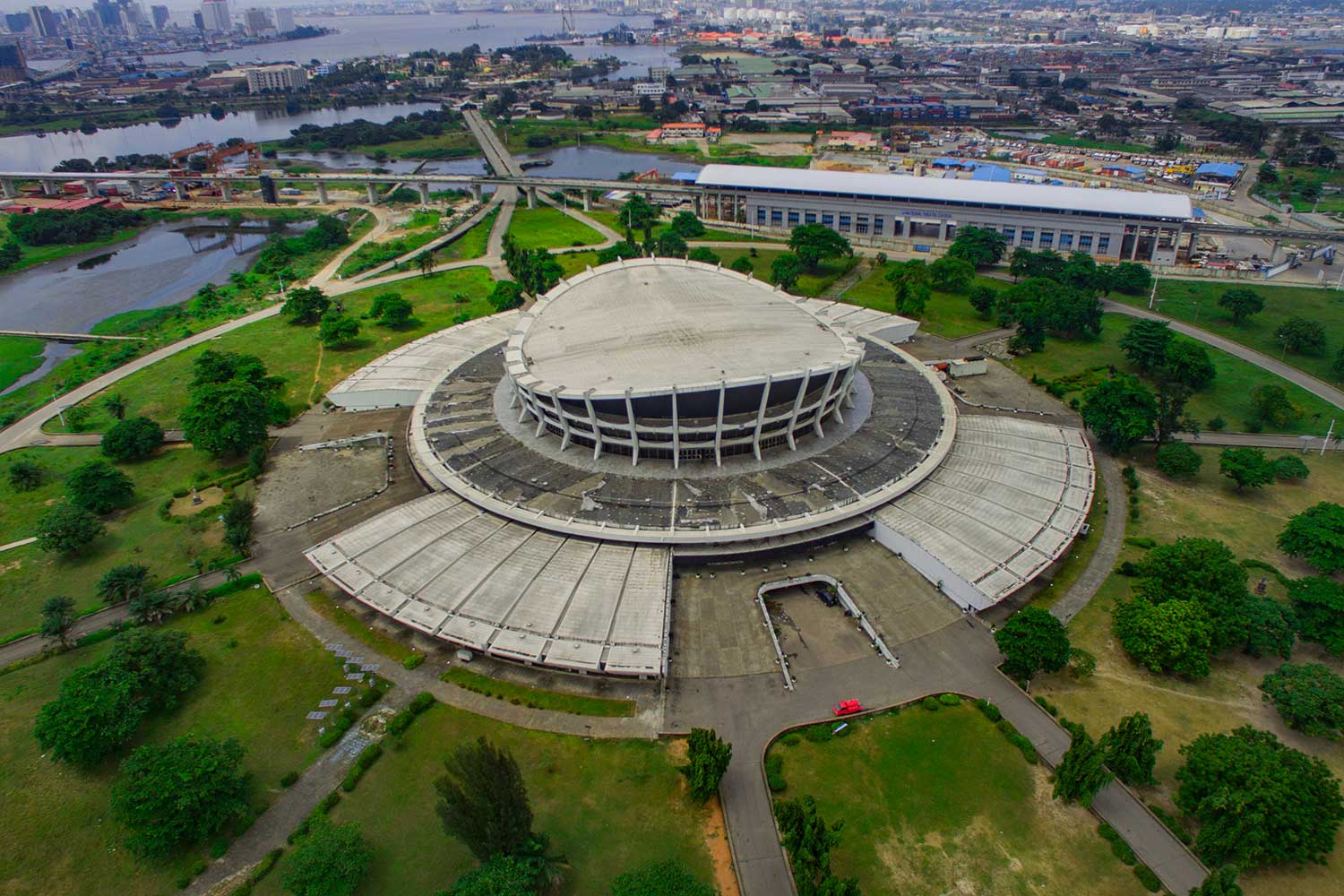 The Nike Art Gallery is also a must-visit for art lovers and enthusiasts. This contemporary five-story art gallery, established in 2009 by Nike Davies-Okundaye, is located in Lagos, a southwestern state.
The gallery houses over 20,000 artworks by various Nigerian artists, and evidently encourages and creates a conducive atmosphere for the growth and appreciation of African art.
3 – Benin City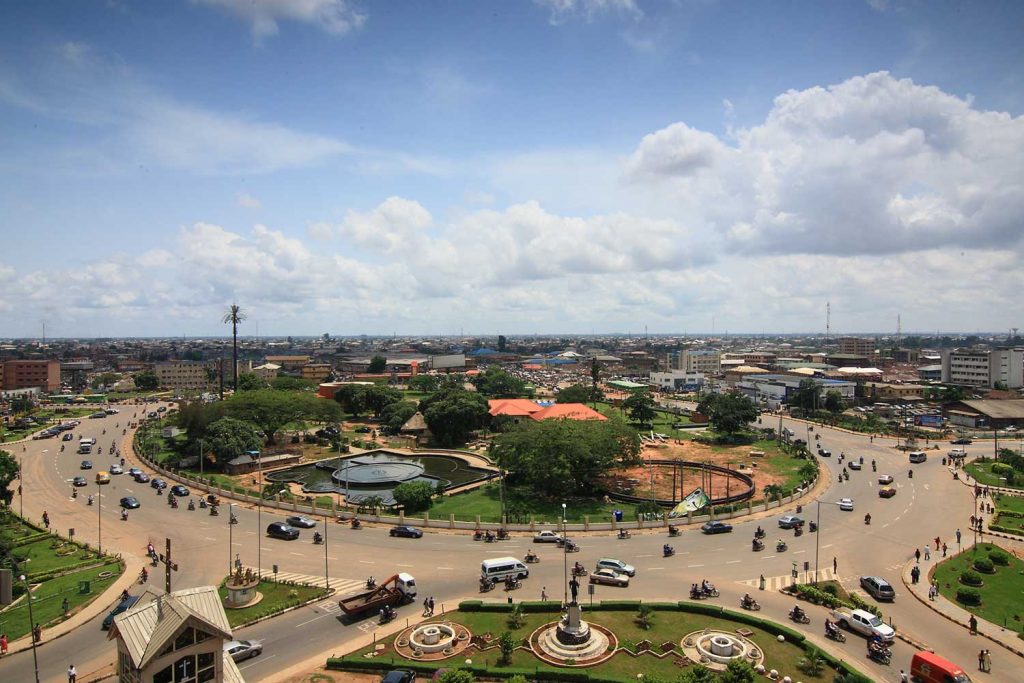 Benin City is the capital of Edo state. It is one of the oldest cities in the country, dating back to the precolonial era. Its unique history and culture make it a must-visit place in Nigeria.
The city is also popular for its bronze sculptures, and various arts and crafts, some of which are currently displayed in various museums all over the world.
Top attractions of Benin City include the Royal Palace of the Oba of Benin, Ogiamen Palace, Okomu National Park, Igun Street, the Igue Festival, and the National Museum.
Benin City is also a great place for foodies. You can try various delectable local dishes, like pounded yam and ogbono soup, at food markets, restaurants, and from vendors, throughout the city.
Related: Nigerian Foods You Need to Try
4 – Kano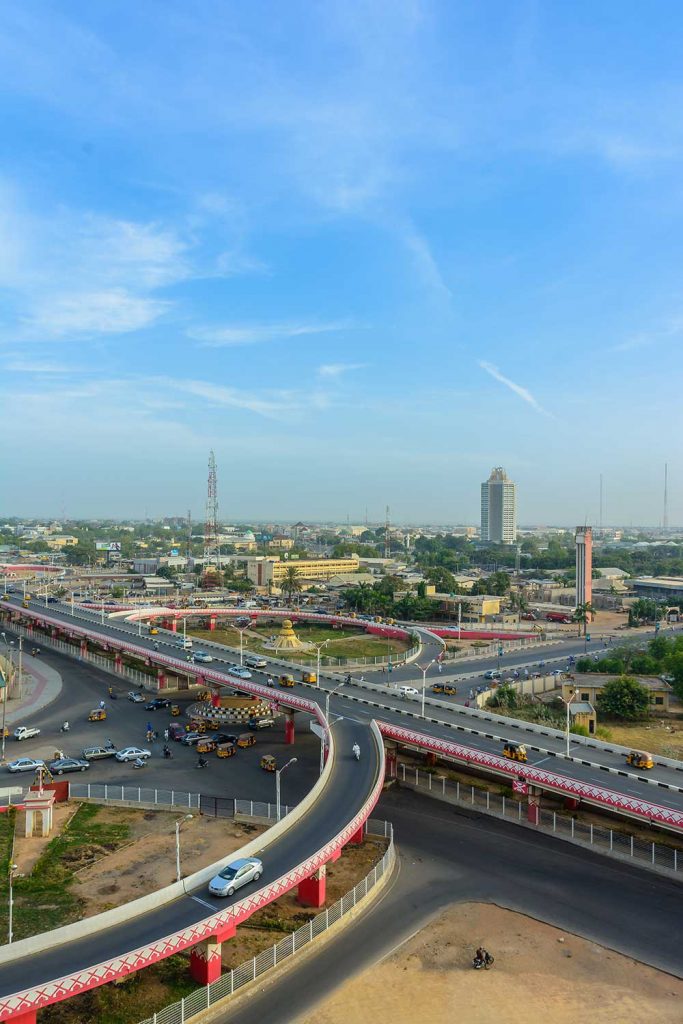 The capital city of Kano state, Kano is a major agricultural and commercial region. It is the oldest city in West Africa and has a rich medieval history.
A charming city, Kano is popular for its various festivals, and is renowned for its horseback riding, due to its location in the south of the Sahara Desert.
Some of the main attractions in Kano city are the Emir's Palace, the Murtala Muhammed Library, the Kajuru Castle, Dala Hill, and the Gidan Makama Museum.
Leather works, weaving, and cloth dyeing are central to the traditional arts and crafts of Kano. Tourists can also enjoy architectural structures that date back to the 15th century.
5 – Calabar
Known for its rich history and palm oil trade, Calabar is the beautiful capital city of Cross River state. The city is home to one of the oldest churches in Nigeria, the Duke Town Church. It is famous for being home to many primates, including the Cross River gorilla and the Nigeria-Cameroon chimpanzee.
Calabar is a striking, tourist-friendly city, situated on a hill facing the Calabar River. It is also regarded as the cleanest and the eco-friendliest city in Nigeria.
The city boasts of a popular annual carnival, wildlife reserves and sanctuaries, and a prestigious university – the University of Calabar – among others.
Parks and Resorts
6 – Yankari National Park
Located in north-eastern Nigeria, Yankari National Park is the natural home of the African bush elephant, the West African lion, the African buffalo, and many kinds of majestic wildlife. Other top attractions include the Wikki, Dimmil, Mawulgo, and Gwana Warm Springs, the Marshall Caves, and the Dukkey Wells.
Yankari National Park is also home to some of the earliest examples of human settlement, dating back millennia. Paintings and engravings on rocks such as the Tunga Dutse are some of the park's must-see attractions.
Yankari National Park has something for everyone. You can see many animals in their natural habit on safari, swim in the warm, soothing waters of the Wikki springs, enjoy plenty of history and biology at the on-site museum, and stay overnight amid the beauty of Wikki Camp.
7 – Cross River National Park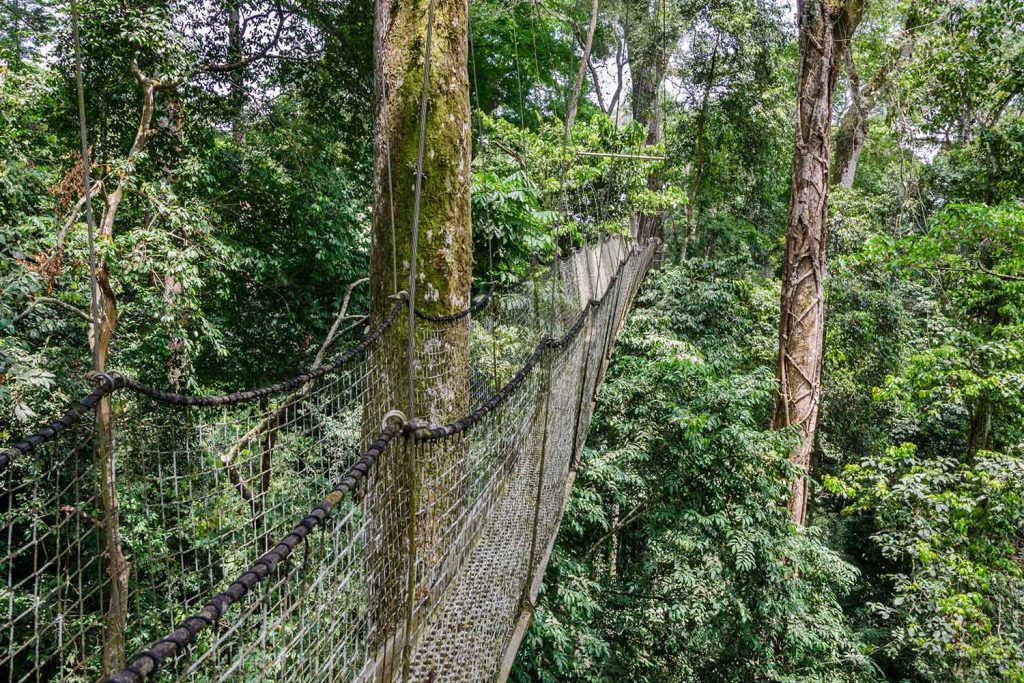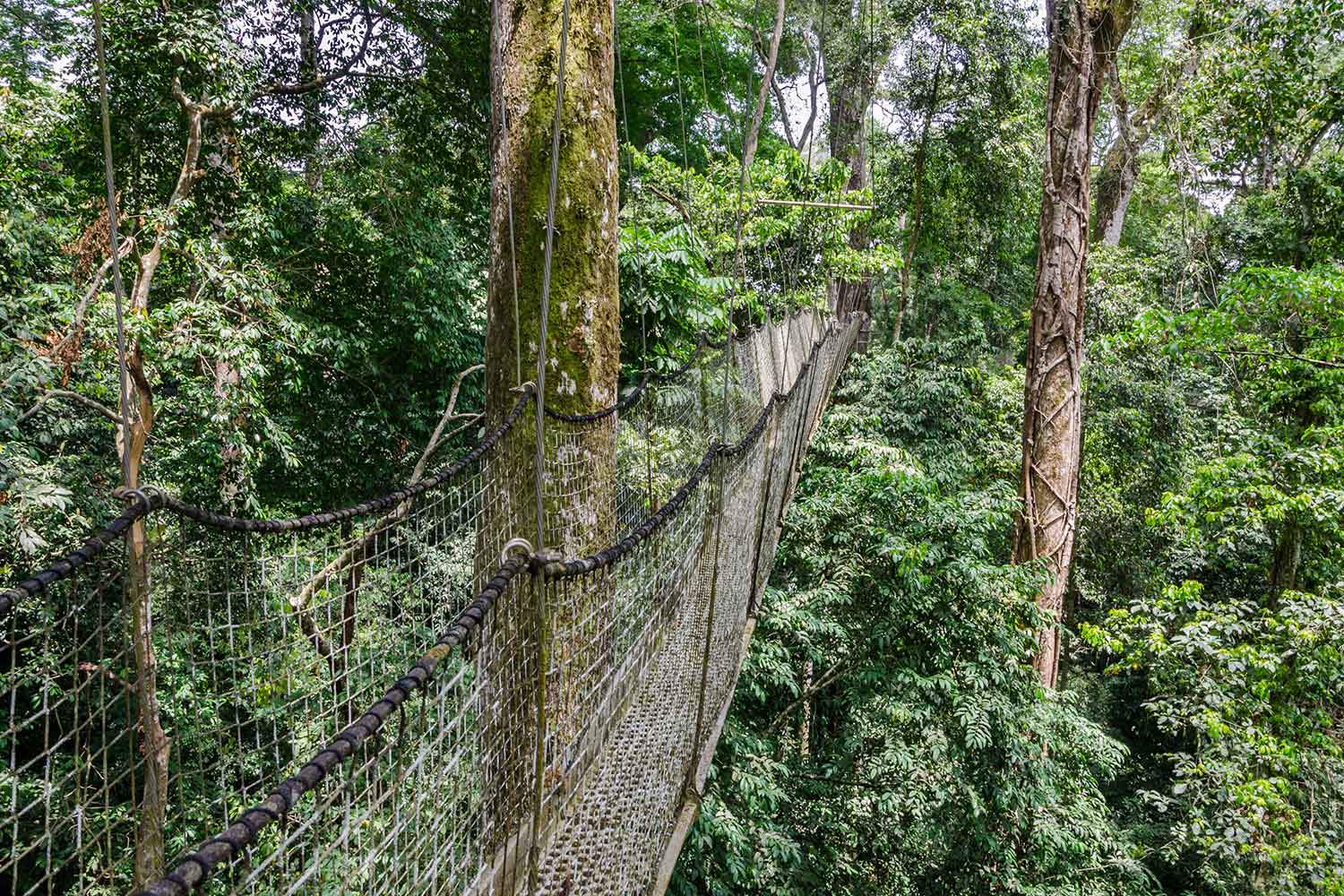 Often regarded as 'the African Amazon' due to its vastness and beauty, Cross River National Park is located in the south-eastern part of Nigeria. The park is divided into two major regions, fifty kilometers apart: the Okwangwo region and the Oban region.
The biodiversity of this natural wonder is well-known. It is one of West Africa's richest tropical rainforest regions. The park is home to a variety of animal species, including gorillas, chimpanzees, drill, birds, and rare butterflies. If you're lucky, you can also spot leopards, baboons, and buffaloes.
The Agbokim and Qua waterfalls are magnificent to lay eyes on and are two of the park's must-see natural wonders. There is simply so much to see at Cross River National Park, it would be a crime not to visit during a trip to Nigeria.
8 – Gashaka-Gumti National Park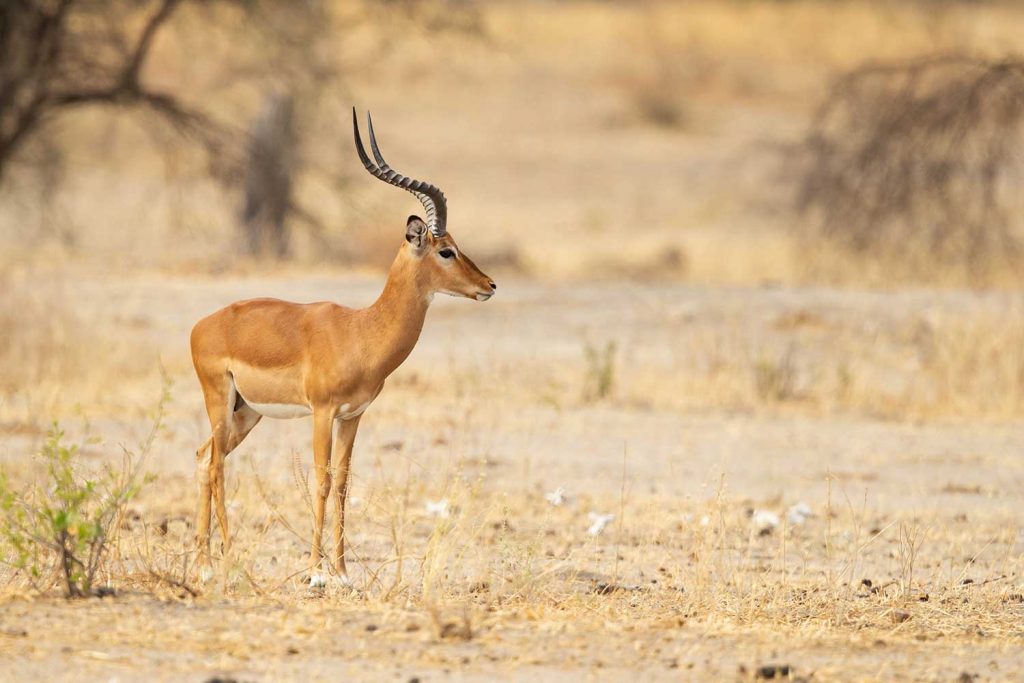 Renowned for its unique biodiversity, Gashaka-Gumti National Park is Nigeria's largest national park, located in the north-eastern states of Taraba and Adamawa.
This magical area of Nigeria is home to many luscious forests, sweeping grasslands, and wonderous valleys. The park is also home to Chappal Waddi, the highest mountain in Nigeria.
Gashaka-Gumti National Park has the largest chimp population in Nigeria. Inside the park, you can also spot rare wildlife like the African elephant, Adamawa mountain reedbuck, roan and kob antelope, hippos, buffalo, hundreds of species of bird, and rare plants such as the red sunbird bush.
This spectacular park is open throughout the year, but the best time to visit is during the dry season, from December to March.
9 – Kainji National Park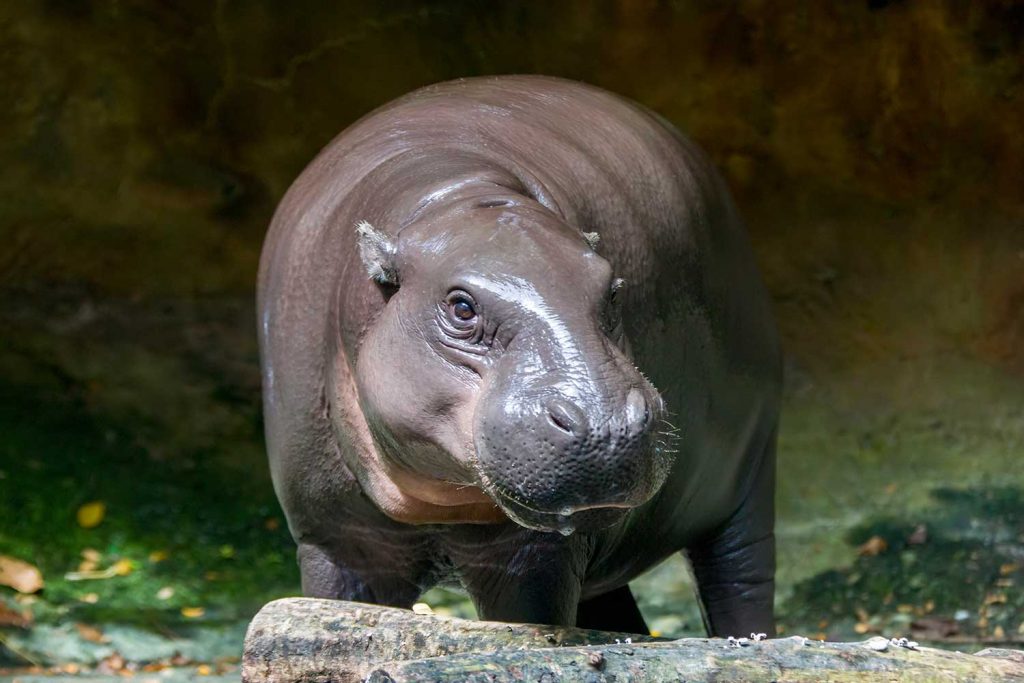 Kainji National Park, located in two neighboring states – Kwara and Niger – is divided into three separate parts: the Kainji Lake, the Zurguma Game Reserve, in the south, and the Borgu Game Reserve, to the west.
The amount of animal species you can spot in Kainji is staggering. A safari or game drive can give you many opportunities to see lions, elephants, cheetahs, honey badgers, antelopes, hippos, crocodiles, birds, lizards, snakes, turtles, monkeys, and many other animals.
At the park, you can also enjoy quality accommodation, high-end restaurants, a tour of the hydropower station, and other camping facilities that can all contribute to a truly memorable experience. For the best weather, be sure to plan your visit between December and June.
10 – Obudu Mountain Resort
With one of the most picturesque and amazing views you'll ever see, the Obudu Mountain Resort is a favorite holiday destination for many tourists.
It is located on the Obudu Plateau in southern Nigeria, within a short distance of Cameroon, one of Nigeria's neighbors. This is the best place to be if you're looking for an adventure in a serene environment.
To enjoy more of the scenic view, be sure to take the cable car ride from the bottom to the top of the hill. You'll get to see the Angel's View, the Grotto, the presidential Villa, and many other places to a truly magnificent backdrop.
11 – Ikogosi Warm Springs Resort
Have you ever heard of a place where warm and cold springs form a confluence? This truly amazing wonder of nature is called the Ikogosi Warm Springs Resort, located in the south-western part of Nigeria.
The most fascinating aspect of this natural phenomenon is that the springs do not mix, yet somehow retain their thermal qualities.
Decorated with rich vegetation and picturesque landscapes, this resort is a perfect place for those who love nature. It's no wonder thousands of tourists flock to this beautiful place to have their fill of one of nature's gifts every year. Permit my French, but c'est très magnifique!
Nature
12 – Oke Idanre/Idanre Hill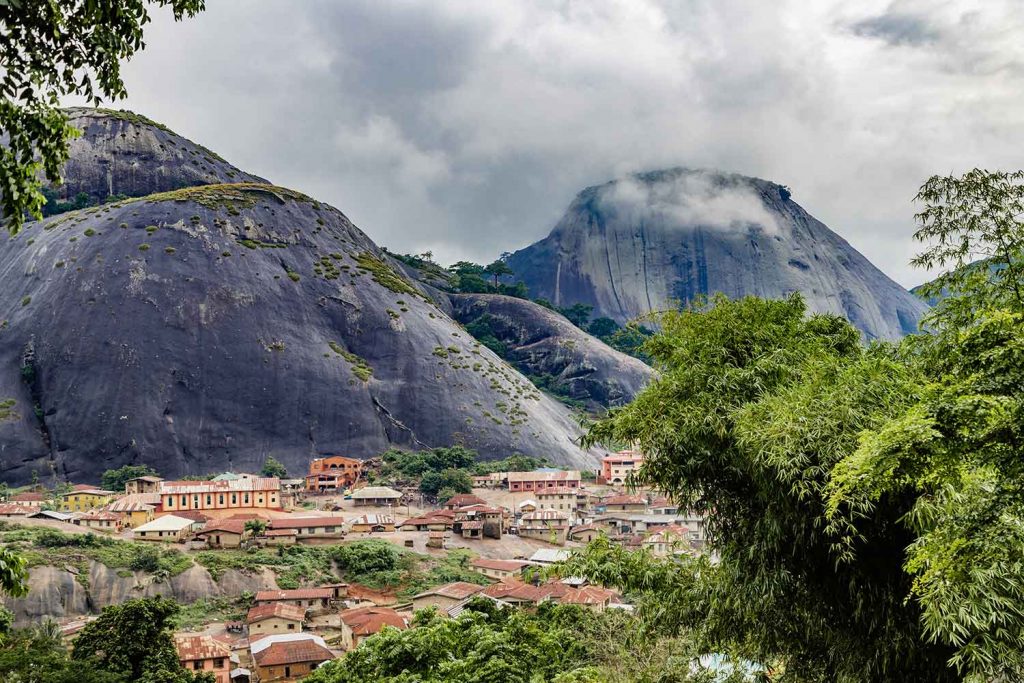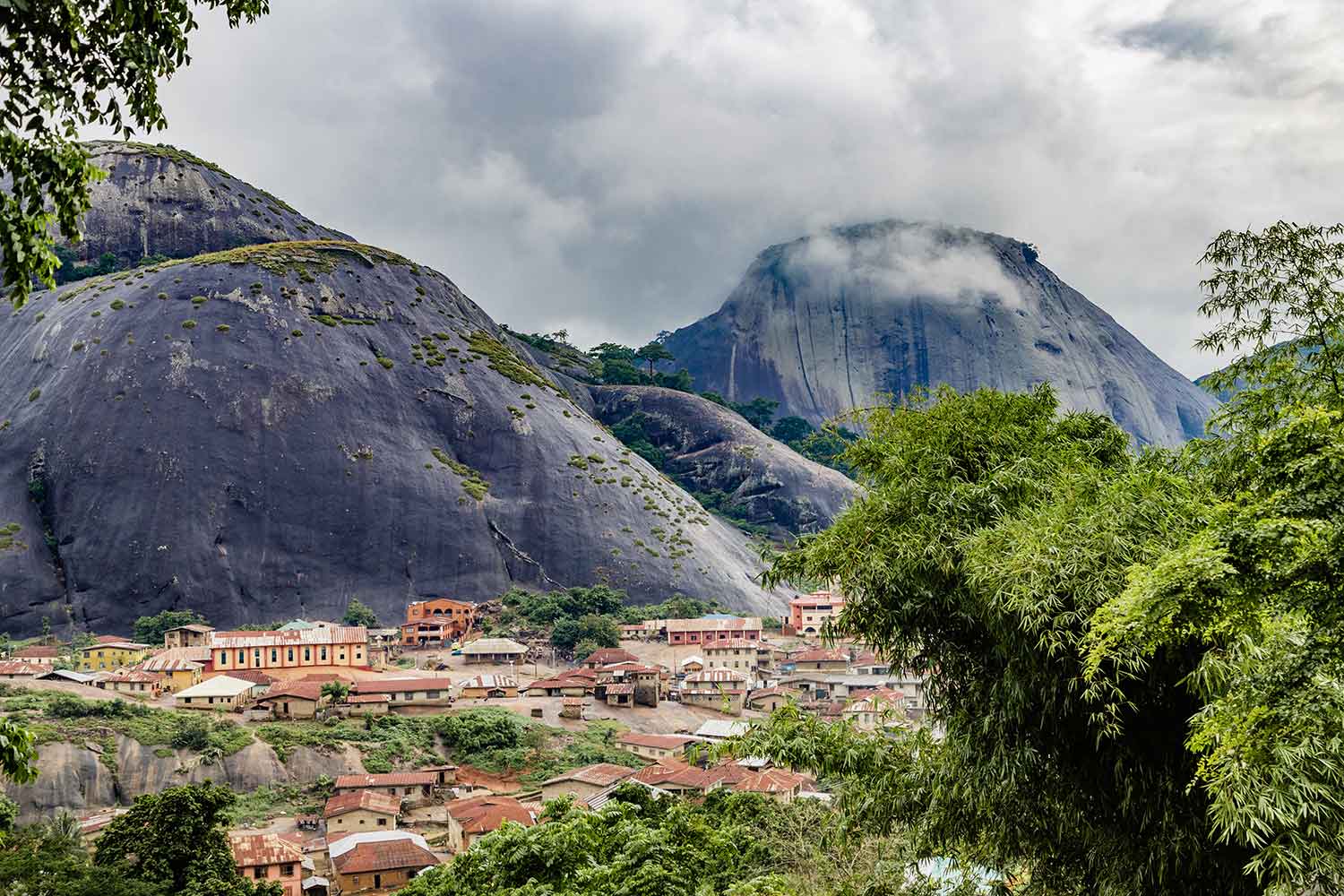 Oke Idanre, a cluster of gigantic hills, is an absolute marvel to behold. This UNESCO World Heritage Site is located in Ondo, a south-western state of Nigeria.
The hills completely encircle the Idanre town and are visible from all angles. Along with their beauty, the hills are entrenched in the history of Idanre indigenes, woven into many Nigerian myths. Sometimes appearing to touch the sky, the hills are a true wonder to behold.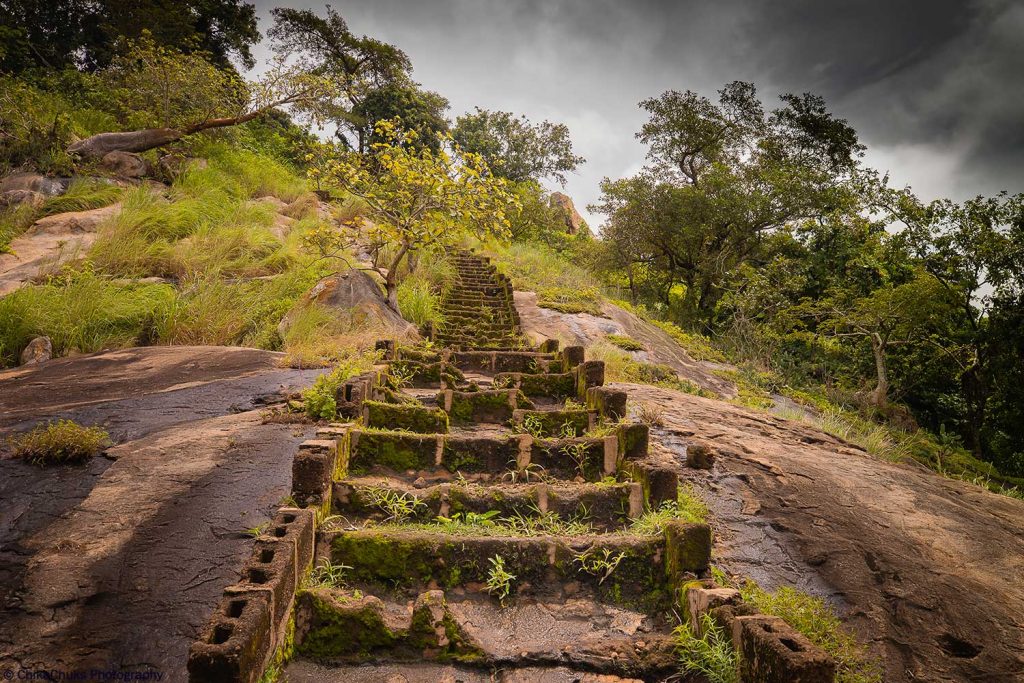 To reach the peak, visitors have to climb a 3000-feet-tall staircase (nearly 700 steps). This is definitely an ideal spot for hikers, adventure seekers, and fun lovers. If you are in the area, the King's Palace is also a major attraction and more than worth a visit.
13 – Zuma Rock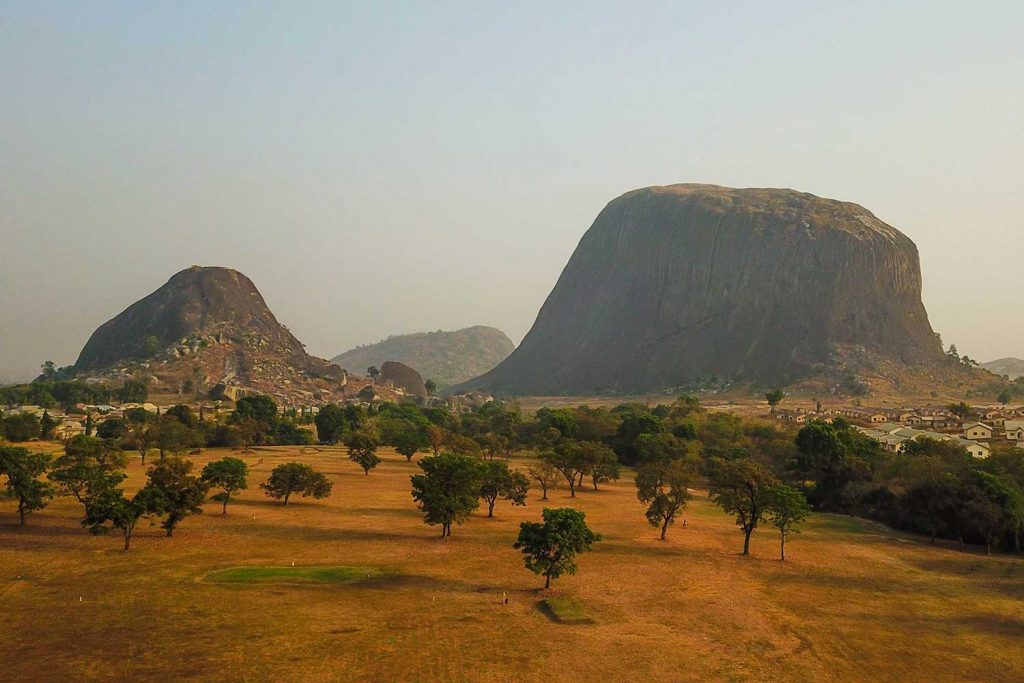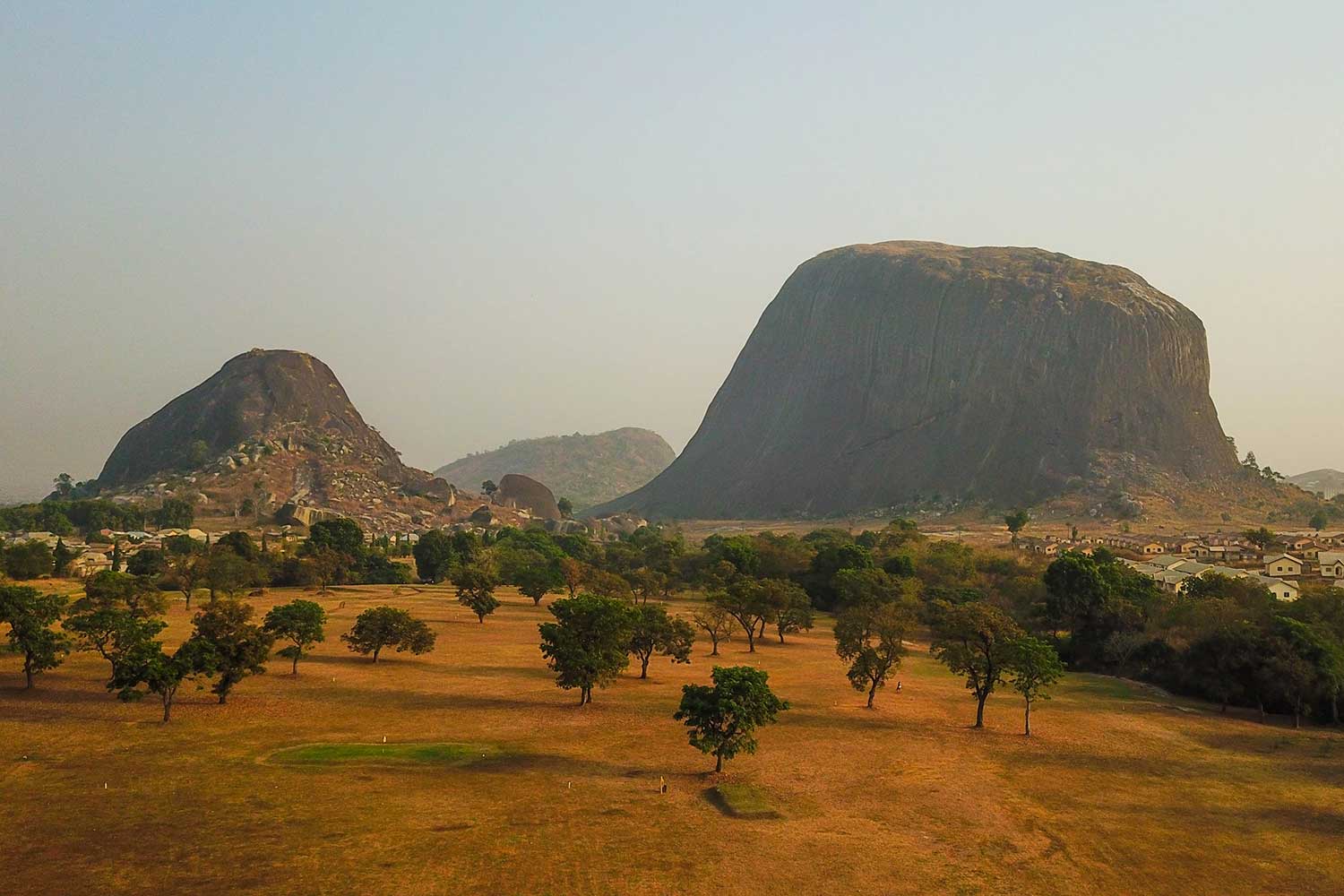 West of Abuja peacefully lays Zuma Rock, a mighty monolith that reaches an impressive 725m, or just under 2,400ft, in height. Magnificent to behold, the rock is often referred to as the 'Gateway to Abuja from Suleja'.
Zuma rock is deeply rooted in the state's history. Historically a retreat for the Gbagyi tribe when under attack, today the mountain even features on one of Nigeria's banknotes.
14 – Ogbunike Caves
Situated in a valley in Anambra state, the Ogbunike Caves are a collection of several caves connected by small passageways. They hold special spiritual significance to the indigenes of Anambra.
The Ogbunike caves are a wonderful sight to behold. In addition to their complex and enthralling rock structures, the caves also provide the opportunity to see crocodiles, turtles, and a unique stone known as the 'talking stone', which natives traditionally have claimed can speak to people. Spooky, indeed!
Because of the caves' spiritual value, visitors are asked to take off their shoes, and women who are on their monthly cycle are not permitted to enter.
Wondrously shrouded in mystery, the sanctity of the caves today continues to be preserved, and is protected from the encroachment of urbanization.
15 – Owu Waterfall
Known as the 'Wonder in the Wilderness', Owu Waterfall is without a doubt one of Mother Nature's most awe-inspiring gifts to Nigeria. It is the highest waterfall in West Africa, and the 120-meter-high, 330-foot-long waterfall cascades into ice-cold water, surrounded by lush vegetation.
There are a number of walking paths around the waterfall, meaning both casual and serious hikers can enjoy the views. Swimming in the pool, and picnicking amid the beautiful surroundings, are also common activities for visitors.
This is a fantastic holiday spot, with a perfect mix of high-quality lodging and restaurants to ensure a memorable stay.
16 – Olumo Rock
Olumo Rock is located in Abeokuta, a city in western Nigeria. The term 'olumo' literally translates to 'troubles and sufferings are all over.' This interpretation refers to the Egba people's use of the rock as a safe haven and vantage point during inter-tribal warfare. Even the city's name, 'Abeokuta', is aptly named, as it means 'under the rock'.
The rock reaches a height of 137 meters above sea level and can be scaled either by elevator, or a series of man-made steps carved into the face of the rock.
From the top, you are treated to a dramatic view of the city of Abeokuta, which is definitely one of the most Instagrammable shots in Nigeria. The area is also home to a number of rare trees.
17 – Coconut Beach
Coconut Beach is situated in Badagry, a coastal city in Lagos state. Around thirty-three kilometers away from the Nigerian border and the Republic of Benin, you'll discover this utterly beautiful beach, flanked by coconut trees.
This beach is ideal for a relaxing weekend getaway. You can take in the colorful and enthralling scenery, let the ocean breeze soothe you, and marvel at the magnificent blue sky as the Nigerian sun kisses your skin.
When it gets too hot, the coconut trees provide a comfortable and cool shade. The beach also has plenty of live music to entertain you, and refreshments from vendors.
18 – Ibeno Beach
With a 45-meter-long stretch from Ibeno to James Town, Ibeno beach is not only the longest beach in Africa but one of the most popular located in Akwa Ibom state.
Ibeno beach treats you to an amazing view of the coastline lapping the waters of the Gulf of Guinea, and is ideal for energetic tourists and thrillseekers, looking for plenty of activities and things to do.
At Ibeno beach, you can watch or take part in a number of activities, including archery, beach soccer, boat rides, canoeing, kayaking, and plenty of other water sports.
Ibeno beach is the ideal destination for weekend getaways. It is perfect for families, couples, and sports enthusiasts alike. Be sure to visit between November and March, during the dry season.
19 – Erin-Ijesha/Olumirin Waterfall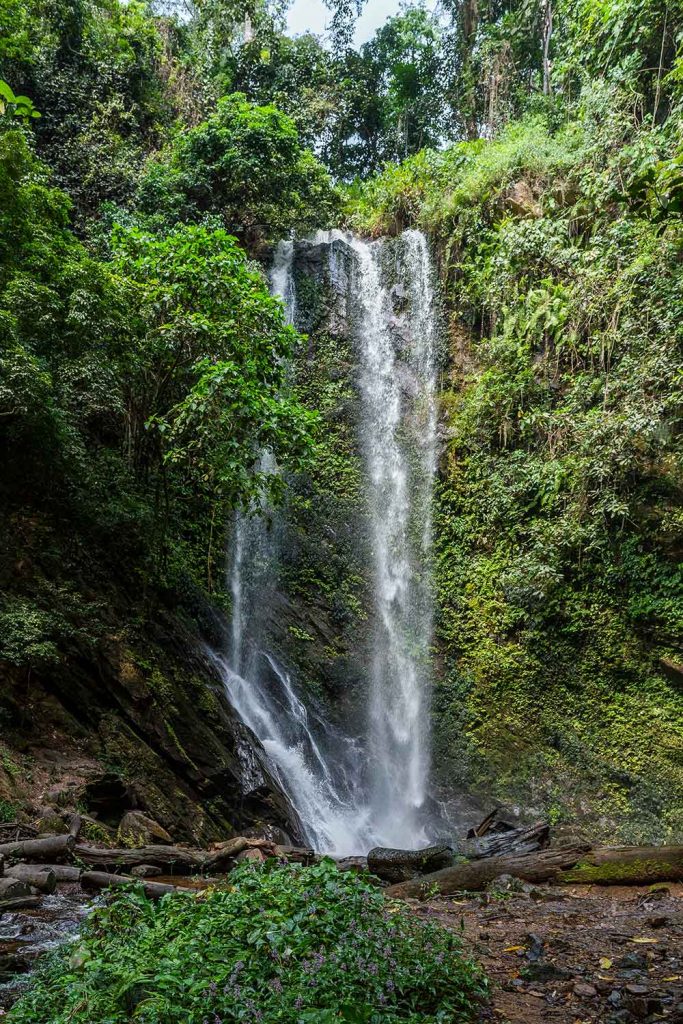 Erin-Ijesa, or Olumirin waterfall, is one of the most visited waterfalls in Nigeria. It is located right in the heart of Osun state in the southwest, just two kilometers away from the Erin-Ijesa town. Indigenes believe the waterfall possesses healing qualities.
Erin-Ijesa in its entirety consists of three waterfalls, linked by several trails with various stop-off points at certain levels. Hiking to the peak of Erin-Ijesa takes around two hours, but the mesmerizing views of valleys, shallow pools, hills, tall trees, and lush vegetation are definitely worth it.
20 – Ngwo Pine Forest
The Ngwo Pine Forest is located in Enugu, a south-eastern state in Nigeria. It boasts a number of wondrous caves, and a thunderous waterfall, which cascades to form a pool at its base.
Clusters of towering pine trees, lush vegetation, and the soothing ambiance are just a select few of the delights that lay in wait at Ngwo Pine Forest.
With its beautiful scenery and serene environment, the pine forest is the ideal spot for picnics and gatherings, moments of inspiration, or if you just need a breather from a chaotic schedule. If you're planning to visit, ensure you're in a group with friends or family.
Beautiful Places to Visit in Nigeria Summary
Nigeria is a country of such beauty, culture, and natural wonder, and these beautiful places very much play true to this testament.
Whether you're eager to try new foods, embrace different cultures, or experience some truly awe-inspiring feats of nature, Nigeria truly has something for everyone.
These beautiful places should be on any travel itinerary to Nigeria and will help shape a trip full of awe, beauty, and splendor that creates memories to last a lifetime.
Looking to book a trip to Nigeria?
Use these resources to help you book a memorable trip to Nigeria:
You Might Also Like to Read
Travel Tools and Resources
Need a little help and guidance planning your trip? Don't worry. We've got you covered!
Save and Pin for Later
Planning a trip to Nigeria in the future? Keep these must-visit places and landmarks for safekeeping, by saving this article to one of your travel inspiration Pinterest boards.
Contributor: Grace Famurewa is a writer and artist from Ile-Ife, Nigeria. She is deeply passionate about Nigerian culture and portrays its colors, culture, and cuisine through her creative writing and art.
Images licensed via Shutterstock