This post may contain affiliate links, meaning if you book or buy something through one of these links, we may earn an affiliate commission at no additional cost to you. Learn more
When many people think about visiting the UK, they instantly look at London. But there are so many other beautiful cities to visit in the UK, stretching far and wide.
From cozy seaside ports to grand, medieval settlements, British cities have charm, beauty, and awe by the bucket load. There really is something for everything.
Buckle up for an enlightening adventure across these glorious isles, as we stop by 15 of the UK's most beautiful cities. London is just the tip of the iceberg!
Beautiful Cities to Visit in the UK
1 – Cambridge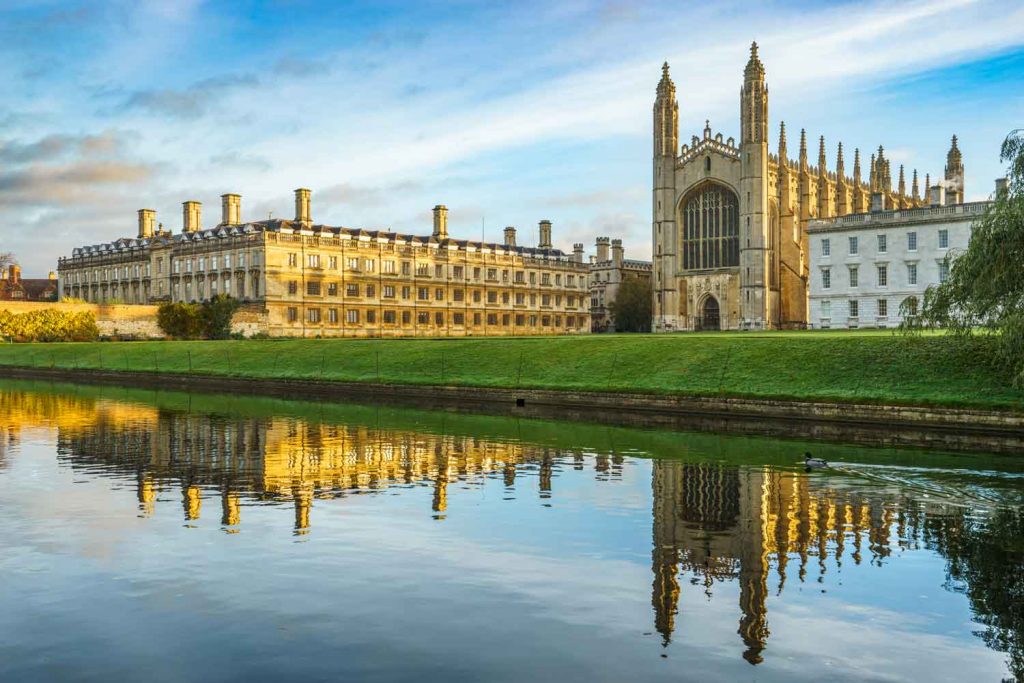 We start our tour north of London, in the idyllic city of Cambridge. World-famous for its prestigious university, Cambridge is a city with a rich history, dating back millennia.
Marvel at the grand architecture. Visit the campus of the world-famous university, whose alumni include Oliver Cromwell and Prince Charles.
Or have a picnic in one of the city's many green gardens, and watch students and curious folk jog, cycle, and amble by.
2 – Oxford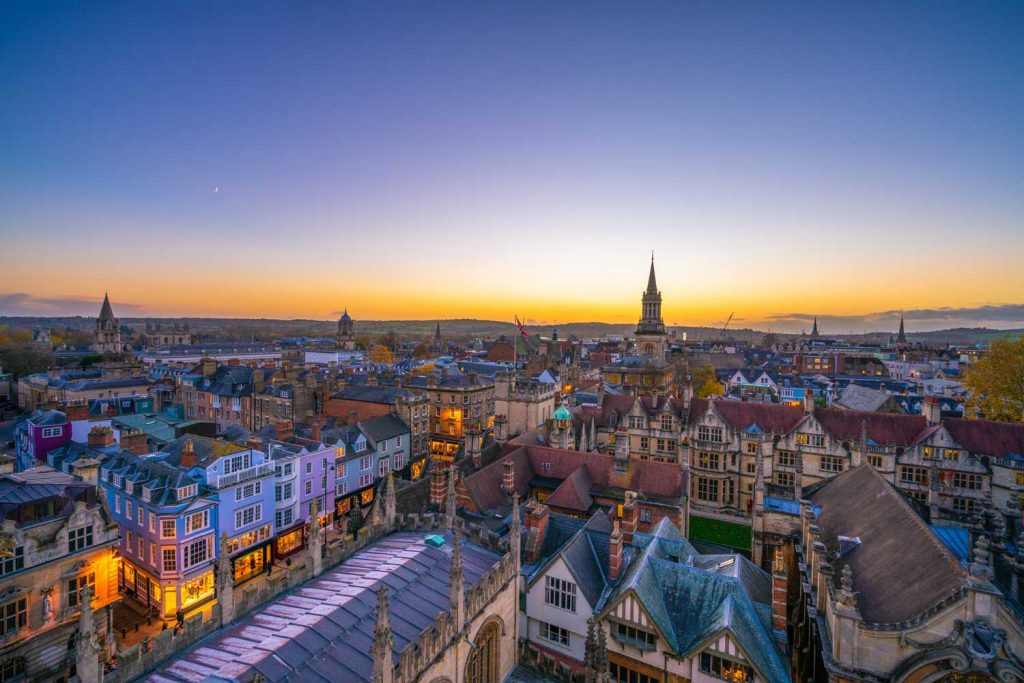 Northwest of London lies a charming, cozy city, home to the oldest university in the English-speaking world.
Oxford is an eclectic, cosmopolitan mix of tweed jackets, curious travelers, and students from all over the world.
Go punting along one of Oxford's many tranquil canals. Explore thatched-roof pubs and grand art museums. And visit its many medieval buildings, including the university and the Church of St. Mary.
3 – Manchester
A former industrial city, Manchester has evolved through the years into one of the UK's most vibrant, exciting cities.
The city has a rich, deep history when it comes to music. That has continued through to today, with a wide range of galleries and music venues hosting acts and musicians from all over the world.
Marvel within the fascinating museums. Stroll through tranquility alongside the canals. And enjoy plenty of arts and history across the UK's third-largest city.
4 – York
In the north of England proudly stands the grandiose cathedral city of York. Cobbled streets, scenic gardens, and glorious architecture define this beautiful place.
Awe at the Gothic Medieval buildings, and explore the likes of York Dungeon and York Minster. Have a drink in cozy, charming pubs.
Or soak up the energy and bustle of the unique shops and the wonderful people. York is a UK city steeped in history and soaked in charm.
5 – Edinburgh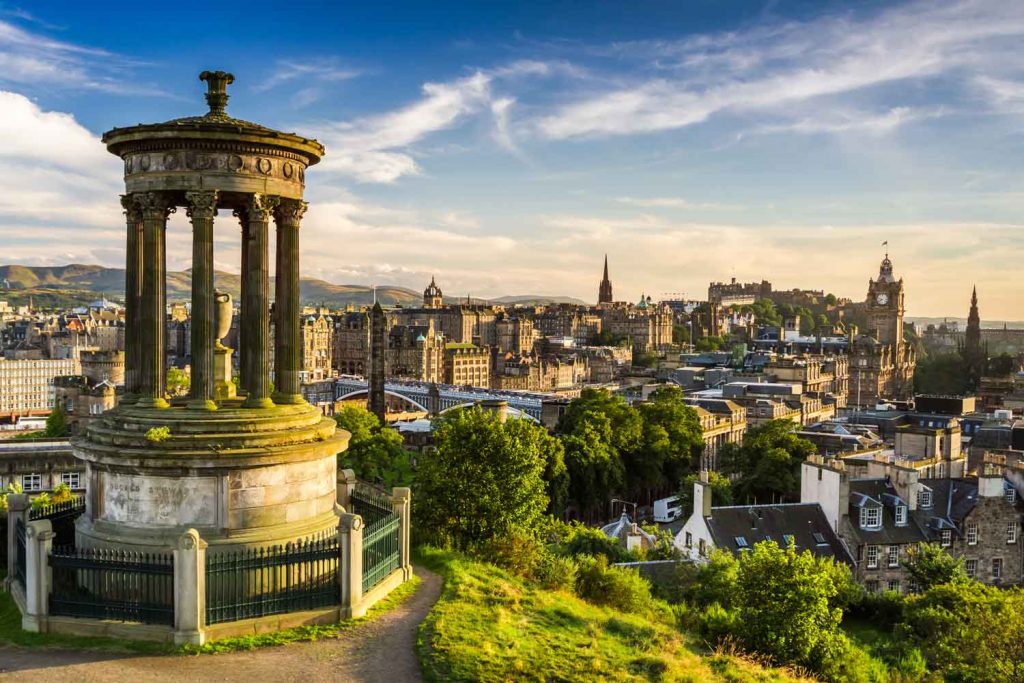 Scotland's beloved capital city is a breathtaking mix of Gothic buildings, with a modernist twist. There's so much art, beauty, and scenery to take in.
Uncover dainty stores and bustling markets as you wander through winding streets. Marvel and enjoy jaw-dropping landmarks, like Edinburgh Castle and the Palace of Holyroodhouse.
And if possible, visit in the British summer, when Edinburgh hosts the largest arts festival in the world: Edinburgh Fringe Festival.
6 – Inverness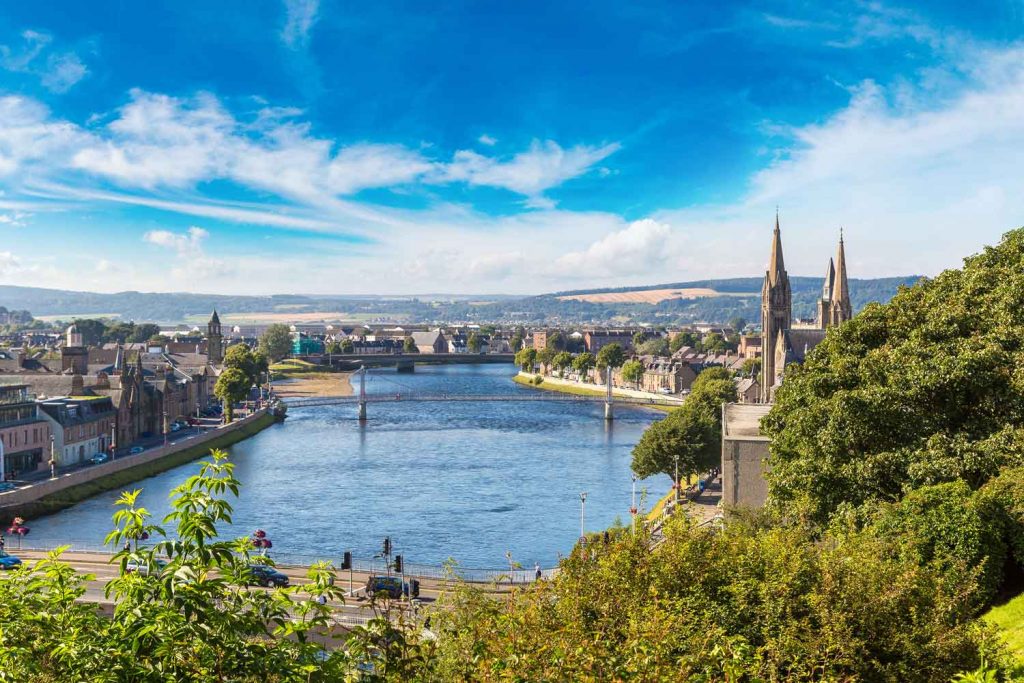 Deep into the Scottish Highlands, you'll find the idyllic cathedral city of Inverness. This delightful, green place is one of Scotland's gems.
Take a boat out on the river, and sail through scenic spots like the Ness Islands. Awe at grand buildings like Inverness Castle and St Andrew's Cathedral.
If you're really feeling adventurous, take a guided tour out onto Loch Ness, and see if you can spot the fabled Loch Ness Monster lurking beneath the surface!
7 – Belfast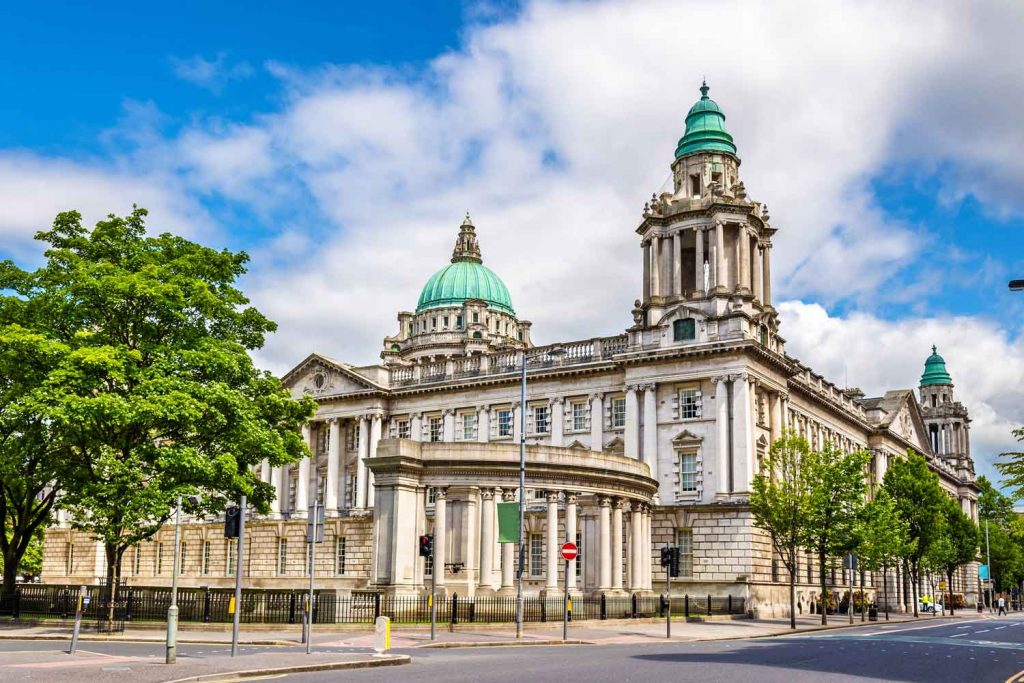 Across the Irish Sea lies Northern Ireland's vibrant, energetic, and beautiful capital city, Belfast.
Standing proudly on the River Lagon's sweeping banks, Belfast has green parks, plenty of bars and restaurants, and a glorious mix of Georgian architecture and modernist buildings.
Splendor at the beauty of Belfast Castle. Learn about Irish history to the Titanic in one of the city's many museums. Or see the sights from a boat on the shimmering waters of the Lagon.
8 – St. Davids
Amid the rolling hills of West Wales is the UK's smallest city, only granted such a title due to the presence of its grand cathedral: St David's.
This tiny little place of charm and beauty is defined by its stone walls and buildings, lively markets, and decadent greenery.
Awe at the magnificent cathedral. Enjoy afternoon tea in the green gardens of the pubs. And look out over the mesmeric landscape of Wales from atop the hills.
9 – Cardiff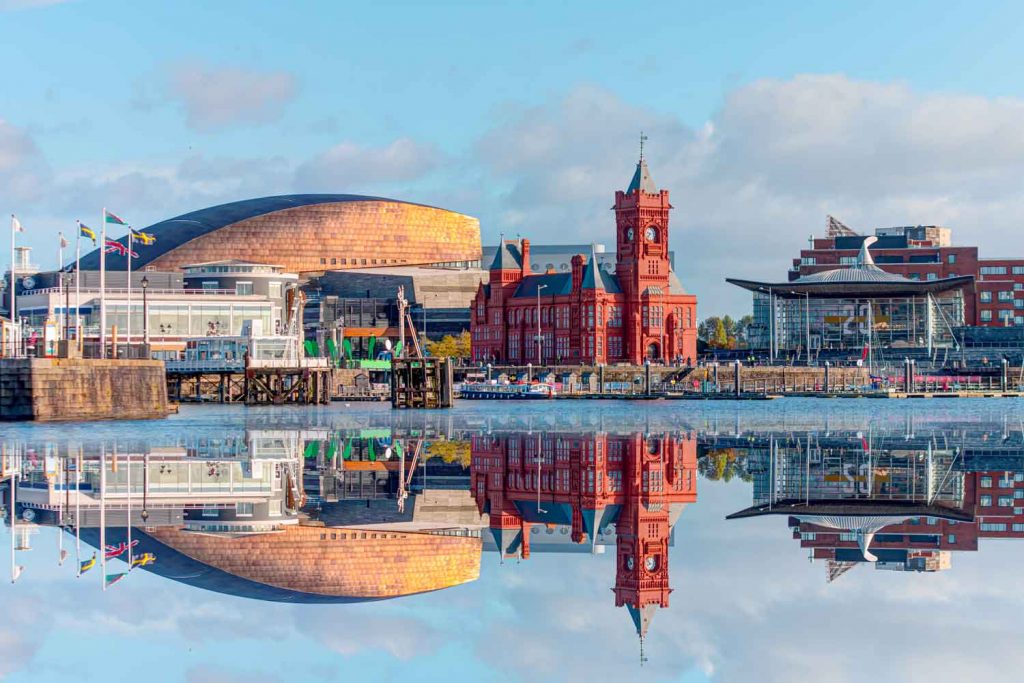 Cardiff is the capital city of Wales. Once a humble port, delivering coal to fuel the Industrial Revolution all over the world, it's now a wonderful city with energy and vibrance.
There are plenty of things to do in Cardiff. Enjoy delights and boutiques in the Victorian-era arcades. Visit the grand Cardiff Castle, located in the middle of the city.
And for plenty of live music, shows, and arts, take a trip to Cardiff Bay. This dockland of years gone by is now a hub of sleek, modernist architecture, and beautiful views of the water.
Read more: Best Things to do in Cardiff
10 – Bristol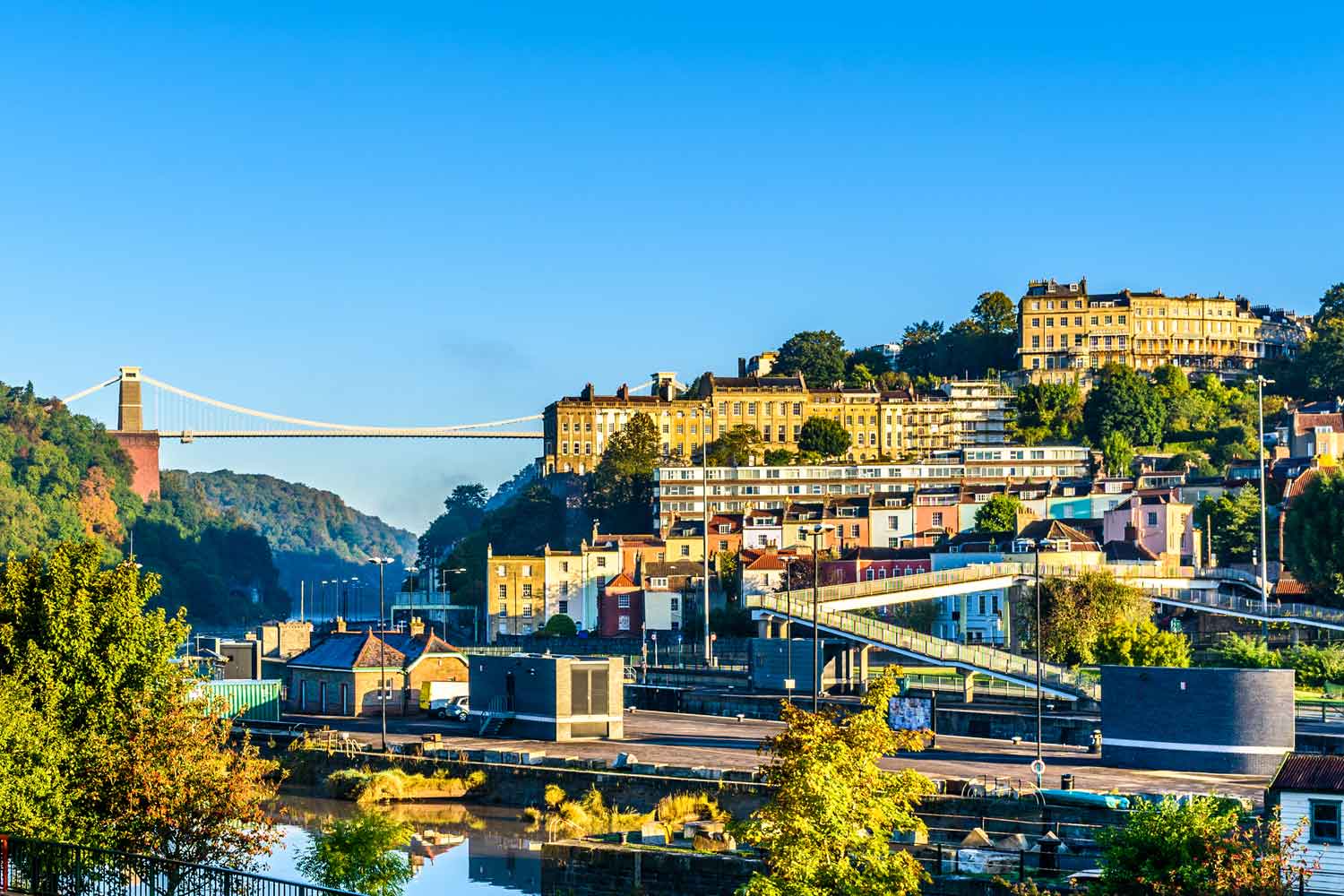 Bristol is a beautiful British city that has transformed into one of the country's most eccentric and exciting places.
Formerly a busy port, Bristol is draped in charm and wonder. Awe at the views over the Avon Gorge from the Clifton Suspension Bridge. Take a canal boat out onto the river.
And enjoy plenty of charming pubs, quirky music venues, and fun festivals in a city where arts, music, and innovation continue to thrive.
Read more: Best Things to do in Bristol & Beautiful Photos of Bristol
11 – Bath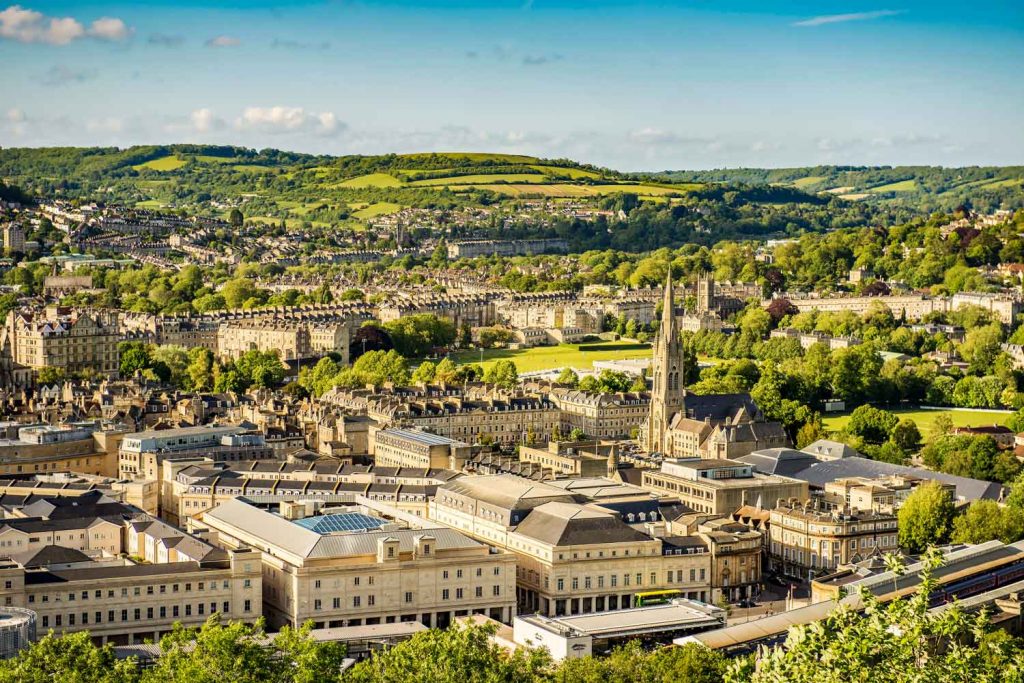 A stone's throw from Bristol, Bath is a stunningly beautiful city with rich, Georgian architecture, sweeping green gardens, and a unique connection to the Roman Empire.
Bath's iconic white color comes from a law that states all new buildings must be built with Bath stone, a local limestone.
Visit the famous Roman baths, where Roman soldiers would relax and unwind. Explore cobbled alleys and dainty shops. And gaze out at the Weir, and its mesmeric waters.
12 – Wells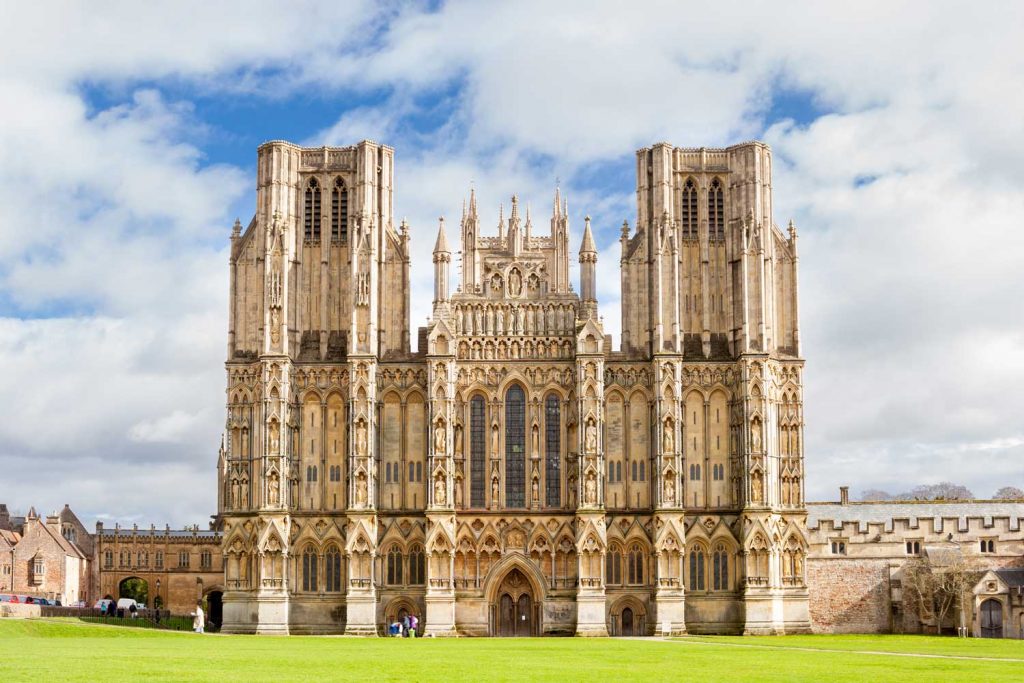 Amid the vast, green landscape of Somerset sits Wells, another of the UK's smallest cities. This dainty place has stunning Gothic architecture and plenty of natural beauty.
Explore the grand cathedral and its centuries-old clock. Enjoy the sights in the idyllic Bishop's Palace Gardens.
And find plenty of quirky shops and boutiques amongst the winding alleys and streets. Wells has been the setting for several blockbuster films, including Hot Fuzz.
13 – Brighton and Hove
No trip to the UK is complete without visiting the beach. Brighton and Hove is a lively, fun, and vibrant city, built amid the vast, rugged coastline of South East England.
Enjoy the sun, sea, and sand of Brighton's historic, lively seafront. Eat fish and drinks on the iconic Brighton Pier.
And take a trip along the coast to see some of Britain's jaw-dropping coves, headlands, and bays. Brighton is a UK city that has so much to offer.
14 – Canterbury
Southeast of London you'll find the UNESCO World Heritage Site of the cathedral city Canterbury, and remnants of its incredible history.
Between Canterbury's walls, enjoy scenic walks along the banks of the River Great Stour. Marvel at grand structures, like Canterbury Cathedral and St. Augustine's Abbey.
And when it's time to take a break, lie out on the green grass of the river banks, and watch the ducks, people, and the world go by.
15 – London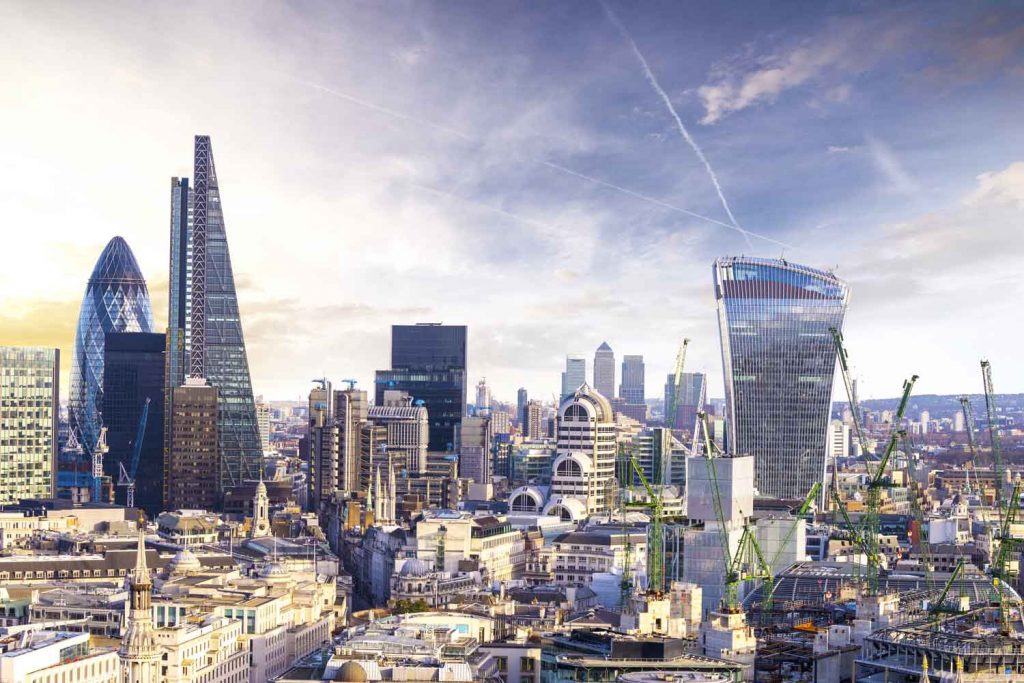 Our fifteenth and final stop takes us to the world-famous British metropolis of fashion, culture, music, and business: London.
Wander the snaking banks of the River Thames, encountering some of London's iconic landmarks. Tower Bridge, the London Eye, and Big Ben are just three of many that await.
Awe at the towering modern buildings. Soak up the bustle and energy of the markets. And stand outside the decadent gates of Buckingham Palace to watch the changing of the guard.
There are so many things to do in London, a lifetime there simply is not enough! And as beautiful cities go, London is right up there.
Read more: Fun Things to do in London
Beautiful Cities to Visit in the UK Summary
As I mentioned at the beginning, the UK is far more than the awe and innovation of London.
Britain's cities have incredible histories, several dating back millennia. The decadent, striking architecture of various ages is diverse and gorgeous, while heavy investment is breathing life into areas in desperate need of renovation.
From the rugged landscape of the Scottish Highlands to the white-cliff coastline of southern England, there are so many beautiful places to see.
Via plane, bus, train, and car, you can see so much of what the UK has to offer.
From thrill-seekers to history buffs, families to couples, UK cities have something for everyone.
Make your next trip to Great Britain magical, and add some of these wonderful cities to your itinerary.
So, one last time, here's a reminder of the 15 most beautiful cities in the UK you should definitely try to visit:
Cambridge
Oxford
Manchester
York
Edinburgh
Inverness
Belfast
St Davids
Cardiff
Bristol
Bath
Wells
Brighton and Hove
Canterbury
London
You Might Also Like to Read
Save and Pin for Later
Keep these beautiful UK cities in a safe place by pinning them to one of your Pinterest boards. That way, when you're ready to plan your trip to the UK, you'll be able to easily find these cities.
Author: Dale Johnson is a content creator and digital nomad from the United Kingdom. He enjoys traveling the country by train and has visited a host of UK cities through work, intrigue, and his love of triathlon and running.
Images licensed via Shutterstock