This post may contain affiliate links, meaning if you book or buy something through one of these links, we may earn an affiliate commission at no additional cost to you. Learn more
For a Malaysian adventure like no other, be sure to add these beautiful places to visit in Malaysia to your travel itinerary to see this vast and diverse country at its most jaw-dropping.
From dense rainforests teeming with wildlife to glittering metropolises alive with food, art, and culture, Malaysia really is a country blessed with endless beauty. Together, let's take a closer look at 17 of the country's must-see feats of nature and landmarks, as recommended by a local.
Beautiful Places to Visit in Malaysia
1 – Petronas Twin Tower, Kuala Lumpur
There's no denying this 452-meter tall skyscraper is an iconic landmark of not only the Kuala Lumpur skyline but also of Malaysia itself, hence no vacation to the country is quite complete without a visit here. To reach the Petronas Twin Tower, you can simply take a train to the KLCC Station and from the station, it's roughly a 5-minute walk to get to the tower.
Visitors can go to the observatory deck on the 86th floor of the tower (roughly 360 meters above the ground) to get a magnificent birds-eye view of the whole city. When visiting at night, you'll be treated to a spectacular view of the twin towers lit up under darkness.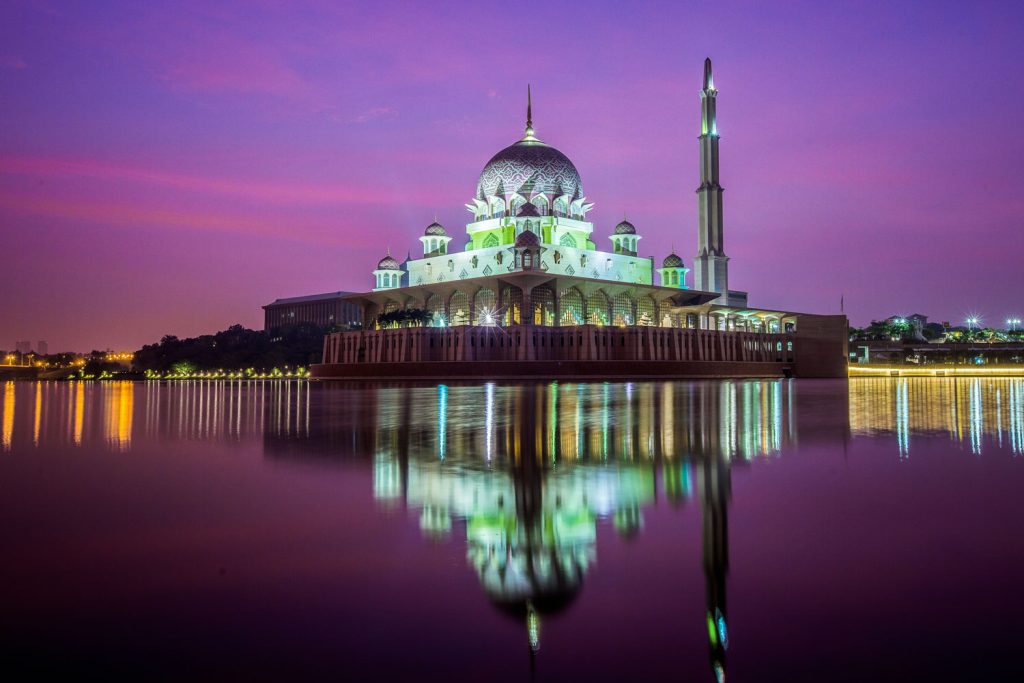 Naturally, the Kuala Lumpur skyline is dotted with feats of sheer manmade beauty. A river cruise is a great way to see some of the top sights the city has to offer, such as Putra Mosque.
2 – Aquaria KLCC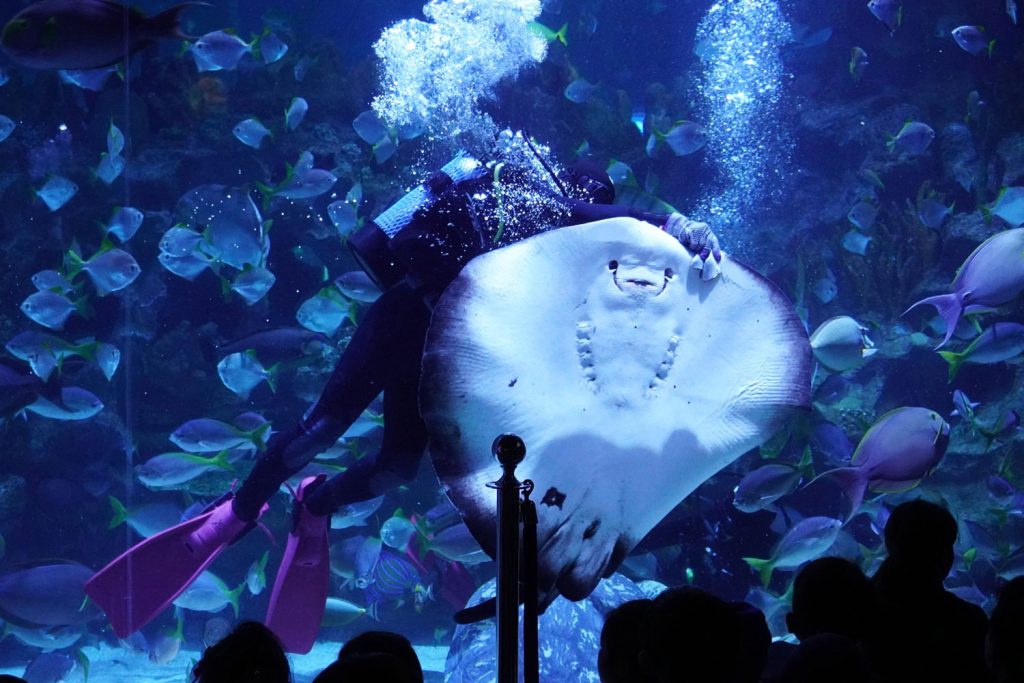 For plenty of magnificent indoor beauty, look no further than the aquarium. Aquaria KLCC is an oceanarium that enables you to enjoy the beauty of marine life in Kuala Lumpur.
Though most visitors simply enjoy strolling through and seeing the vast array of marine life, Aquaria KLCC has so much more to offer. Those interested can dive into a custom-made cage placed in the aquarium tank and get a closer look into the underwater world.
Moreover, certified divers can dive into the oceanarium tank to meet real-life sharks and other sea creatures for a truly thrilling experience. Taking a bus is arguably the easiest way to get there, as you can simply get off at the KL Convention Center and walk to the Aquaria KLCC.
3 – Taman Negara National Park, Pahang
This 130 million-year-old tropical rainforest is the oldest of its kind in Malaysia. The local guides in the park will take you on a tour through the forest to get closer to flora and fauna.
In addition, you can also occupy yourself with fun activities such as the night safari, canopy walkway, fishing, rapid shooting, and hiking. Furthermore, visitors can also take a trip to nearby aboriginal villages to experience the indigenous communities' lives, culture, and traditions with respect.
You can either drive to the park or stay in nearby accommodation, which is only a few minutes' walk away. The Taman Negara National Park also has exceptional chalet accommodation services for the public. The accommodations have been strategically built to maintain the essence of the nature around them while incorporating modern conveniences.
4 – Melaka River Cruise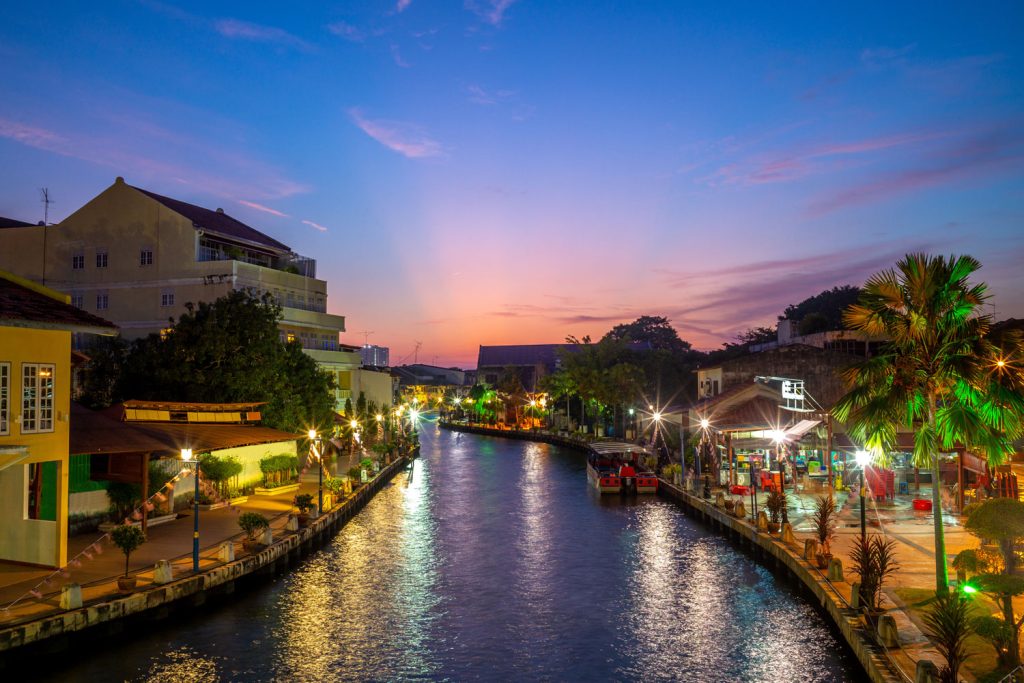 In the 15th century, the Malacca River was a vital trade route and port for local and international traders. Centuries later, many people still educate themselves about the history behind the river as it remains a popular tourist attraction. Trained staff will bring visitors on a cruise trip across the river to enjoy the view, awe at its beauty, and learn about the history.
While boat cruise services are available throughout the day, a night cruise is a truly amazing way to see the river. From sunset onwards, you'll be able to enjoy the gorgeous light shows set up on the nearby bridges and buildings.
If you feel intrigued to continue learning about Malaysian history, you can also walk into one of the many museums in the area.
5 – Jonker Street, Malacca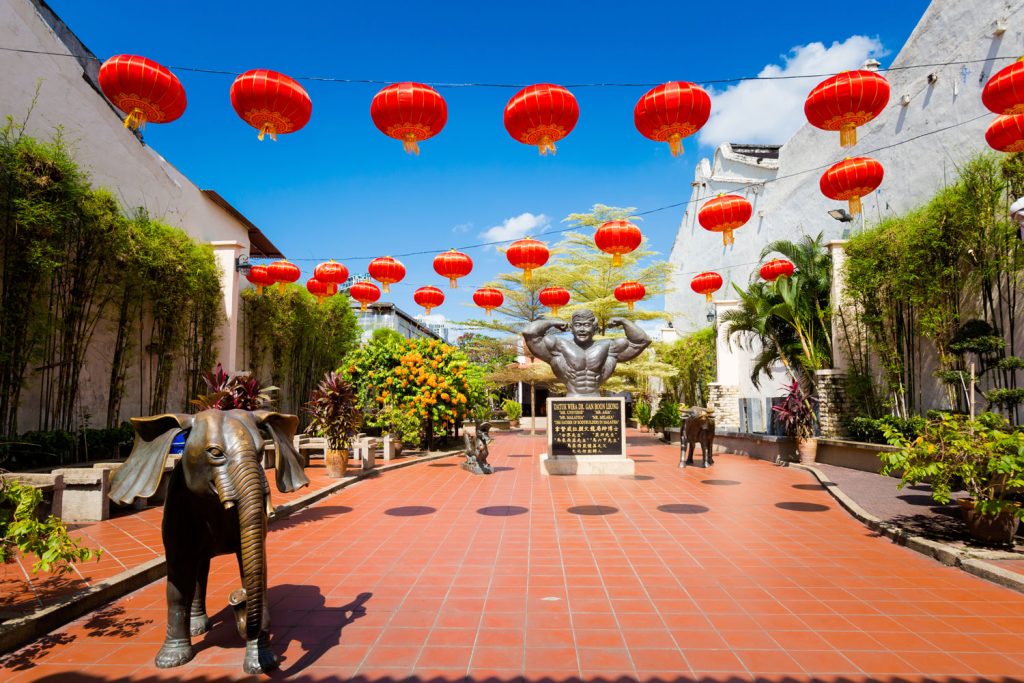 Jonker Street is hands down one of the busiest streets in Malaysia. As you walk along the street, you'll pass many stalls selling mouth-watering Melaka specialties such as cendol (an iced dessert with tasty toppings) or dodol (sugar-palm toffees).
Moreover, since this street is located at the center of Malacca Chinatown, you can find shops selling antique items from China, old coins, and other vintage fashion pieces.
Other than shopping, there are many experiential activities on Jonker Street too. The Mamee Jonker House is a concept store for one of Malaysia's favorite snacks: Mamee. Here, visitors are allowed to attend workshops in which they're taught to make Mamee snacks with a touch of personalization. Alternatively, visitors can try out in-house noodles and chicken tender dishes with relish.
Related: Malaysian Foods You Need to Try
6 – Cameron Highland Strawberry Farm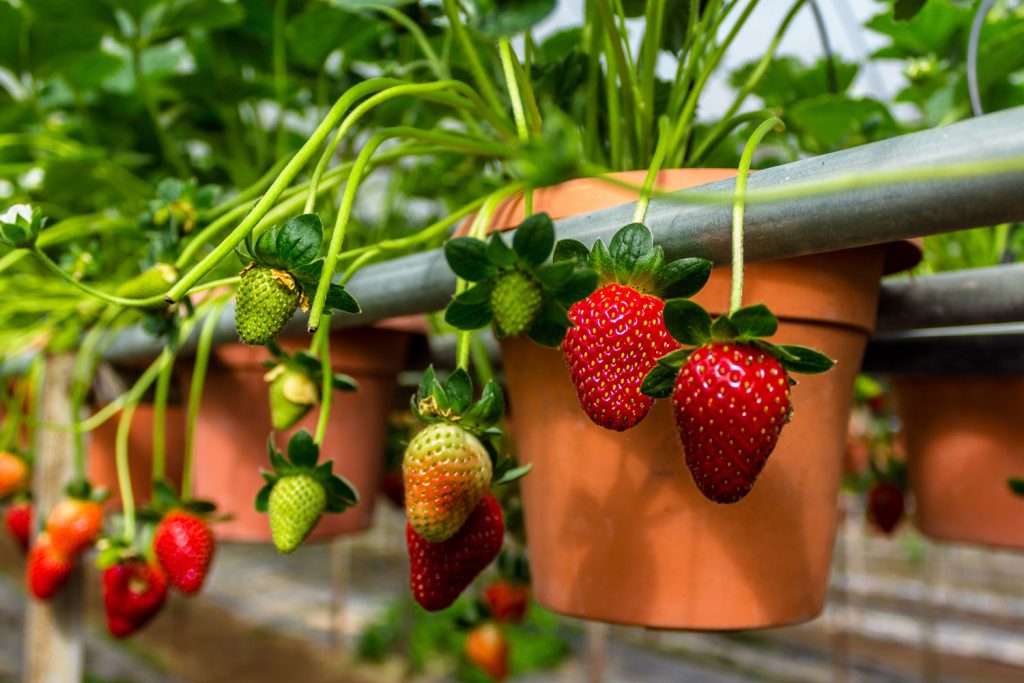 While mainland Malaysian weather is commonly hot, Cameron is an exception. The climate in Cameron is cool yet humid enough for tasty strawberries to grow all year round, hence at Cameron Highland Strawberry Farms, you can hand-pick fresh strawberries. Consequently, you can either bring the strawberries back home or eat them with cream or chocolate fondue in their on-site restaurant.
Strawberry-themed souvenir shops are prolific across the farm, and you can find strawberry-themed pillows, keychains, toys, and other memorable merchandise to buy. In addition, restaurants on the farm also sell fresh strawberry jams, biscuits, syrup, and desserts to visitors.
All in all, this place is a paradise for those who love strawberries, and if you don't, this place might just change your mind!
7 – Skytropolis, Genting Highlands
Skytropolis is an indoor theme park with rides designed for all types of thrill levels and great for a day of family fun.
While all the rides are enjoyable, depending on how much thrill-seeking you're looking for, the must-see attraction here remains the virtual reality (VR) rides.
Skytropolis has VR rides, theaters, walks, and plenty of roller coasters. These futuristic attractions make you feel like you're teleporting into a new dimension, accompanied by exciting and thrilling storylines.
Transportation to Skytropolis is not an issue because busses and taxi services to Genting Highlands are available everywhere in Malaysia. This is because Genting Highlands is a popular hang-out spot for locals, not just a tourist attraction.
8 – Batu Caves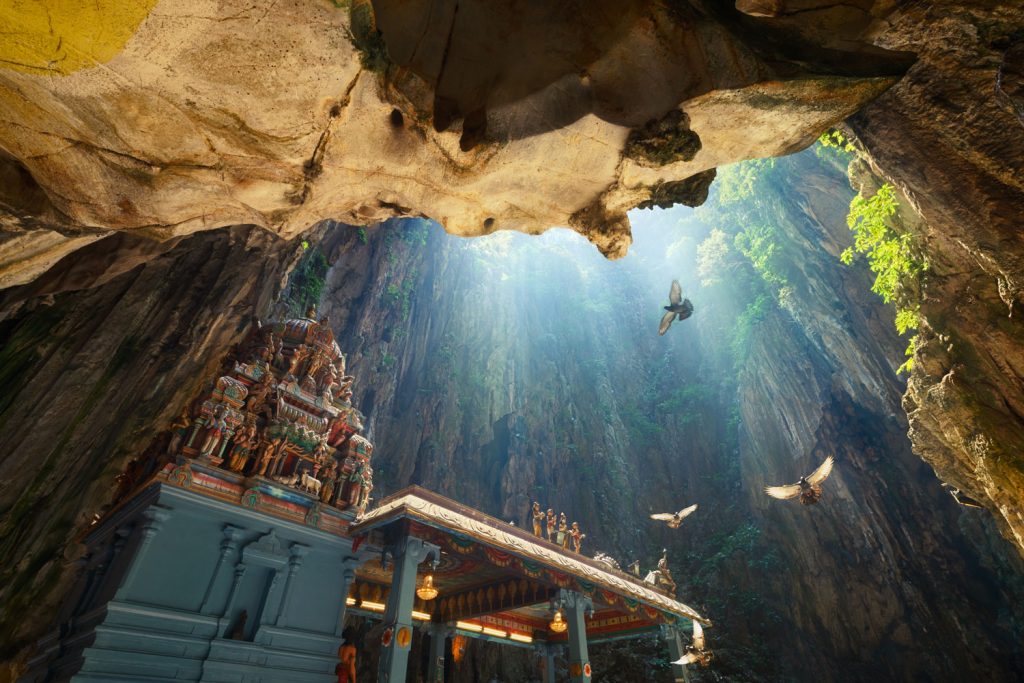 Batu Caves is a site on a 400-year-old limestone hill, consisting of three main caves and several other smaller caves. These caves were converted into Hindu shrines, and are open to both religious devotees and visitors. The unrestricted visitor entry allows people from different cultural backgrounds to learn more about Hinduism and awe at the temple's marvelous architecture.
To reach the top of the hill, you have to hike 272 steps. While it sounds tiring, the view from the summit is more than worth the walk. The stairs are also painted in gorgeous rainbow colors, so you can take beautiful pictures on your way up. You will also see many monkeys hanging out in the trees on your way to the top.
If you plan to visit Batu Caves, there is a direct train to the site. From here, the entrance is a simple 2-minute walk away.
9 – Pulau Tioman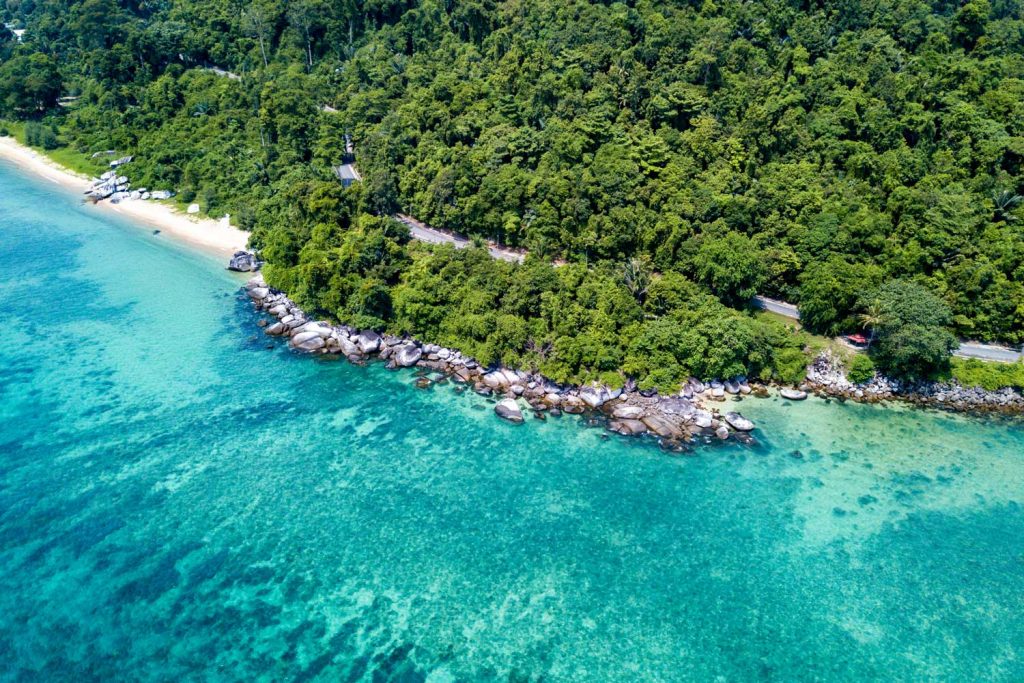 The island of Pulau Tioman is truly a small paradise in Malaysia, thanks to its diverse marine life and breathtaking views. Spending time on this island allows you to escape the hustle and bustle of everyday life and relax in beauty and tranquility. To fully experience everything Pulau Tioman has to offer, be sure to spend time paddleboarding and scuba diving in the crystal clear water.
The most common route to Pulau Tioman is by first taking a bus to Mersing and then getting a ferry to the island. Alternatively, you could catch a ferry at Tanjung Gemok ferry terminal directly to Pulau Tioman without transit.
10 – Niah Caves, Sarawak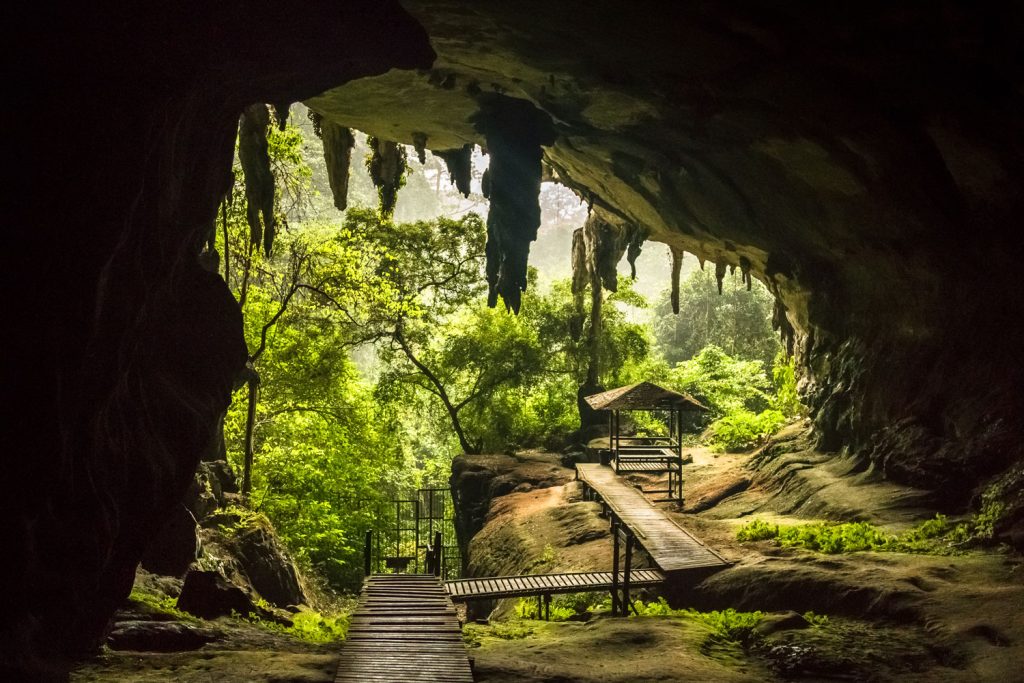 Niah Caves are one of the most awe-inspiring cave complexes in Malaysia. This must-see feat of nature is an excellent idea for a day trip away from the city. Visitors who enter the cave can witness impressive cave paintings dating all the way back to the Iron Age.
After exploring the caves, you can also enjoy exploring the Archaeology Museum, free of charge. Here, you'll find exciting information on the history of Niah caves and their prehistoric inhabitants.
11 – Port Dickson Ostrich Farm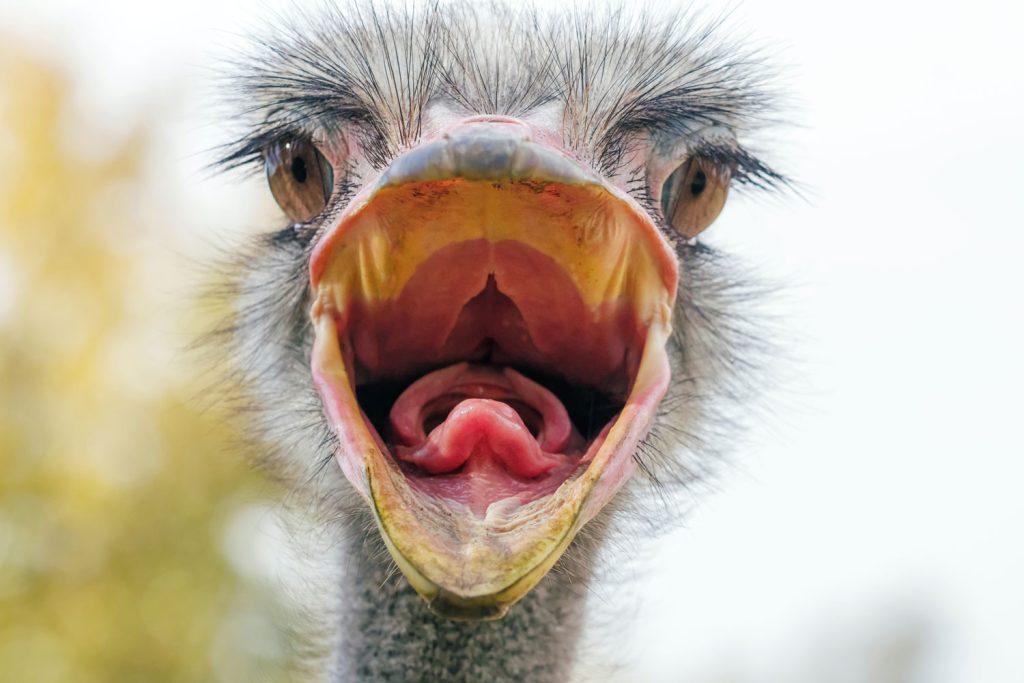 The ostrich is the world's largest bird, and the Port Dickson Ostrich Farm is a perfect tourist spot for both kids and adults to take pictures with, pet, and feed these amazing birds. You can also enjoy ostrich rides and see many other animals, including guinea pigs, ponies, sheep, and many more.
After 7 pm, visitors get to experience the wonder of the light night farm safari, where up to thirty light sculptures of animals illuminate the farm. The farm is a 30-minute drive from Lexis Port Dickson, so you should be able to get a taxi or drive there yourself if staying in that area.
12 – Langkawi Sky Bridge
The Langkawi Sky Bridge is one of the longest curved pedestrian bridges in the world. From the sky bridge, you'll be treated to glorious views of Langkawi island and the natural forest beneath. Certain parts of the bridges are made from transparent glass, so you'll get a clear view of the trees and animals below.
To reach the Langkawi Sky Bridge, visitors must take a cable car to get to the top station. While you're in the cable car, you'll get to enjoy a beautiful 360-degree view of the region. Needless to say, if you schedule your visit during sunset, you'll have the opportunity to enjoy and photograph an utterly jaw-dropping spectacle.
13 – National Mosque of Malaysia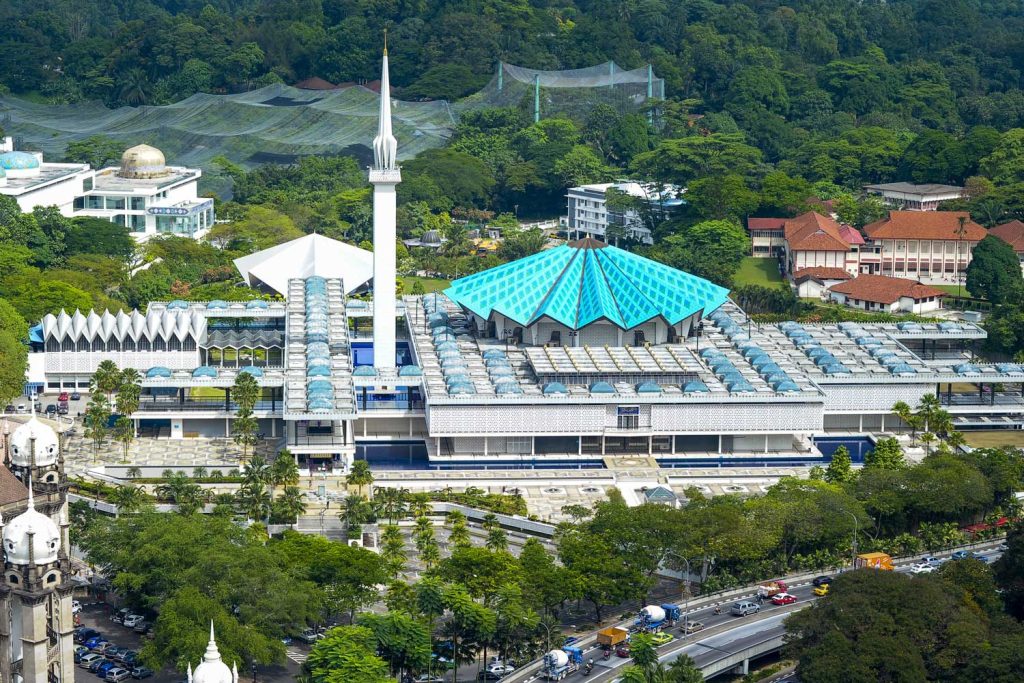 Islam is the national religion of Malaysia, and the National Mosque of Malaysia is the nationwide symbol of Islam. Visitors can enter this mosque outside of prayer hours to learn more about Islamic teachings and marvel at the spectacular interior of the mosque.
This religious site was built in 1965, and it can accommodate up to 15,000 people. The mosque's main hall has impressive architecture and is beautifully illuminated. Outside, you can enjoy walking through the luscious green garden, complete with a marble pool and fountains.
The easiest way to get to the mosque is by train from Pasar Seni station, followed by a short 6-minute walk to the mosque.
14 – Street Art Kluang, Johor
Creative freedom is something many Malaysians believe strongly in, and the walls of Street Art Kluang are an excellent example of this. Street Art Kluang is an open space for local painters to express themselves through graffiti, illusion art, or other artistic murals.
Each piece of art tells a different story; pop culture references, personal experiences, and tributes to Kluang. You'll even find several murals referencing bats. Those elements describe the heritage of Kluang, a city named after a fruit bat, representing the town's success in the agriculture sector.
While taking a stroll through this street, you'll also find rows of cafes, bakeries, and stalls. Hence, you can easily take breaks in between walks to savor a hot cup of coffee or, even better, taste some of the local delicacies. Expect to spend about 1-2 hours taking photos and indulging in the art for free.
15 – Kota Tinggi Firefly Park
The Johor Kota Tinggi river is home to thousands of fireflies. Visitors of the Kota Tinggi Firefly Park are brought across the river to witness the spectacular view of the night sky lit up by fireflies.
You may also notice trees lighting up in some areas due to the abundance of fireflies living in them. The dark sky and cool breeze, combined with the magic of fireflies, will undoubtedly give you a once-in-a-lifetime experience.
In addition, the Kota Tinggi Firefly Park also allows you to release wishing lanterns. You can purchase a lantern for an affordable price, make a wish and write it on the lantern, then release it to the sky.
16 – Penang Butterfly Farm
The Penang Butterfly Farm was established in 1986, and today, this butterfly sanctuary is home to 4,000 butterflies and 150 different species. In fact, you can even find rare butterflies at the farm, such as the Yellow Bird Wing and the Indian Leafl.
You'll have access to a guide to give an educational tour around the farm, where you'll also catch a glimpse of various beautiful reptiles and insects. You will also get access to the butterfly museum, where you can learn so much about this fascinating creature, including the butterfly life cycle.
If you plan to drive, take the route to Batu Ferringhi and continue to Teluk Bahang. However, as a tourist, a more convenient option would be to take a Rapid Penang bus, which can take you directly to the butterfly farm.
17 – Malaysia National Monument
This famous sculpture was created to commemorate the relentless courage and sacrifice of the soldiers who fought for the peace and freedom of Malaysia.
To arrive at the National Monument, you can either take a taxi from Kuala Lumpur or board the train to Bank Negara Station and from there walk to Jalan Parliament. The bronze statue is also surrounded by water fountains, national flags, and plantations, making for a truly beautiful and scenic place to spend an afternoon.
Beautiful Places Malaysia Summary
Splendour, excitement, and some unforgettable memories are abound when you embrace all that is delightful and beautiful about Malaysia.
This vast and luscious country is home to some incredible feats of both nature and man-made landmarks, all of which are more than worth spending some time visiting and exploring when in Malaysia.
Get inspired by these rainforests, parks, skylines, and landmarks, and plan a trip to one of Southeast Asia's gems that will live long in the memory.
You Might Also Like to Read
Save and Pin for Later
Planning a trip to Malaysia? Save this article to one of your travel boards for later reference, and be sure to visit as many of these attractions as possible.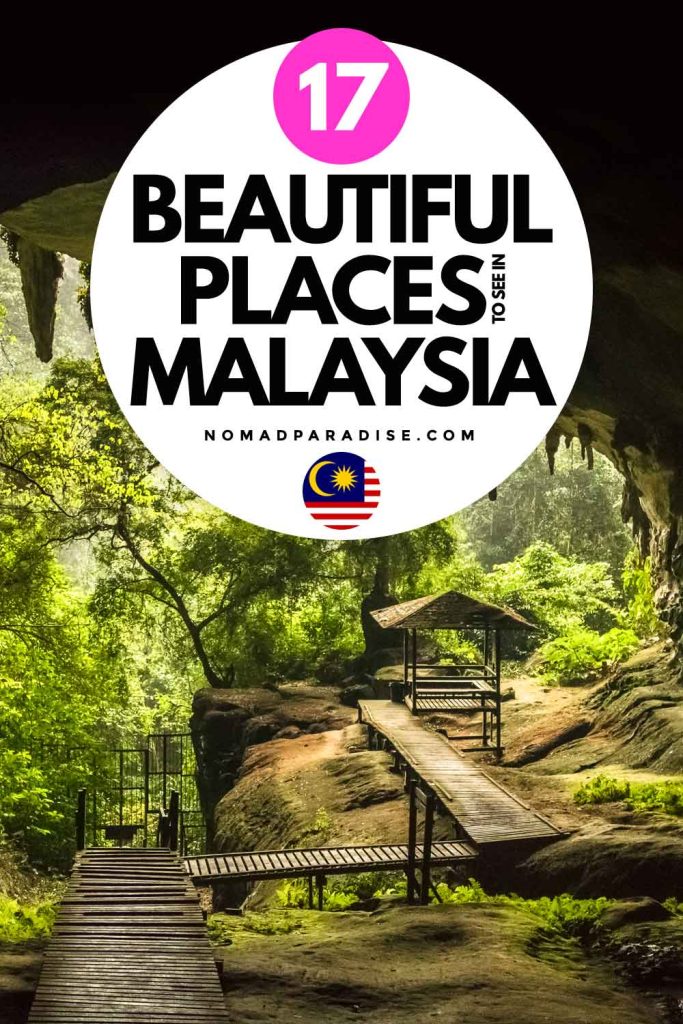 Contributor: Irshika Suthakar is a freelance writer from Kulai, Malaysia. She writes about a number of social and cultural topics in both English and Malay and has written for various publications.
Images licensed via Shutterstock