This post may contain affiliate links, meaning if you book or buy something through one of these links, we may earn an affiliate commission at no additional cost to you. Learn more
Veganism is seemingly unstoppable and growing in popularity every year. Vegan businesses are thriving due to this healthier approach to eating, and the vegan options offered by restaurants are making tourist attractions more inviting to travelers.
Here is a list of 15 best vegan destinations from across the globe. These are places that not only offer the opportunity to learn about different cultures but also to satisfy the vegan lifestyle.
Internationally, vegan food is very popular, and many traditional foods already include plant-based dishes that vegan tourists can enjoy.
Tel Aviv, Israel
With over 400 vegan and veggie restaurants to choose from, Tel Aviv has pioneered the fake meat industry, earning a special place in the hearts of vegans.
After soaking up vitamin D on the golden beaches of the "White City," you can chill at the vegan-friendly Café XoHo on J. L. Gordon St 17. During your walks, you can find DosaBar, a south Indian Street Food joint on Ben Yehuda 188 near Jabotinski. Alegria is also worth searching for as it has amazing food. Check it out on Shlomo Ibn Gabirol St 165.
In the area of Shalom Meir Tower and Hagana Museum, you'll find Nanuchka, the first Georgian vegan restaurant in the world with dishes that you have never had before on Lilienblum St 30. Zakaim is Persian-inspired vegan café on Simtat Beit HaSho'eva 20, and for a fancier choice, try Meshek Barzilay on Ahad Ha'Am 6 St.
Before going to see the Bauhaus Center, you can have incredible vegan cakes at Anastasia on Frishman St 54. In Dizengoff Square, you'll find a modern-art Fire and Water Fountain and Market Restaurant on Dizengoff 140, which has some amazing and healthy dishes. Before arriving at the Museum of Art, stop for Herzog on Shlomo Ibn Gabirol St 48 for vegan tapas and other vegan goodies.
Bristol, UK
A city steeped in history with flourishing street art, Bristol is best known for the iconic Clifton Suspension Bridge. But Bristol also made headlines last year as it was crowned the vegan capital of the world.
After checking out the 1766 Windmill Observatory, look for New Moon Tapas (9 The Mall) and Zizzi (29 Princess Victoria St) for some delicious Italian vegan food. Further away are East Village (Boyce's Ave) and Burger Bear (16 King's Rd.).
Check Bristol Cathedral off your list. Prepare to be amazed by underwater tunnels at Bristol Aquarium and the hands-on exhibits, shows, and planetarium at We The Curious science museum.
If you cross over to Queens Park, you can eat at Pepenero (15 King St), find vegan options at Spucer+Cole (1 Queen Square Ave), and vegan burgers at The Prince Street Social (37-41 Prince St). Before heading out to Bristol Museum & Art Gallery, stop at Wok to Walk (39 Park St).
Vancouver, Canada
Majestic mountains, fabulous outdoor activities, and a fantastic food scene best describe Vancouver. Vancouver is also known as one of the best vegan cities in the world.
Stanley Park offers spectacular views and lots of attractions featuring an Aquarium and at Brockton Point, totem poles. Those beautiful walks deserve some delight on your taste buds. Go to Freshii (1185 W Georgia St), a health-focused counter-service chain happy to oblige. And on your way to Kitsliano Beach, check out the Asian curries and stir-fries at the Noodlebox (839 Homer St).
Fuel up with some raw energy at Café by Tao (210-150 Esplanade W), The Workshop Vegetarian café (296 Pemberton Ave), or the Indian Fusion Restaurant before heading to Capilano Suspension Bridge.
Leaving the beaches behind and climbing up to a higher level, the Skyride will take you up Grouse Mountain, where, in clear weather, you'll experience a great panorama lying at your feet. At Mother Nature's Stair Master, as the famed Grouse Grind is called, you can grab a bite to eat at Lupin's Cafe, where they have some vegan options.
Berlin, Germany
A buzzing metropolis with a rich history showcased in over 180 museums and a vegan Mecca, Berlin is a must-visit European city.
Right around the corner from Brandenburg Gate on Wilhelmstraße 77 is Samadhi, a restaurant with mostly Southeast Asian vegan dishes. In the area also is the Holocaust Memorial and just upwards, Vedang – plant burger on the Leipziger Platz 12 mall of Berlin Foodcourt.
Continue your sightseeing with the Reichstag, one of the most impressive glass domes in all the world, and don't miss out Madame Tussauds.
With its incredible architecture, Berlin Cathedral lures you down into the crypts for some more history. All this knowledge will get you hungry, and the good news is that just four minutes' walk from DDR Museum, delicious food awaits you at the vegan restaurant dean&david, on Karl-Liebknecht-Str 7.
Thirsty for some sea life viewing? AquaDom & SEA LIFE Berlin has a 25 m tall cylindrical acrylic glass aquarium with a built-in transparent elevator located inside the Radisson Blu Hotel.
Before arriving at the Berlin Wall Memorial, there are some vegan restaurants you can stop at such as +84 Vietnamese Vegan Kitchen (Habersaathstraße 52), Momos for organic veggie dumplings (Chausseestraße 2) and My Goodness (Brunnenstraße 24).
Melbourne, Australia
Australia topped global vegan rankings last year, and Melbourne, its cultural capital, has the most vibrant vegan scene in the nation.
Melbourne offers tons of entertainment options: inviting beaches, themed amusement parks, museums, art and culture places, stunning nature and animal and wildlife sanctuaries.
So, hop on Puffing Billy Railway, an open-air train that will show you amazing rainforest views. Before getting to Belgrave Station, stop for a vegan pizza and dessert at Savy Organic Pizza & Ice Cream (Rear 3/1647 Burwood Hwy) or Babaji's Kitchen South Indian Restaurant & Food Truck ( 1/1644 Burwood Hwy), where they have some tasty vegan options.
Located on Kings Domain near the Royal Botanic Gardens is the Shrine of Remembrance. Every half hour at the WW1 memorial complex, a 3-minute light ceremony is held as a memorial service. Check out Gopals Pure Vegetarian (139 Swanston St) and The Vegan Shack (264 Swan St) while there. After visiting Fitzroy Gardens and gothic the 19th century St Patrick's Cathedral, look for Curry Smuggler Restaurant, Fitzroy (223 Brunswick St) as it's said to be the best Indian vegan restaurant, and do let us know if it deserves its reputation.
If you want to take a break from the bustling crowds, William Rickets Sanctuary is the perfect place to get lost in a forest sanctuary that hosts naturalistic artwork. Then treat yourself t a vegan pancake at Canadian Pancakes (1381 Mount Dandenong Tourist Rd). Further away down the 1365 Mount Dandenong Tourist Rd, is Brunch Café with some more vegan options. Organ Pipes National Park is worth a visit to see the unusual rock formations, but before going there, be sure to eat first or take along something packed.
Reykjavik, Iceland
Iceland and veganism don't seem like a great match, but Iceland is actually one of the most vegan-friendly nations on earth.
When we think of Iceland, it's likely the Northern Lights pops into our minds. Reykjavik has an information center about the aurora phenomenon with historical exhibits, art, a theater, and guided tours. Matur og Drykkur (Grandagarður 2) has some fantastic vegan options
There are also a lot of museums to see so you best grab something to eat first for full energy. Try Veganæs (Tryggvagata 22), Hraðlestin (Lækjargata 8), or Gló vegan (Engjateigur 17). Tales from Iceland is a video museum exploring Iceland culture, and the Settlement Exhibition is an interactive museum including remnants of 10th-century Viking settlements.
Spíran (Stekkjarbakki) is a great vegan restaurant to stop at before getting to Árbær Open Air Museum or else you'll find some vegan options at Subway (Ártúnshöfði).
Cape Town, South Africa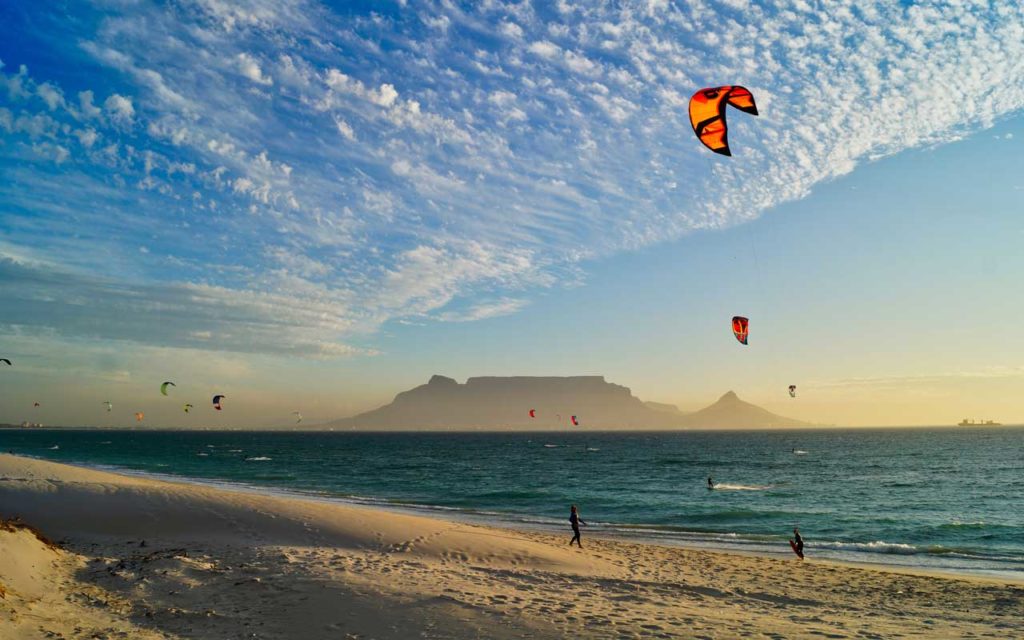 Cape Town is a fantastic city and also boasts Africa's most vibrant vegan scene. Take the waterfront Nelson Mandela Gateway to Robben Island, for example, which is a living museum of what once was a notorious prison that housed the political leader.
Moving on to a higher level of city sightseeing, try the Cape Wheel and afterward, the underwater aquatic life of Two Oceans Aquarium. Close by, eat at Vovo Telo (V&A Waterfront, 33, Pierhead) or Karibu Restaurant (156, The Wharf Centre).
Near the Iziko South African Museum and Jewish Museum is Lekker Vegan Kloof Restaurant (Shop 11A1, Palmhof Shopping Center, 105 Kloof St), Royale Eatery (273 Long St), with more than 50 gourmet burgers plus pizza, and, for Ethiopian dishes, go to Addis in Cape (Corner Church & Long Street, 41 Church St).
Housing 400 species, World of Birds Wildlife Sanctuary & Monkey Park is an exciting place to visit with walk-through aviaries plus small mammals and reptiles. For a bite to eat, you'll find some delightful vegan options at La Cucina (1, Victoria Mall) and Massimo's (Oakhurst Farm Park, Main Rd). Entirely vegan, but a little further away is Soul Foods (ERF1093 Beach Cres).
Portland, US
Eco-friendly Portland is the US vegan capital with probably the highest concentration of vegan places in America.
Between Washington Park International and Portland Art Museum, you'll find some good places to eat like Vtopia (1628 SW Jefferson St), an all-vegan restaurant and cheese shop, and Loving Hut (239 SW Jefferson St). The 400-acre park offers lots of attractions featuring a rose garden, Japanese Garden, Hoyt Arboretum, zoo, and museums.
Surrounding the Lan Su Chinese Garden, an authentic Ming Dynasty-style garden and a serene oasis with a tearoom built by Suzhou artisans, are Butterfly Belly with Asian Cuisine (323 NW Park Ave) and Prasad (925 NW Davis St), which is said to be one of the best vegan restaurants.
Amsterdam, the Netherlands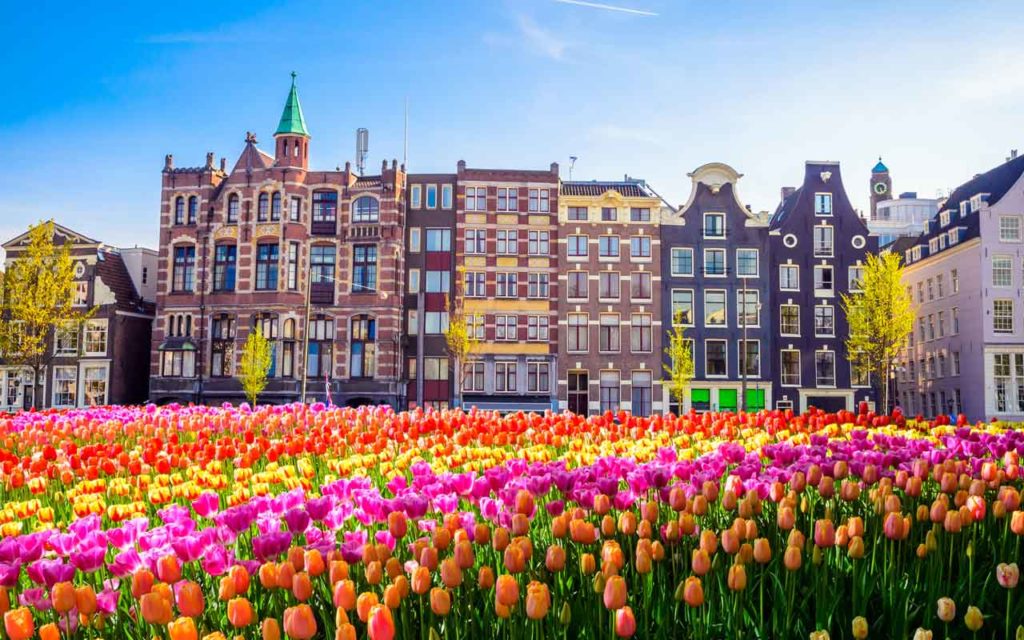 The Dutch love their cheese, and Amsterdam offers the best vegan versions – homemade artisan cheeses at Mr & Ms Watson (Linnaeuskade 3h).
Muzeumkwartier is the home of Van Gogh, Picasso, De Monet, Matisse, and other masterpieces displayed at Rijksmuseum, the Van Gogh Museum, and the Stedelijk Museum. Bagels & Beans is a two-minute walk from Stedelijk Museum Amsterdam on Van Baerlestraat 40. Vondelpark hosts an open-air theatre, and it is double worth the visit as you'll find Alchemist Garden (Overtoom 409), a health-oriented restaurant with vegan and raw food.
The charming neighborhood Jordan has plenty of adventurous and memorable experiences such as Anne Frank House, 9 Streets, Body Worlds, Royal Palace, Madame Tussauds, and the beautiful canal network with arching bridges. In this area are lots of vegan spots like SLA (Westerstraat 34), Greenwoods Singel (Singel 103), Maoz (Damrak 40), TerraZen Centre (Sint Jacobsstraat 19HS), SunLight Lounge (Nieuwezijds Kolk 25), and MOAZ (Damrak 40A ), a vegan fast food restaurant. Enjoy!
Stockholm, Sweden
There are lots to see and do in Sweden's capital, one of the friendliest vegan places in the world.
Get on top of The Globe for an amazing Skyview – we're talking about the Erikson Globe, the world's largest spherical building. After getting your feet down on Earth again, taste some heavenly vegan dishes at Växthuset (Hammarby Slussväg 2).
Now that you're all set, do you have what it takes to embark on the Ghost Walk to hear the tales of murders, myths, mysteries, executions, assassinations, diseases, and ghosts? Just two minutes' walk away is the Nobel Museum, a more peaceful place to learn about ideas that changed the world. At Hermans (Fjällgatan 23B), they have an all-you-can-eat vegetarian buffet in a location benefiting from harbor views and a terraced garden.
If you plan on visiting the ABBA Museum, stop to eat something on the way. Here are two options: Pepstop (Riddargatan 3A) and Zócalo (Regeringsgatan 20). Junibacken is a magical children's cultural center, so if you're traveling with kids, stop here first.
Wouldn't it be nice to take a ferry to have a picnic? At Royal Djurgården, you'll find both amusement and history with an amusement park and museum.
Auckland, New Zealand
The third most popular country in the world for its vegan catering, New Zealand, is an amazing travel destination with exciting adventures.
Underwater viewing and marine animals are encountered at Sea Life Kelly Tarlton's Aquarium. Stop first at Kaiaroha (100 Parnell Rd The Rise, take the Garfield street entrance), or look for vegan options at Dos Amigos Cantina (93 Tamaki Drive) and BurgerFuel Mission Bay (61 Tamaki Drive).
Auckland War Memorial Museum has fascinating exhibits with lots of interesting things that even kids will enjoy exploring. Take a seat at Revive Vegan Café (33 Lorne St) to talk over all the fun experiences you've had at the Odyssey Sensory Maze. Auckland Art Gallery Toi o Tāmaki is in the area also.
You can literally walk on the sky at Auckland Sky Tower by walking around an open ledge, or you can sky jump from New Zealand's tallest building that is 328m high. Take the time to lower that adrenaline at Vegan for Longevity & Health (43 Chancery St) before heading to Auckland Whale and Dolphin Safari.
Los Angeles, US
Closer to the stars' experiences and great vegan restaurants featuring the star musician and producer Moby is what LA offers.
It could be your lucky Thursday when you'll get free entrance to the Natural History Museum of LA. Passing through 4.5 billion years of history from fossils to the Insect Zoo and gems exhibits will give you the hunger of a dinosaur. The nearby Azla will take care of it with Ethiopian vegan cuisine.
How about sliding on the sky? This one-of-a-kind experience is possible through an enclosed glass skyscraper slide at OUE Skyspace. Time to also try some tasty food so check the bowls and wraps at Bodhi Bowl LA (645 W 9th St), Asian influenced vegan food at Âu Lạc LA (710 W 1st St, near Walt Disney Concert Hall) or counter-served plant-based dishes and ice cream at Wild Living Foods (760 S Main St).
Before arriving at Griffith Park for amazing city views, a zoo, and hiking trails, stop at Moby's vegan restaurant called Little Pine (2870 Rowena Ave).
There are two amusement parks to choose from: the famous Universal Studios Hollywood and the park with a view, the Pacific Park. On the road that takes you near the Hollywood sign, you can find the Indian restaurant Anar (1807 N Cahuenga Blvd) and SunCafe Organic (10820 Ventura Blvd) with some incredible food! At the seaside, there are some good places to eat: True Food Kitchen (395 Santa Monica Pl Ste 172), Thai Vegan (2400 Main St), Sweetgreen (1343 4th St), Flower Child (1332 2nd St), Satdha (2218 Lincoln Blvd).
Hamburg, Germany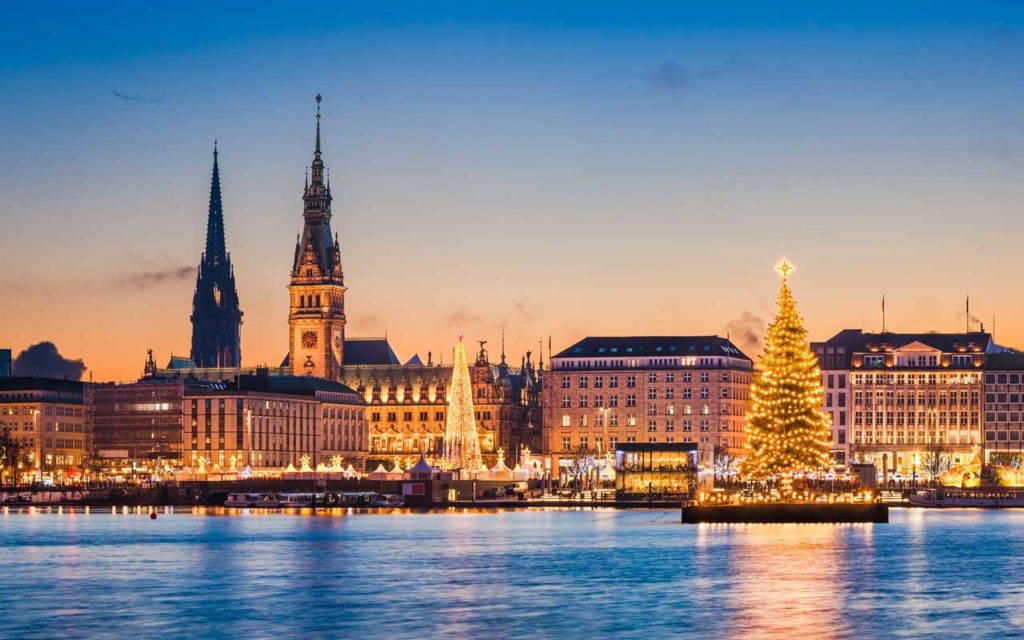 Germany's northern metropole has lots of vegan places and various interesting attractions.
Try another kind of experience at Dialogue House, where visually impaired guides will lead you through a rising awareness exhibition named Dialogue in the Dark. On the way to the International Maritime Museum, you can stop to eat at Rudolph's (Poggenmühle 5) or Weltcafé Elbfaire (Shanghaiallee 12).
Train and airplane enthusiasts will love the Miniatur Wunderland, which displays the largest model railway system in the world and a miniature airport. Hamburg Dungeon is an interactive way of learning history and just a one-minute walk before arriving at Miniature Wunderland. In the area, you'll find Dean&David (Osakaallee 2) with a nice falafel bowl.
On your way to St Pauli Landing Bridges, a centuries-old tunnel with exhibition spaces, you can stop at TA Vegan House (Reimarusstraße 13), a recently opened vegan restaurant with fantastic food.
Vienna, Austria
The Austrian capital is very vegan-friendly with a lot of beautiful things to see and cultural activities to soak in. Sigmund Freud Museum is one of the unmissable attractions in Vienna. Also, don't miss the YAMM! (Universitätsring 10) if you're hungry as it has a great selection of plant-based foods.
A four-minute walk from the Rathaus, the Neo-Gothic city hall with magnificent architecture, is the Curry Insel (Lenaugasse 4) with many vegan options.
Carry on with the Pallas-Athene Fountain in front of the Vienna Parliament before arriving at the Museum of Natural History and Kunsthistorisches Museum Wien. Near Vienna State Opera is the Veggiezz Restaurant (Opernring 6).
A symbol of Vienna and one of the most important Gothic structures in Austria is St. Stephen's Cathedral. Around the square are some nice vegan places such as the Staudigl Wien (Wollzeile 25), Health Kitchen (Wollzeile 31). In the opposite direction is Venus Bistro & Take-away (Herrengasse 6/8), and near the Wien Uhrenmuseum is the Simply Raw Bakery (Drahtgasse 2).
Austrian Gallery Belvedere is a beautiful art museum that features the restored Klimt's Kiss. At VEGETASIA (Ungargasse 57), you can try some delicious Asian food, including Taiwanese fondues and buffets.
Near the Viennese Giant Ferris Wheel and the wax museum is Falaferia (Praterstern) that it is said to have the best falafel wrap in town.
Addis Ababa, Ethiopia
Ethiopian food is one of the most vegan-friendly cuisines around, and Addis Ababa is the best place to sample the nation's food.
Ethiopia's capital is a big city, home to 3.5 million people, so plan your trip with care.
What to visit? The Red Terror Martyrs' Memorial and the Addis Ababa Museum are great starting points. Nearby are some nice vegan options that can be found at Dashen Traditional Restaurant and the Lime Tree. In the Meskel Square is the Italian Pastry with vegan choices of pastry featuring vegan meringue and chocolate cake. A little further away, to the north, is the Lion of Judah Statue.
There are two locations of Loving Hut, a vegan counter-service chain with Asian-accented menus — one near the Bora Amusement Park in the airport area and the other close to Medhame-Alem Cathedral, on Bole Medhanialem. Literally translated "Saviour of the World", this beautiful Cathedral makes you take nonstop pictures.
Located across the street from the National Museum, and also in the same zone as the Zoological Natural History Museum and The Holy Trinity Cathedral Museum, is 5 Zulon (King George VI Street/ at Haile Maryam Mamo St), a restaurant with a vegan section on the menu.
Before arriving at Abune Petros Memorial and Anwar Mosque, you can stop for lunch at Itegue Taitu, Ethiopia's oldest hotel that houses a restaurant offering Ethiopian vegan options.
Best Vegan Destinations Summary
In summary, here are the best vegan destinations you should put on your travel list in 2020.
Tel Aviv, Israel
Bristol, UK
Vancouver, Canada
Berlin, Germany
Melbourne, Australia
Reykjavik, Iceland
Cape Town, South Africa
Portland, US
Amsterdam, the Netherlands
Stockholm, Sweden
Auckland, New Zealand
Los Angeles, US
Hamburg, Germany
Vienna, Austria
Addis Ababa, Ethiopia
You might Also Like:
Save "Best Vegan Destinations" to Pinterest
---
Guest Post by Adina Serban
Adina Serban is a creative writer for Chef's Pencil and has a passion for healthy living and exercise. She has a certificate in plant-based nutrition from eCornell and loves nature. She also loves reading, good coffee, and exploring new places.
---
Images licensed via Shutterstock